Delicate, elaborately patterned Swatow embroidery and lace items continue to be popular purchases in Hong Kong, especially among Western tourists. This substantial cottage industry triangulated three distinct specificities: dialect group; adherence to a foreign religion – in this case, various Protestant sects; and the gravitational pull of an ancestral regional loyalty.
Swatow – now better known as Chiu Chow or Shantou – comprises several districts clustered around the border of Guangdong and Fujian provinces. Historically impoverished, Swatow was a net exporter of people for generations. Throughout the 19th century, Swatow emigrants – known as Teochew – sought a better life in Southeast Asia, settling in Penang, Singapore and beyond.
Clannish even by regional Chinese standards, Chiu Chow people banded closely together wherever they settled. The unofficial headquarters for the overseas Chiu Chow became, and remains, Bangkok; little publicised is the fact that the Thai royal family are directly descended from early Chiu Chow settlers.
Swatow lace became renowned inter­nationally from the late-19th century. Introduction of foreign lace-making and embroidery techniques was directly linked to the influence of Christian missionary activity in the Chiu Chow region, in parti­cular that of American Presbyterian and Baptist sects. Two American mission­aries, Sophia Norwood Lyall and Lida Scott Ashmore, are credited with bringing these skills to south China.
Later mission­aries introduced Venetian and Belgian cross-stitch, drawnwork and cutwork techniques and fine cotton crochet patterns that, within a few decades, were providing a welcome source of income for impoverished communities.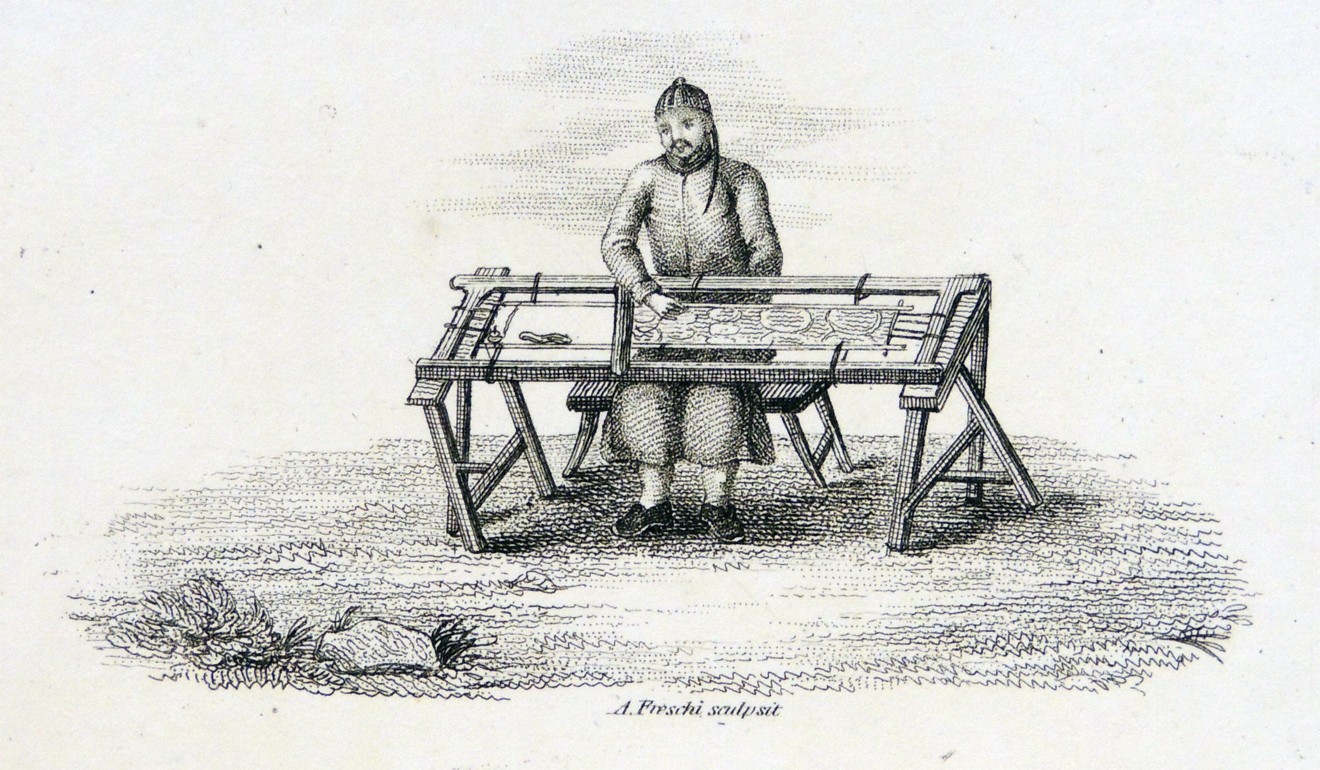 Over the past four centuries, Christian missionaries have introduced European lace-making styles elsewhere in maritime Asia. South India is known for drawnwork and Venetian-style bobbin lace while Bengal is renowned for high-quality satin stitch embroidery, in particular table linen and bedclothes.
These can take several months to complete, and command high prices. Western ladies of an earlier gener­ation took great pleasure in these dainty handmade items; my grandmother and her sisters had drawers full of Swatow handker­chiefs, often folded around paper-wrapped cakes of Eau de Cologne, violet- or carnation-scented soap to take on a delicate fragrance.
Between 1917 and the Communist assumption of power in 1949, an esti­mated 300,000 people were employed in the Swatow region in lace and embroi­dery manufacture. Most output was destined for the United States, Britain, Europe and Australasia. Supply chains were complex; Irish linen, Swiss cottons, and pongee silks from north China, along with embroidery thread from Japan, England and France, were direct­ly imported into Swatow, processed into lace or drawnwork items, and the finished products re-exported overseas. Swatow work was also a popular tourist purchase in the interwar years; period guidebooks for Hong Kong, Shanghai and other China coast ports list numerous speciality outlets.
After the US-led United Nations embargo on China trade was instituted, in 1950, an émigré Swatow lace and embroidery industry evolved in Hong Kong. Skilled refugee labour formed the nucleus and, as in Swatow, most busi­ness­es were closely linked to Chiu Chow-speaking Protestant congrega­tions. Wealthy and well connected, these groups remain politically influential in Hong Kong, and are most commonly found in areas with historic­ally sizeable Chiu Chow populations, such as Sai Ying Pun and Kowloon City.
Products from China were subject to import restriction in the US, and complex Certificate of Origin processes were required to show that Chinese Communist interests were not the ultimate beneficiaries. Markets unaffected by American restrictions, such as Britain and Australia, continued to source China-made Swatow linen products directly through Hong Kong.
As international consumer tastes changed and local labour costs rose throughout the 1950s, Hong Kong's Swatow embroidery entrepreneurs transitioned into knitwear and other garment manufacture, and local production eventually declined.