ArtisTree, in Quarry Bay's Taikoo Place, is kicking off the year with an exhibition devoted to fashion photography. Titled "Beyond Fashion", the show features more than 100 images by legendary photo­graphers such as Nick Knight, Peter Lindbergh, Miles Aldridge and Ellen von Unwerth.
"'Beyond Fashion' explores how the role of fashion photography in today's visual culture can encourage some positive dialogue among the members in our community," says art historian and exhibition curator Nathalie Herschdorfer.
While fashion photography is often dismissed by the art community for its commercial limitations, Herschdorfer says that "some of the photo­graphers are able, with all these constraints, to produce art. The show brings together people that are very creative and are able to go beyond the assignment".
For those looking for an immersive experi­ence, ArtisTree is hosting a series of dining events inspired by "Beyond Fashion" and featuring menus by chef Mike Bagale, formerly of three-Michelin-starred Alinea, in Chicago. Guests are promised such delicacies as "edible diamonds".
"The photographers elevated fashion photography into art because they were able to create a strong imagery that goes beyond fashion. These images say something about society and culture," says Herschdorfer. "The selection was made with one criteria: a visually strong image, whether it is very classical in the setting or representative of new technologies."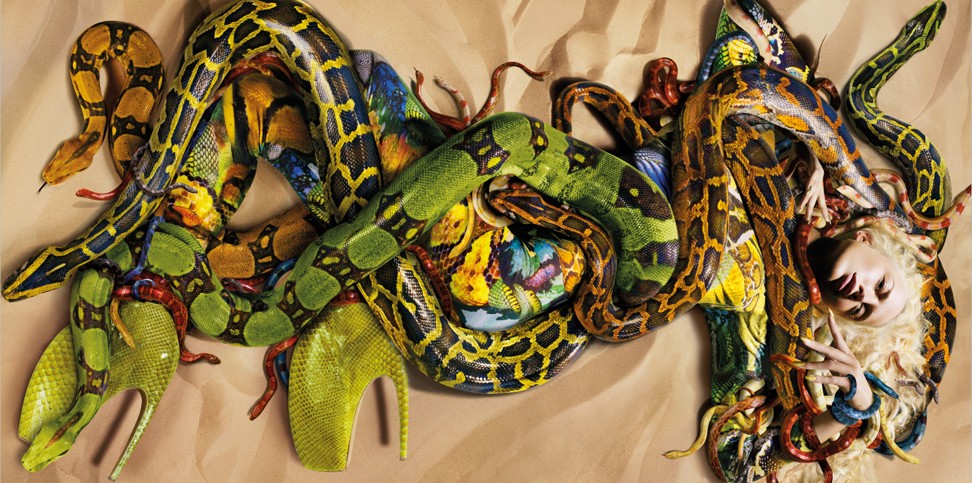 Tours of the exhibition, led by Herschdorfer, are also available.
"Beyond Fashion" is on view at ArstisTree, Taikoo Place, from January 12 until February 24.