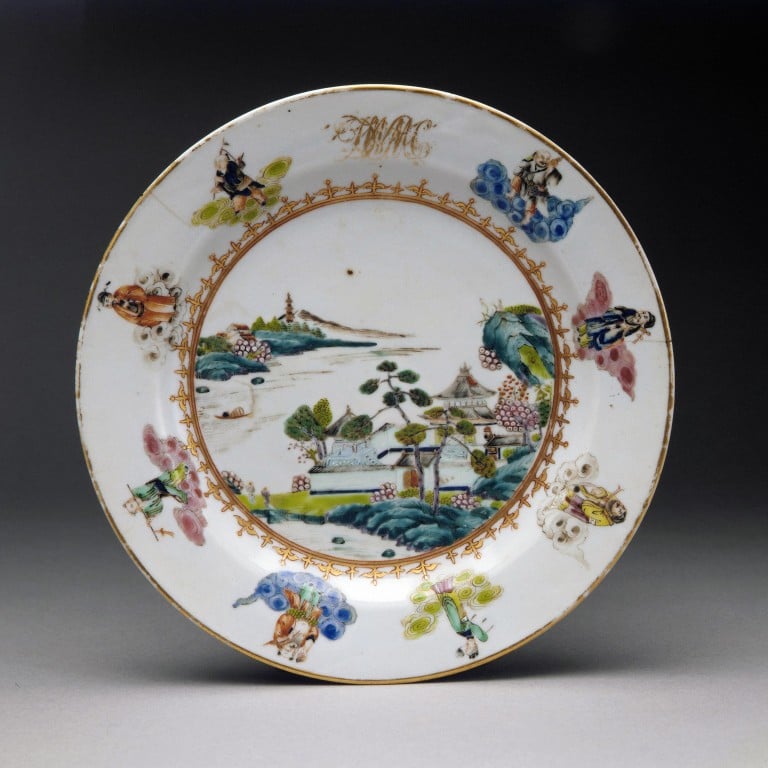 Opinion
Then & Now
by Jason Wordie
Then & Now
by Jason Wordie
A potted history of the Chinese porcelain industry, when personalised plates were plentiful
A must-have for newcomers to Hong Kong, customised dinner plates found their way from China, to Europe, and even the Virginia plantation of one George Washington
Thirty years ago, organised shopping trips to factory outlets in Kwai Chung, Tsuen Wan and Kowloon City were popular among newcomers to Hong Kong. Along with hotel-quality towels and bedsheets, handmade lampshades and mass-produced rosewood furniture, customised porcelain dinner services could be ordered. Everything from fish plates and demitasse coffee cups, to soup tureens and pudding bowls could be tailored to almost any conceivable pattern.
The new owner's name, initials and other personalisations were often prominently incorporated into the design. "Ah, so you've been shopping at Such-And-Such, too …" I mentally noted at yet another uniformly individual Peak, Pok Fu Lam or Repulse Bay dinner table in the late 1980s. Now largely vanished, this trade was a local extension of a Chinese export porcelain industry that had existed for several centuries.
From the earliest days of the Canton export trade, porcelain was a major luxury export from China to the West. The standard varied greatly, from museum-quality artefacts to ordinary blue-and-white dishes, cups and plates, popularly known as "Kitchen Ming". Foreigners resident in Canton or Macau often ordered a personalised dinner set as a souvenir of their sojourn in China. Designs and quality could be tailored to suit a client's taste and budget.
One popular export design was the willow pattern, a blue-and-white motif that featured humpbacked bridges, willow trees and stylised Chinese figures in flowing robes and conical hats, and was widely copied by 17th-century Dutch merchants. Subsequently produced in the Netherlands, it became known as Delftware, the name taken from the city there where it was made. Export-oriented versions were later copied from Dutch exemplars, and mass-produced in Japan from the mid-19th century.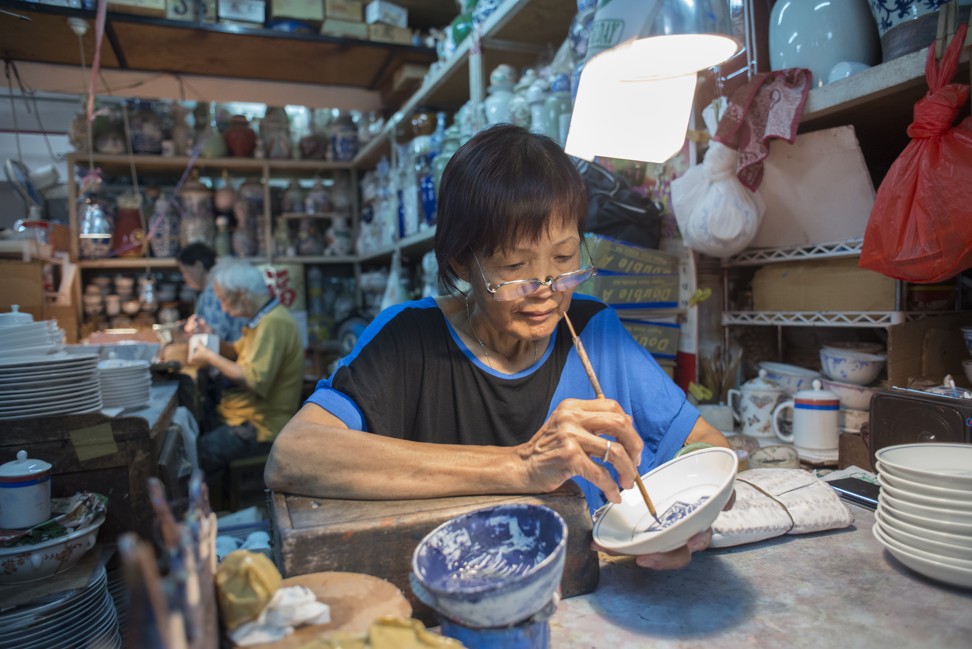 Another popular 18th- and 19th-century motif involved artists' impressions of ships. This was particularly significant if, as was the case with many early China coast mariners, the client actually owned their own "country trade" vessels. Trading conglomerate Jardine, Matheson & Co commissioned a dinner service with one of its vessels, the Red Rover, depicted in full sail on each piece. Surviving examples are displayed – and apparently still used – in the company's London boardroom.
An ongoing exhibition at the Hong Kong Maritime Museum ("The Dragon and the Eagle: American Traders in China, A Century of Trade from 1784 to 1900"), in Central, presented several pieces of American revolutionary leader George Washington's personal set of "china from China". These formed part of a 302-piece breakfast, tea and dinnerware set acquired for Washington that was used at Mount Vernon, his plantation home in Virginia.
In most instances, however, dinner services such as Washington's survived only as family heirlooms for a generation or two. Sets were often divided up among heirs, and further subdivided with subsequent generations. In the early 1990s, an elderly local Portuguese friend showed me the two remaining plates, painted with his great-grandfather's trading barque, that had come down to him from a dinner service ordered in Macau in the 1820s. All the other pieces had been dispersed over the previous three generations; according to family legend, several were owned by museum collections overseas.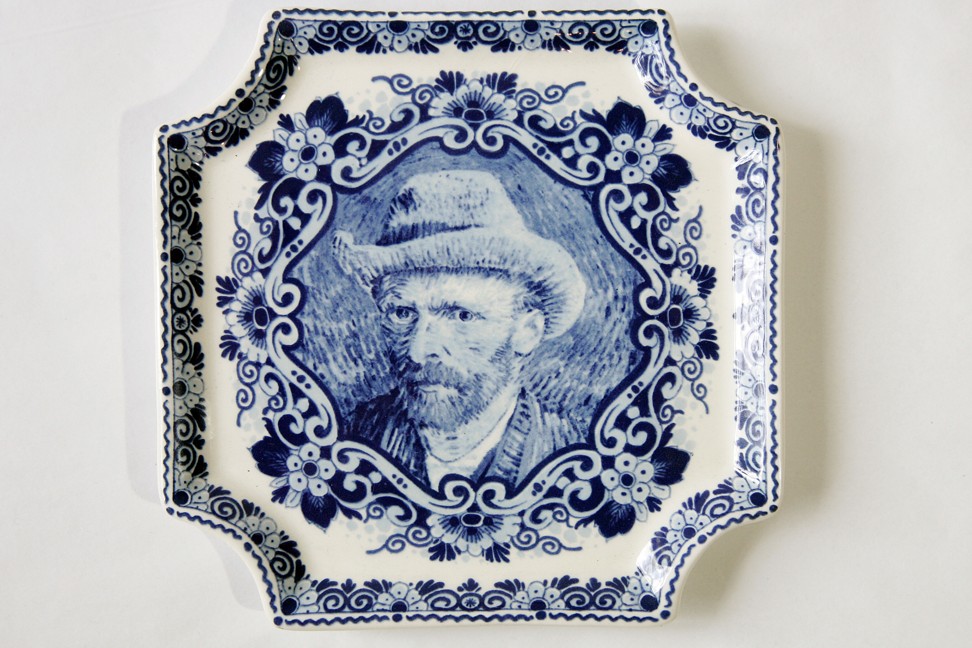 The practice of ordering customised dinner sets from China was, of course, not limited to foreigners. Since at least the Ming dynasty (1368-1644), wealthy Southeast Asian Chinese had ordered sets of tailor-made porcelain. Most of this originated from the famous kilns at Jingdezhen, in Jiangxi province, and was painted in bright colours, with highly stylised, personally auspicious designs.
Peranakan ware, as this set of motifs became known, strongly reflected the owner's individual tastes. With the passage of time – especially among large overseas Chinese families – these treasured heirlooms were gradually dispersed among descendants. Some eventually found their way into the hands of antique collectors in Singapore, Penang, in Malaysia, and elsewhere; authenticated, high-quality examples command high prices.