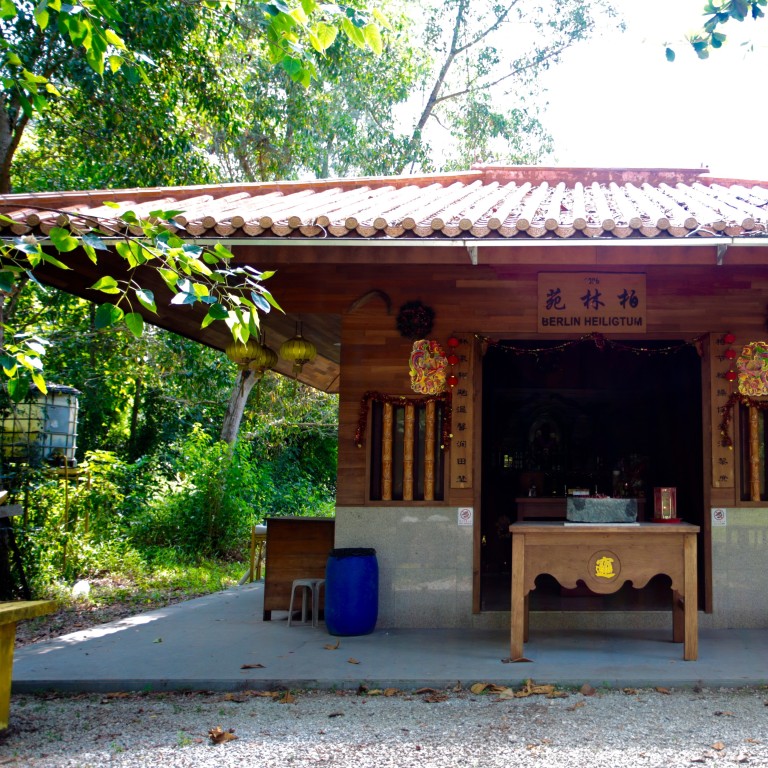 Opinion
Reflections
by Wee Kek Koon
Reflections
by Wee Kek Koon
How folk religions took root in ancient China, and why some were never destined to endure
From Singapore's nameless German Girl Shrine to Tin Hau in Hong Kong, religious followings began when the faithful found their prayers answered. But what about China's Dried Fish Lord-Deity?
On the small island of Pulau Ubin, off the northeast coast of mainland Singapore, stands a small shrine dedicated to the memory and alleged supernatural powers of a German girl, who died more than 100 years ago. In the early 20th century, her family owned a coffee plantation on the island. After Germany and Britain went to war in 1914, British authorities began rounding up German nationals in Singapore. When they came for the plantation owners on Pulau Ubin, according to local lore, the 18-year-old daughter fled into the jungle. She was found dead several days later by her family's plantation workers, who then buried her.
Her remains were later exhumed and, together with a crucifix and a few coins, were placed in an urn, which was interred in a makeshift structure. The urn gradually attracted gamblers from Singapore and the Malay Peninsula because the spirit of the dead German girl, whose name remains unknown, supposedly bestowed good luck at the gaming tables. In 1974, a quarry company developing the area constructed a modest permanent building to house the urn. Known as the German Girl Shrine, it continues to attract supplicants who come bearing offerings of nail polish, perfume and make-up, gifts that are supposed to appeal to teenaged girls.
It is a common human experience across time and cultures that a cult develops around a place, an object or a person because of their supposed power in answering prayers. A familiar example is the belief in Mazu, known in Hong Kong as Tin Hau, a woman from Fuzhou whose spirit sailors believed protected them at sea.
Not all folk religions have been as enduring, however. There are accounts of a few of these less successful cults from the Eastern Han dynasty (AD25–220), some of which are quite amusing.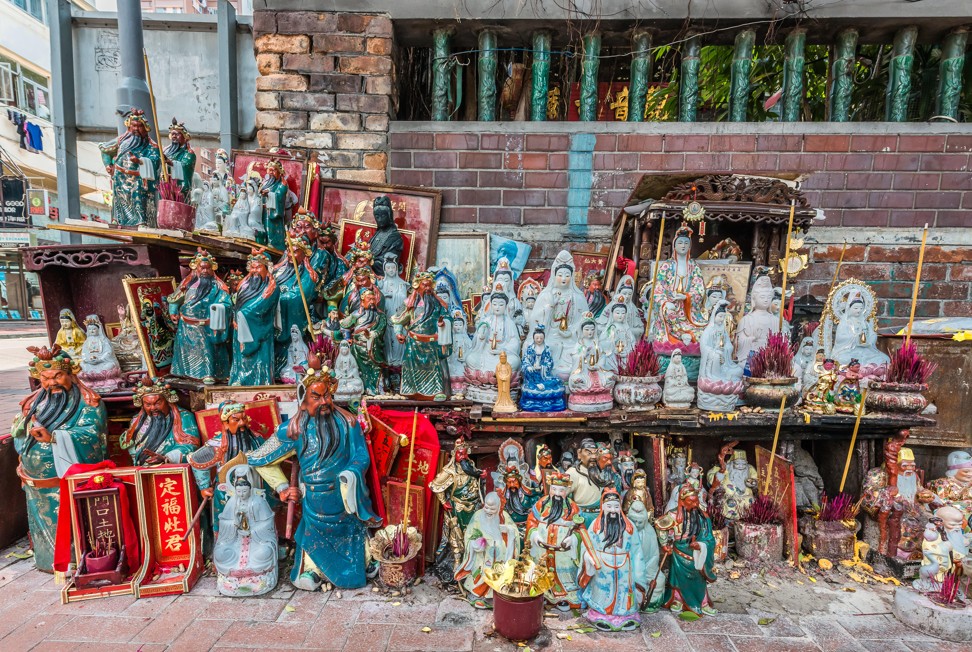 One such tale describes how, in the wetlands of southeast Henan, an itinerant trader chanced upon a musk deer ensnared in a trap and decided to take it for himself. To alleviate any guilt for taking the animal, he left behind some dried fish as compensation. When the trapper returned to collect his prize, he was shocked to see the dried fish because this was a remote swamp that usually saw no human traffic. It had to be a gift from heaven, he concluded. Word spread and people began to come to pray to the desiccated seafood, asking to be cured of illnesses and for blessings. Many did get well and receive the things they asked for, and soon devotees built a temple in honour of Baojunshen, literally the Dried Fish Lord-Deity.
The temple of the Dried Fish Lord-Deity became very popular, attracting people from far and wide, as well as soothsayers and assorted charlatans who will always be drawn to such places like flies to … dried fish. Several years later, the trader passed by the area again and came across the temple. When he saw what was going on, he cried: "This is the fish that I left behind; it is not a god." He seized the Dried Fish Lord-Deity from the altar and soon the temple was abandoned. I'm quite certain many of the area's residents refused to speak of the embarrassing episode for years afterwards.
The geneses of such cults follow a similar pattern: answered prayers were propagated by word of mouth, giving rise to supernatural entities that were worshipped by many. Some, like the Dried Fish Lord-Deity, were discredited, but others persisted and thrived like the German Girl, Mazu and many others. Beliefs of this kind don't require scientific proof or rational analysis; all that matters to the faithful is whether their prayers are answered.