The 'sudden and terrifying' explosion that claimed 40 lives in Hong Kong in 1934
More than 100 people were injured, while the dead were burnt beyond recognition, in one of the deadliest explosions to rock the city. The accident occurred at the Hongkong and China Gas Company's gasometer in West Point
"Death – sudden and terrifying – descended on West Point yesterday morning, when, following an explosion that shook buildings throughout the district, the contents of the largest gasometer in Hongkong [belonging to the Hongkong and China Gas Company] spread destruction through adjoining crowded tenements and buildings," reported the South China Morning Post on May 15, 1934.
"At the outbreak of the fire, when the force of the explosion and the sheets of flames hurled dozens of passers-by from their feet and trapped terrified residents of Clarence Terrace in their homes, a wave of mob frenzy swept along the ravaged street," the report continued.
"From doors and windows the panic-stricken fled to safety, many shrieking from acute burns, others dumb with ignorance of what had happened.
"For minutes the dreadful panic reigned without a break, the cries of the tortured victims rising higher as the greedy flames lapped completely round the doomed row of houses comprising Clarence Terrace.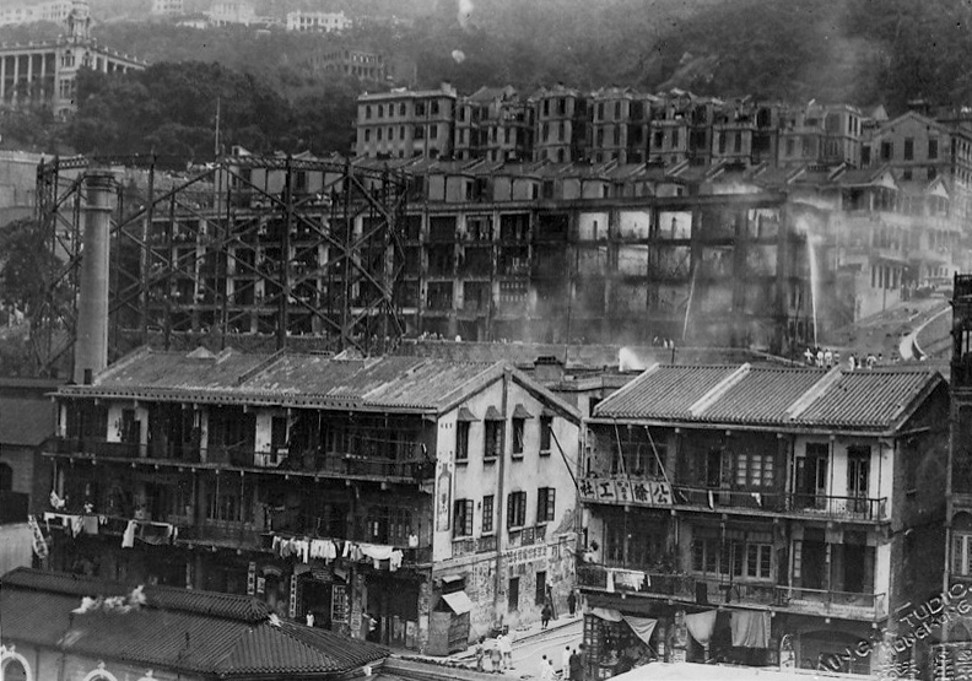 "Escape was shut off, as a strong wind blew the fire up the narrow congested stair­cases feeding itself on human bodies.
"When the rescue work started the picture recalled a scene of warfare as bloody as was ever seen at the front.
"Corpses burnt beyond identification even of race, were picked up yards away from the terrace. Others, pitifully mutilated, were hurried to the hospitals, where moan­ing relatives followed in the hope of finding that their loved ones had escaped the death trap.
"Over one hundred injured persons were whirled to the [Government Civil Hospital] in every sort of conveyance and there, provision of some sort having been made by putting the inmates hurriedly into one ward, an attempt was made to alleviate suffering."
The explosion claimed 40 lives, the Post reported. On July 13, a special jury conclu­ded the explosion had been caused by a corroded side sheeting of the gasometer.