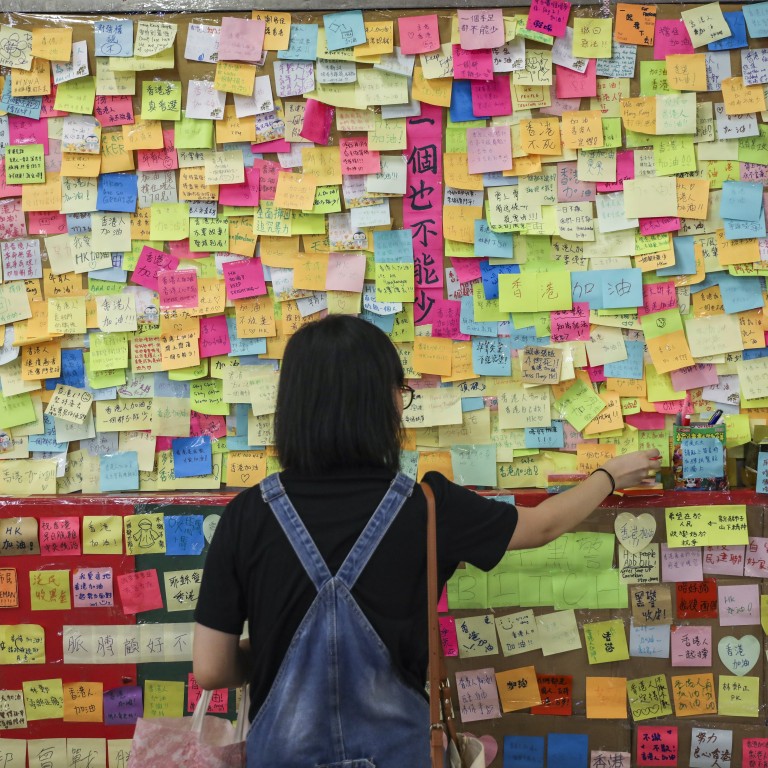 Opinion
Then & Now
by Jason Wordie
Then & Now
by Jason Wordie
The 2019 Hong Kong protests and the 1967 riots: some things never change
From Lennon Wall equivalents to a largely absent leadership, there are several striking similarities between the 1967 riots and the current unrest in Hong Kong
As Hong Kong's summer of dis­content trudges on, compar­isons to the deadly riots 52 years ago, when leftist-inspired unrest rocked the British colony, continue to appear. When attempts are made to draw lessons from events of the past, some analogies are appropriate and help illuminate the present day while others fall wide of the mark.
This time around, "
Lennon Walls
", with messages written by passers-by and others expressing a broad spectrum of views, from the trite to the profound, by way of the angry, frustrated and despairing, have appeared across Hong Kong. Witty and ironic, especially in Chinese, many have evolved into memes.
Other parts of the world, notably in North America, Australia and New Zealand, have seen their own Lennon Walls – especially at univer­sities – vandalised by mainland Chinese sympa­thisers who, according to various reports, have not been discouraged by Chinese state agencies, including regionally based consular officials in Brisbane, Auckland, Vancouver, Los Angeles and elsewhere.
Lennon Wall equivalents existed during the 1967 riots; at that time, handwritten placards in both English and Chinese were plastered all over the Government House gatehouses on Upper Albert Road, in Central. "Trench – Dare You Come Out!" was one rallying cry, a cutting reference to governor David Trench's rare public appearances; he was later shunted off to Britain on leave to allow more capable subordinates to restore order.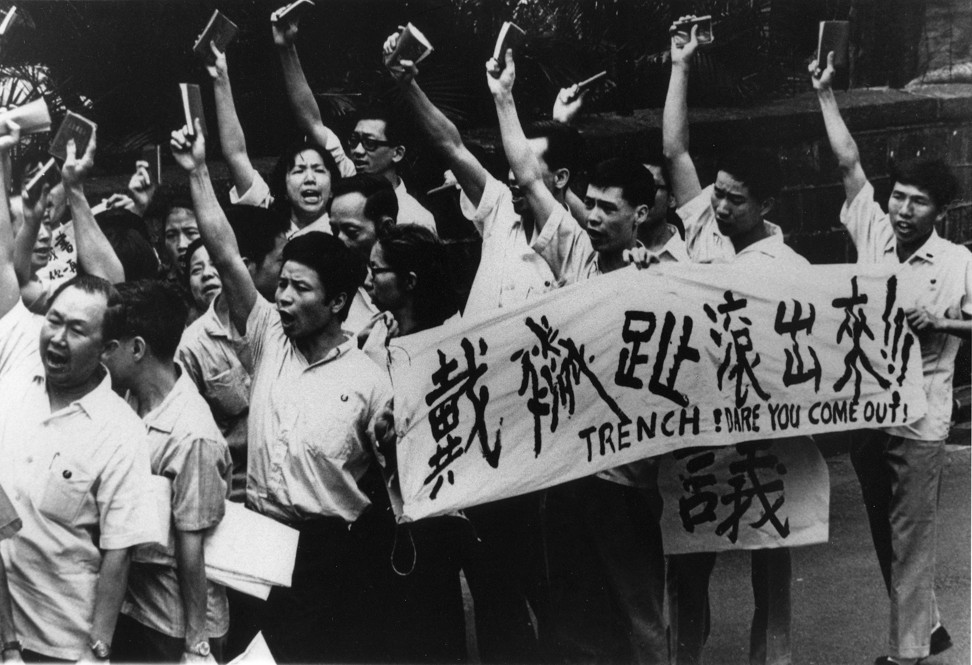 Contemporary echoes resound; in a signal lack of leadership,
Chief Executive Carrie Lam Cheng Yuet-ngor
has remained sequestered from public view for large periods of the most wide­spread, bitter disturbances in Hong Kong in more than half a century. Some form of visible leader­ship – however token – from the person the public are constantly reminded is actually in charge, may have helped deflect steadily rising, increasingly destructive outbursts of public anger. Not a bit of it.
In one rare public pronouncement – tellingly, after her mainland handlers had finally decided what official line to adopt – Lam excused her absence from public life by suggesting that event organisers would incur enor­mous insurance bills to guarantee her safety; a glaring admission that she now represents little more than a massive public liability.
Curiosity about exactly who funds certain aspects of protest in Hong Kong, why they may do so, and who chooses to look the other way, has always been keen.
The 1967 riots, which left more than 50 people dead
, were instigated and – yes – largely paid for by China, then a foreign power in Hong Kong.
Noted evidence for this were the "little red book"-waving demonstrators outside Government House, and the punctuality with which, at about 5pm every day, they promptly stopped chanting and gesticulating, quietly dispersed and went home. Next morning – regular as clockwork – they reassembled and kicked off again. Overtime allowances clearly did not factor into their pay.
Many years ago, Albert Rodrigues, a prominent local obstetrician who, at that time, was the senior Executive Council member, recounted an amusing anec­dote to me. Arriving at Government House by car one day for a meeting, he found his way blocked by "little red book"-brandishing demonstrators. After sitting in the midst of this for a few minutes, he had a brainwave. His pocket diary had a bright-red cover, and was about the same size as Mao Zedong's collected quotations. So he took it out, waved the pad vigorously and gave the assembled protesters a thumbs-up gesture.
After a roar of approval, the crowds parted, he recalled, "like the Red Sea for Moses" and the car drove through the placard-festooned gates without further hindrance. "Just as well they couldn't see it was only my appoint­ment book," he recalled with a chuckle.