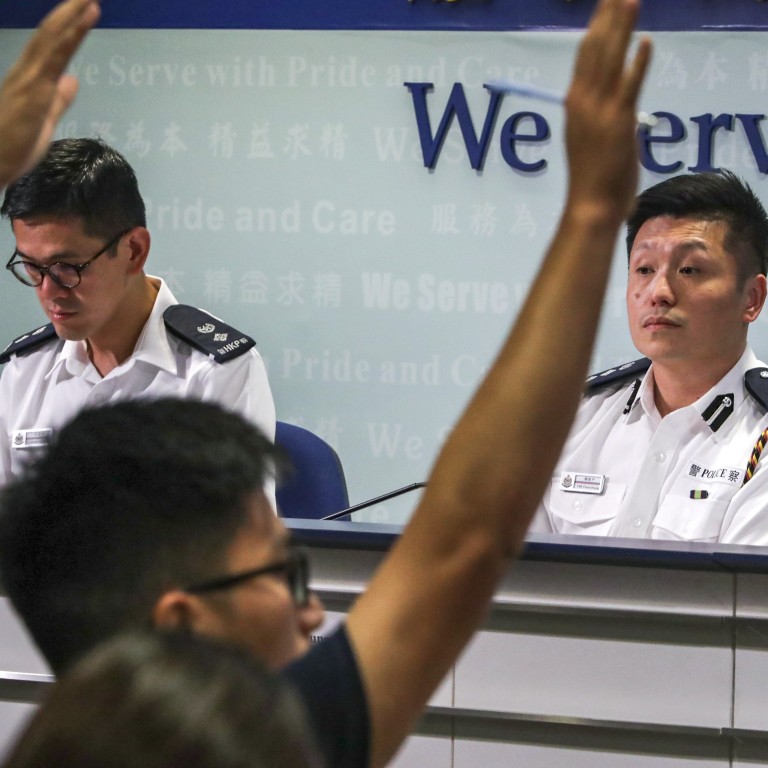 Opinion
Then & Now
by Jason Wordie
Then & Now
by Jason Wordie
Hong Kong now has its own 'Five O'Clock Follies' media cabaret as press briefings stretch public credulity beyond breaking point
During the Vietnam war, regular press conferences were held at the roof terrace bar in Saigon's Rex Hotel when a breakdown of the day's hostilities, casualties and 'successes' were given
Richard Pyle, then the Associated Press bureau chief, described it as "the longest-playing tragicomedy in South­east Asia's theatre of the absurd"
During the initial public unrest over the widely reviled
extradition bill
, and for the next couple of months, senior ranks of the local police, along with virtually everyone else at what still passes for "decision-making" levels of the Hong Kong government, were notable for their silence. Saying almost nothing in times of crisis only further validated the public perception that they hadn't been told what to say by their mainland overlords, who, in turn, were bamboozled by local events. Eventually, this "say-nothing-and-wait-for-it-all-to-go-away" approach became untenable, and a daily police press briefing, Hong Kong's very own "Five O'Clock Follies" media cabaret, was instituted.
Five O'Clock Follies originally referred to regular press conferences held at the roof terrace bar in Saigon's Rex Hotel, during
the Vietnam war
. In these briefings, United States, Australian and South Vietnamese military and civilian press officers would give a breakdown of the day's hostilities, casualties and alleged successes.
Richard Pyle, the Associated Press bureau chief, mem­orably described the proceed­ings as "the longest-playing tragicomedy in South­east Asia's theatre of the absurd". Press pack feeding frenzies anywhere, as numerous foreign correspondents' memoirs make plain, relied as heavily on interviewing each other for "background" as on quotes from key figures. It was ever thus, but in Vietnam, the scale of official dissembling was remarkable.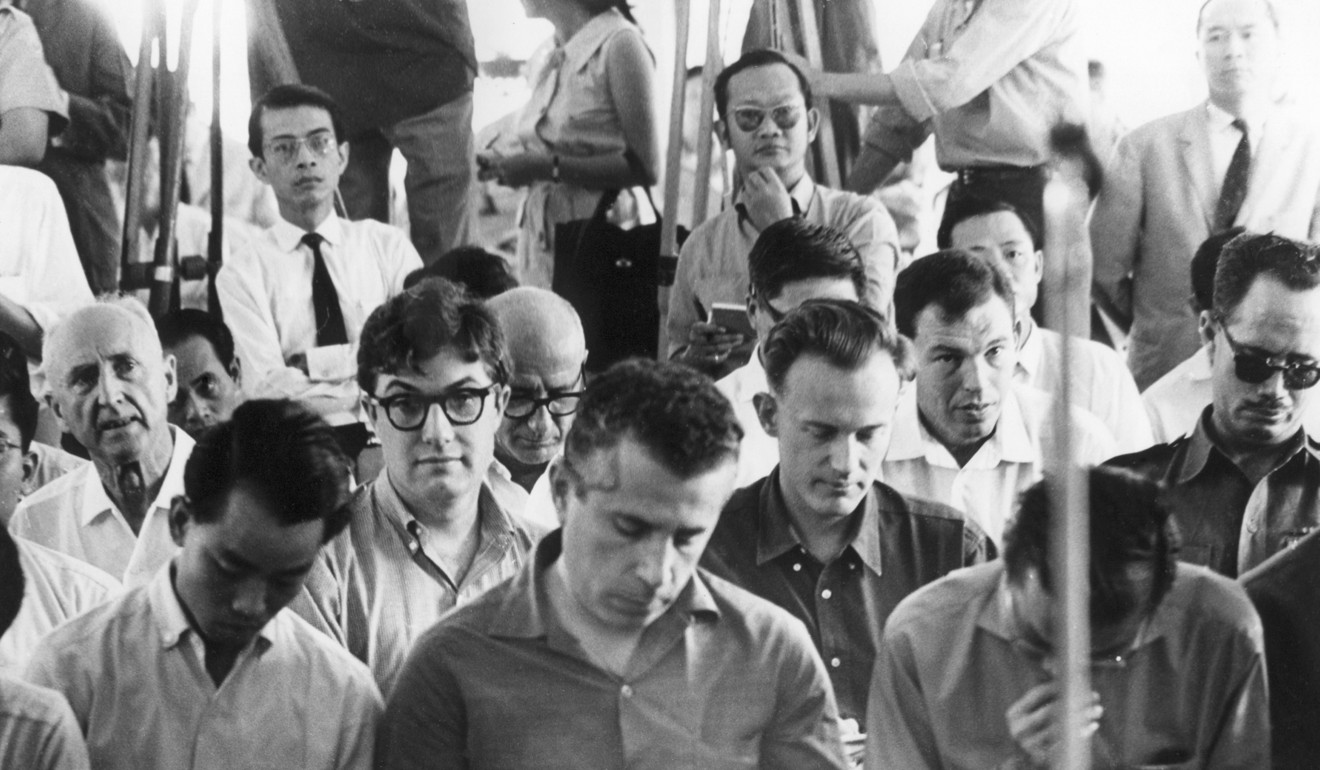 People who had not been anywhere near the action vividly described eyewitness accounts related by sweaty, dirt-stained journalists and news cameramen returning from the field. Yawning chasms loomed between the public relations rendition of events and the full Technicolor accounts of those who had been at the scene. Corrosive cynicism became inevitable, and only worsened as the intractable Vietnam conflict bogged down. So it is in Hong Kong, half a century later.
As the government's efforts to impose law-and-order solutions to multifaceted political problems lead to credibility gaps, and officially mandated "lines-to-take" become ever more jaw-dropping, the Pinocchio-like snouts of Hong Kong's designated talking heads only grow longer in the public imagination with each passing day. When future historians write about
Hong Kong's 2019 distur­bances
, not even the most fervent apologists for the police and their senior leadership – whatever the unquestion­able provocations they have endured – will opine that this was their finest hour.
And this, too, is hardly surprising. Hong Kong remains an integral sovereign territory of an authoritarian one-party state tightly run along old-fashioned Leninist lines. In that world view, all social-order problems that evolve on their watch ultimately flow from materialism – that anything else might provide the powder keg's contents, fuses and matches does not compute – and thus materialistic solutions are the only ones possible. Economic sweeteners, mainland study programmes, Greater Bay Area/Belt-And-Road concessions – all are plaintively offered to Hong Kong's tantrum-prone public, and just as rapidly thrown back in their faces.
Differences of opinion can only be acknowledged as failures of under­stand­ing on the part of those being lectured to; the Leninist mindset permits no other possibility. So it is with
"Asia's World City"
– and what used to be proudly referred to as "
Asia's Finest
" – as the long summer of protest limps painfully into the autumn.