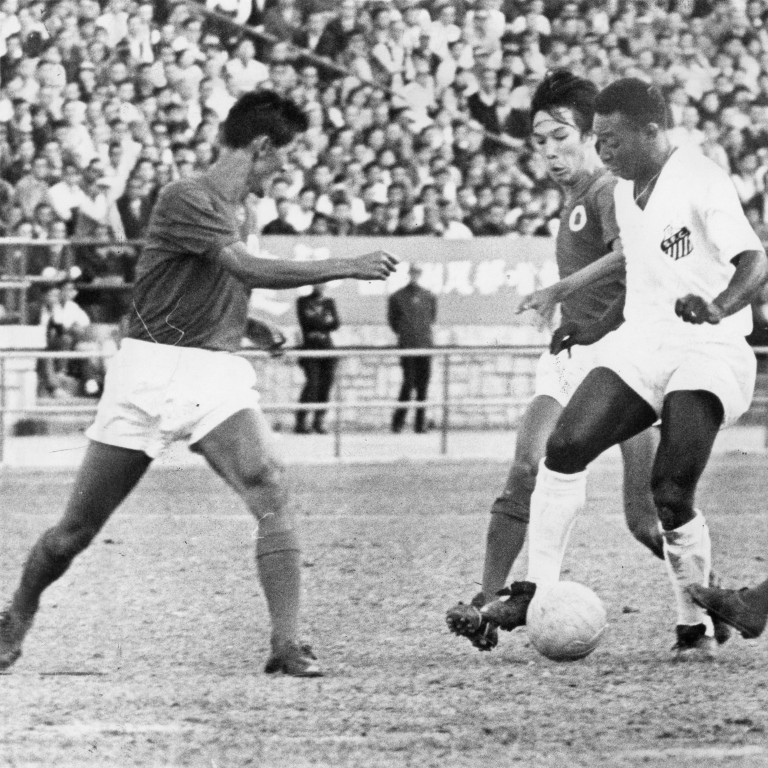 When football legend Pele took Hong Kong by storm and refused to stay in the Hilton's penthouse suite
The Brazilian player arrived in the colony in December 1970 with members of his team, Santos
He insisted on staying with his teammates during their visit, saying, 'I want no special treatment'
"Pele sets HKFA a problem," ran a South China Morning Post headline on September 5, 1970. "The offers by the two top Brazilian soccer clubs – Pele's Santos and Botafogo – to play here during their Far East tour next year has set the local soccer fraternity buzzing with excitement," but "they have also presented the [Hong Kong Football Association] with a set of new knotty problems," the story detailed, namely, "finance" and an existing commitment to "crack Hungarian side Honved Budapest".
Those issues had been resolved by September 9, however, when the Post reported that "Pele and the super stars from Santos will play in Hongkong," thanks to "an offer from an unknown commercial organisation to sponsor the Brazilian soccer wizards."
Tickets for the matches sold well. On December 4, the Post reported, "It's all profit from now on", as the football association met its break-even point of HK$900,000.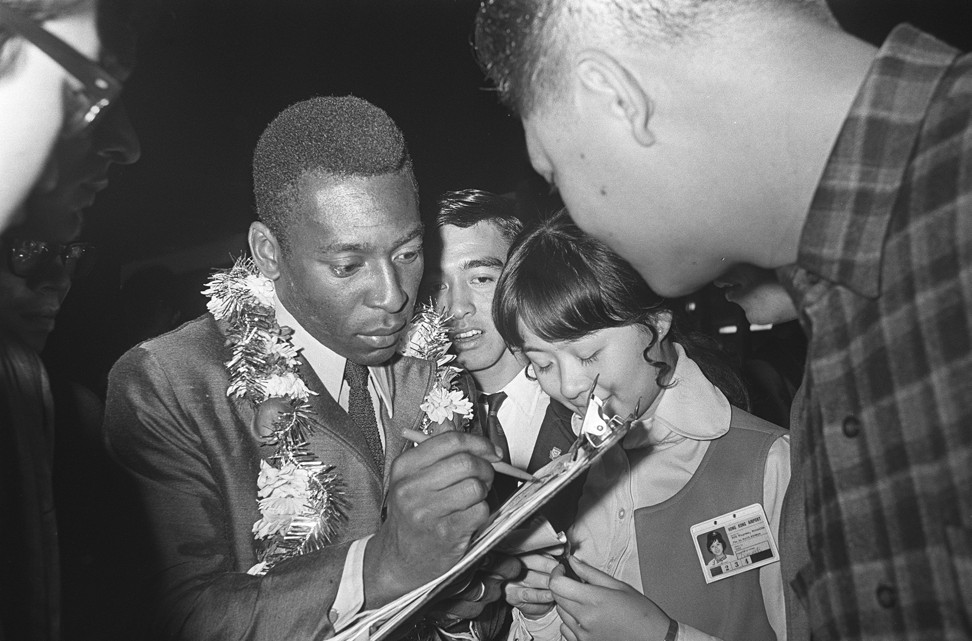 Before he even stepped onto the pitch, Pele was making headlines. "The glamour boy of Brazilian soccer last night refused to sleep in the luxurious President's Suite at the Hongkong Hilton," ran a Post article on December 10. "I want no special treatment," the football legend reportedly said.
Hong Kong lost to Santos by four goals to one on December 10. A day later, the HKFA League XI team that played against the Brazilian side in "atrocious conditions more suited to duck farming than football" did not fare much better, losing 4-0 as "King Pele demonstrated that he also had the Neptune touch as he steered three of the goals into the Hongkong net". A second match between the two teams ended 5-2 to Santos.
Santos sealed its winning streak with a final, 4-0 game against Hong Kong, played on December 17 in front of 12,000 school­children, before leaving the colony the next day. The team's manager assured the Post: "We'll be back if not during the next 12 months – certainly before Pele retires."