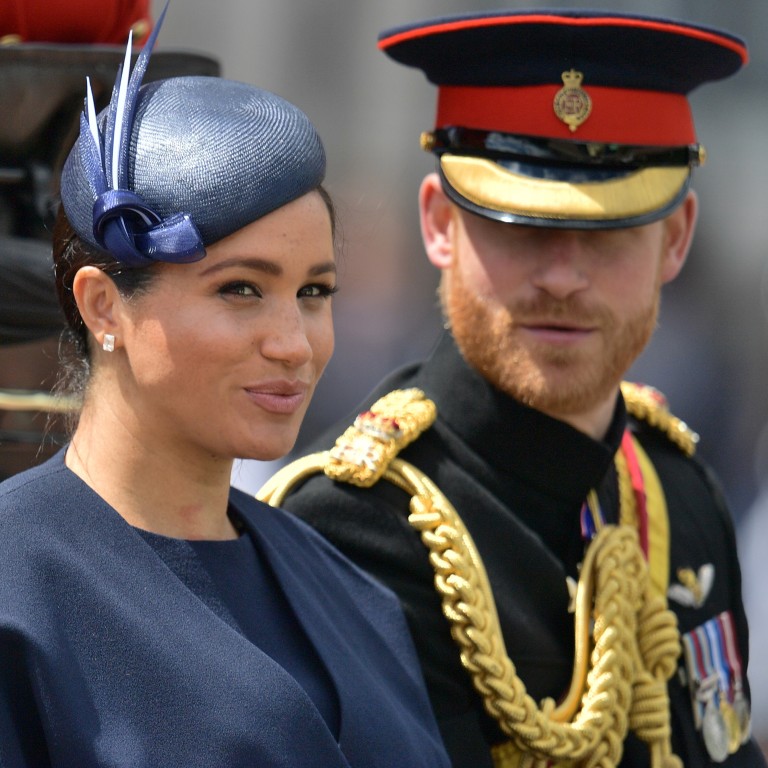 Opinion
Reflections
by Wee Kek Koon
Reflections
by Wee Kek Koon
Addressing the emperor in ancient China and the evolving absurdities of honorifics
In stepping back from their royal roles, Britain's Duke and Duchess of Sussex will be relinquishing their honorific titles
Terms of deference have existed throughout Chinese history, some coming from curious origins
Following the sudden announcement earlier this month by Britain's
Duke and Duchess of Sussex
that they wished to step back from their senior royal roles, we were informed that Prince Harry, the sixth in line to the British throne, and his wife, the former Meghan Markle, will not continue to receive public funding and will no longer use the titles "his royal highness" and "her royal highness" (HRH).
Given their not inconsiderable numbers in the former British colony of Hong Kong, I have to be careful not to hurt the feelings of real and pretend subjects of Queen Elizabeth. Having said that, the concept of royalty is totally alien to me. Showing deference to a person for no other reason than their lineage seems anachronistic, but there are people who are willing to bow and curtsy to nobility, and that is their prerogative, as it were.
Like monarchies throughout history, imperial China devised various honorifics to be used by non-royals to address their superiors. Unlike European monarchs, however, Chinese emperors were never referred to by their personal names. For example, one of the greatest emperors in Chinese history was born Li Shimin, but no one would have dared utter the name in public during his reign.
Those who had the characters shi or min in their given names had to change theirs when Li ascended to the throne. The taboo even extended to written text: shi and min could not be written without altering them with an extra or missing stroke.
Li is known in history as
Emperor Taizong of the Tang dynasty
. Again, no one would have called him that in his lifetime because titles like "Taizong" ("the supreme head of the clan") were only given after an emperor's death. When referred to in the third person in speech and writing, he would simply be called "the present emperor" (
jinshang
, literally, "the present one above") and its variants.
The imperial Chinese equivalent of "your majesty" was bixia, literally "at the bottom of the steps". This curious honorific came to be because, in ancient times, officials were not allowed to speak directly to the "son of heaven" (the reigning king or emperor). They had to convey their words to their lord and master through his attendants standing at the bottom of the palace steps. Over time, when protocols were relaxed and ministers could speak directly to the emperor, bixia became the honorific term of address for emperors.
To address royals of lower ranks such as princes and princesses, the term dianxia ("below the hall") was used. While only emperors were entitled to be addressed as bixia, the courtesy was sometimes extended to empresses and empress dowagers, but they usually had to be content with the less exalted dianxia, or "your highness".
In the Chinese-speaking world, bixia and dianxia are no longer used. To address dignitaries, one could use gexia ("below your house"), equivalent to "your excellency", which can even be used to address your peers if you want to be very formal.
Reflecting the Marxist and revolutionary origins of the People's Republic of China, state leaders are addressed as tongzhi, or "comrades". Just a few decades ago, everyone in mainland China, male and female, was addressed as tongzhi, but this term has been eschewed in favour of xiansheng (Mr), xiaojie (Miss) and nüshi (Ms). Ironically, "comrades", that most proletarian term of address, is now reserved only for the grandest people in the country.