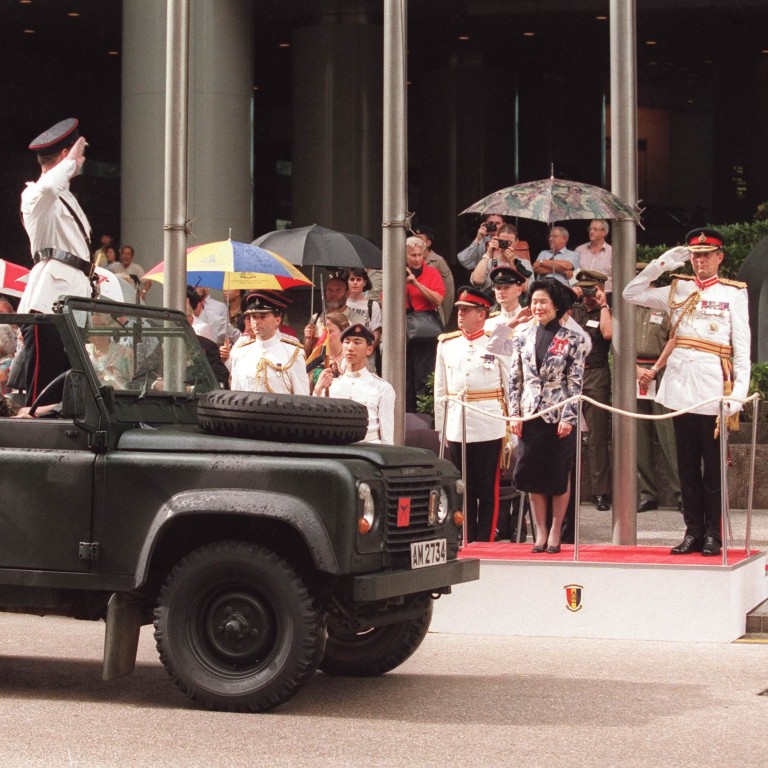 Marching orders: when the Royal Hong Kong Regiment was disbanded
Formed in 1854 to compensate for a reduced British military presence at the time of the Crimean war, 'The Volunteers' was disbanded in 1995
The regiment took part in the fight against the Japanese invasion, border patrols and looking after Vietnamese boatpeople
"Fifty years after the liberation of Hongkong, the Volunteers who fought to defend it will have their own D-Day," reported the South China Morning Post on May 9, 1992.
"They may have been given their marching orders, but the part-time soldiers of the Royal Hongkong Regiment (the Volunteers) are as gung-ho as ever," the story continued. Despite learning the regiment would be disbanded in September 1995, "Morale is high, fall-out rates are low and applications […] are already pouring in".
Formed in 1854 to compensate for a diminished British military presence in the colony because of the Crimean war, "Ninety-nine volunteers, most of them British but some Portuguese, helped bolster defences at a time when pirates were still a hazard on the China coast".
During World War II, "the volunteers put up a fierce resistance against Japanese attackers despite being outnumbered" and several became prisoners of war. In the post-war period, the regiment was largely responsible for manning the Hong Kong-China border – a duty that would be trans­ferred to the Hong Kong Police Force – helping in the aftermath of typhoons and looking after boatpeople.
All members held full-time jobs in addition to their roles in the regiment, dedicating their spare time to the military.
"The Royal Hong Kong Regiment (The Volunteers) marched into the history books yesterday after serving the territory for 141 years," reported the Post on September 3, 1995. "Almost 1,000 past and serving soldiers took part in a final parade through the streets" beneath a light drizzle, described by one trooper as "heroes' tears".
The final parade was watched by chief secretary Anson Chan Fang On-sang and adjutant-general Sir Michael Rose, the second most senior officer in the British army. Governor Chris Patten had attended a parade at Gallipoli Lines, near Fanling, the previous evening.