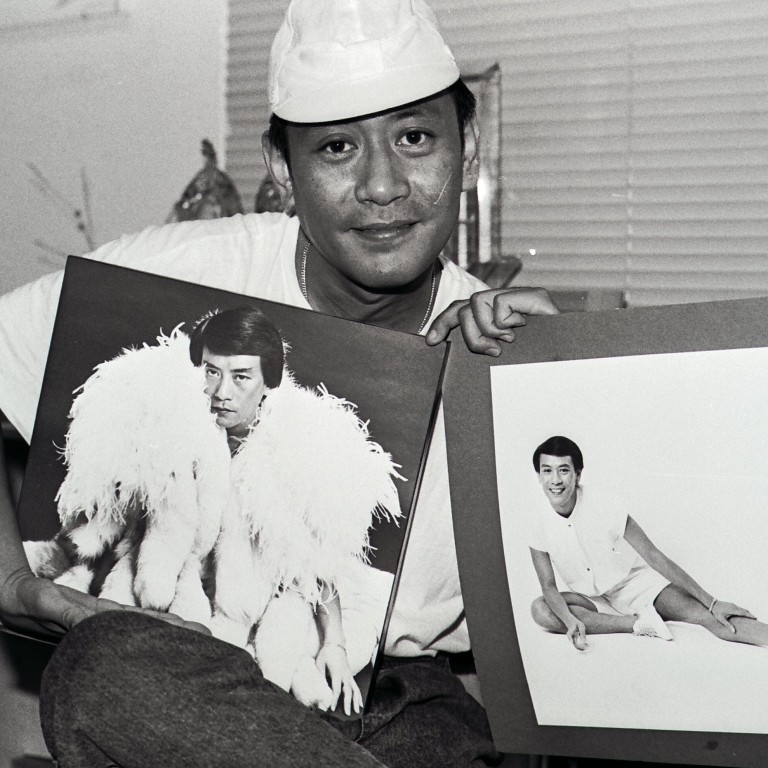 Godfather of Canto-pop Roman Tam 'an imperfect man' who sought perfection
As the voice of TVB theme tunes in the 1970s and 80s, Roman Tam's singing could be heard in the streets of Hong Kong from 7pm each day
Tam was accepted into mainstream Chinese culture despite homosexuality being outlawed, with his on-stage flamboyance tolerated because of his off-stage discretion
"In a 30-year career, Tam was one of the few Hong Kong singers to become cultural icons, his songs proving particularly popular for a generation who came of age in the 1970s and 1980s," the report continued.
Tam arrived in Hong Kong in 1962 from Guangxi province and worked odd jobs before forming his own band, The Four Steps. "It was later renamed Roman and The Four Steps when he realised he could sing."
In 1976, he became the voice of TVB's theme songs and a household name as Hong Kong enjoyed its "golden age", emerging "from its 'sweatshop' economy to become a financial powerhouse".
"For almost a decade from the mid-70s, Tam's voice could be heard in streets across Hong Kong come 7 o'clock every night as tens of thousands of families in public estates and densely populated districts – with doors and windows open because air-conditioners were expensive – tuned to TVB nightly soap operas or martial arts dramas."
Tam performed in drag – a first for a Hong Kong pop star – and, "controversially", posed nude for a magazine in 1983. But he "got away with his on-stage flamboyance because of his off-stage discretion" and was accepted "in mainstream Chinese culture at a time when homosexuality was outlawed".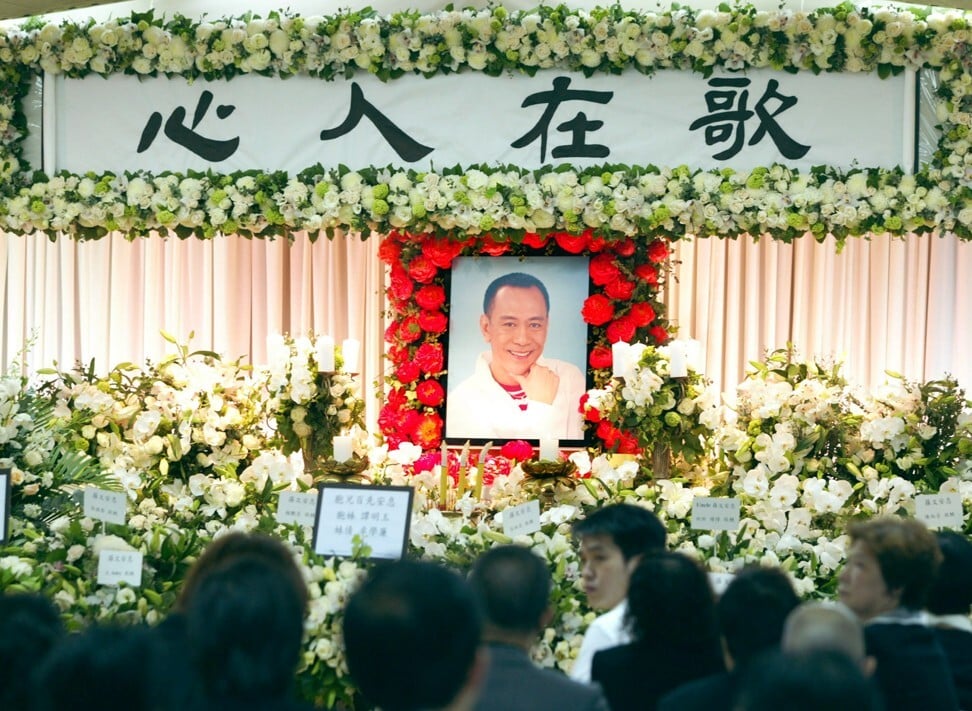 The Post described Tam's funeral, held at the Hong Kong Funeral Home, in North Point, on October 28, as a "lavish" occasion attend­ed by politicians and celebrities including "Jenny Yan and Lydia 'Fei Fei' Shum".
"More than 1,000 people lined the streets as the funeral procession of the man hailed as the godfather of Hong Kong pop […] pro­ceeded to Cape Collinson for cremation yesterday," reported the Post.
"He was an artist," said Tam's friend and lyricist James Wong Jim. "He was an imperfect man, but he sought perfection […] That to me is the artistic temperament."
This article appeared in the South China Morning Post print edition as: Farewell, Roman