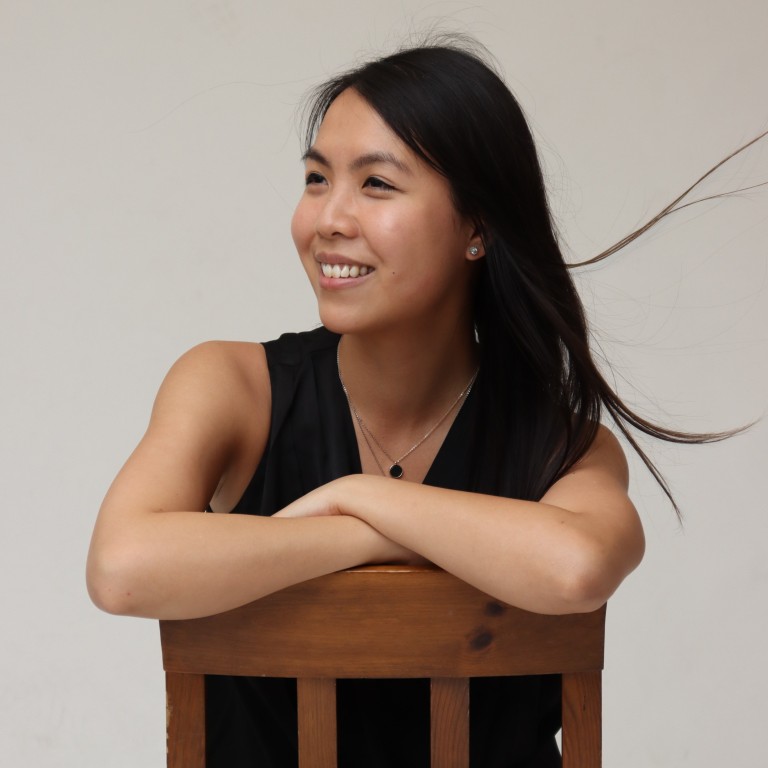 How Nobel Peace Prize winner's book on social business and the future of capitalism changed my life
Cintia Nunes of social incubator Dream Impact had her eyes opened to a new form of capitalism with Muhammad Yunus' 1999 book 'Creating a World Without Poverty'
After meeting the author and social innovators at Bangladesh's 2014 Social Business Day she was determined to become someone who made the world a better place
Creating a World Without Poverty: Social Business and the Future of Capitalism (1999), by Bangladeshi economist, social entrepreneur and Nobel Peace Prize winner Muhammad Yunus, best known as the pioneer of microcredit, is a manifesto for new social business models that take human development into account. Cintia Nunes, the Macau-born, Hong Kong-based chief of strategy and growth at Dream Impact, a platform and community that connects social entrepreneurs with sources of funding, tells Richard Lord how it changed her life.
I was in London, studying economics at University College London, in 2010. I have a habit of going into bookstores and picking up any book I like the cover of. I was between lectures in Gower Street (in central London) and I walked into Waterstones.
The phrase "the Future of Capitalism" caught my eye. I was doing economics, talking about how to maximise utility and profit. It made sense but not totally. I thought, what is this based on? Are these my values?
Then I came across this book, and I thought, oh yes. If we talk about the definition of value, it's not just financial gains. Professor Muhammad Yunus points out that it's also about social gains: what makes us happy and content? Why isn't that included in the economic models we study?
I was so fascinated with the new business models he describes. Grameen (Yunus' microcredit bank) started when he was teaching in a university, went out and saw people in the streets, and gave them money to see what they could do with it. What surprised him was people paid the money back.
He came up with the idea of Grameen – you can lend small amounts without collateral. It still works within the ideas of economics, but with an element of fundamental human needs. I was so impressed by having social impact integrated into the core business model. It triggered my looking at business models in different ways – just having this lens to look at them through.
The book was also the reason I went to Bangladesh in 2014 to attend the Social Business Day in Dhaka. I thought, if I were able to visit this man in person, maybe he could give me the inspiration I need to follow my journey. The experience was mind-blowing. I was able to meet him, and so many amazing social innovators from around the world. There was an energy you can't find anywhere else.
I was working in the insights department of an FMCG (fast-moving consumer goods) company. In 2017, I resigned. The experiences I had in Dhaka challenged me – I knew there were all these amazing people trying to make the world a better place, and I needed to be one of them.
I did start-ups, then I explored the social impact world, and joined Dream Impact. It was originally a social impact hub, but we've transformed that to more of an incubator model.
As a child, I asked my father what he wanted me to be, and he said, "I want you to be a good person." I was three, but I remember it very clearly. As I was reading this book, I wanted to find the answer to that question through Professor Yunus. The book is my reminder, whenever I'm feeling a bit lonely and down, why I do what I do.