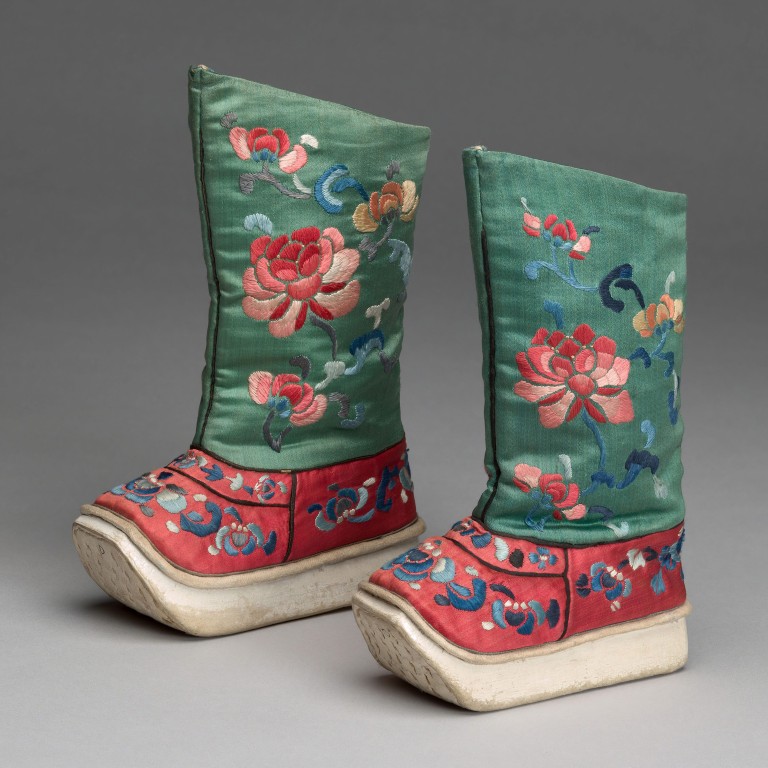 Opinion
Reflections
by Wee Kek Koon
Reflections
by Wee Kek Koon
How Chinese parable of man who wanted to buy shoes explains the state of affairs in Hong Kong
Parable of the Man of Zheng, who blindly followed rules and ended up barefoot, mocks those who find comfort in adhering to rules however impractical
Then there's the poem about a maid given straw sandals for winter by her haughty mistress that sends a timeless message about the human condition
I needed a new pair of sneakers and I didn't want to buy them from an online store only to find that they are a bad fit when they arrive. Fancying myself a smart shopper, I thought outlet stores would be the place to go. Why pay retail for essentially the same models? After a grim morning trawling a mall known for its outlet stores, I couldn't find a pair that I wanted, or if there was a pair I liked, the shop didn't have them in the right size. By the afternoon, I was beginning to feel that I wasn't that smart after all.
Before the Chinese adopted Western-style footwear in the 20th century, there had been an incredible variety of shoes, boots, sandals and clogs that graced Chinese feet across several millennia. Made from plant fibres, fabric, wood or leather, they are rarely seen today, making intermittent appearances in films and television, during fancy dress parties or cosplay events, and on certain people such as Buddhist and Taoist clerics, kung fu practitioners, and hanfu enthusiasts.
There are many references to shoes in Chinese writing and one of my favourites is the parable of the Man of Zheng Who Wanted to Buy Shoes. It came to pass that there was a man of the state of Zheng, who wanted to buy shoes. Before he left home, he measured his feet and jotted down the measurements, which he left on his seat. When he left for the market, he forgot to bring along with him the measurements. He realised it when he reached the shoe shop and went home to get them. By the time he went back to the shop with the numbers, it had closed for the day. Someone asked him: "Why didn't you just try on the shoes at the shop?" He answered: "I'd rather trust my own measurements than my feet!"
Han Fei (c. 281–233BC), the legalist philosopher, used the story of this foolish man to mock dogmatic individuals who find comfort and meaning in the unwavering adherence to rules and creeds, without any consideration for their applicability or practicality in real life. One could say that the current state of affairs in Hong Kong came about because there were too many persons of Zheng who went out to buy shoes.
Another favourite shoe reference is an ancient song recorded in Book of Poetry, in which a servant complains about her supercilious mistress: "How do matted straw sandals protect my feet from the frost?/How do my delicate hands make clothes for someone else?/After I have sewn the waist and collar, the lady puts it on./The lady finds it comfortable, then turns away from me to face the left./Ignoring me, she slides an ivory pin in her hair./It is for her meanness that I write this song to mock her."
Rendered in a mere 44 characters, this tersely worded folk song, collected a few thousand years ago, is timeless in its study of the human condition. The downtrodden, possibly ill-treated servant or slave girl (she's only given straw sandals in winter) bears a grudge against her mistress, who was too haughty to even speak to her after she makes her a well-fitting dress. Perhaps there is more to the grudge between mistress and servant, but we'll never know.
After spending the better part of the day in the outlets mall, I decided to go to a regular shop somewhere else. I was probably so tired by the day's fruitless search that I was just glad to have found a pair of sneakers that were a good fit, in the colour I wanted (black) and within my budget. It was only when I got home that I realised they were a crossover collaboration between a well-known sports apparel brand and Pokémon. It was a face palm moment.