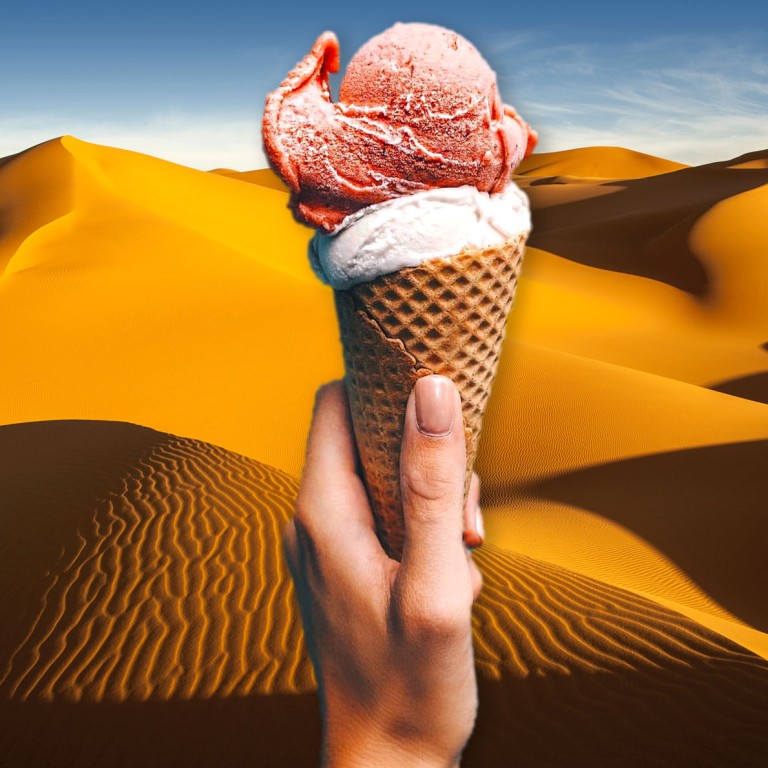 Opinion
Language Matters
by Lisa Lim
Language Matters
by Lisa Lim
Just deserts – what does it mean and where did the phrase originate?
To get one's just deserts has nothing to do with arid land, running away or sweet treats, so where exactly does the phrase come from?
World Day to Combat Desertification and Drought on June 17 reminds us that if the degradation of our dryland ecosystems persists, we'll get our just deserts
Are we getting our just deserts?
I don't mean dessert, with double "s", the last course of a meal, usually sweet. Dessert – entering English at the start of the 17th century – comes from the French dessert, originating in desservir, from the Latin dis- + servīre, meaning to remove what has been served, that is, to clear the table of the main dishes and put out sweet dishes or fruit to end the meal.
In the phrase "just deserts", the word – also stressed on its second syllable ("de-ZERT"), thus homophonous with dessert – is, however, spelt with a single "s", and comes from a different French word, desert (masculine)/ deserte (feminine), derivatives of deservir "to deserve". This also originates in the Latin servīre "to serve", but with prefix dē meaning "completely, zealously". From the late-1200s meaning of an action or quality deserving appropriate recompense, desert came to refer to that itself which is deserved, whether reward or punishment, with just desert emerging in the mid-1500s. Modern usage tends to come in the form "to get one's just deserts" – plural, and punishing.
Spelt and pronounced identically is the verb to desert – but with completely different meaning: to abandon or relinquish something, or to quit or run away from a service. This came from the modern French deserter "to abandon", originating in the late Latin dēsertāre, a form of dēserĕre "to abandon".
Dēserĕre, via the adjective dēsertus "abandoned, deserted, left to waste", also gave the ecclesiastical Latin dēsertum, which became the Old French desert. This entered Middle English, also spelt with a single "s" but pronounced with initial stress, giving us desert ("DEZ-ert"), an uninhabited, uncultivated tract of land, now more specifically conceived as a desolate, barren region, waterless and treeless but for scanty growth. Fourteenth- to 19th-century meanings encompass both uncultivated and unproductive, and uninhabited and desolate. (The correlation between aridity and sparse population is complex.) It is the semantics of absence of population and remoteness, not aridity, which defines 17th-century phrases such as "desert island" (usually tropical and lush).
Desertification – the word coined in the early 1970s – involves not expansion of existing deserts but persistent degradation of dryland ecosystems, which comprise more than one-third of the world's land area, caused primarily by human activities and climatic variations. Our action to tackle desertification and drought (June 17 being the World Day to Combat Desertification and Drought) is crucial – or we will get our just deserts.