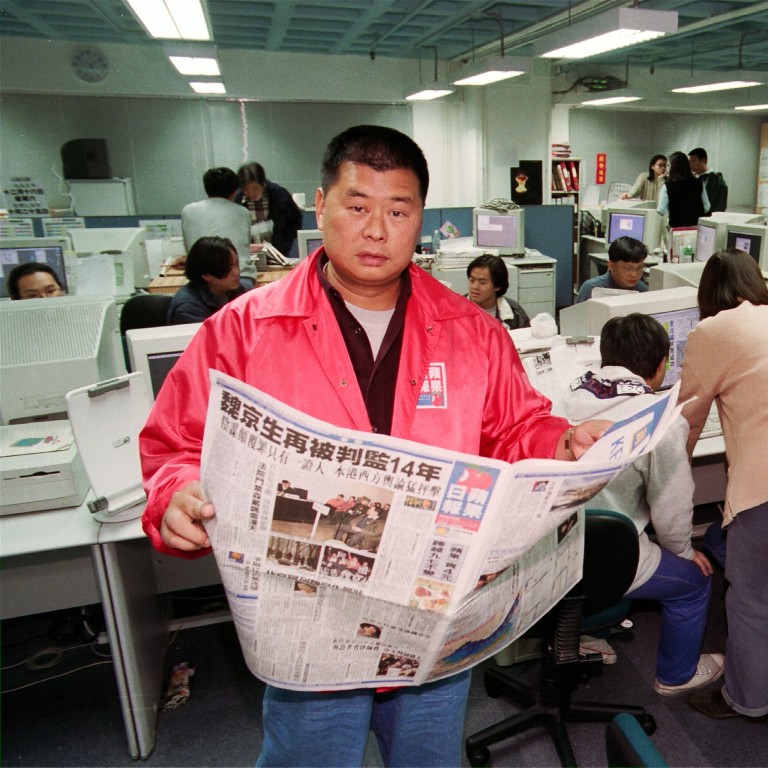 Sex, gossip and free fruit: Apple Daily's launch in 1995 and why Jimmy Lai had his sanity questioned
'Is he just downright crazy?' asked the South China Morning Post ahead of Jimmy Lai's launch of his Chinese-language newspaper on June 20, 1995
Ten days after the first issue, three 7-Eleven stores received anonymous calls telling them to stop selling the paper or their shops would be burnt down
"Entrepreneur Jimmy Lai has been called many things during his business career but orthodox is certainly not one of them," reported the South China Morning Post on April 13, 1995, in anticipation of the millionaire businessman hiring pizza delivery boys as reporters for his soon-to-be launched Chinese-language Apple Daily.
"We feel that now with the worsening traffic jams, pizza delivery boys know how to arrive at the spot the fastest," Lai said.
It was an unexpected move for the founder of apparel retailer Giordano to launch a tabloid, and the Post asked on April 30 whether the venture would "be his fortune or folly – or is he just downright crazy?"
Even
Apple Daily
's first editor-in-chief, Loh Chan, admitted that "people are interested in Jimmy Lai because he is crazy. People say that with little more than two years to go before the handover it makes no sense to invest [HK]$1 billion in a new product, especially a newspaper."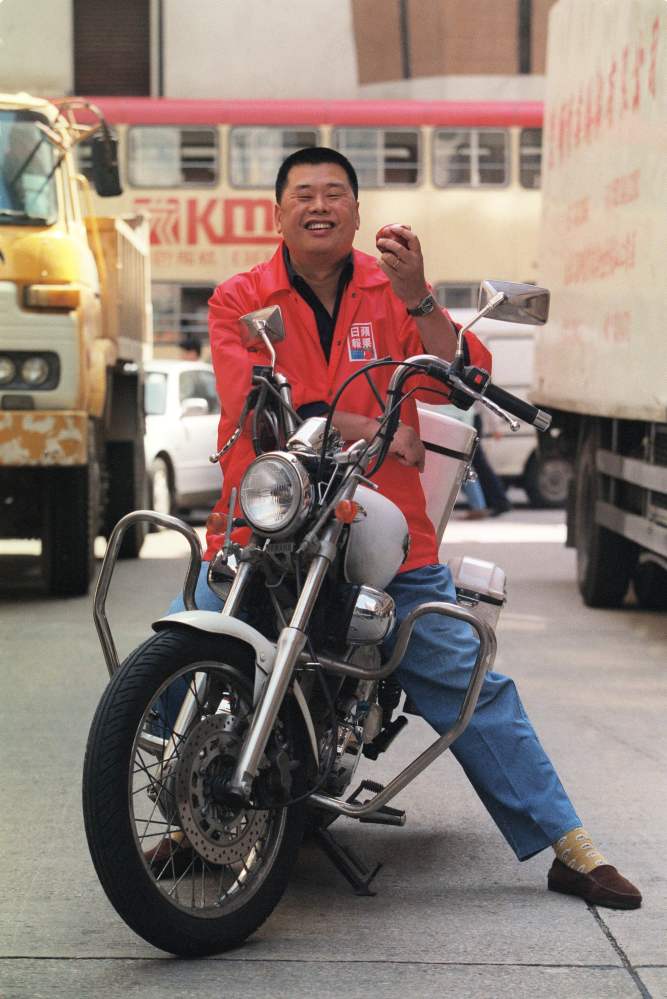 Albert Cheng, who helped Lai set up Next Magazine, chimed in, saying, "Celebrities are boy­cotting [Apple Daily] before they even start because they will do British tabloid-style investigations and follow them around" and "with Hong Kong on the verge of 1997 […] people were tired of loud noises".
And yet, "a mix of sex, gossip and the novelty of a free apple made Apple Daily […] a sell-out," reported the Post on June 21, one day after the official launch.
Ten days later, Lai had shaken the cart enough by undercutting cover prices that three 7-Eleven stores and a newspaper ven­dor received anonymous calls "telling them to stop selling the [paper] or their shops would be burnt down", the Post reported.
On June 29, the Post noted a kind of Apple Daily Tea Party, with "thugs" dumping bundles of the paper into Macau harbour, and a report on July 20 said that "the business interests of […] Jimmy Lai Chi-ying are also rumoured to have been affected as Chinese authorities reportedly ordered a clampdown on Giordano, the clothing-chain he partly owns."