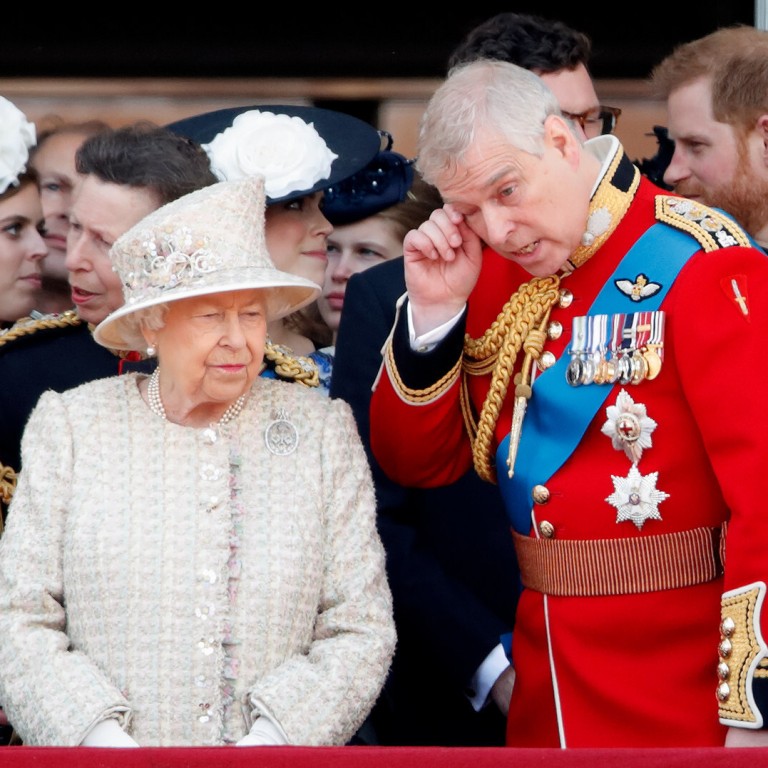 Opinion
Reflections
by Wee Kek Koon
Reflections
by Wee Kek Koon
What's in a name? A lot, if you're Prince Andrew, or a minister or official in imperial China, where rigid hierarchy was the rule
At one time in China, ministers were not allowed to speak directly to the emperor or address any superior by name
To avoid confusion, they were later allowed to address the emperor as bixia or 'your majesty', while his family were 'dianxia'
Prince Andrew, the third child and reportedly the favourite of Britain's Queen Elizabeth, was unceremoniously stripped of a number of his military titles and royal patronages earlier this month. This shameful fall from grace is a result of his past
associations with convicted sex offender Jeffrey Epstein
and
sex trafficker Ghislaine Maxwell
, as well as an ongoing lawsuit in the United States where he is accused by Virginia Giuffre of underage sexual abuse.
Most humiliating for Andrew, as the son of a reigning monarch, he will no longer be styled "His Royal Highness" in any official capacity, though he retains the title. What this means is that Andrew could probably demand that he still be addressed as "His (or Your) Royal Highness" in private by his associates, staff and servants, but in public, he'll just be plain Prince Andrew, or an equivalent form of address, without the HRH status marker.
Such status markers were very important in imperial China, or other feudal societies, because they put everybody in their place in a rigid social hierarchy. As one could not address one's social superiors by name in China and personal names were seldom used in polite conversation, these titles became a convenient form of address when speaking or corresponding with another person.
At the very top of the hierarchy was the emperor and the Chinese used a very interesting word to address this person: bixia. Often translated as "His (or Your) Majesty", bixia literally means "at the foot of the crimson steps leading up to the throne".
In high antiquity, ministers and officials were not supposed to speak directly to the monarch. When the ruler held court, his minions had to give their reports and counsel by speaking to his attendants standing at the foot of the red-painted steps leading up to the elevated throne. The attendants would then convey the spoken message to the ruler.
It could not be long before everyone concerned found this elaborate arrangement cumbersome and a waste of time. Ministers were eventually allowed to speak to the king or emperor, but the courtly ceremony of the past, where messages to the monarch were conveyed indirectly as a mark of extreme deference, lived on in the word bixia, which was used by the emperor's subjects in placed of personal pronouns like "you" or "him" when they spoke or referred to him.
In a similar vein to bixia, members of the emperor's family, such as empresses, his consorts, princes and princesses of the blood, were addressed as dianxia, or "at the foot of the palace". Holders of high office such as prime ministers were addressed as gexia, or "at the foot of the house".
While bixia and dianxia are no longer relevant to contemporary Chinese except in situations involving foreign royalty, gexia is still used today. In international diplomacy, it is the Chinese equivalent of "His (or Your) Excellency" or its equivalent. It is also used in very polite speech in place of the second-person pronoun "you" and in formal letters, though the word is slowly falling out of use.
Contemporary Chinese are much less deferential or formal than their ancestors. Self-effacing forms of address have been replaced by more neutral ones such as the other person's profession or professional title, for example, "Teacher Zhang" or "General Manager Huang". If one is not sure, there's always xiansheng ("Mr") or nüshi ("Ms").