When Hong Kong's first privately built multi-storey car park opened in 1967, with firecrackers and a fashion show to mark the occasion
The car park in Causeway Bay offered space for 200 cars and occupied the lower part of a 25-storey building
The facility was opened in July 1967 in a ceremony featuring firecrackers, a cocktail party, a car show and fashion show
"Work will begin in two weeks' time on a $1m multistorey car park in Leighton Road which, when completed […] will have space for 200 cars."
This proclamation of the city's first privately owned car park was published in the South China Morning Post on May 13, 1966. The report stated that "the car park is the nucleus of a $3m development scheme for the area. A newly formed company, H and S Enterprises Ltd, bought the site for the car park in April last year for $720,000.
"Government released the site, it was learned, on condition that the company spend at least $1m on a building 'which must include parking spaces for no less than 200 vehicles'.
"The scheme will be the first of its kind to be introduced to relieve Hongkong's parking problems."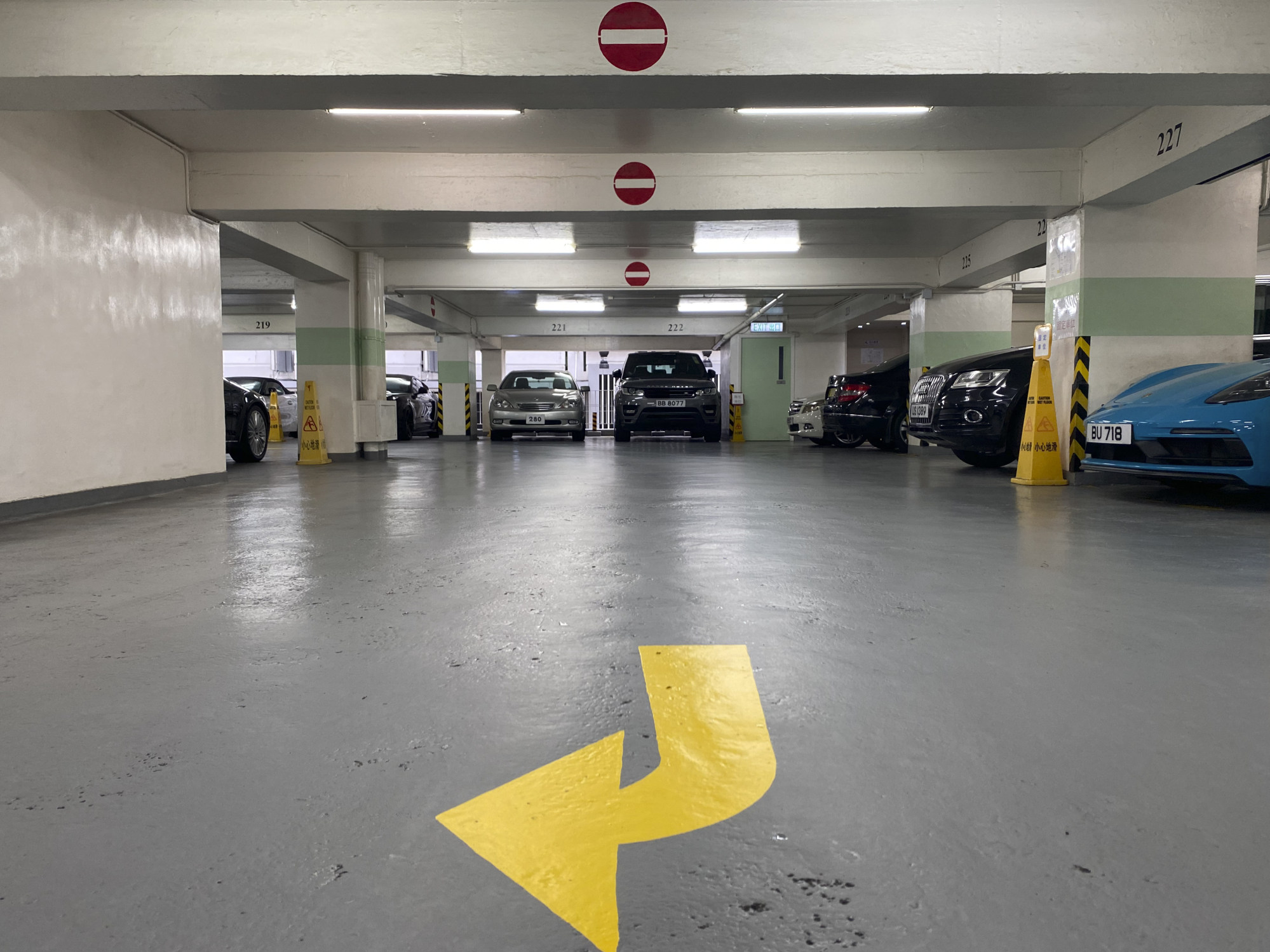 The article continued, "Mr Henry Ip, a civil engineer and architect for the project, said yesterday the scheme included a 17-storey block of flats above the car park, a petrol station and shops. He said 20 per cent of the parking spaces would be reserved for residents in the building."
On April 29, 1967, the Post reported that the car park, which was nearing completion, "takes up the ground floor and the first seven upper floors of a 25-storey tenement building in Leighton Road near its junction with Percival Street, Wan Chai. The remaining floors will provide 68 flats."
On July 1 that year, the Post reported "exploding fire crackers heralded the official opening [of the car park] open 24 hours a day […] A cocktail reception, a fashion show by Trend Gallery models and a motor-car show marked the opening."
The charges "will be 60 cents per hour and $120 for a monthly ticket", according to a spokesman for H & S Enterprises.