Art
Get more with myNEWS
A personalised news feed of stories that matter to you
Learn more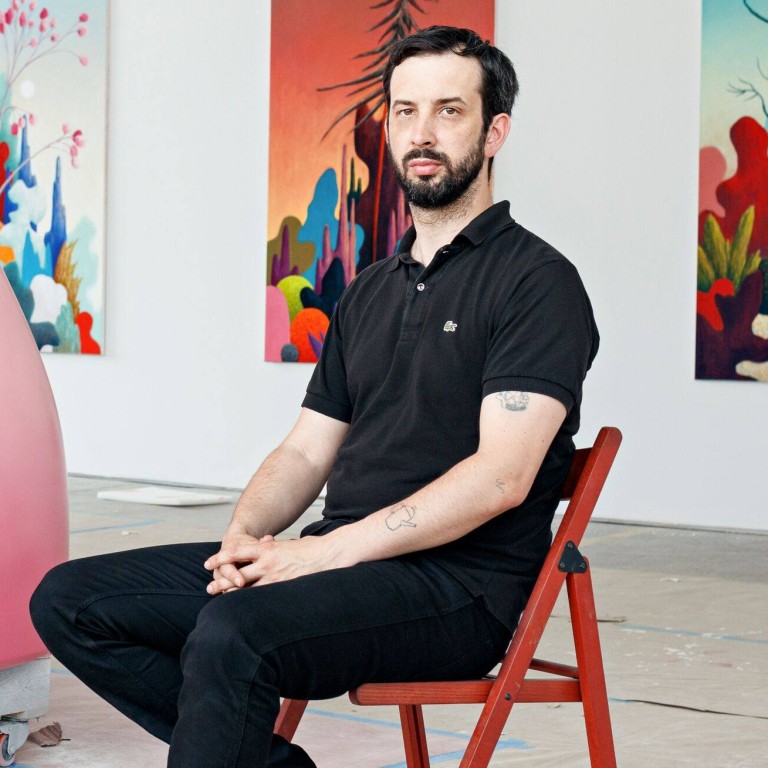 Pastel artist Nicolas Party's vivid landscapes a reflection on our changing relationship with the natural world
Swiss artist Nicolas Party's first solo exhibition in Hong Kong, 'Red Forest', references the five elements of the traditional Chinese world view
The 13 works include three realistic landscapes of a forest fire, which contrast with the other, more dreamlike works in the exhibition
Hauser & Wirth gallery has brought to Hong Kong 13 new works by in-demand Swiss artist Nicolas Party, who creates surreal landscapes, still lifes and portraits exclusively in pastels, an unusual medium of choice.
The 42-year-old's first solo exhibition in the city is called "Red Forest" and begins with an informative video that explains why he works with dry pastel sticks, how they are made and the process by which he blends colours to create the vivid hues that make his works stand out.
The Hong Kong show is a dramatic display that references the five elements of the traditional Chinese world view and reflects Party's background in stage design.
Party, who divides his time between New York and Brussels, started out as a graffiti artist before going to art school in Lausanne and Glasgow. As a student, he was part of a collective called Blakam, which designed sets for musical performances. It left him with an abiding interest in exhibitions that are an enveloping experience.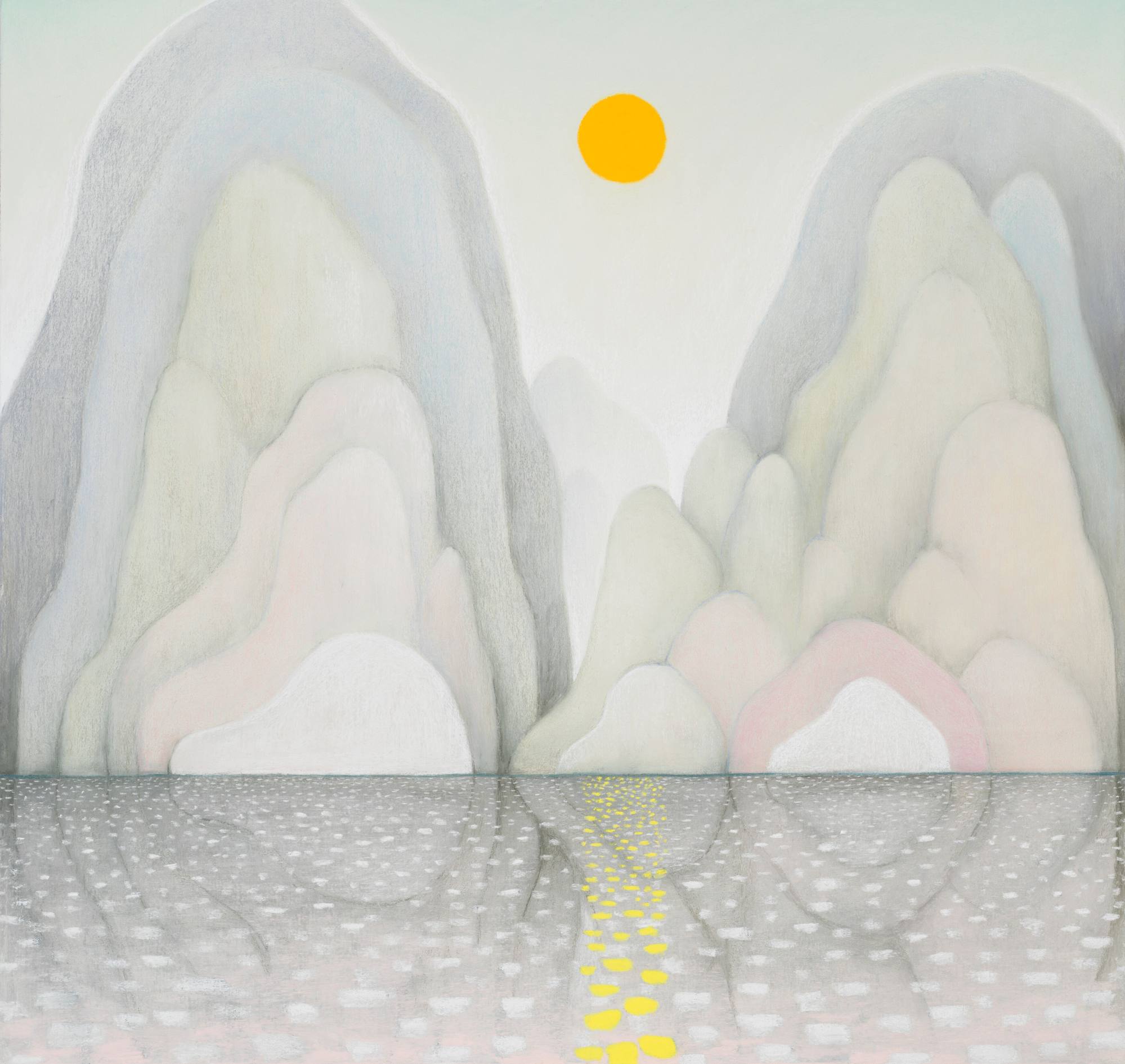 The exhibition begins on the upper floor of the gallery, where the walls are painted white and pale pink to complement a group of landscapes in mostly light blues and greys.
This is the "water" room and it features works such as Water Reflection (2022), an abstract scene of mountains and their mirror image on water. The flat, two-dimensional representation resonates with the ubiquity of digital screens in our lives.
Party's practice is infused with art-history references. His portraits, for example, recall classical sculptures. His Hong Kong figures, like his previous works, are anonymous and timeless, but they also have bodies that resemble aggregates of meteorites and recall Chinese "scholar's rocks", which celebrate the natural characteristics of found stones.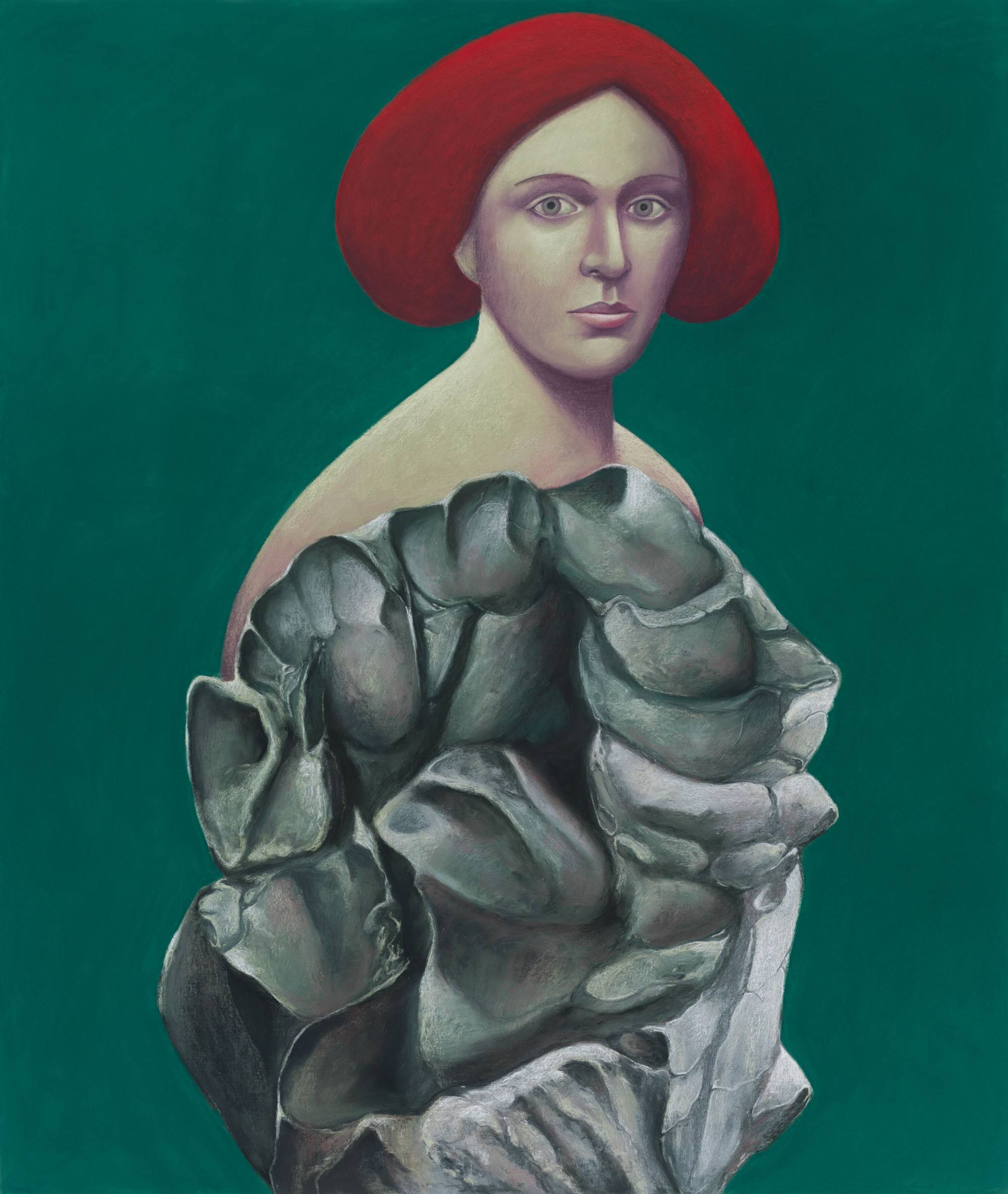 The Asian artistic tradition of coexisting with the "earth" element contrasts with the Western tradition of bending materials to fit the artist's will, according to Party.
The lower level of the exhibition space features pastels in rich, saturated colours, including Portrait with Meteorite (2022), a figure with flaming hair against a forest green background.
The focal point of the exhibition is the titular Red Forest (2022), three realistic landscapes of a forest fire, which contrast with the other, more dreamlike works in the exhibition.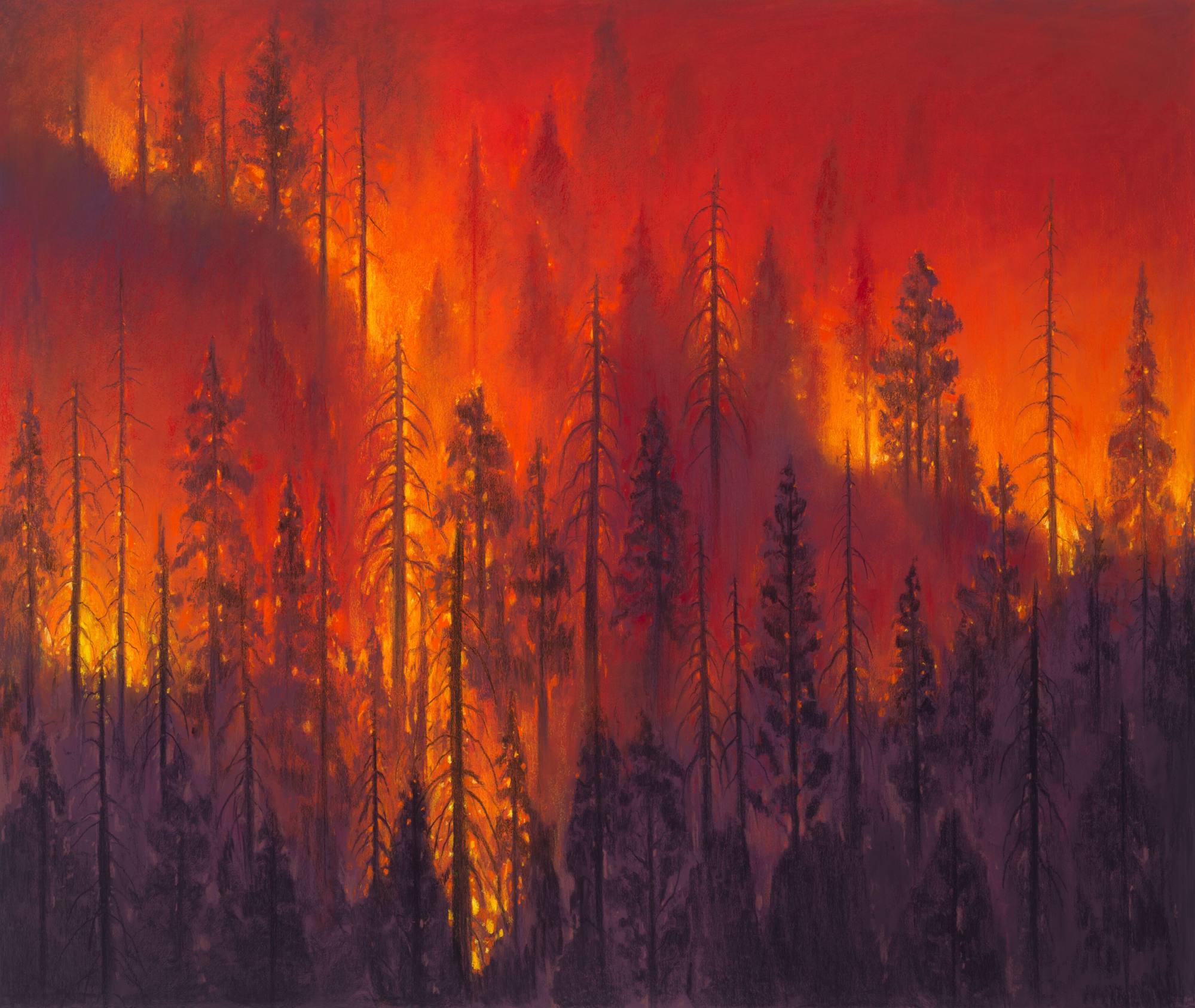 "The history of landscape painting retraces humanity's continually shifting relationship to our natural environment," Party has said.
Perhaps these disturbing and immediate scenes of a forest fire reflect the urgency of the climate crisis that this generation is living through.
"Nicolas Party: Red Forest", Hauser & Wirth, 15/F-16/F, H Queen's, 80 Queen's Road Central, Tue-Sat, 11am-7pm. Until September 24.