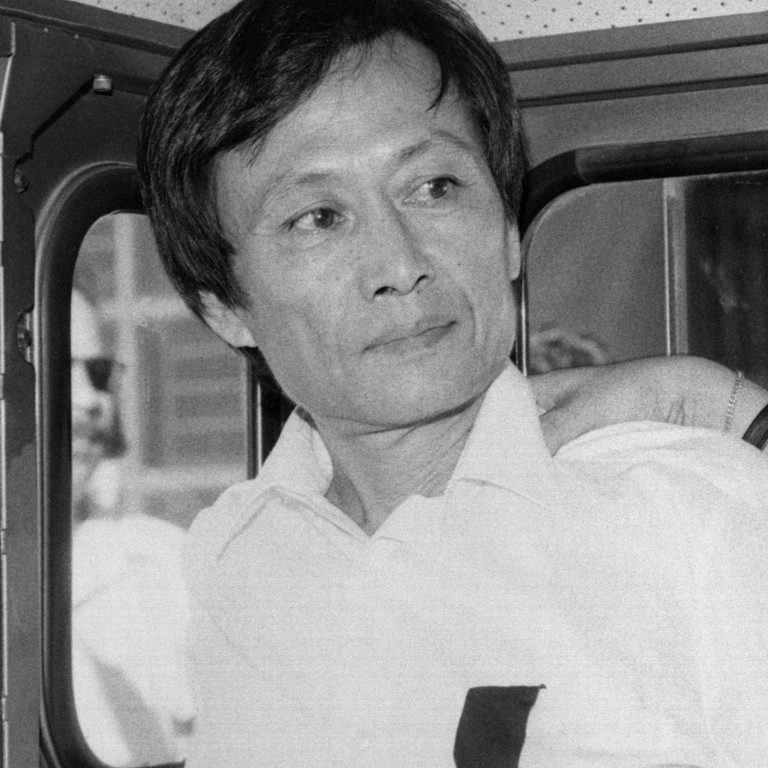 When an escaped prisoner from Macau was caught 20 years later in Hong Kong collecting his new ID card
Lo Kong, who had been imprisoned in Macau for rape, murder and robbery, escaped and spent nearly two decades on the run
He was apprehended in Hong Kong collecting a new ID card in 1986, and extradited to Macau, where he faced the best part of 30 years in prison
"Lo Kong, the convicted murderer who escaped from the [Macao] Public Jail this morning, was reported to be hiding in the open in the 'no man's land' between Macao and China," reported the South China Morning Post on December 9, 1967. "A reliable source said Lo Kong, who is serving a 24-year sentence, fled across the border but was refused admittance on the other side."
The next Post report on the topic came 20 years after the initial crime, on May 2, 1986: "Portuguese authorities have applied for the extradition of a man allegedly convicted of rape, robbery and assault in Macau in 1966.
"Causeway Bay Court was told yesterday that 48-year-old Law Kong, alias Lo Kong and Kong Va, escaped from custody a year after his conviction [ …]
"Law was arrested in Hong Kong on October 28 last year by Chief Inspector David Thain of Interpol."
On August 3, 1986, the Post reported that "murderer Law Kong, who was returned to jail on Wednesday almost 20 years after he escaped from custody, is now serving his sentence in an isolated island prison.
"Law, 48, is behind bars in Coloane Island Prison – unusual for a male convict because the jail normally houses only women and juvenile convicts. He is said to be upset and depressed in his isolation cell and cannot realistically expect to be freed before his 76th birthday."
"Law sneaked into China and later crossed into Hongkong after his escape from Macau, where he was jailed for murdering a greyhound commentator and raping the man's wife in 1966.
"He was arrested by Interpol detectives in Hongkong in October when he visited an immigration office in Queensway to collect a new identity card."