When a bullfighter was almost gored at Macau bullfight, and photographers fled in fear
When Macau held its inaugural bullfight in 1966, 27 bulls and three horses were brought in for the event
In Portuguese tradition none of the bulls was killed, but toreador Ricardo Chibanga nearly was when he slipped; a bull's horns hit the ground either side of him
"Pending government approval, Macao will see eight toradas (bullfights) in July and August this year," reported the South China Morning Post on April 13, 1966. "Sr Jose dos Santos Ferreira, Secretary-General of the Macao Amusements and Tourism, announced this at a press conference recently.
"Heading the group of bull-ring artists will be Ricardo Chibanga, a native of Mozambique, whom the aficionados (followers of the torada) consider to be second only to Manuel Santos, the greatest of Portuguese toreadors. The Portuguese torada differs from the Spanish one in that in the former the bull is not killed in the arena.
"A total of 27 bulls and three horses will be brought to Macao and while here they will be given fodder brought out with them."
On August 2, the Post reported that Chibanga, "a Negro, slipped on the soft, treacherous floor of the Macao arena during a heavy downpour. The bull he was fighting charged him as he lay on the ground, thrusting its head into his body, but the horns appeared to go on either side of him.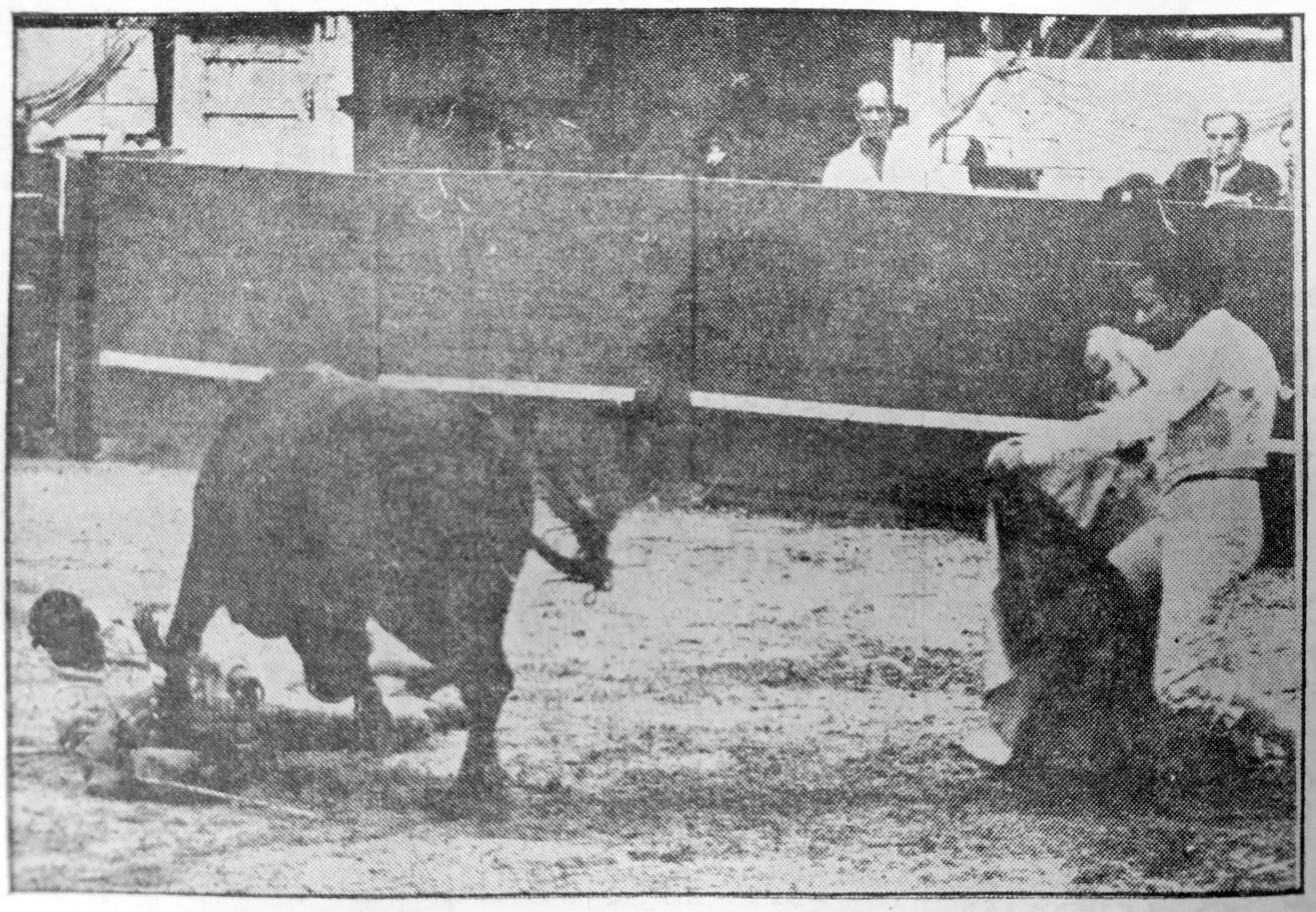 "Two foot-assistants of the matador quickly distracted the attention of the bull and Chibanga scrambled to his feet and withdrew to safety uninjured. A minute later he was back in the arena and continued to 'tease' the bull with his cape as the crowd cheered."
An estimated crowd of 6,500 attended that first bullfight. "For Hongkong and Macao's new aficionados yesterday's initiation was a thrilling, fascinating – and at times terrifying – experience.
"A group of photographers fled in terror when a bull charged the five-foot fence, mounted it at its second attempt, and unexpectedly joined them in the 'safety zone' surrounding the arena, while the tightly packed throng in the stand immediately behind parted as if by magic."