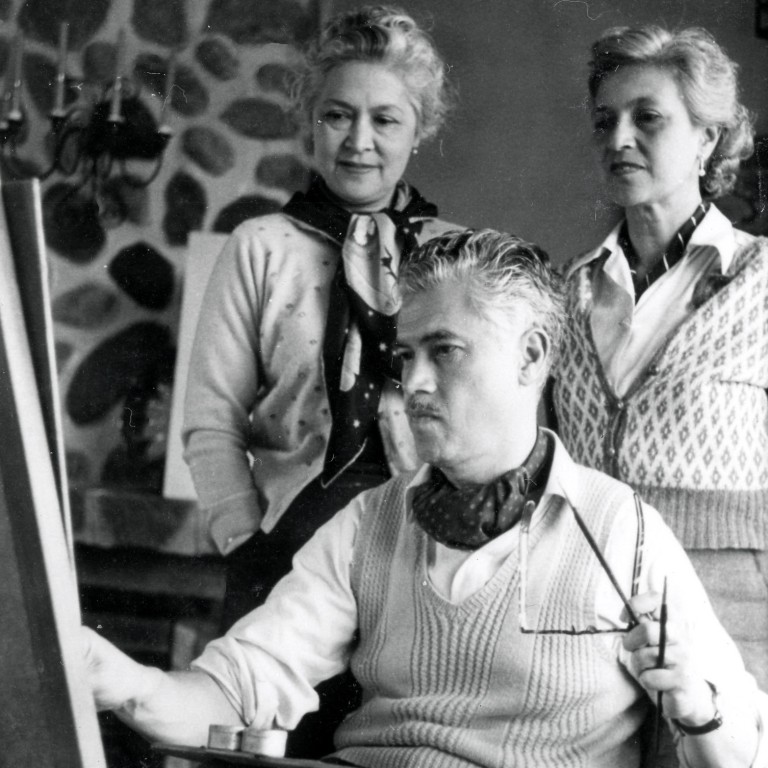 Opinion
Then & Now
by Jason Wordie
Then & Now
by Jason Wordie
Portuguese artist in Hong Kong Alfonso Barretto, who honed his craft as a prisoner of war, is overdue a major retrospective
Alfonso Barretto owed his successful post-1945 painting career to drawing classes in a Hong Kong prisoner-of-war camp, where he sketched Japanese guards
Born into a prominent Hong Kong Portuguese family, he knew, and painted, everyone from New Territories farmers to public figures until his death aged 50
Artistic careers begin in un­likely places. Prisoner-of-war and civilian internee camps across Japanese-occupied Asia experienced – in tandem with deprivation and hardship – an extra­ordinarily rich cultural life that remains largely over­looked. From highly diverse pre-war backgrounds, thousands of people were suddenly thrown together into prolonged captivity, with little available distraction beyond routine chores.
Crushing boredom – as dangerous to morale as incarceration – was partially alleviated by a vast array of lectures and interest classes; anyone with knowledge to share was keenly embraced.
From a prominent local family with long-established links to India, Macau and the Philippines, Alfonso Octavio Barretto was born in Hong Kong in 1913, educated at St Joseph's College, and served in the Hong Kong Volunteer Defence Corps during the Battle of Hong Kong in December 1941.
Art classes as a prisoner of war in
the Sham Shui Po POW camp
subsequently led to a successful post-war painting career, initially "with watercolour, but found that I was too heavy-handed – oil was my medium". Nearly 60 years after his death, Barretto remains Hong Kong's only significant local Portuguese artist.
In a 1957 newspaper interview, just before a major public exhibition of his work at Club Lusitano in Central district, Barretto expanded upon this wartime artistic genesis. "I used to while away my time during POW days with drawing – oils and brushes then weren't available. And I sold my first works to the Japanese […]
"At the risk of being severely punished they would come, and under the glare of torches I would sketch them for a price – packets of cigarettes, soap and things."
Barretto was a fun-loving, gregarious man, widely remembered as the life and soul of every gathering he attended. His portraits of other inmates – most of which still exist – display a keen eye for their subjects' amusing quirks, done on Japanese-supplied, camp letterhead notepaper. His pencils were sent into camp by
his wife, Gloria
, who – as a "third national" – was not interned by the Japanese.
Sustained hope for their future together also found artistic expression; floor plans and coloured pencil sketches envisaged an idyllic New Territories "dream home", eventually achieved in 1953, when the couple built Girassol, at Tai Po Kau, which is still the family home.
Later, as clubhouse manager at the Hong Kong Jockey Club, Barretto periodically stayed at Happy Valley before race days; his overnight room at the racecourse doubled as a painting studio.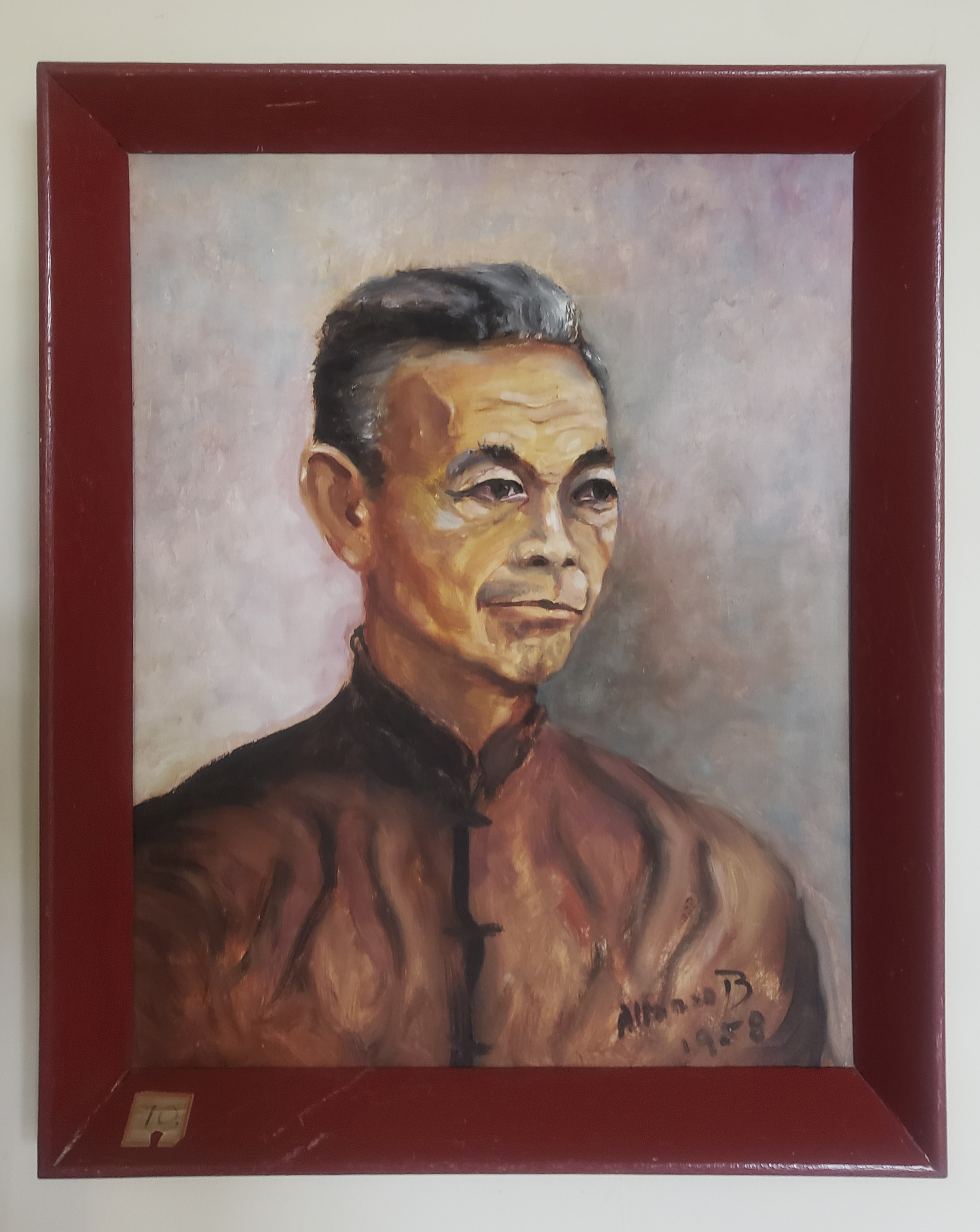 The 1957 interviewer observed that "Alfonso Barretto himself is a refreshing departure from the commonly accepted portrait of an artist: stained smock, room in a shambles and dirty fingernails – the synthetic crank. He dresses nattily and with taste. Greying temples match an irritatingly well-trimmed moustache […]"
In 1960, his only visit to Europe provided inspiration from art museums in London, Paris and elsewhere. "People of many nationalities sit to Mr Barretto. But it is with the Chinese that [he] appears most at home and [is] most at home," the interview continued.
And as "a man of gentle disposition [with] friends from a wide section of the Hong Kong community, and as he and his family reside in the New Territories, his circle of friends embraced humble NT farmers as well as government officials". These connections provided subjects from Tai Po Kau villagers and Jockey Club workers to senior public figures.
While a Japanese prison camp allowed his latent abilities to find expression, that experience also dramatically weakened Barretto's health; he died, aged only 50, in 1963.
As I wrote this at Girassol recently, several paintings were being removed for a forthcoming Hong Kong Museum of History exhibition about the local Portuguese community's multifaceted contributions since the 1840s – their first public viewing in more than 60 years.
A major contemporary retrospective of this artist's unusual creative evolution, and the too-brief life that inspired and enriched his peacetime career as a portraitist and painter, however, remains long overdue.