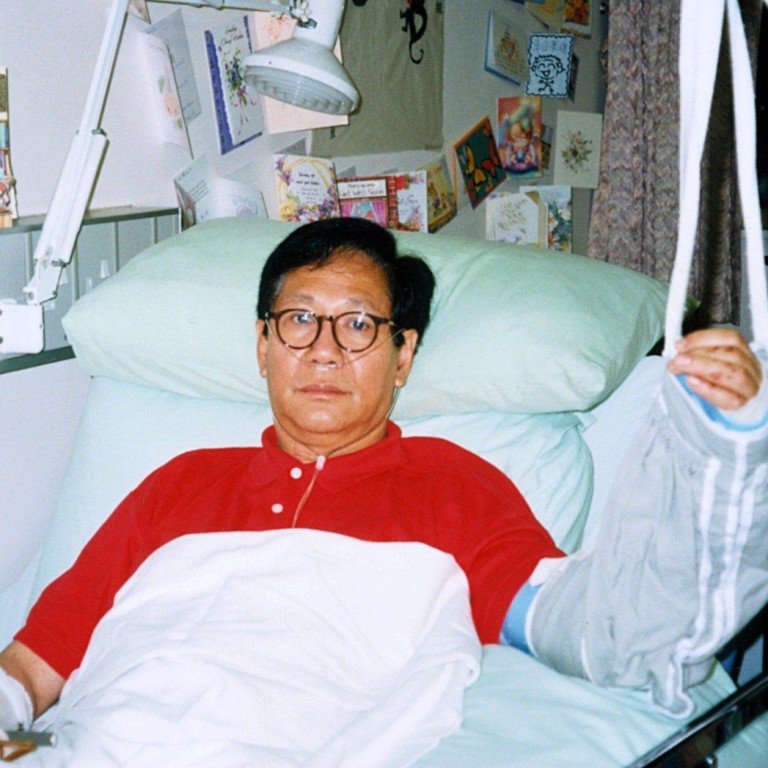 'It is an attack on Hong Kong': when talk-show host Albert Cheng was badly wounded by two men with choppers in 1998
A brutal early morning attack on Albert Cheng after he parked his car left him with deep wounds on his back, arms and right leg
Police examined Cheng's previous radio shows for clues to the attackers as Cheng recovered in intensive care after six hours of surgery
"Police looking for motives for the brutal attack on talk-show host
Albert Cheng King-hon
are to study recordings of programmes," reported the
South China Morning Post
on August 20, 1998. "Cheng, 52, was in stable condition last night after six hours of surgery on deep chop wounds to his back, arms and right leg inflicted by two men armed with beef knives early yesterday.
"Doctors said it would be months before he recovered and he might never regain full use of his hands. Cheng, who is being treated in the intensive care unit at Queen Elizabeth Hospital, was not ready to give a statement, police said.
"Sources said officers would check recent editions of Cheng's Teacup in a Storm show – renowned for outspokenness – for clues.
"The attack took place after Cheng had parked his Jaguar in the car park at Commercial Radio headquarters in Broadcast Drive, Kowloon Tong, at about 6.40am, ahead of his morning show which was to begin at 7.30am. The assault was said to have lasted 20 seconds. A 13cm-long broken blade was found at the scene."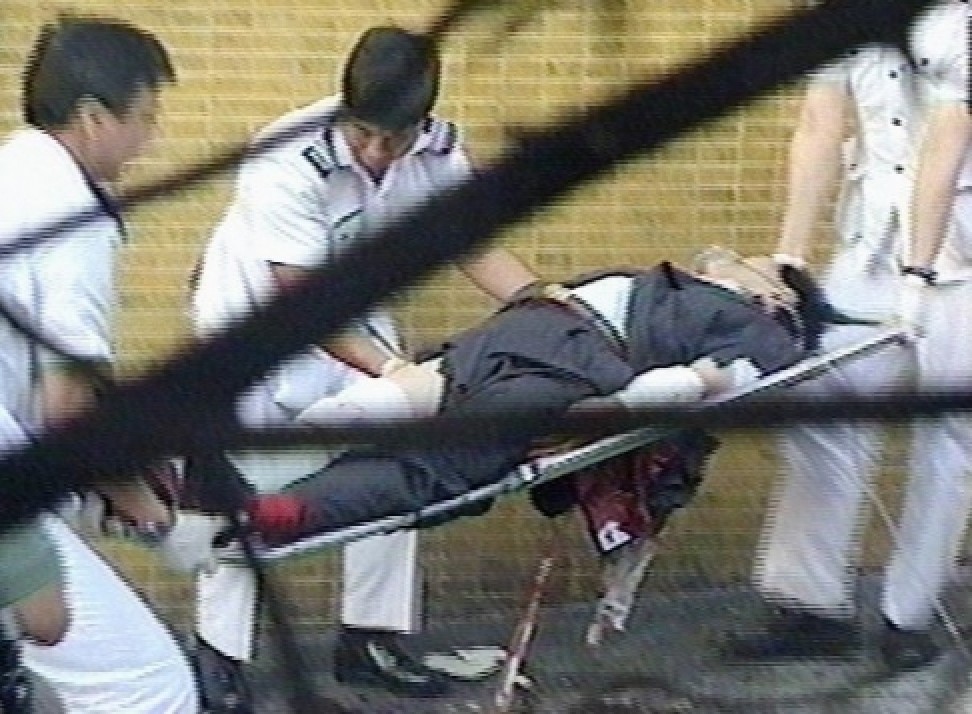 On August 27, the Post reported that "Cheng told RTHK: 'It's obvious that from now on, because of all the publicity over my attack, any commentators or programme producers who receive a phone call saying 'look at Albert Cheng, you don't want to be like Albert Cheng, you might not be so lucky' what will they think in the first instance?
"I am against violence … Hong Kong is supposed to be civilised. My attack is not just an attack on me personally, it is an attack on Hong Kong." He said blanket coverage of the incident would hurt Hong Kong's image.