When McDonald's asked Hongkongers to eat junk food once a day for a month to collect Snoopy toys, and fights broke out
In Hong Kong in 1998, a McDonald's promotion involved buying a meal every day for 28 days to collect 28 Snoopy figures
Police had to be called to outlets to prevent violence over queue jumping and one man was arrested for falsely offering the toys for sale
Brands cashing in on fads and fashions is nothing new, but things got out of hand when one well-known fast-food chain overstepped the mark.
"Health experts have attacked an advertising campaign encouraging children to eat a McDonald's meal every day for four weeks," reported the South China Morning Post on September 11, 1998. "The campaign, launched today, urges people to collect 28 plastic Snoopy figures by buying an 'extra value meal' each day until October 8.
"'Try to collect them all, because missing even one makes a very big difference,' says an advertisement placed by the fast-food chain. The promotion, expected to reap more than $12 million in doll sales alone, follows a spectacularly successful Winnie the Pooh campaign in June, which sold out in days instead of the designated five weeks."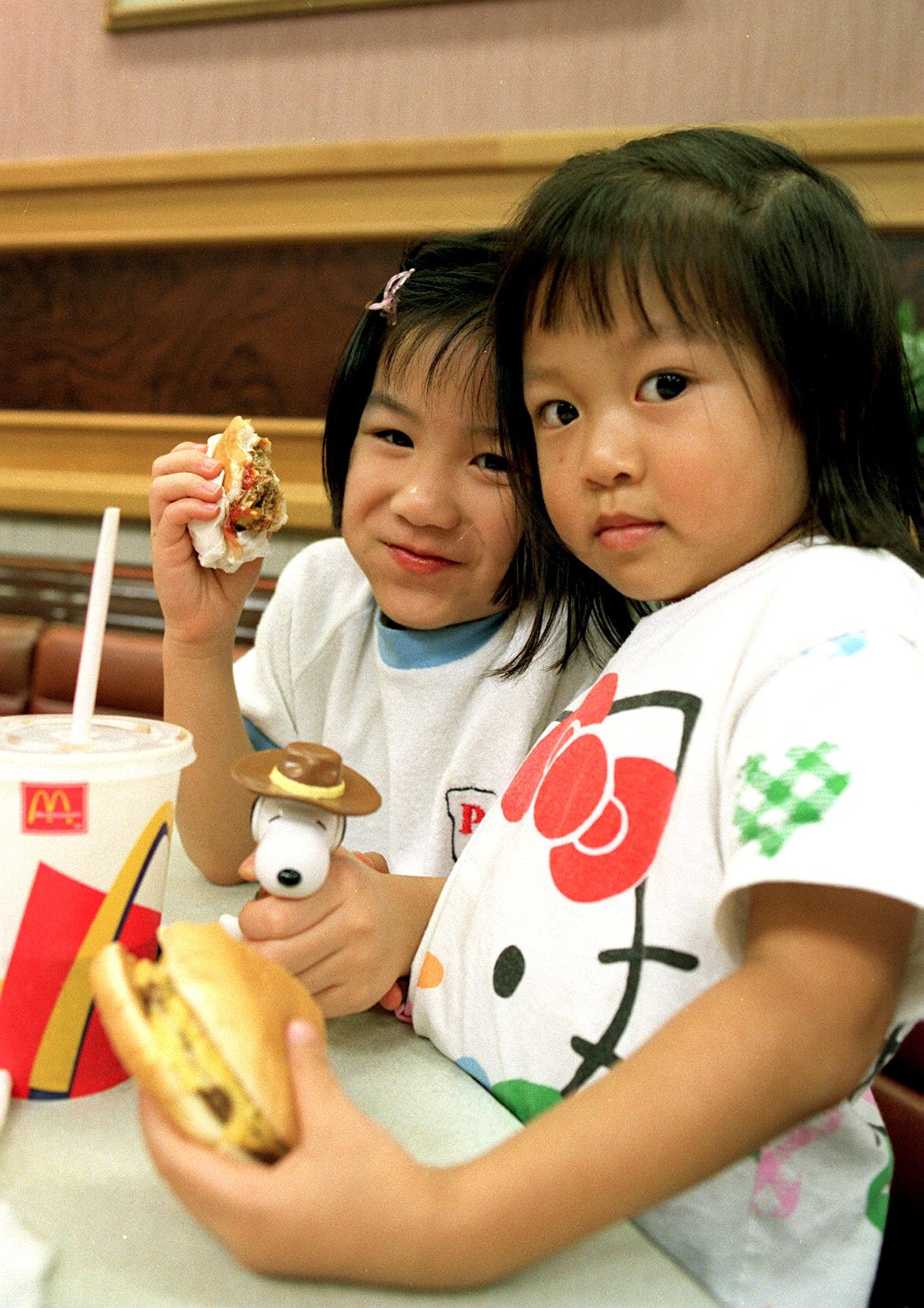 On October 1, the Post reported that "police reinforcements are being called in to guard McDonald's outlets today after the stampede for Snoopy toys triggered violence. One irate customer was arrested for punching a McDonald's manager in Tuen Mun in a row over queue jumping and police were called to a Tai Po store yesterday to settle another heated dispute. Queues are expected to lengthen today with the release of China Snoopy for National Day."
"A 28-year-old man has been arrested for allegedly launching a bogus charity appeal offering full sets of McDonald's Snoopy models for $700," reported the Post on October 17. "He had returned more than $220,000 to donors who responded to his company's newspaper advertisements, police said yesterday.
"Police said the arrest came after the man failed to show officers the Snoopy models for which people were invited to make donations of $700. The Wan Chai police probe was launched after the Save the Children Fund issued a statement on October 7 saying it had no connection to the group despite their similar names in Chinese."