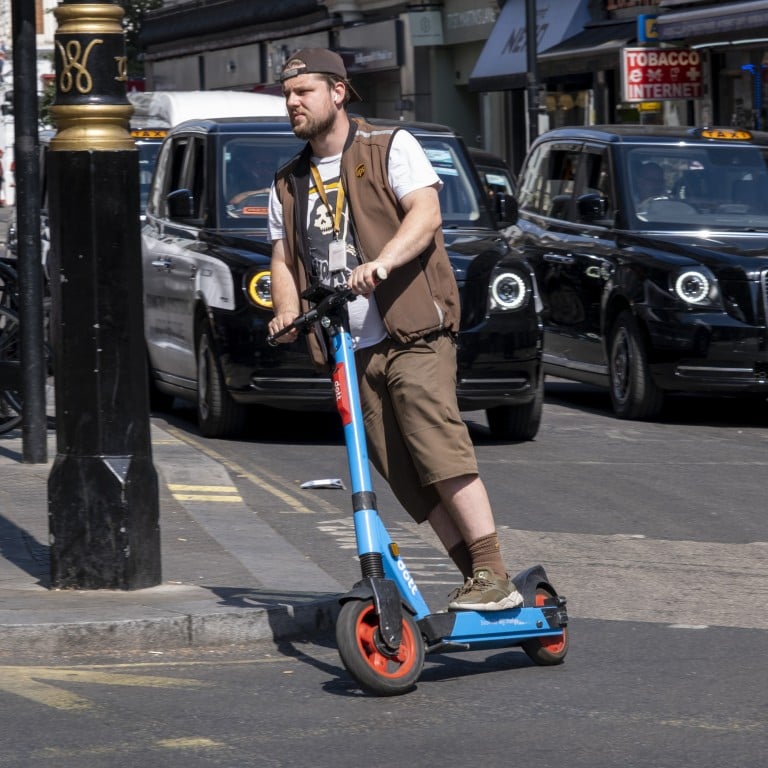 Hong Kong isn't ready for e-scooters and other micro-mobility devices. Just look at the drivers
E-scooters could be perfect in deafening, choking Hong Kong but with top speeds of up to 42km/h and little rider protection, these devices are perilous
E-scooter riders are more likely to be injured in collisions than motorcyclists, cyclists, drivers and walkers, according to a study published in Finland
How long can Hong Kong remain in quarantine? How long can it push back against the horror? How long can it maintain its cordon sanitaire against this disfiguring plague?
Hong Kong now stands defiant against the lethal menace of the foldable e-scooter. But with the appeal of "micro-mobility" exploding around the globe, the fear is that Hong Kong, rarely slow off the mark when it comes to making money, will cave in to demands from its bone-idle millions for the electric pest.
A Californian market-research company's recent report suggests that the hundreds of millions of dollars China spent on charging stations around the country in 2020 will herald a swarm of these children's toys with engines.
The report adds that by 2030, the Asia-Pacific region's e-scooter market (including the moped-style motorcycle) will be the world's largest, worth US$26.25 billion. Incidentally, today's hottest e-scooter playground, for standing and sitting variants combined, is India – and anything India can do China will naturally want to do bigger and better.
In deafening Hong Kong, with its deplorable air quality, a child-sized electric vehicle designed for sharing might seem attractive: cost-effective compared with taxis and private cars, non-polluting and unlikely to cause traffic chaos. But while hiring one is relatively cheap (unlocking and per-minute fees vary wildly), life-saving operations and hospital stays are not.
Featuring even less hardware than a bicycle and therefore less rider protection, these feeble flyweights are perilous. With their machines hitting an average top speed of 42km/h (26mph), e-scooter riders (who seem to be universally helmet allergic) are more likely to be injured in collisions than motorcyclists, cyclists, drivers and walkers, according to a study published in Finland in April.
Not that e-scooter riders are alone menaced by these fiddly monstrosities: pedestrians (people unafraid to use their legs over short distances) are particularly vulnerable, and not just on the roads. In London, for example, electric cowboys perhaps too chicken for the highways consider themselves privileged on the pavement, where the silence of their ludicrous contraptions is a hazard, not a benefit, especially to the blind.
Further, on three recent occasions in Los Angeles, in order to photograph certain landmarks this contributor was obliged to pick up and remove grimy, battered, toppled two-wheeled irritants. American riders, feeling no civic responsibility to preserve items they don't own, have found a new way to litter the streets.
More pertinently, Hong Kong isn't ready for this puerile gimmick. The abysmal standard of Hong Kong motorists, of whom, as a cyclist, your correspondent has had extensive and often combative experience, could help spare us yet. And anyway, death-by-swinging-car-door would be a tremendously dim-witted way to go.