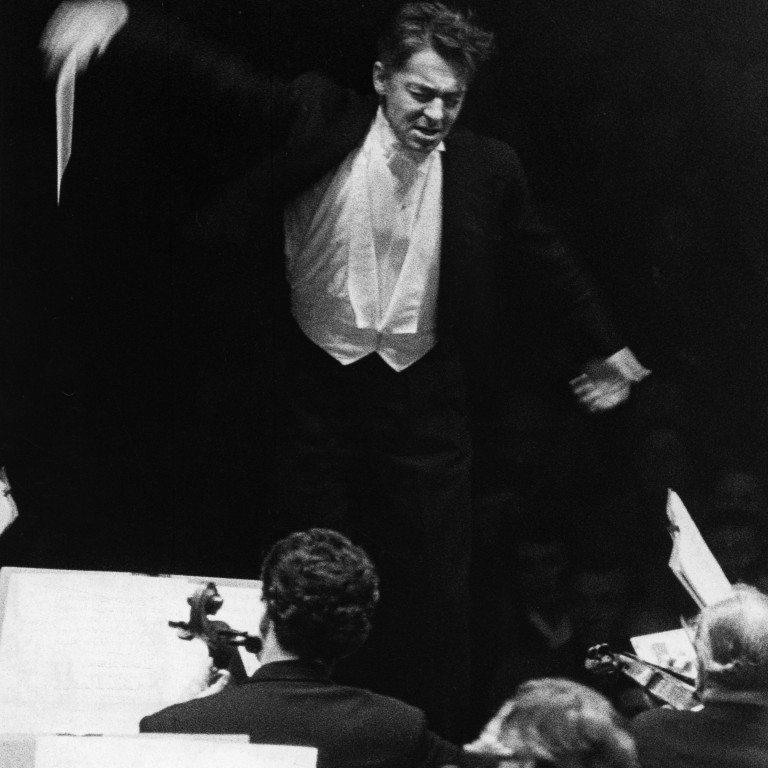 When the Vienna Philharmonic played in Hong Kong, under Herbert von Karajan's baton
The orchestra and conductor Herbert von Karajan performed in Hong Kong in October 1959 on a world tour, and the Post's music critic was almost lost for words
'Most of us are not sufficiently equipped to be 'critical' about the Vienna Philharmonic,' opined 'Eeyore', who wondered if the orchestra would ever return
"The world-famous Vienna Philharmonic Orchestra is giving one concert in Hongkong on Sunday, October 25, in the course of a 44-day world tour," reported the South China Morning Post on October 5, 1959.
"The Orchestra, under the direction of Herbert von Karajan, leaves Vienna on October 17 for New Delhi for its first engagement of the tour. It will come to Hongkong after performing in Bombay and Manila.
"The full […] Orchestra consists of 110 players, but it will be slightly scaled down for the Hongkong concert to suit the dimensions of the theatre."
On October 25, the Post reported that "one hundred and five playing members of the famous Vienna Philharmonic Orchestra […] arrived here yesterday in two chartered KLM aircraft […] The concert, sponsored by the Music Society, will take place at 9 p.m. today at Lee Theatre."
The next day, describing it as "an event of greatest importance in the musical life of Hongkong", the Post reported that "the Theatre was filled to capacity with a distinguished audience, headed by His Excellency the Officer Administering the Government, Mr Claude Burgess.
"The stage was specially transformed into a concert platform to accommodate the 95 musicians."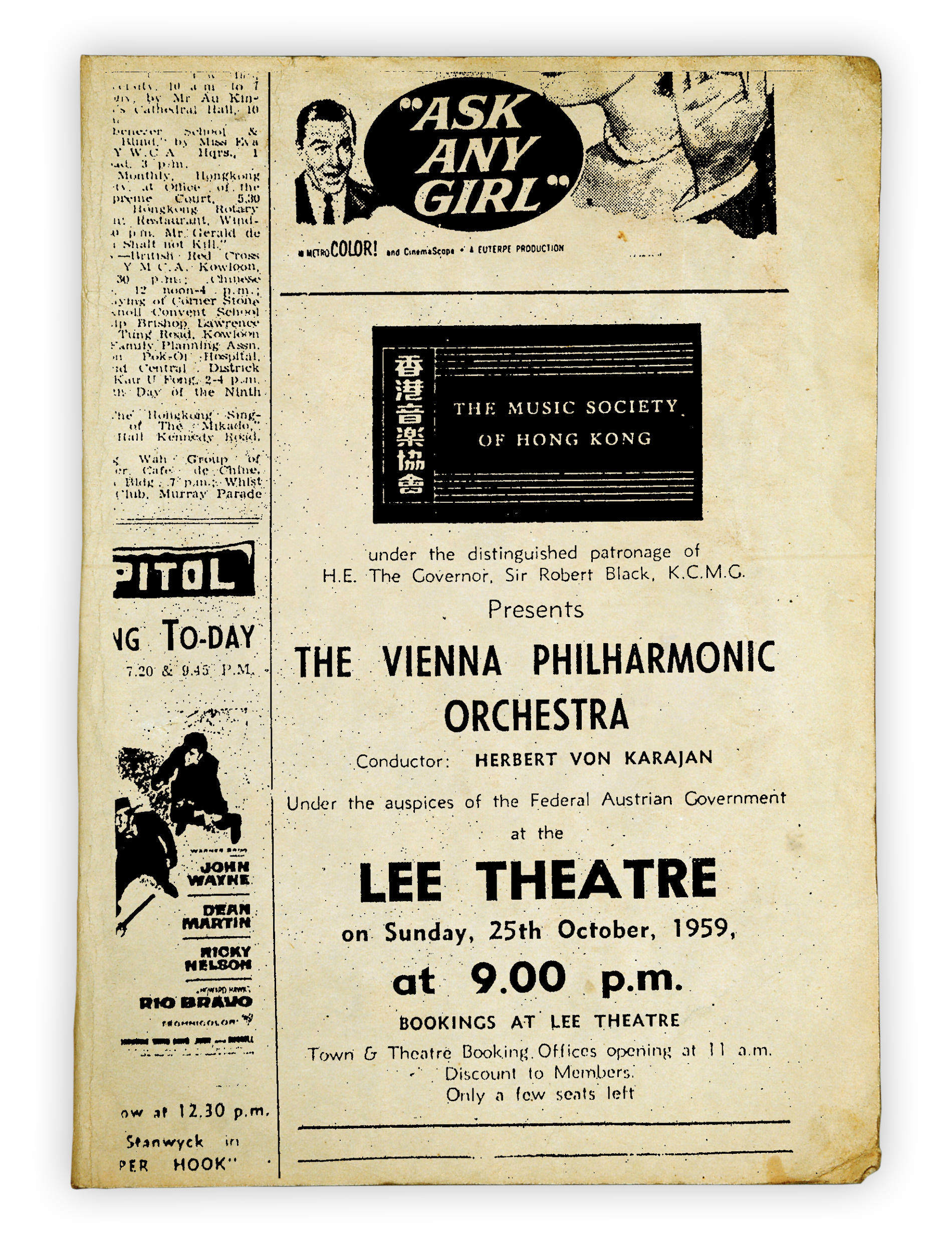 In the Post's review the next day, "Eyeore" wrote: "Most of us are not sufficiently equipped to be 'critical' about such an organisation as the Vienna Philharmonic Orchestra at this stage of its growth and attainments, and it would be somewhat presumptuous to do so.
"I don't know when, if ever, we shall again have these privileges made available to us."