Fashion
Get more with myNEWS
A personalised news feed of stories that matter to you
Learn more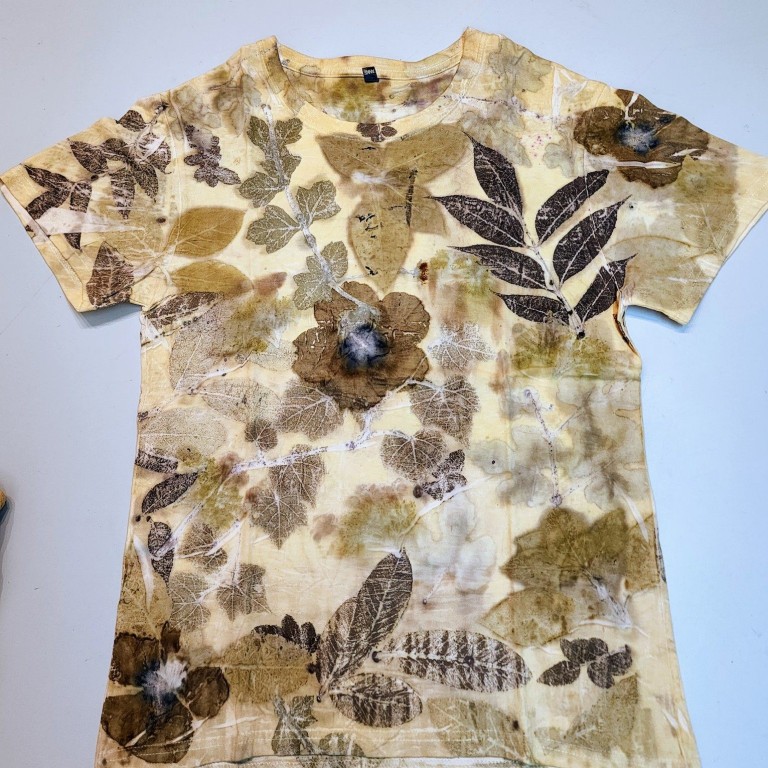 Indonesian fashion designer's sustainable ecoprinting with natural dyes – 'I love that element of surprise'
Looking to keep her creative juices flowing amid the pandemic, Hong Kong-based Ika Butoni turned to ecoprinting
Her ecoprints will be available at the AWA Foundation Charity Bazaar on November 10 at PMQ in Central
Ika Butoni loves walking on the beach in Shek O, the tiny village on the southside of Hong Kong Island that she has called home for more than 30 years.
For the Indonesian fashion designer, it's a chance to get some fresh air and exercise – and to forage for fallen leaves and flowers to incorporate into her ecoprints, a form of natural dyeing in which colours are extracted from tannins – chemical compounds – in plant material and transferred onto fabric.
"The yellow hibiscus flowers make beautiful prints," says Butoni. "I usually head to the beach in the afternoon because the flowers drop around 4pm."
She also heads to the village bus stop to collect leaves that have been run over. "Leaves pressed onto the road have an interesting texture."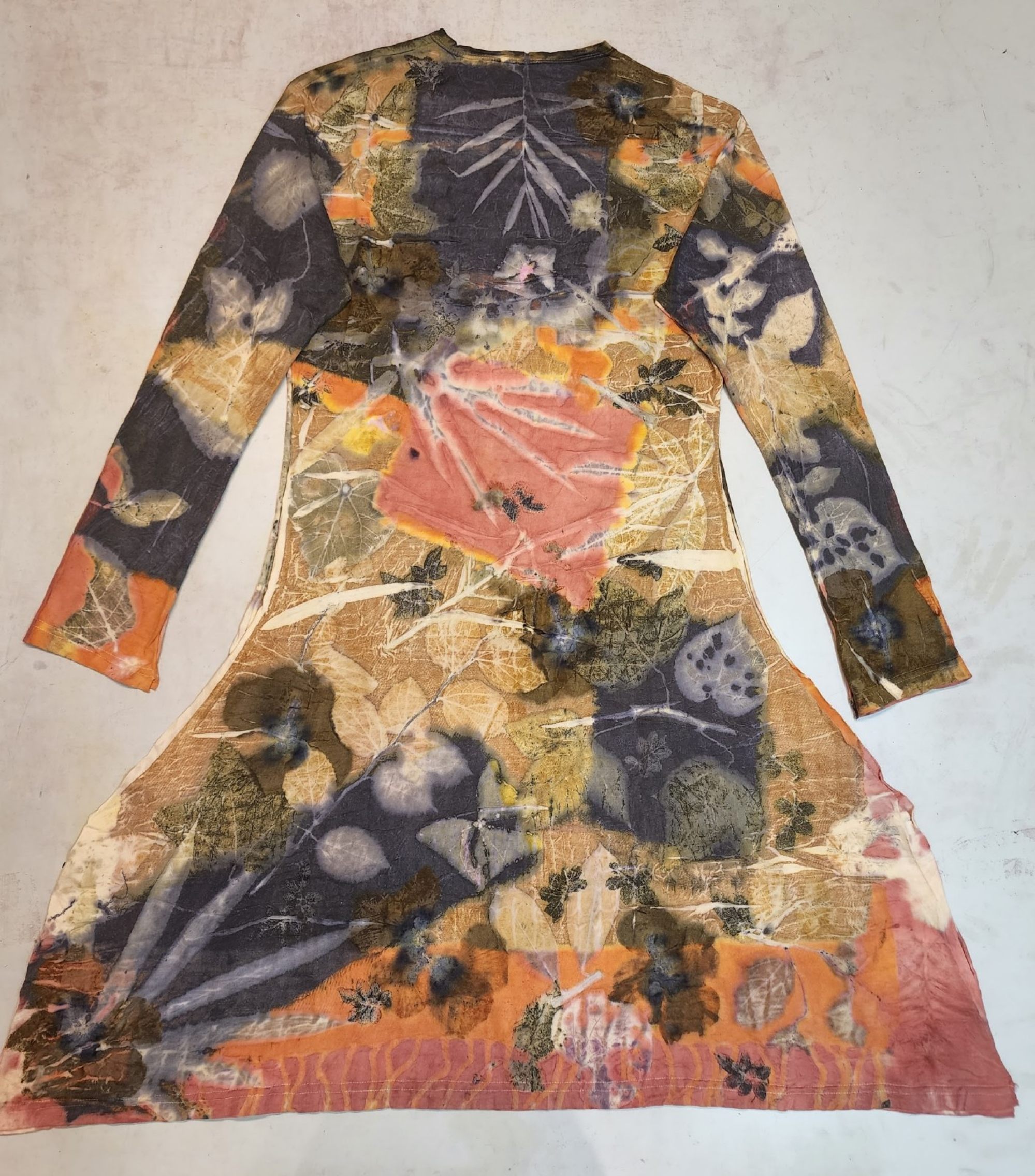 Butoni – a former Cathay Pacific flight attendant who swapped life in the skies for one in fashion – established her eponymous label in 1983.
Her multifaceted and multidimensional creations, sold in more than 40 countries, are the epitome of wearable art, her creative genius best seen in 2013's Afrique and 2011's Butterfly Mother, a collection inspired by the Miao people, an ethnic group from south China.
In her 2015 collections Autumn Song and Ode to Autumn, intricate laser-cut technology and piping was showcased, the craftsmanship proving a deterrent to potential copycats.
"Some designers might use just two or three fabrics but I often use 10 to 12 so it's too difficult for the factories in China to copy," she says.
But like many, Butoni's business was disrupted by the pandemic: supply chains were affected, manufacturing in China slowed and wholesalers stopped coming to exhibitions. Desperate to keep her creative juices flowing, Butoni literally looked to her backyard for inspiration.
"I had to keep on creating, to continue with my artistic work," she says. "Even now, selling is not as important as channelling my creativity." Ecoprinting filled that void.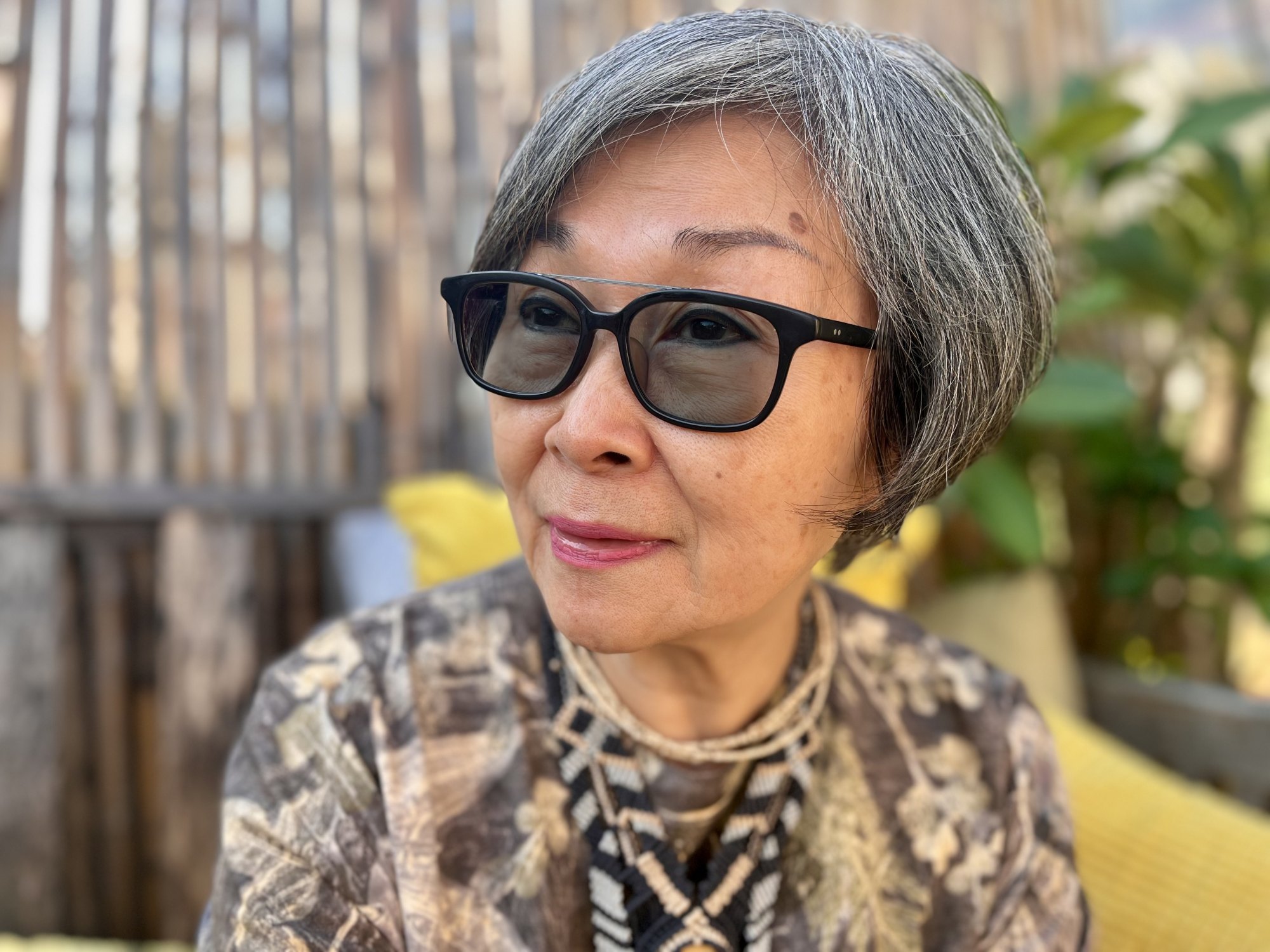 The process is also cathartic – and never predictable.
"After being in the office for most of the day, I look forward to foraging for leaves and flowers – it's very therapeutic," she says. "And it makes me happy because with eco-printing, the print is never the same. You're never sure how it will turn out or how intense a colour will be. I love that element of surprise."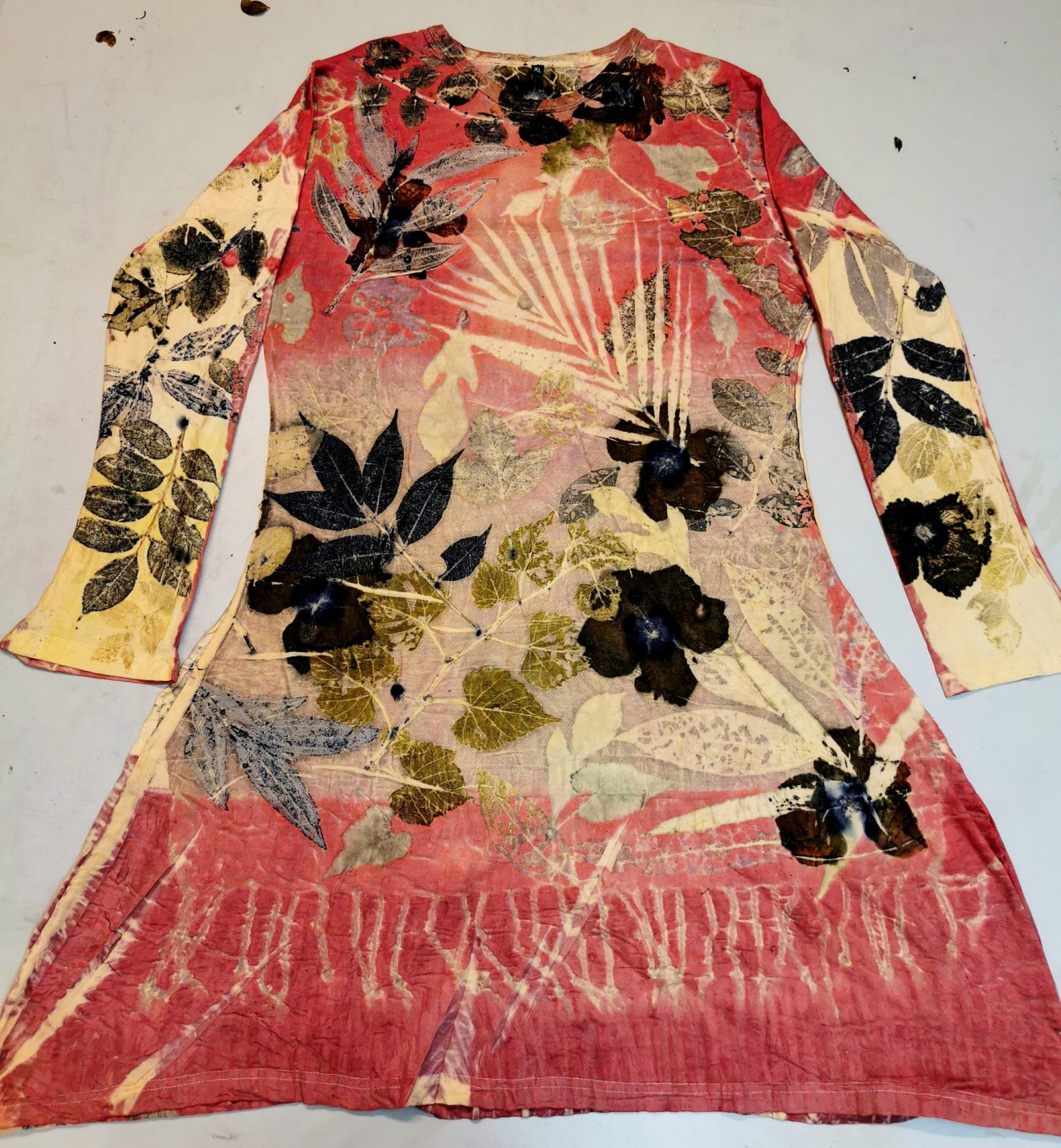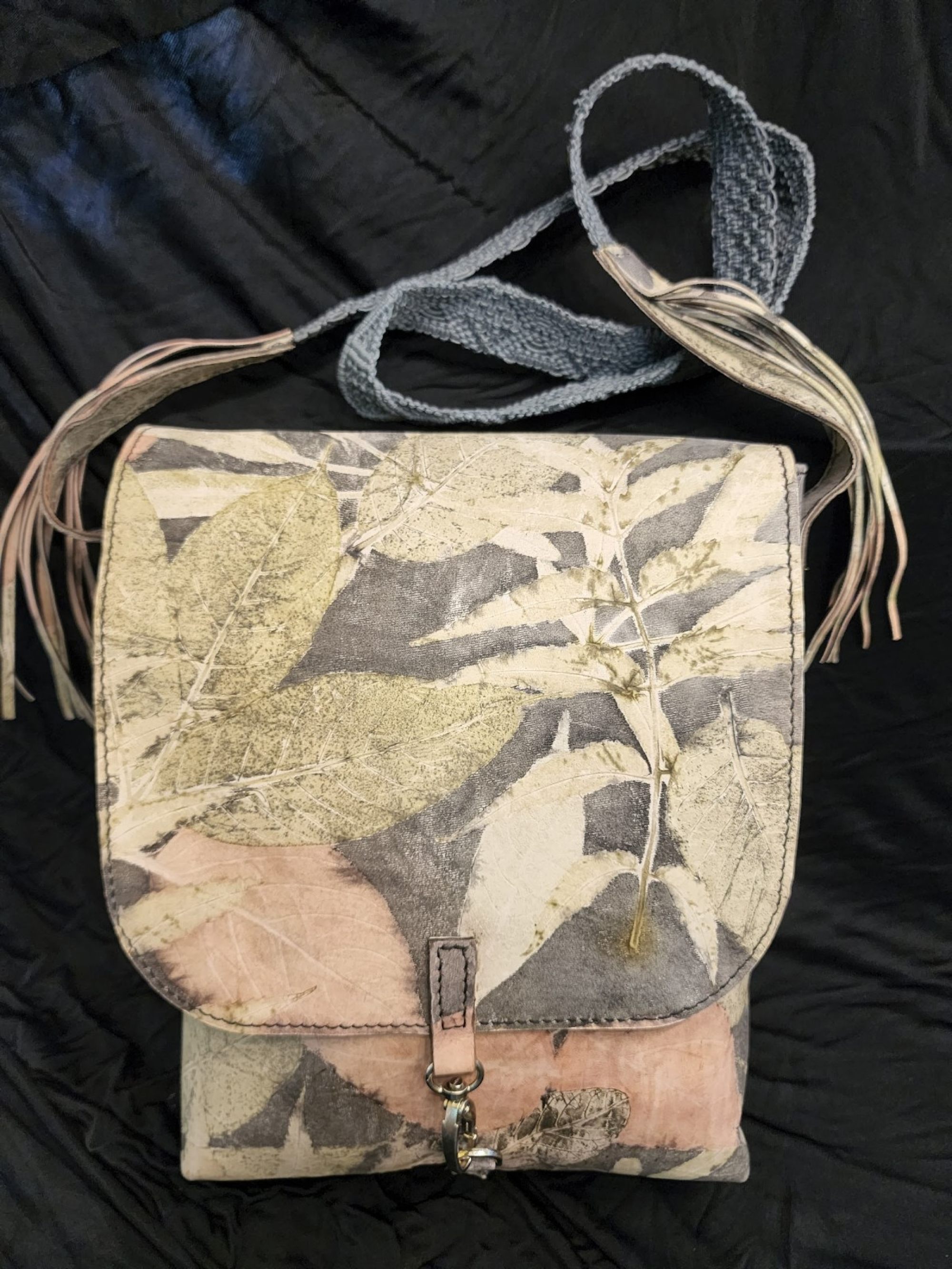 It's not surprising botanical dyeing is growing in popularity: it allows people to reconnect with nature and it's sustainable. The industry needs it.
Fashion is a major polluter, accounting for up to 10 per cent of global carbon dioxide output and a fifth of the 300 million tonnes of plastic produced globally each year, according to a 2018 report by the United Nations.
The fashion sector also consumes 93 billion cubic metres of water annually – enough to meet the needs of 5 million people – while textile dyeing is the world's second-largest polluter of water.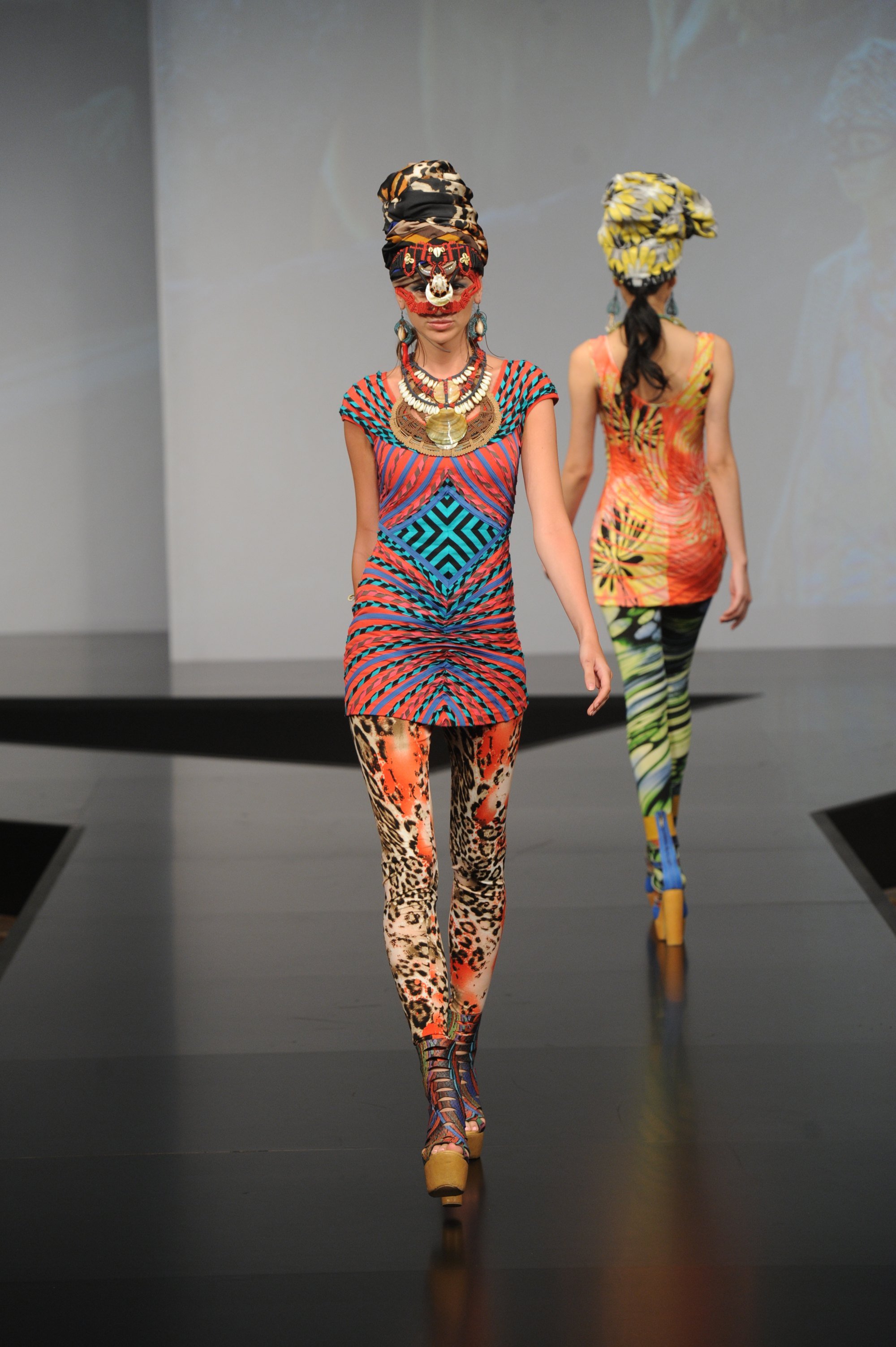 And consumers' appetite for fast fashion – affordable, mass-produced clothing – is compounding the problem.
"People are too much into material things. We need to slow down and reconnect with nature," says Butoni, adding that her love for nature was shaped by a childhood spent on the island of Bali.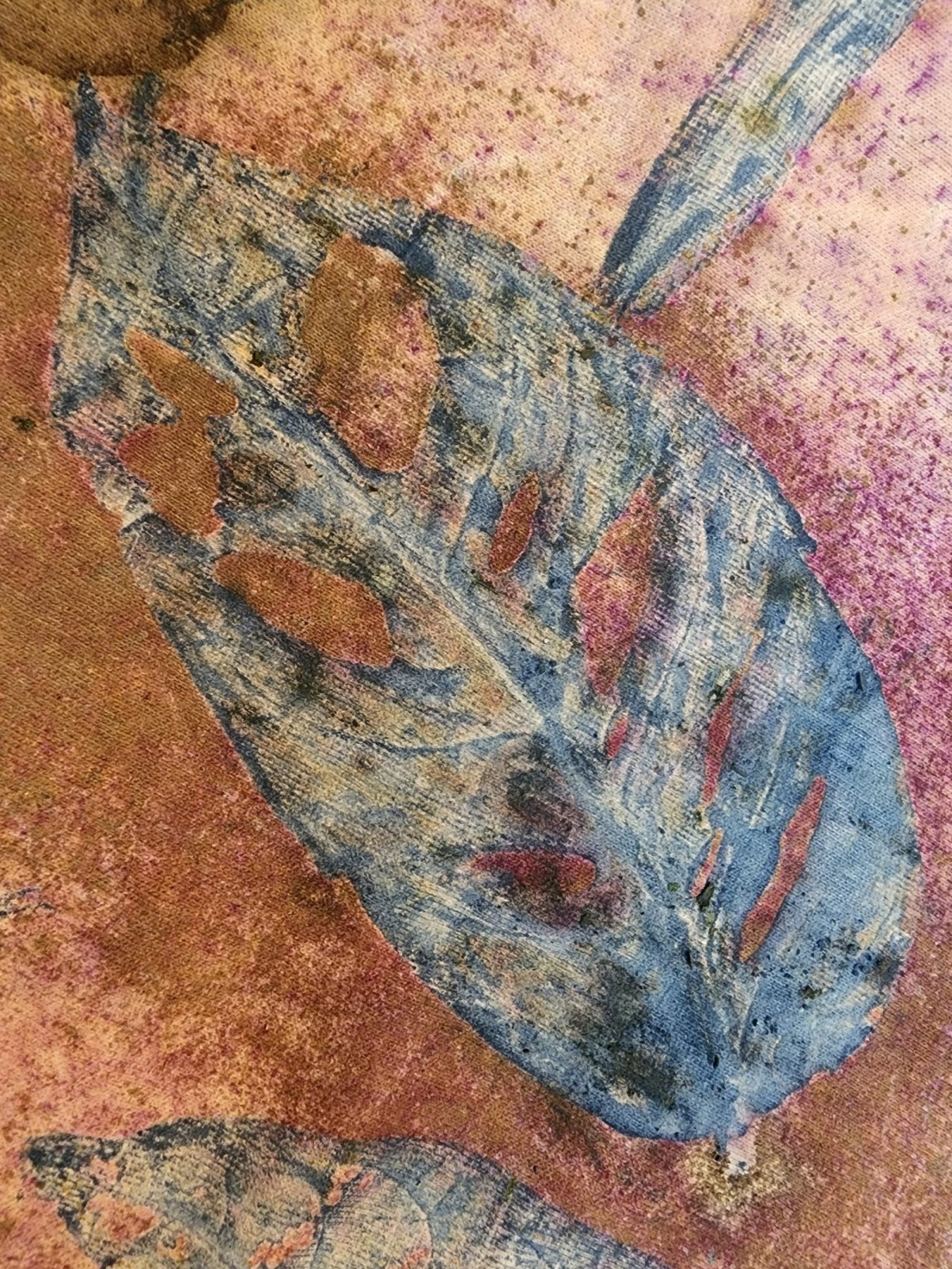 While the foliage is local, many of her dyes are imported from Indonesia, including that from the root of the noni fruit.
"Noni fruit is well known in Indonesia for its medicinal and dyeing properties. The roots are a very soft yellow and I have it sent to me in powder form.
"To get this mauve reddish colour," she says, pointing to the T-shirt she's wearing, "I mix it with secang." Secang, or Biancaea sappan, is a species of flowering tree that's native to tropical Asia. It also produces a reddish dye called brazilin.
Butoni's ecoprints will be available at the AWA Foundation Charity Bazaar on November 10 at PMQ, 35 Aberdeen Street, Central.