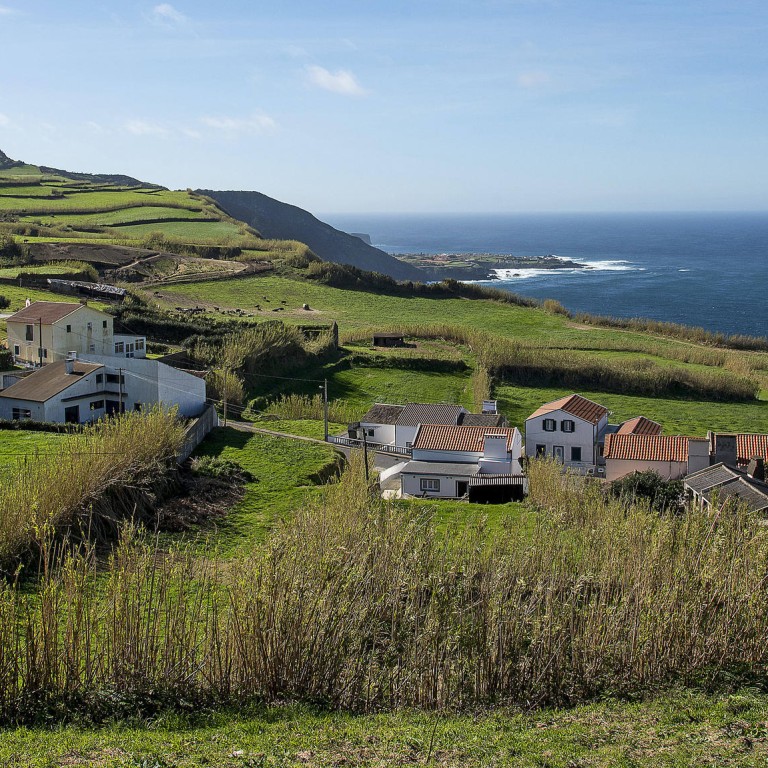 The Azores, a tantalisingly remote outpost of Portuguese hospitality
The mid-Atlantic islands offer a remote taste of Portuguese hospitality, writes Tim Pile
Travel writers are supposed to prepare for trips with meticulous attention to detail. Interviews should be arranged in advance and maps pored over. The local lingo, politics and history require either a brush up or a spell of intensive cramming. Well, that's the theory, anyway.
I know next to nothing about the Azores and have decided to keep it that way until I arrive. I'm aware that the islands belong to Portugal and are situated in the mid-Atlantic, a long way from anywhere - except Madeira, which is also a long way from anywhere.
WATCH: 10 reasons to visit the Azores
I imagine I'll encounter soothing Portuguese architecture, audacious churches and lots of fresh seafood. The locals are sure to be easy-going and fond of the good life but with an independent streak that marks them as distinct from the mainlanders. Perhaps it'll be like a long weekend in Macau.
The Azores have begun appearing on lists. You know the type: "20 Places to Visit in 2016" or "50 Destinations to See Before You Die". The archipelago has even been compared to Hawaii. High praise indeed.
It's a 2½ hour flight from Lisbon to Ponta Delgada, the compact capital of Sao Miguel, which is the largest in a group of nine scattered islands. Budget airlines have added the city to their ever-expanding route networks and, for now, passengers tend to be hikers, botanists and birdwatchers rather than stag-party revellers.
On arrival, I ask the airport shuttle bus driver for directions to Lena's house. He knows it and offers to drop me at the doorstep. Full marks for first impressions.
I found the homestay online and chose it over grander establishments that are likely to be empty during the low season. Besides, how often do you get to stay in an Azorean household? It's centrally located, spotlessly clean and Lena is full of useful tips.
"Don't go exploring until you've checked the webcams," she urges. "It can be raining in Ponta Delgada and sunny just down the road."
Describing Azorean weather as changeable is something of an understatement. Clouds sprint overhead like special effects in an arty documentary. As the old saying goes: "If you don't like the weather, wait a few minutes."
The islands rarely experience climatic extremes, however. Summer struggles to get a foothold and plentiful rain results in the kind of emerald scenery you see in butter commercials.
The skies appear brighter above Ponta da Ferraria, according to a grainy webcam image that updates every 30 seconds on my smartphone. I head north in my hire car and 45 minutes later find the sun waiting for me and the ocean heated by a geothermal spring, which makes for an unusual swim. More unusual still is the story of Sabrina Island, which formed off Ponta da Ferraria in 1811, after an underwater volcanic eruption.
The British were first on the scene, hoisting the Union flag and claiming the newborn landmass for king and country. A diplomatic row ensued - and was conveniently resolved when the island subsided and disappeared back beneath the waves.
There's something pleasantly old-fashioned about rural Sao Miguel. Tractors outnumber cars and pedestrians outnumber tractors. A group of schoolboys are building a go-kart by the side of a lonely road while their younger siblings fill balloons with water outside a village store - which reminds me that I need to hurry back to Ponta Delgada, to prepare for battle.
The Batalha da Água is an annual Azorean excuse to drench as many people as possible. No one is safe from a soaking; not even those of us with cameras. Kids shriek as they hurl water-filled balloons and plastic bags while grown men in wetsuits and crash helmets get a little over-competitive. As soon as we're all wet through, dark clouds roll in, a biting wind picks up and everyone wonders why the festival isn't commemorated in July.
In contrast to its rustic provinces, Ponta Delgada is as modern as mainland Portugal. In the sleek Parque Atlantico mall, shivering combatants dry off as they browse through Zara and the Body Shop before refuelling at KFC and Pizza Hut.
When I asked her how to avoid the capital's tourist restaurants, Lena furrowed her brow and said she didn't know of any. Unless a cruise ship has docked, the chairs and tables of eateries that spill onto picturesque plazas are occupied by local people paying local prices.
The Azores boasts a disproportionate number of daily newspapers, all of which have very little to report. Today's lead story in the tells of a flower show in Furnas that features 240 varieties of camellia. I drive to the superheated village, pausing en route at the volcanic calderas to see whether any tourists fall into the scalding, bubbling thermal pools. Then, after overdosing on the flowering shrub of the moment, I press on to the isolated town of Nordeste.
The municipality is the least populated on the island and seems to be perched on the very edge of Europe - which it is. Roads snake through jaw-dropping, ear-popping mountain landscapes. Clouds rumble, waterfalls tumble and the tangy, unpolluted air is enough to make a Hongkonger weep.
Farmers who have chosen to make a living amid the tilting terrain are compensated with sweeping Atlantic views almost too panoramic to photograph. This is dairy country, with much of the produce transported the 1,500km to the mainland. Some inhabitants are in no hurry to follow suit, however. A waiter in Nordeste tells me that he has only left Sao Miguel once.
"I went to Lisbon for a school karate tournament," he says. "Too many people rushing about - I couldn't wait to come home."
I watch the sun melt into the frothing Atlantic over a beer and a deliciously creamy cod casserole, then head to the airport. At check-in, I'm reminded of how close-knit the community is. On explaining that I've forgotten to hand in my room key, a customs officer makes a phone call and says that Lena will come and collect it later.
Unless the chief executive is pulling some strings, I can't imagine that happening at Chek Lap Kok.
Emirates flies from Hong Kong to Lisbon with a change of aircraft in Dubai. Ryanair flies from both the Portuguese capital and London to Ponta Delgada, in the Azores.