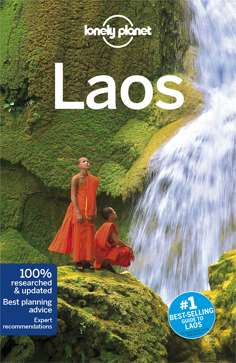 Capital development When Laos opened up to independent travellers, in the late 1980s, practical information about the country was scarce. Lonely Planet's South-East Asia on a Shoestring gave it just two pages in a closing five-page chapter called "The Other South-East Asia", which also briefly covered Vietnam and Kampuchea (as Cambodia was then known). Two passport pages were needed for the stamps required to enter and then register to remain in Laos for two weeks. Officially, travellers were required to stray no further than 15km from the capital, Vientiane, after getting there by boat and bus from Nong Khai, just across the Mekong river, in northeastern Thailand.
Winter in Laos - chilled vibes with a bit of adventure
Many backpackers, however, headed up country to the old royal capital, Luang Prabang. The journey involved several days of uncomfortable bus, boat and truck travel – if the bridges held out, the mountainsides didn't slip, and the Hmong rebels remained hidden – but that was the only way to get there. The best place to stay, if you could get a room, was the Phousi Hotel – built by the French military in 1914 and converted into a hotel in 1961. It cost US$10 a night, if I remember rightly. Already quite run down by this time, the old place finally closed in 2014, inadvertently leaving behind its single page website (www.phousihotel.laopdr.com) as a sad souvenir. This month the prop­erty reopens as the first Azerai hotel – a new brand launched by Aman Resorts founder Adrian Zecha (next stop Havana, is the rumour).
Lazy days in Laos: five authentic experiences in Luang Prabang
Described as "a contemporary interpretation of a simple and elegant dwelling for today's urbane travellers", the 53-room hotel is in the soft-opening phase and will be taking online reservations from next month at azerai.com/luang-prabang. Opening rates start from US$250 per night.
Plenty of other luxury boutique hotels have opened in Luang Prabang in recent years, and many can be found in Lonely Planet's current Laos guide, now in its eighth edition and containing a more generous 344 pages. Getting there is also much easier. Various airlines fly in from Bangkok, Singapore and Kuala Lumpur, although the HK Express service expected to begin last year sadly failed to get under way.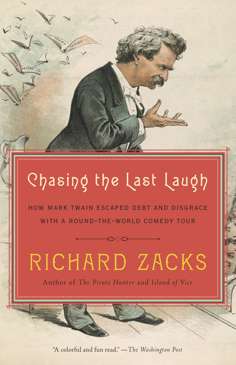 Travel by Twain American writer Mark Twain was almost 60 and deep in debt when he embarked on a world tour in 1895. His intention was to repay his creditors by entertaining English-speaking audiences across the British empire, and his speaking engagements took him from North America, across the Pacific Ocean to Australasia, then to Sri Lanka, India, Mauritius and South Africa. Twain was able to clear some of his debts after the successful, year-long, 71-city tour, but the book he wrote afterwards, Following the Equator (1897), was even more lucrative.
Mark Twain's guides to world travel
A book about Twain's tour, titled Chasing the Last Laugh: How Mark Twain Escaped Debt and Disgrace with a Round-The-World Comedy Tour, by Richard Zacks, is this month released in paperback for the first time, and can be found at Amazon.com. While there, you can also download a free Kindle edition of Following the Equator to read while you wait for your book to arrive.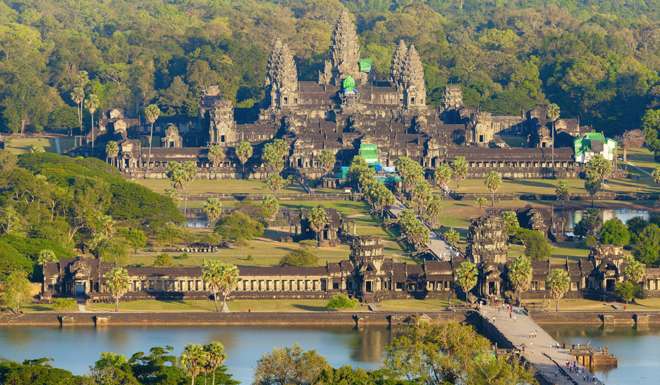 Angkor admission "Will tourists pay nearly double to enter Angkor Wat?" asked a BBC News website headline recently, as if thousands might re-examine their bucket lists after the price of an Angkor day pass went up by US$12 from US$25 to US$37 on February 1. Three- and seven-day passes increased by less, to US$62 and US$72 respectively, and were the first price rises for about 25 years.
Angkor Wat, the good, the bad and the ugly
They coincided with the launch of a new official website (www.angkor.com.kh) that provides plenty of useful information but still won't let you buy tickets online.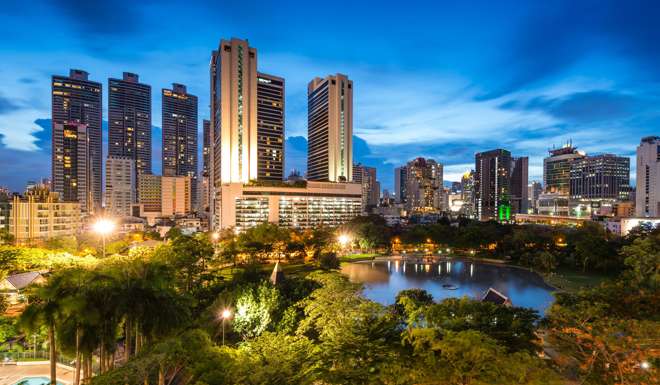 Deal of the week Four of Bangkok's newest hotels are offered with Swire Travel's two-night New Hotel Collection package. They include the Novotel Bangkok Sukhumvit 20 (from HK$2,090 until March 31), the Grande Centre Point Sukhumvit 55 (from HK$2,170 until June 30), Compass Skyview Hotel (from HK$2,320 until March 31), and the Bangkok Marriott Marquis Queen's Park (pictured - from HK$2,350 until June 30).
Bangkok - the good, bad and ugly sides to the Thai capital for visitors
These prices are quoted per person, twin share, and include flights with Cathay Pacific and daily breakfast. For more information and reservations, go to www.swiretravel.com.