I'm changing trains on a busy Sunday afternoon at Zürich Hauptbahnhof, and it seems as though every other passenger is toting skis and rucksack, some clumping round in ski boots, others with their boots dangling off their pack. But no one is getting poked in the eye with skis and everyone finds space to store their gear without blocking the aisles.
I'm one of their number, returning from a trip to some of the lesser-known ski resorts of the magnificent Graubünden region, in the far southeast of Switzerland. As a bit of a train geek and a lot of a ski geek, I wanted to see how feasible it was to do a "road trip" by train around Switzerland, which has some of the most efficient and scenic rail routes in the world along with infrastructure designed for skiers, even having stations on the slopes – ski off/ski on, as it were ...
My first stop is Disentis. I've travelled from Geneva, first on an impressive high-speed, double-decker Inter-City train, and then, as we hit the mountains, aboard the bright red, metre-gauge Rhaetian Rail (RhB) service, which operates in terrain better suited to goats and mountain bikes than locomotives. The immaculately kept interiors of Rhaetian trains are warm, functional and offer wide, comfortable seats and large windows through which to view the spectacular scenery.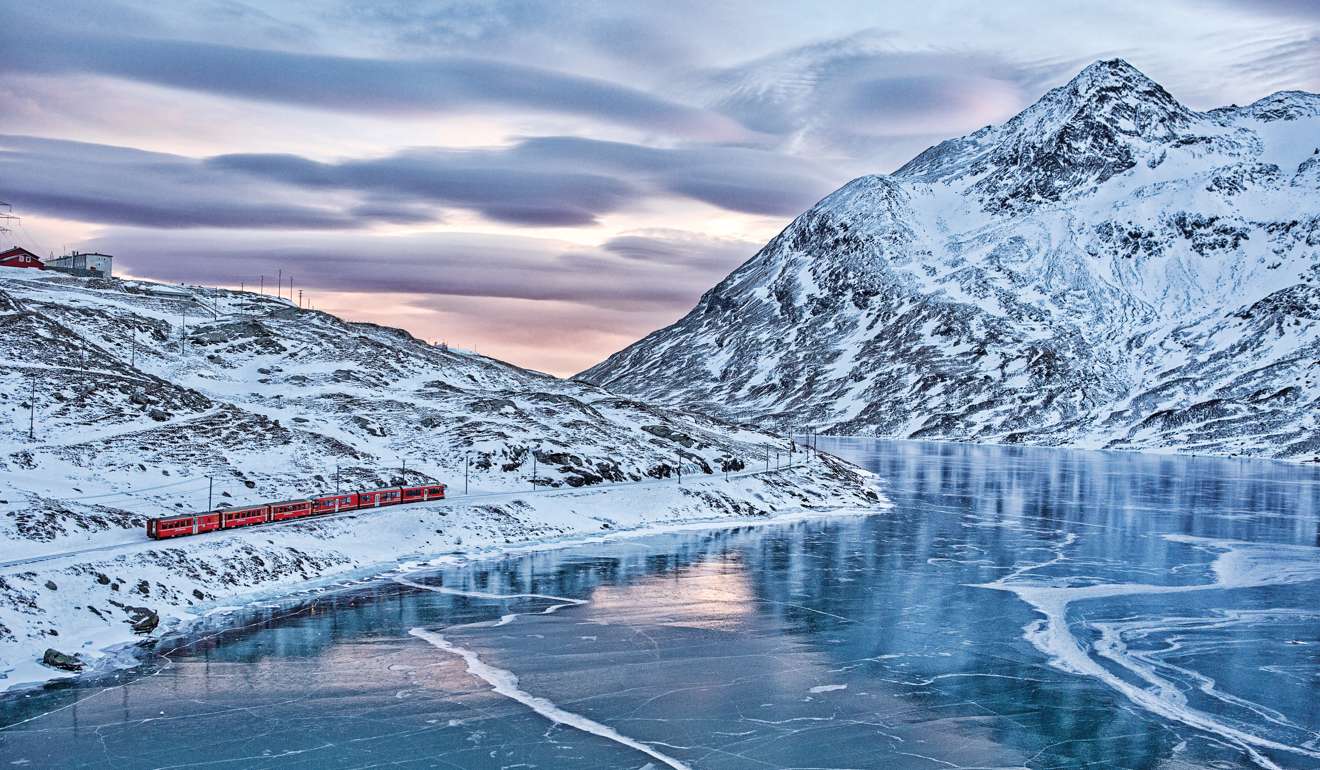 Disentis is a small (ten lifts) resort that caters for families, with quiet, open pistes, and for freeriders, with quiet, open back­country, all set beneath craggy 3,000-metre peaks. The town is traditionally Swiss – neat, well-kept, relatively quiet even at the height of the ski season – so much so that my loquacious guide, Adi Schürmann, tells me, "The area is known as 'the jungle' because we're a bit off the beaten track."
Schürmann and I spend an entire Tuesday in late January skiing off-piste in solitude down the Val Gronda, Val Acletta and Val Segnas, three lovely valleys that snake from open alpine landscapes, through shrubs and forests, to the main cable car station, back in town. Each descent is an impressive, muscle-burning 1,600 vertical metres.
Freeriding: everything you need to know about this winter's coolest sport
The next morning, I board the Rhaetian train again, for the spectacular 2½-hour journey to Arosa. I spend the trip with my nose against the window, and it's especially squashed on the 1,100-metre climb from the regional capital of Chur, the line clinging to vertiginous mountain slopes, wending beneath frozen waterfalls and towering crags, weaving through snow-bound forests and picturesque villages and teetering across improbably high and narrow bridges.
I arrive to find Arosa in the middle of Gay Ski Week, one of the biggest gay winter festivals in Europe, so the atmosphere is rather more colourful and lively than it was in Disentis. The après-ski party at my slopeside hotel, the Vetter, is graced by vibrantly dressed drag queens doing their best to get everyone – gay or straight, male or female, skier or non-skier – involved in the fun.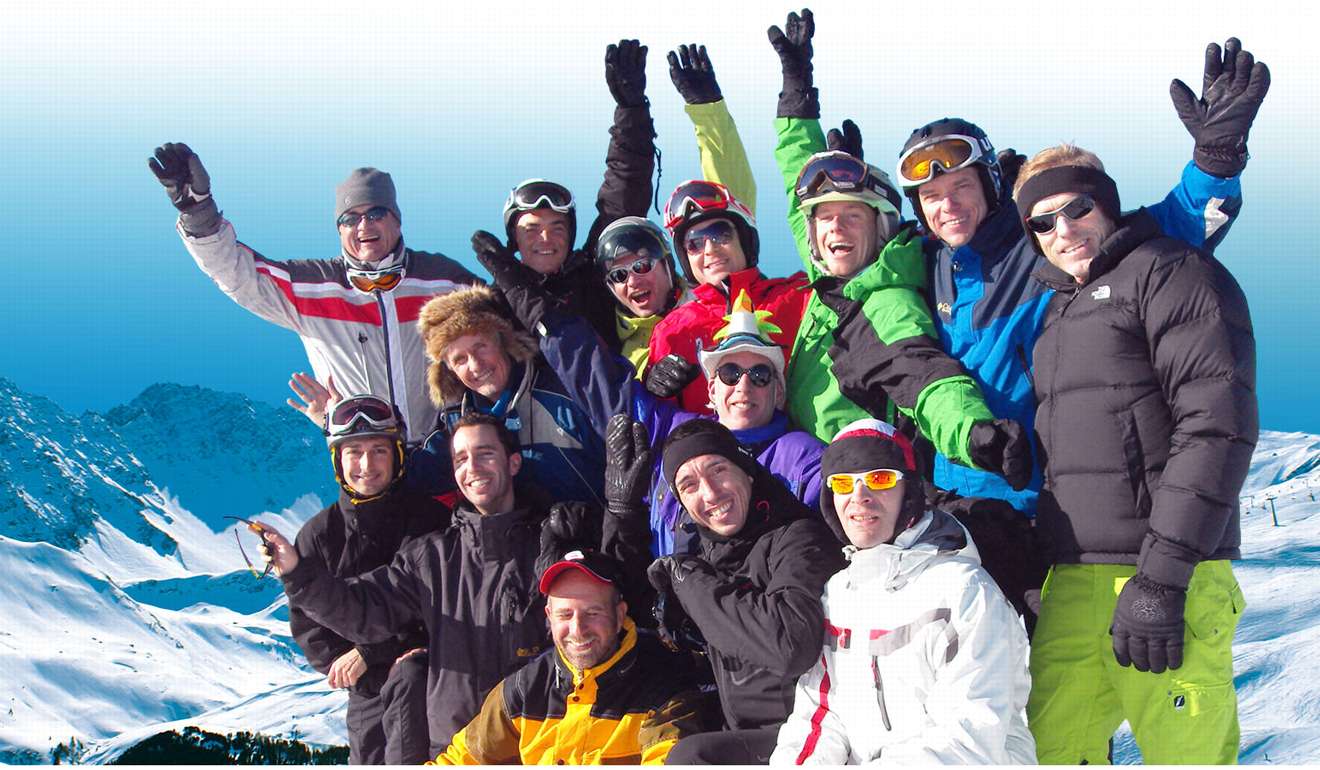 Despite (or perhaps because of) the festivities, the slopes are uncrowded in the daytime and, following the freeriding in Disentis, I decide to have a more relaxing time here, exploring the pistes.
Arosa was recently linked to the resort of Lenzerheide, a cable car traversing the yawning void from the 2,511-metre peak of Hörnli to 2,546-metre Urdenfürggli. Arosa's modest 70km or so of pistes were not quite enough to keep avid skiers satisfied for a full week (although there's plenty of fine freeride terrain, too), but the link to Lenzerheide's 155km of pistes means there's now more than enough skiing to satisfy allcomers. I make the most of the arrangement by skiing Arosa's sunny south-facing slopes in the morning then pop over to Lenzerheide at around lunchtime, when its north- and south-facing slopes are catching the rays.
From electric fat biking to ice climbing: seven alternative winter sports
Some of its pistes run right through Lenzerheide, revealing a mix of broad, stocky, stone chalets and modern apartment blocks that stand in contrast to the timber mountain restaurants and shepherds' huts that dot the mountainsides above.
Alas, the surreal mix of regular skiers, drag queens and peacock-feathered gay snowboarders can be enjoyed for only so long, and I set off for the final stop of my week-long tour.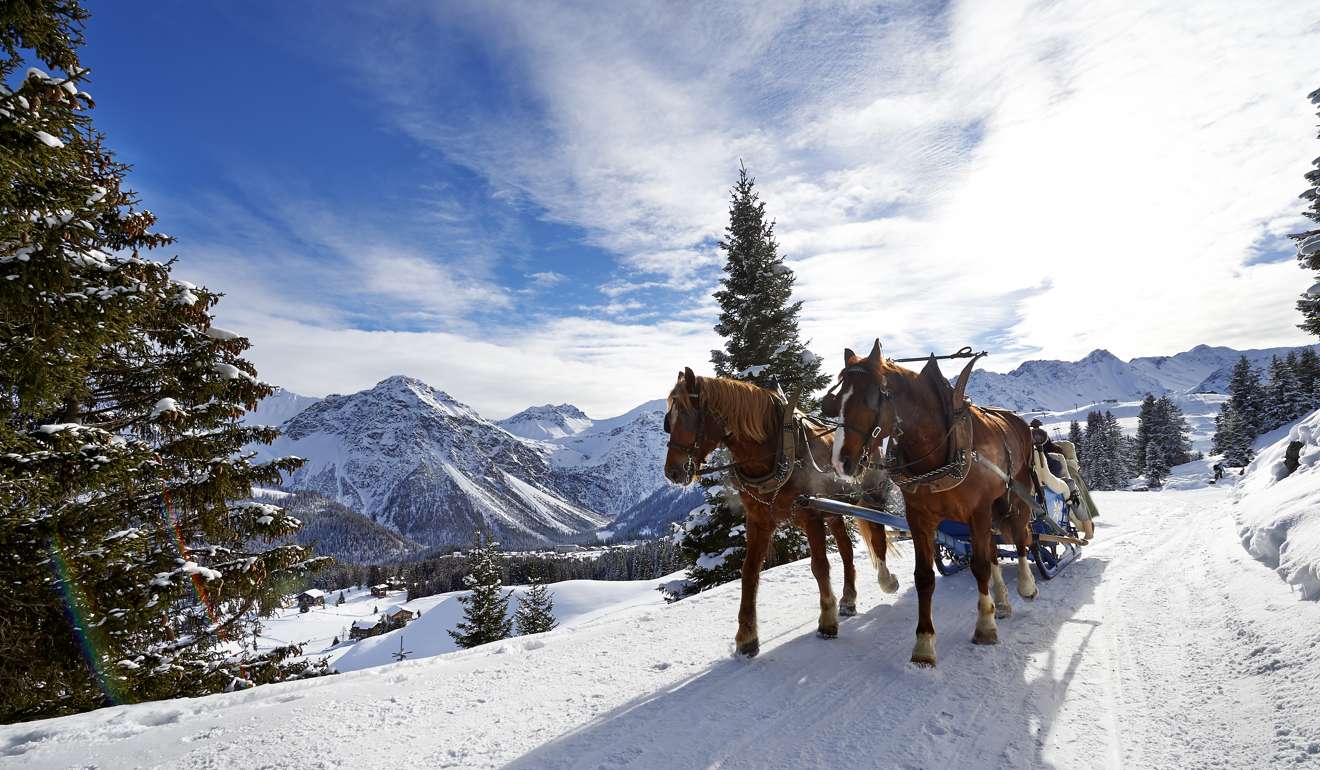 To get to the somewhat hidden resort of Scuol involves a meandering four-hour journey through more glorious mountain scenery and the Vereina Tunnel, which, at 19km, is the world's longest metre-gauge tunnel. Popping out on the far side, I feel like I've arrived in a different country; hamlets and villages here display Italianate architecture rather than the traditional chalet style, with large, thick stone and masonry walls, funnel-shaped windows and wall paintings called sgraffito. Place names – Ardez, Ftan, Sent, all municipalities that were merged to form Scuol at the beginning of 2015 – are of Romansh origin, since I am now in the Engadine region, heartland of Switzerland's fourth language (German, French and Italian being the others).
Top 7 heliski destinations in Asia, Europe that won't break the bank, and one that might
Ski guide Peder Rausch has lived all his 60-plus years here, and Romansh is his first language; he gives me a few lessons, translating pertinent words ("alpina" – small hill; "alpetta" – medium-sized hill; "alpuna" – large hill; "muntogna" – mountain; Romansh isn't as difficult as I'd feared) as well as telling tales of times past in this centuries-old little resort.
In pictures: an off-the-radar, back-country snow adventure in Japan
Scuol is the terminus of Rhaetian's Vereina line and it has an end-of-the-tracks feel about it – in a positive way; it's like I've stumbled into a private ski domain. Most of my fellow enthusiasts are locals and the atmosphere is friendly and garrulous on the slopes and in the slopeside bars and restaurants, perhaps a reflection of our proximity to Italy.
As Rausch and I swoosh down the Pista da Sömmi ("dream piste") on the last sunny afternoon of my journey, I reflect that it has, indeed, been something of a dream: wonderful skiing, great little trains (and always on time!) and snow-sprinkled scenery to die for.
---
Snow safety 101
The Lausanne, Switzerland-based International Snow Training Academy (ISTA) was set up in 2014 after a spate of avalanche deaths in the Alps and media accusations of irresponsibility among skiers freeriding away from the pistes.
I recently went along to its one-day, introductory "Discovery" programme in Verbier (the course is also held in other ski resorts in the Alps and in the Rockies, in North America).
Eight of us were introduced to the basics of travelling safely in avalanche country, which include digging pits to assess the stability of the snowpack.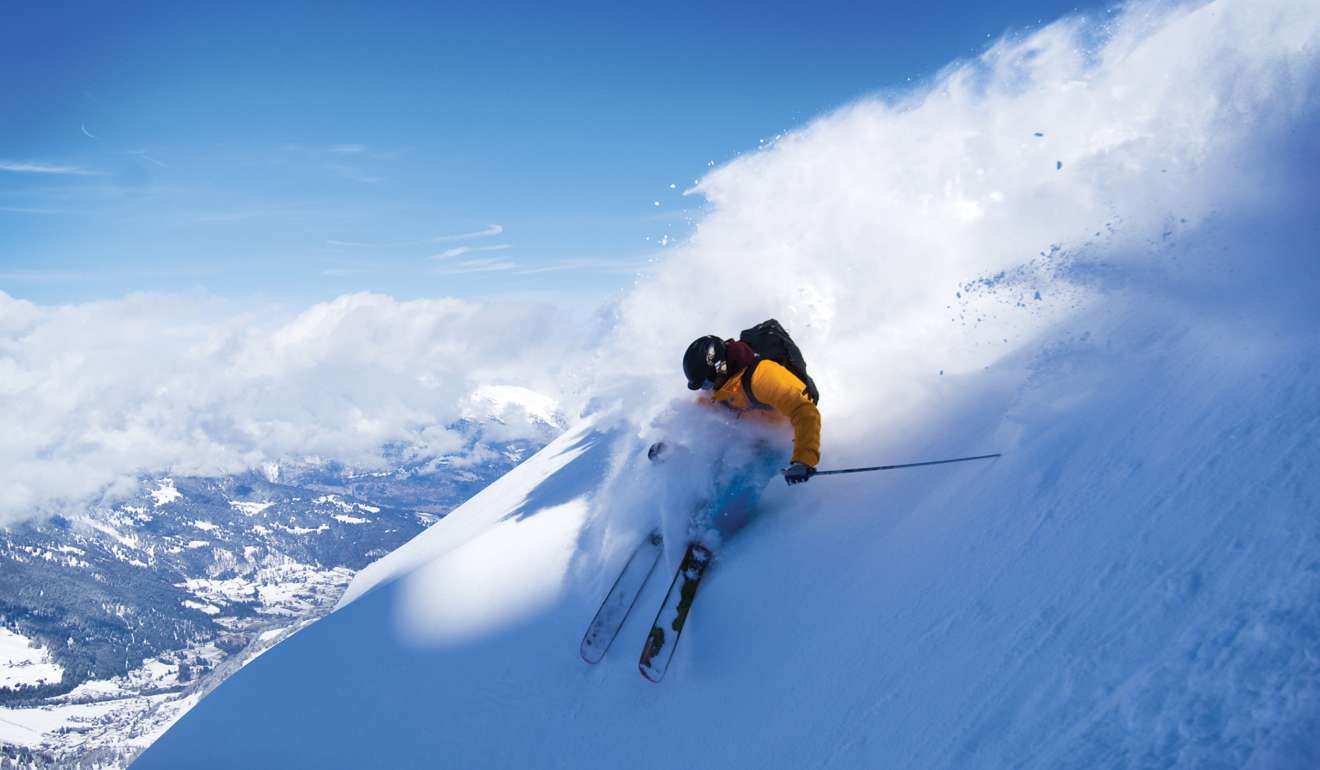 At the end of the day, students are put through an exercise in which they're given 15 minutes to locate a buried "person" (in the form of an avalanche transceiver) and dig it out, 15 minutes being the point beyond which survival rates for a buried victim drop drastically.
But as ISTA founder Dominique Perret emphasises: "This is a situation you never, ever want to find yourself in," hence the Discovery course focuses on understanding the risks of skiing in avalanche country as much as knowing how to use rescue equipment. Alf Alderson