The Corinthian spirit, once commonplace in attempts to break world records (the fastest 100 metres in high heels; pulling a double-decker bus using only one's teeth) has, on occasion, been hijacked by publicity-seeking tourist boards, chambers of commerce and companies aiming to drum up business. Sometimes, when it comes to attracting visitors, only a giant fruit or a colossal stainless steel horse will do. Perhaps it won't be long before attempts to beat that stiletto sprint record are sponsored by Jimmy Choo.
1 Giant roadside attractions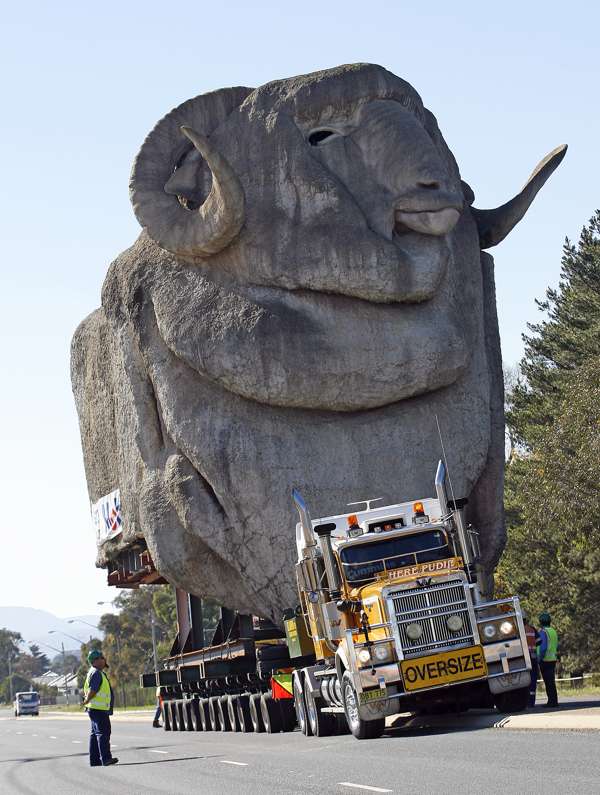 Built in 1964, the Big Banana was designed to encourage passing traffic to stop at an underperforming New South Wales fruit stall. Today there are dozens of Big Things beside Australia's roads, from the Big Beer Can (in Cobar, NSW) to the Giant Ram (Wagin, Western Australia) and, despite unsuccessful efforts to demolish it, the Big Prawn (Ballina, NSW).
It was in the United States, however, that novelty roadside architecture first appeared. In 1881, James V. Lafferty built Lucy the Elephant and placed her on a plot of undeveloped New Jersey land, hoping to attract buyers and raise his property values. Then, in the 1920s, with the growth of interstate highways, including iconic Route 66, towns began looking for ways to persuade motorists to break their journey. Mimetic architecture (structures in the shape of the product being sold) such as giant coffee pots, hot dogs and doughnuts started to appear, often claiming to be the world's largest. Many were.
How to survive this Taiwanese Lunar New Year fireworks festival – wearing a helmet helps
2 Simultaneous foot massage
The world record for the most people receiving a foot massage simultaneously was set at an event organised by the Taiwan Tourism Bureau in 2008. A highlight of the Tour Taiwan Years programme, the mass massage saw qualified practitioners admi­nister therapeutic kneading to 1,008 willing visitors from Japan, South Korea and Hong Kong. Special activities and rejuvenation therapies were showcased as part of the island's push to become Asia's top desti­nation for health-care tourism. A rundown of these treatments on local tour operator Go2Taiwan's website, however, features a rather underwhelming list that includes facial threading, massage, healthy meals, hair washing and, in case you missed it the first time, massage.
Tainan - a Chinese city that celebrates its Japanese colonial past
3 Lying in hammocks
Occasionally, world records are broken without anyone actually doing very much. In a bid to promote the German city of Mainz as a relaxing and cultural tourist destination, a local marketing company joined forces with a hammock manufacturer at the city's 2016 summer festival. As a result, 269 participants, some in fancy dress, got themselves horizontal and now hold the record for the most people lying in ham­mocks. Whether the event cements Mainz's place on the tourist map remains to be seen. The cross-branding exercise could backfire if prospective holidaymakers assume the only accommodation the city has to offer is brightly coloured rope slings.
Rich returns: Catalonia's Cuban legacy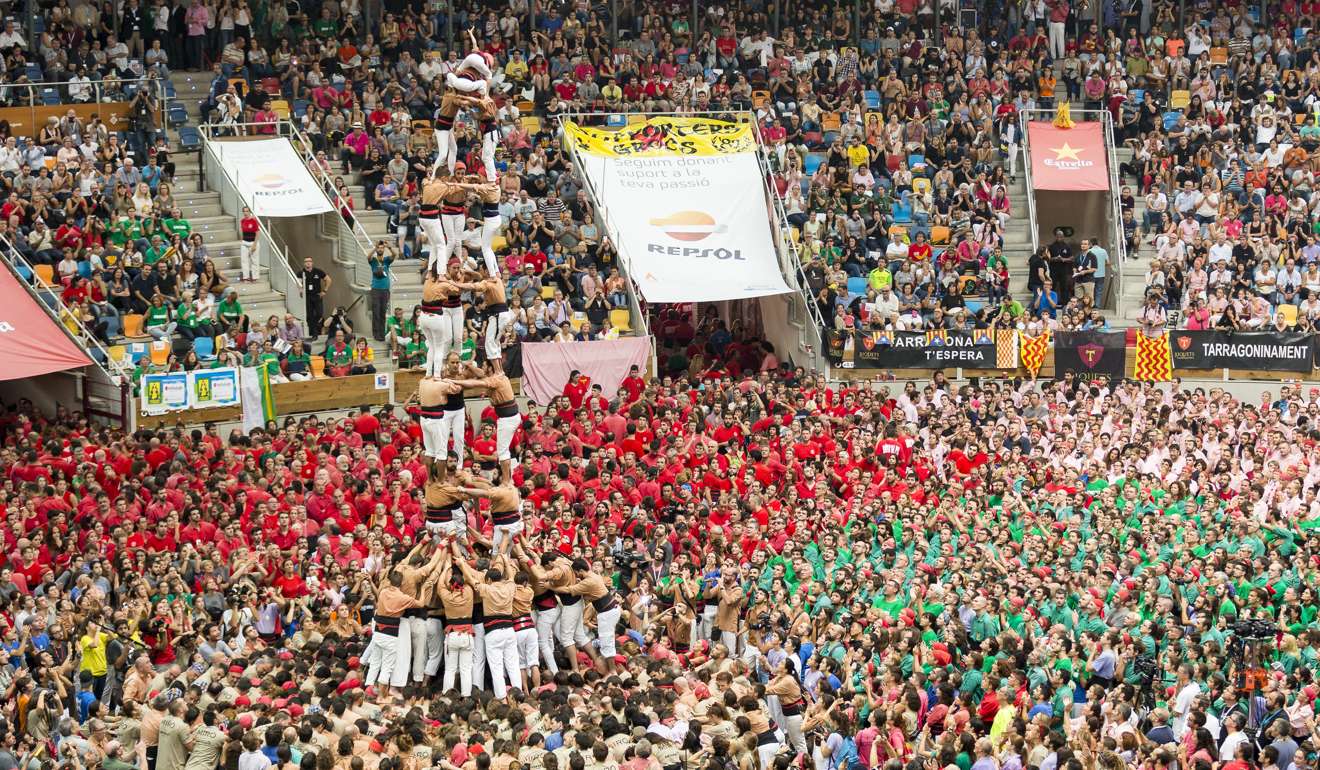 4 Human towers
Some world record attempts lure tourists with an authenticity and history that can't be matched by, say, cooking the world's largest omelette. The tradition of building human towers, or castells, which takes place during festivals in Catalonia, Spain, dates back to the 18th century. Teams compete to construct the tallest, most intricate towers in contests recognised by Unesco as an expression of Intangible Heritage of Humanity. The strongest men lock arms to form a stable base but it's the youngest, tiniest members who clamber up to the very top.
A record was set at the 26th Human Tower Competition in Tarragona, Spain, last October, when one team created a 10-level structure. Collapses and injuries do occur and, in 2006, a 10-year-old girl fell to her death. As a result, children now have to wear foam-padded helmets. So that's all right, then.
Barcelona: the good, the bad and the ugly for visitors
5 Equestrian statue
Fifty kilometres from the Mongolian capital, Ulan Bator, the largest equestrian statue on Earth rears up like a mirage. Perched atop the stainless steel sculpture is ruthless conqueror and pioneering record breaker Chinggis (Genghis) Khan, who has been overlooked by the people at Guinness World Records despite establishing the biggest land empire in history. The 250-tonne landmark is situated in a region designated as a tourist recreation and resort area. Visitors can venture inside the 40-metre-high statue and take a lift up to the horse's head, from where there are sweeping views of the Mongolian steppes.
Crossing the Mongolian steppe in a mud-spattered van
6 Giant tin of caviar
Dubai was bound to appear in this list sooner or later. Appropriately, this record involves the Burj Al Arab Jumeirah, the "world's most luxurious hotel", which recent­ly unveiled the world's largest tin of caviar. In order for the record to be recognised, all 17kg of organic Empress caviar had to be polished off and guests were provided with custom-engraved mother-of-pearl spoons with which to devour the delicacy and to commemorate the, er, "unforgettable occasion".
Fit for a king: Dubai's 'seven-star' Burj Al Arab hotel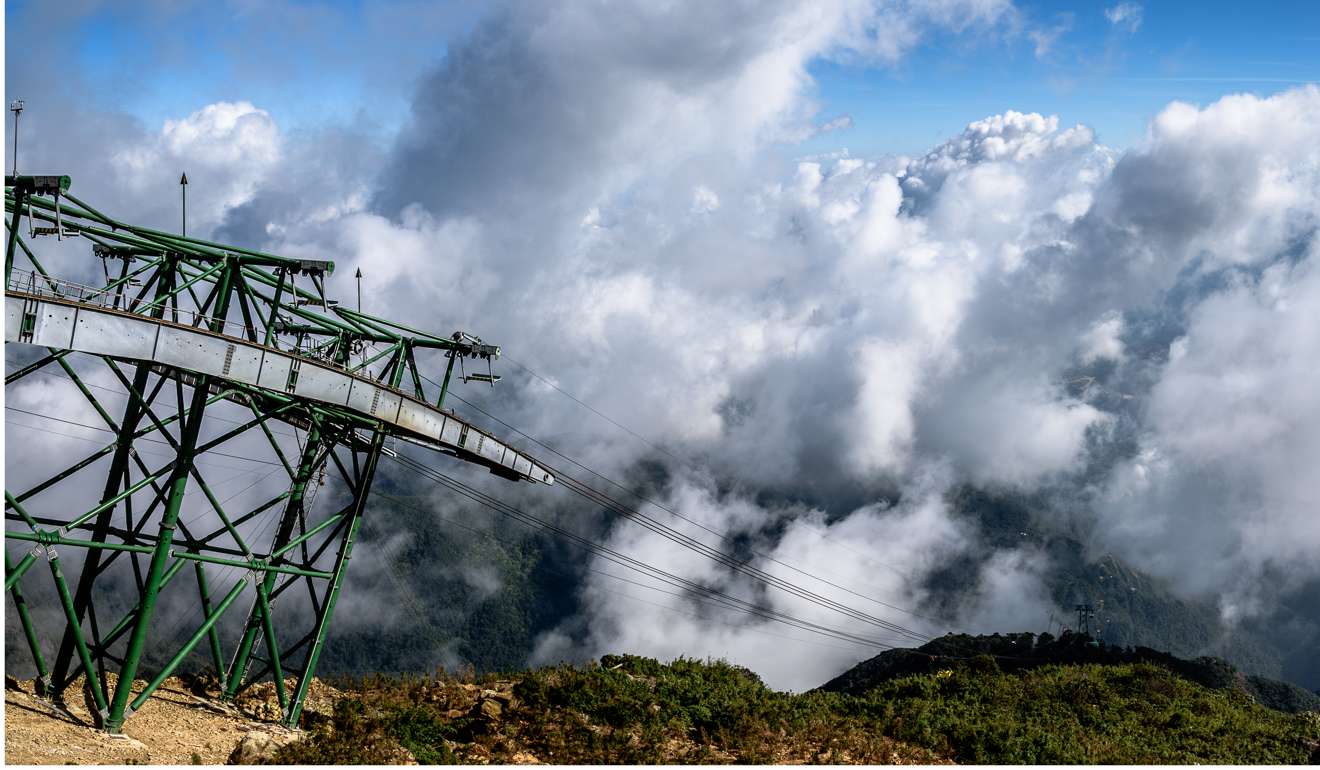 7 Cable car
Why break one record when you can break two? Last year, the newly installed Fansipan Cable Car, in Vietnam, became the world's longest three-rope cable-car route. The transport system also boasts the greatest elevation difference, whisking passengers up a dizzying 1,410 metres to the summit of Mount Fansipan in 15 minutes, although not everyone is impressed. Hiking up usually takes two days and traditionalists claim the aura of reaching "Indochina's roof" is diminished now that it can be "conquered" in the blink of an eye.
Conquering Vietnam's Mount Fansipan, Indochina's highest peak
8 Rodeo records
No trip to America's West is complete with­out a visit to a rodeo, but look elsewhere when it comes to cowboy-related world records. In an event organised by the Guadalajara Chamber of Commerce, Services and Tourism (which also gave us the largest ever mariachi performance), 69 Mexicans beat the existing benchmark for the most people to simultaneously twirl a lasso. And, in 2005, Nigel Medley rode a mechanical bull for two minutes and 15 seconds at the Pub With No Beer, in New South Wales, Australia – a feat matched (some would say surpassed) by Tony Trafford, who shook a margarita for a record breaking three seconds while riding a live bull at a New Zealand rodeo.
Some achievements don't gain the recognition they deserve.