Palermo is a hard place to love – unless you're a panel beater. Half the cars in Sicily's traffic-choked capital are covered in dents and scrapes. I arrive expecting the humid Mediterranean breeze to carry the scent of lemons. Instead it smells of petrol.
The old saying "When in Rome, drive like the Romans but in other countries it could get you arrested," also applies to Sicily. It's not only erratic driving that's to blame for the number of prangs, though. There are too many cars because public transport is almost non-existent.
My base at the beachside resort of Cinisi is 30 minutes from Palermo yet buses to Italy's fifth largest city depart only every three hours. In Hong Kong there would be one every 90 seconds. I reluctantly accept that criss-crossing the island by bus is out of the question. Instead, I throw myself at the mercy of a car-hire firm that pairs me with a shiny new Fiat without a scratch on it. I've never looked more like a tourist.
Beneath its gruff exterior, Palermo has pockets of unvarnished charm. A honey­comb of side streets leads past laundry-clogged balconies, peeling façades and shabby couscous restaurants. Arab and African faces are a reminder that scholars consider Palermo to be the most conquered city in the world.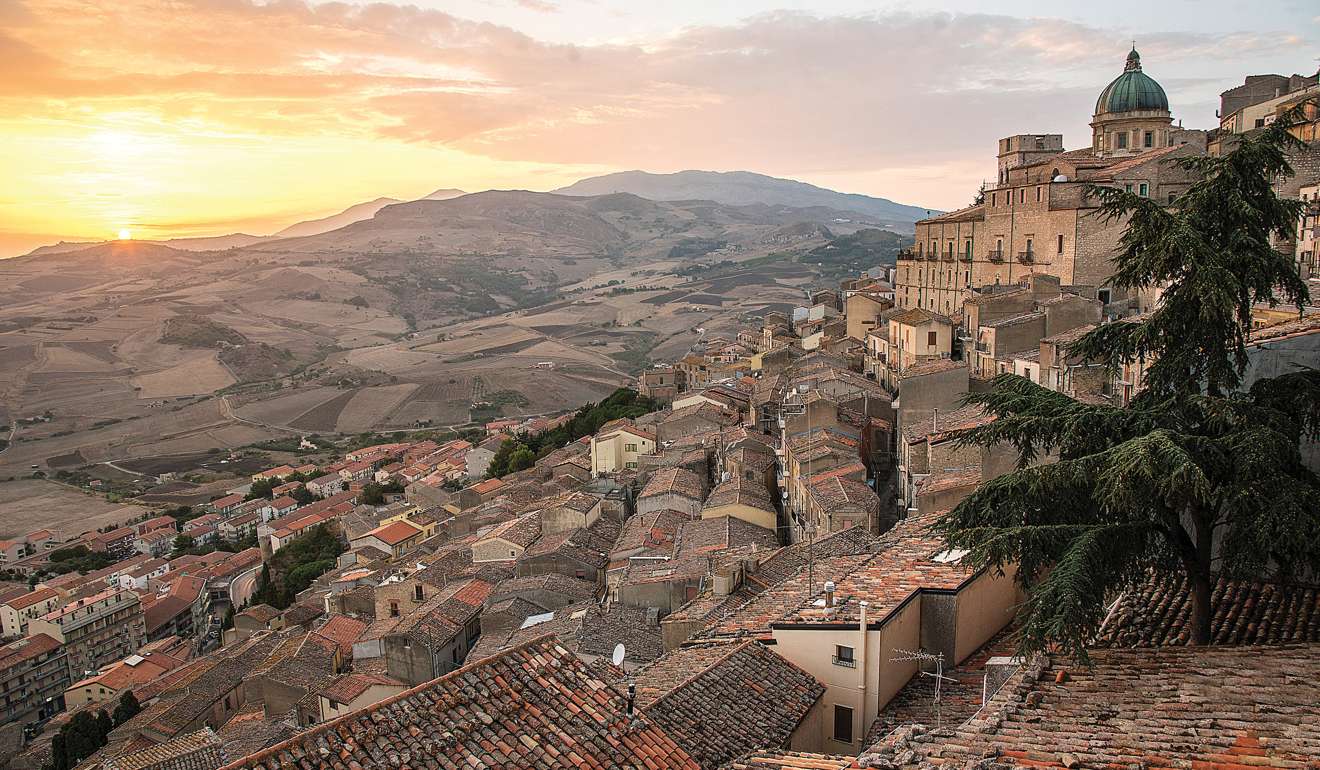 It's the cathedral I've come to see and I head to the tourist office to check the open­ing times. Unfortunately, the woman on duty doesn't speak English. A man offers to help but his sentences sound like they're being filtered through beta translation soft­ware. When I track it down, the cathedral turns out to be a magnificent muddle of Norman and Islamic architectural styles but, after two days negotiating Palermo's chaotic roads, it's time to clear my lungs.
Driving isn't much easier beyond the city. Sealed highways become potholed donkey tracks without warning and macho motor­ists are in the majority. Never stall your car at a busy set of Sicilian traffic lights – you might not leave the island alive. Talk­ing of which, my next stop is Corleone, an unremark­able town until it was immortal­ised in The Godfather novel (1969) and films starring Marlon Brando and Al Pacino. To this day the name resonates around the world as the epicentre of organised crime.
Belmond Grand Timeo and Villa Sant'Andrea, Sicily
It's Sunday, so the Corleone Mafia Museum is closed. Too bad. I was hoping to be shown around by a scar-faced character with a name like Nino "Knuckleduster" Nicolini. I press on to the ancient Greek ruins at Agrigento, which, a guide assures me, are better than anything in Greece. Impressed at his command of my language, I grab the opportunity to ask why so few Sicilians speak English.
"You have to understand that we are slight­ly different," he says. I suspect he means "slightly superior" but keep that to myself. His second suggestion sounds closer to the truth. "In Sicily, jobs come through family connections, so the most qualified person isn't always the one who gets hired." He also points the finger at Italy's education system without explaining why English is widely spoken in northern cities such as Milan and Bologna.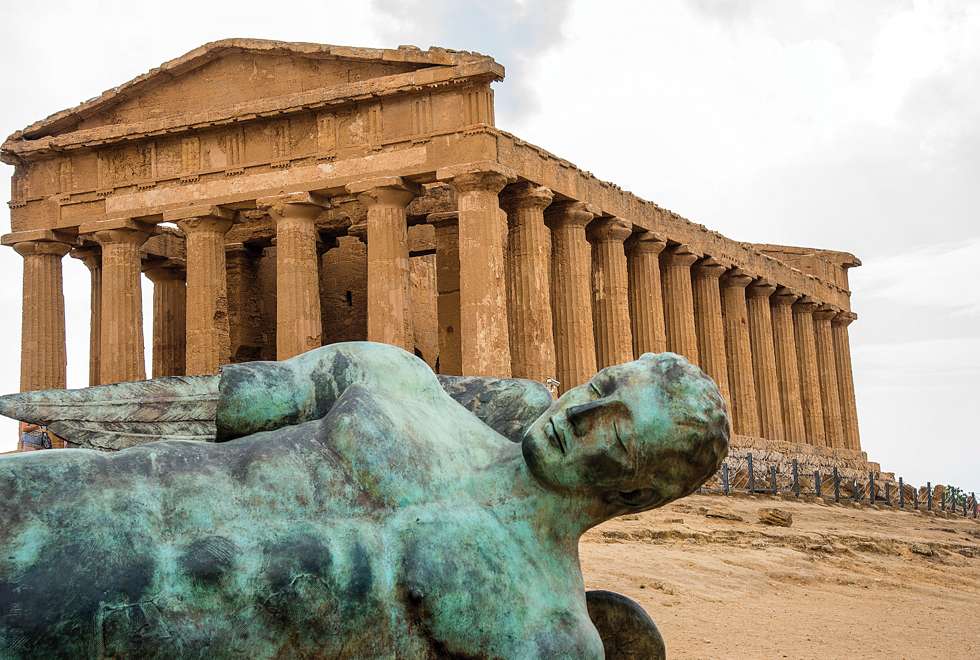 Hilltop Ragusa is a Unesco heritage gem of baroque palaces, indestructible churches and astonishing vantage points. The higgle­dy-piggledy tangle of a town has clung to the walls of a gorge since it was rebuilt after an earthquake in 1693. Despite the influx of tourists, Ragusa keeps it real. Locals gossip on street corners, kids munch panelle (chick­pea fritters) and the ice cream is to die for. I start to wonder how the next stop on my itinerary can possibly match it for sheer timeless beauty but Syracuse is up to the challenge. Two and a half millennia of history is etched into its walls and there's no better time to appreciate the splendour of the historical centre, on Ortigia Island, than when the sun sets and cinematic shafts of sunlight illuminate Piazza Duomo.
Capri, a magnet for sirens of both myth and the silver screen
Taormina is another spot that is too glamorous for its own good. Its lofty location over­looking Isola Bella, a tiny island anchor­ed in the turquoise Ionian Sea, is undeniably gorgeous. The ancient Greek theatre is still in use and Mount Etna, one of the world's most active volcanoes, provides an impos­ing backdrop.
As usual, it's proving difficult to get away from four-wheeled traffic. Sicilians regard parking outside their house as a God-given right – even if they live on a narrow hilltop lane – which nearly every­one here does. You don't see a lot of cars with wing mirrors in Taormina.
Gangi is a love-at-first-sight place. The settlement, which cascades down the Madonie Mountains, caused a media meltdown in 2015, when Mayor Giuseppe Ferrarello announced that village homes could be purchased for one euro each. With older inhabitants abandoning family houses to move into newly built estates at the foot of the hill, Ferrarello decided to offer the rustic abodes for the price of an espresso.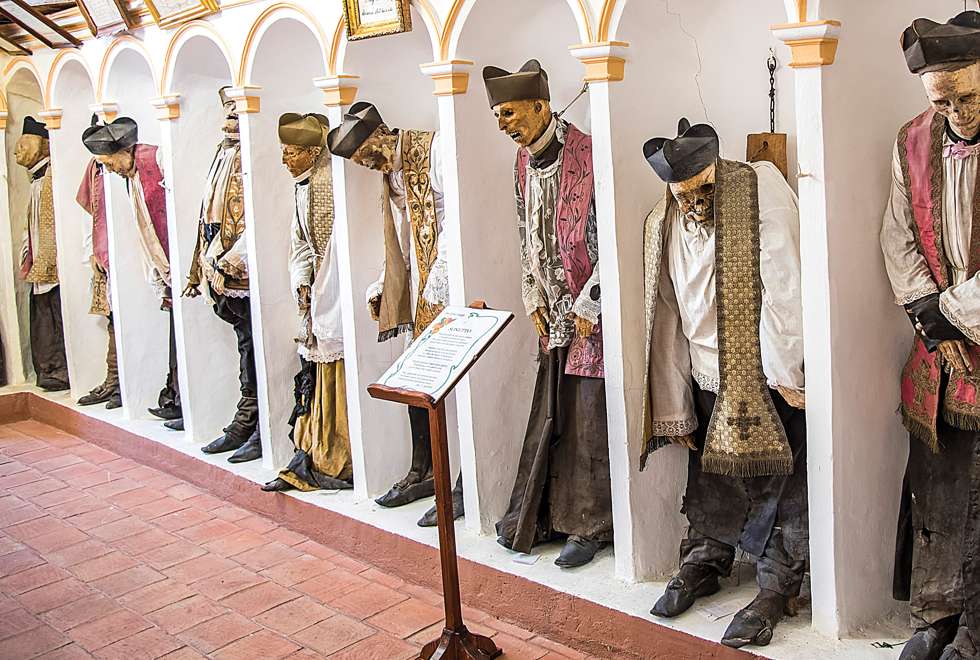 There are still plenty of dilapidated properties but today they stand beside stylishly refurbished examples, as if Gangi has agreed to feature in a "before and after" home-makeover television show. On one street I spot a gnarled old timer chopping logs in readiness for winter while next door a woman is holding a Skype conversation on her balcony. Locals, far from being jealous, seem delighted their once-dying town has been resuscitated.
Healing mud baths, breathtaking views at Aeolian Islands' Therasia Resort
Over the past nine years, Gangi has been transformed from a backward, impoverish­ed community into a modern municipality, with free Wi-fi hot spots, new museums, art galleries and a busy schedule of festivals. The local economy has been re-energised, tourism is flourishing and young people are returning. In 2014, Gangi was voted the most beautiful village in Italy – quite a feat considering the competition.
The mayor has also re-opened Gangi's church crypt. The macabre vault holds the remains of 100 mummified priests, some dating back to the late 1600s. The waxed heads of the creepy clergymen loll on half-hidden spikes and their haunted faces seem to follow me around the chilly catacombs. It's almost as terrifying as Sicily's roads.