Long-haul luxury The chance would be a fine thing, but if I were embarking on the first of Crystal Cruises' luxurious new round-the-world flight packages, or "AirCruises", I'd be stocking up on melatonin and laxative pills.
The Peninsula Grand Inaugural Crystal AirCruise, departing on August 31, packs 10 flights into a 27-day itinerary that will check in at all 10 Peninsula hotels around the world. The aircraft is a specially fitted-out Crystal-branded Boeing 777-200 that con­tains spacious seating for 84 guests, with dining tables and a bar (above).
Is it still safe to travel to Europe? 10 ideas for get-away-from-it-all alternatives
At first glance, this seems like a good idea, being vaguely reminiscent of the romantic 1930s Imperial Airways, Air France and KLM flights from Europe to East Asia, which provided eight or nine overnight stops at fine hotels in exotic locations along the way. But, as grand as Peninsula hotels are, being confined to a single, small hotel brand – and to the locations in which it operates (three in the United States, six in Asia, one in Europe) – on a round-the-world journey, seems rather limiting when you have the freedom of a private jet. There is, for example, only one Peninsula hotel (Paris) between Bangkok and New York City (where the AirCruise begins and ends), so the last two flights cover literally half the globe.
The package price is US$159,000 per person, which, put into perspective, would get you a Royal Suite on Silversea's next 121-day World Cruise, with more than US$20,000 to spare. See www.crystalcruises.com/aircruises for more on this and six other AirCruises scheduled to follow soon after.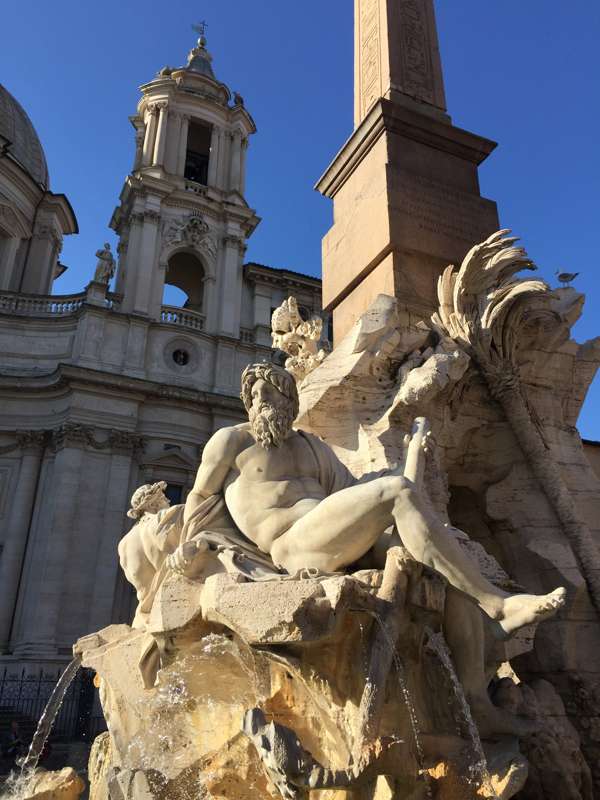 Just the ticket Air France has rolled out another set of cheap all-inclusive fares to Europe (via Paris), including Madrid (from HK$3,960), Prague (from HK$3,970), Rome (right; from HK$4,050) and Barcelona (from HK$4,250). When booking online, I find that avoiding the most inconvenient connecting and arrival times and upgrading to preferred seating usually adds about HK$3,000 to a round-trip Air France fare. This is still signifi­cantly less than many other Europe-bound airlines, and you can choose your own seat months in advance (upper-deck twin seats on the Airbus A380 on Flights AF185 and AF188 are the best options if travelling economy-class – try to avoid the Boeing 777, which is also sometimes used for these flights, when making your selections). You can also make the Paris stopover work to your advantage on the return trip. Get an early morning flight into Charles de Gaulle and there's nothing to stop you leaving the airport and spending the day in the city before the late-night flight home, with your luggage already checked through to Hong Kong and boarding cards in your pocket. Just leave a couple of hours to get through airport security. See www.airfrance.com.hk for a full list of destinations.
Seven huge hold-alls and duffel bags for the heavily loaded traveller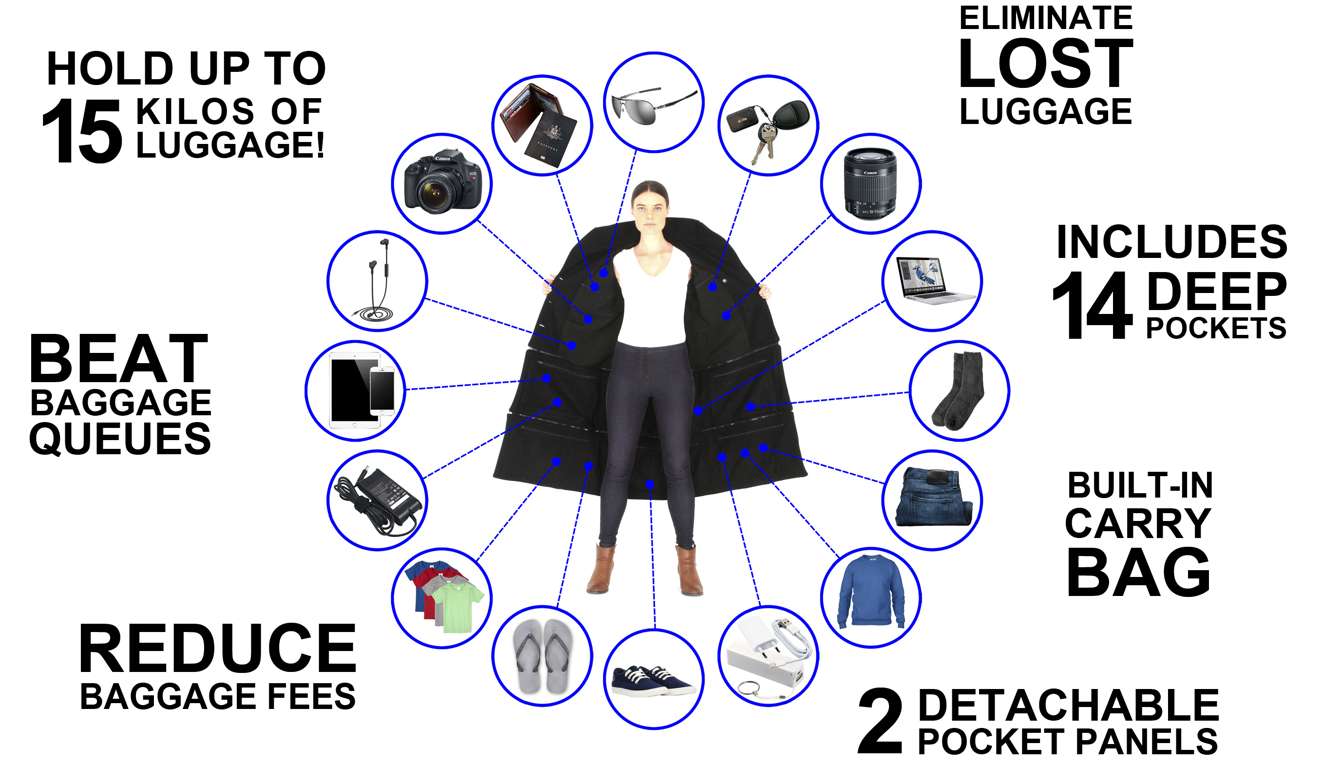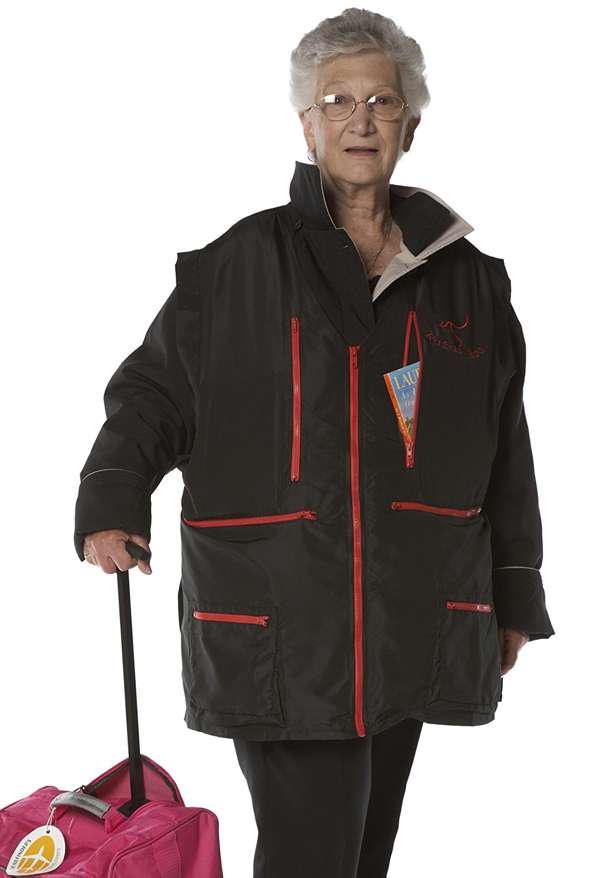 Carry-on coating In 2011, some bright spark came up with the Rufus Roo (right)– a huge-pocketed coat designed to get around airline carry-on-luggage restrictions. It looked like a cross between an old British Rail uni­form and a dry-cleaning bag, and so is no longer on the market. Several other companies have since offered similar apparel, but the new Airport Jacket (above) looks the best of the bunch. With 14 pockets, including detachable pocket panels, and a built-in duffel bag, it can be worn in three lengths and carries up to 15kgs. The makers are raising money at Kickstarter (search there for Airport Jacket) and expect to start shipping in May if their crowd-funding target is reached by late March.
Six ways to enjoy Kuala Lumpur whatever your budget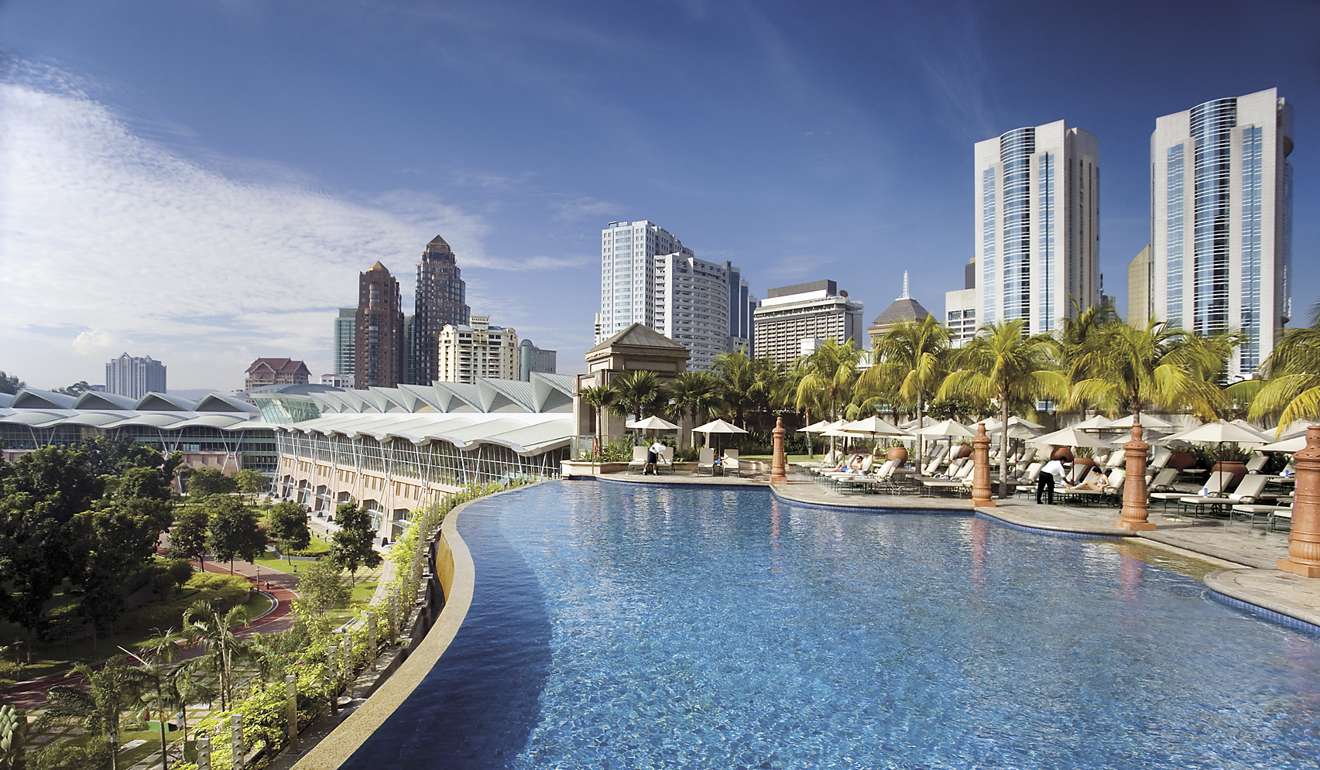 Deal of the week TLX Travel is offering a two-night, business-class package to Kuala Lumpur that includes business-class flights with Cathay Pacific or Cathay Dragon until the end of March. Prices start from HK$4,920 at the Novotel City Centre, but better value are the higher-end hotels such as the JW Marriott (from HK$5,280) and the Mandarin Oriental (above; from HK$5,520). If you're on a budget you can knock just under HK$3,000 off these prices if you go with the economy-class package, which starts at HK$1,750. Visit www.tlxtravel.com for details and reser­va­tions. Cathay Dragon (formerly Dragonair) will take over two of Cathay Pacific's four Kuala Lumpur flights from Wednesday, and the remaining two from May 1.