The Good
There's a lot more to the world's largest living structure than a list of statistics – but that's a good place to start. Stretching for 2,300km along Australia's northeast coast and composed of more than 2,900 individual reefs and 900 islands, the Great Barrier Reef covers an area about the size of Japan. The natural wonder is a rich ecosystem with 400 types of coral and 10 per cent of the world's fish species. In the year ending June 2016, 2.5 million people visited the reef, helping to support 69,000 jobs, or about 90 per cent of the regional economy.
Guided reef walking tours that follow sand channels exposed at low tide are a good way of dipping your toe in, so to speak. Alternatively, get to grips with the sheer magnitude of the reef by booking a scenic helicopter or seaplane flight. Guests staying at island resorts can test the water by snorkelling a few metres offshore but to really interact with the kaleidoscopic coral, sea turtles, sharks and clouds of tropical fish, take the plunge and sign up for a boat trip – about 500 commercial vessels are registered to offer excursions. Most stop at two or three different sites and include lunch, snorkelling gear and presentations by marine biologists. Live-aboard expeditions catering to experienced divers start at A$3,500 (HK$20,900) for a seven-night, 26-dive safari to less-visited reefs and lagoons.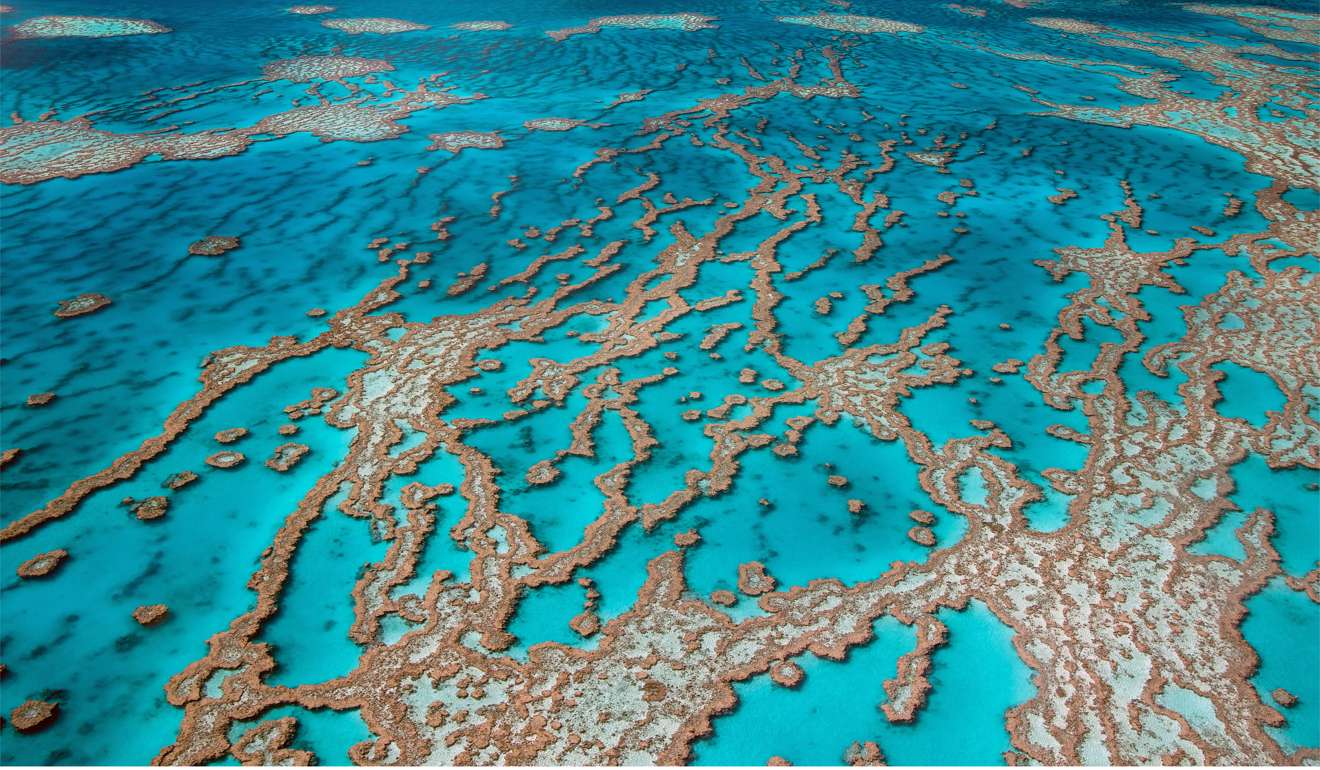 Tropical Cairns, in far north Queensland, was voted Australia's friendliest city in 2014. It's also the biggest and best-known base for reef-related activities. If you can't find the right excursion here, you're not trying hard enough. April and May are good months in which to visit. The rains should have finished, the water will be clear and accommodation rates have yet to spike. There's more to Queensland than its underwater Garden of Eden, however, so as soon as fingers and toes start wrinkling, turn your attention landwards.
Nine low-season travel destinations
North of Cairns and sandwiched between two Unesco world heritage sites (the Great Barrier Reef and Daintree National Park), the resort town of Port Douglas is both upmarket and low-rise – local by-laws restrict all development to the height of a palm tree. Next, explore the ancient rainforest, waterfalls and wildlife of the Atherton Tablelands or make a beeline for Townsville, which boasts 300 days of sunshine a year. At the southern edge of the reef, Airlie Beach is the buzzing gateway to the Whitsunday Islands. Surreal CGI-like seascapes attract photographers, artists and loved-up couples, the most dizzy of whom arrange scenic flights over naturally formed Heart Reef: the perfect backdrop for proposals and declarations of undying love.
The Bad
Another Great Barrier Reef statistic worth highlighting is 0.4 degrees Celsius, which is how much sea temperatures have risen over the past 30 years, according to the Australian Institute of Marine Science. This seemingly insignificant increase, caused by changing weather patterns, is the main threat to the integrity and biodiversity of the reef. An estimated 93 per cent has been affected by bleaching, with the most severe incidences occurring in 1998, 2002 and 2016. Port Douglas might be an exclusive holiday spot but scientists claim that much of the coral to the north of town is now dead. The impact is far from equally distributed, however, as southern sections came through the 2016 bleaching event relatively unscathed.
Scientists record biggest ever coral die-off on Australia's Great Barrier Reef
Climate change isn't solely to blame. Floodwaters and river run-off carries sedi­ment, fertilisers and herbicides, which are detrimental to the reef's health. Damage caused by commercial boat operators who drop anchors on fragile coral and spill fuel, and tourists who break off pieces for souvenirs all add to the problem. Naming and shaming certain industries (agriculture, coal) does little to help matters, with influential voices suggesting that negative media coverage is a bigger issue, as people are less likely to visit if they believe the reef to be in its death throes.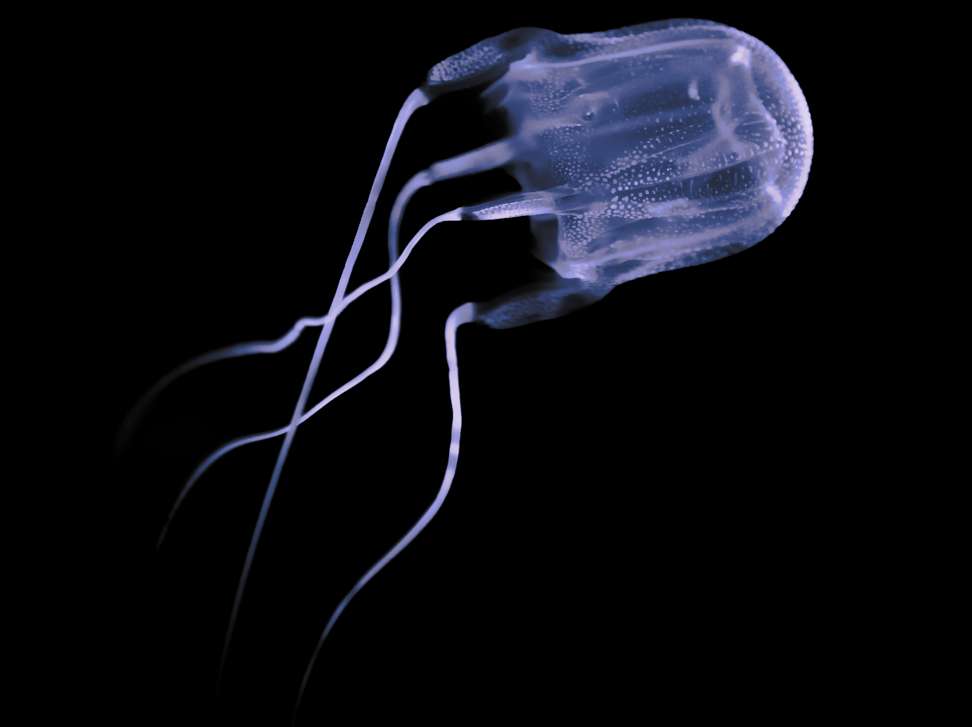 Talking of death throes, think carefully before booking a trip during the rainy season (November to May). Sure, hotel rates are enticing but underwater visibility can be poor due to the aforementioned river run-off, and if there's one thing divers don't need during the box jellyfish season, it's cloudy water. The spineless (and deadly) nasties tend to lurk along the coastline, so snorkel­lers should be OK out on the reef but lycra "stinger suits" can be hired for peace of mind. Diving deaths do occur, although they're more likely to involve older tourists with heart conditions. In fact, a marine world inhabited by life-threatening jellyfish, blue-ringed octopus, lionfish, sea snakes, stonefish and stingrays is probably not the ideal envi­ron­ment for anyone who suffers from a dicky ticker.
New South Wales to get Forbidden City-inspired theme park
In November, two elderly French divers died from heart attacks within five minutes of each other. Medical and marine experts agree the likelihood of both suffering cardiac arrest was too much of a coincidence and believe Irukandji jellyfish may have been to blame. The boat operator denies this scena­rio, claiming it was the wrong time of year for the highly toxic and near invisible menace.
There's no guarantee you'll be any safer on dry land. The Atherton Tablelands and Daintree Rainforest are must-see desti­nations but keep an eye out for stinging plants found along hiking trails and take care not to touch the razor-sharp grasses. Green ants may seem a trivial menace compared with some of Queensland's venomous beasties but you can expect a nasty sting if you disturb them.
Tourists need to be on their toes to deal with the urban "wildlife" as well. Schizophrenic Cairns might have been awarded the title of Australia's friendliest city but it also has serious problems with youth crime, theft from hotels and public drunken­ness. Choose your friends carefully.
The Ugly
Unless stringent water-quality targets are met, the Great Barrier Reef – which was awarded world heritage status in 1981 – may soon be placed on Unesco's list of sites in danger. In July 2014, researchers appeared before an Australian Senate committee to review how federal and local governments have managed the reef. Professor Peter Mumby, of the Marine Spatial Ecology Lab at the University of Queensland, said the reef would be "pretty ugly" by 2050, foreseeing a scenario in which marine life and coral would be replaced with seaweed and algae.