Another of those Viennese palace hotels?This is no overgrown town house. The Schönbrunn Palace, formerly the summer residence of the Austro-Hungarian emperors, was built in stages from the late 17th century as a Viennese Versailles, and stands with myriad outbuildings among ornate gardens. Here, you're not staying in a hotel, but in a private flat in the Unesco World Heritage-listed main palace building itself. These are the only rooms available, and when the visiting public has been ushered out for the day, you and up to three companions will be the only overnight guests.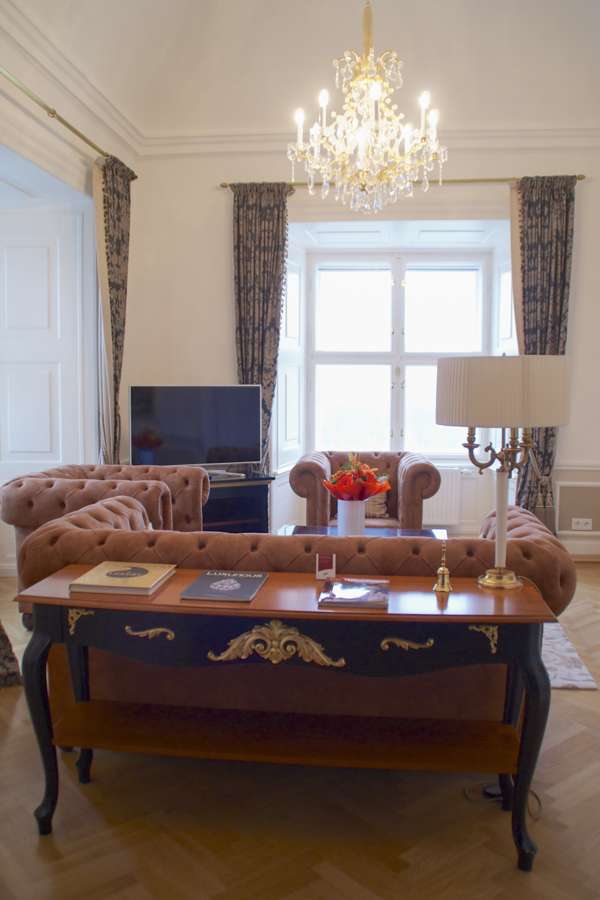 The 167-square-metre suite has sweeping views of the gardens and comprises bedrooms, bathrooms, dining room, sitting room and kitchen, all with a mixture of solid fur­nish­ings in suitably historical styles. Neo-rococo gold-and-white furniture is upholstered in red damask with a pineapple motif favoured by the royals themselves, and the corridors are lined with red silk moiré.
The absence of much of the usual hotel paraphernalia – although drawers and cupboards are stuffed with spare necessities – gives the feel­ing that you're staying in the flat of a wealthy friend who happens to be out of town.
Sweden's Icehotel: the coolest accommodation in the world?
Did you say 17th century? I hope there are mod cons. The apartment was renovated in 2013, so there are flat-screen tele­visions, Wi-fi and underfloor heating, but the lack of a lift does mean an 88-step spiral­ling climb in order to reach the top-floor suite's front door. Luckily, check-in is at the Parkhotel Schönbrunn, a converted imperial guest house a 10-minute walk away.
At Spanish monastery-turned-spa, they treat you with wine (and you can drink it too)
Ten minutes away? Is service a bit slow then? Certainly there's no summoning room service just for a gin and tonic, and once you're installed you're on your own, although there's a direct line to reception in case of need. A straightforward breakfast at the Parkhotel is included in the room rate and ingredients for a do-it-yourself breakfast can be arranged with advance booking, as can a five-course dinner with wine pairings prepared by a chef in the suite's kitchen. But this is one of those rare occasions when you'll discard the mistaken belief common to many of the better hotels that good service means perpetual pestering. No one's coming to disturb you with a welcome tea, to turn down your four-poster bed, or to check the minibar. And no one else will follow to check that the check's been done.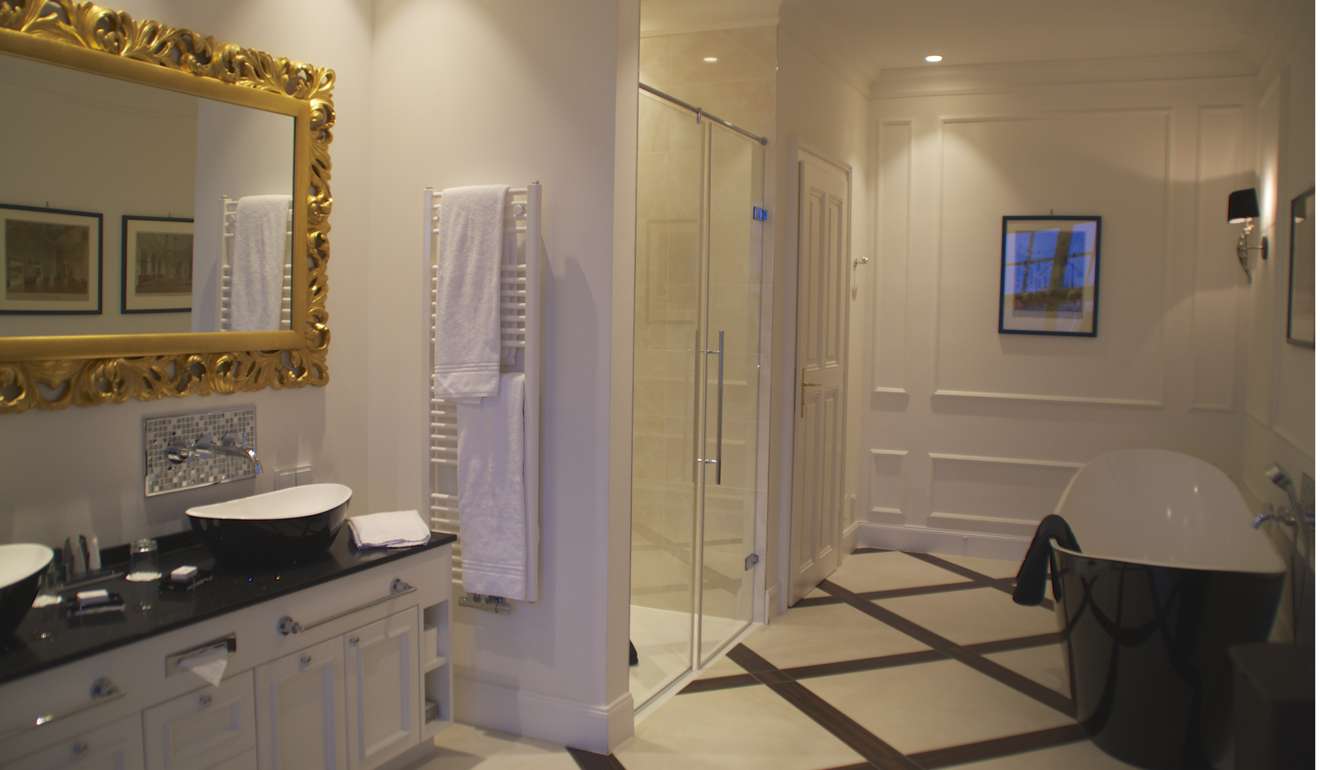 Tell us more about the minibar.Actually, it's a fridge whose contents – a selection of beers, soft drinks and snacks – are free. The contents of the wine cooler – vintage champagnes and other high-end wines – are decidedly not.
What happens when everyone else goes home? You may wander around the extensive grounds at your leisure and in complete solitude, admiring the gardens and statuary, or perhaps taking a zigzag path up to an illuminated folly called the Gloriette on high ground behind the palace and visible from the sitting room.
5 unusual places to stay in India
is there anything else to do other than luxuriate? In the daytime, a tour of the rest of the palace is essential. The state rooms are a glorious riot of ceiling frescoes, chandeliers and red, white and gold furniture. The residential rooms of various royals are essays in excess, lined with porcelain panels, or inlaid walnut, or Chinese lacquer, or Gobelin tapestries, or a gallery's worth of family portraits in oils. Other buildings around the site display children's toys from the imperial era and extravagant ceremonial carriages. Then there's the maze, and the zoo. Not your average hotel amenities.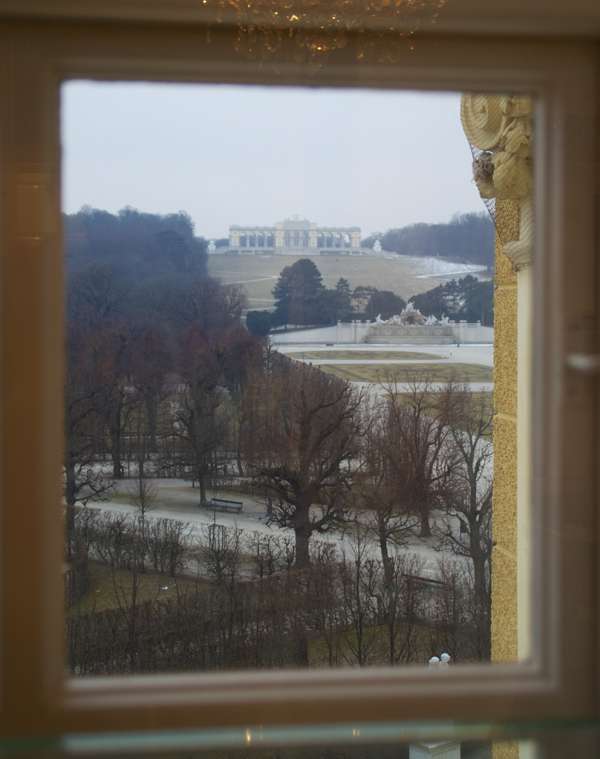 How about at night? is it spooky? There's the remote chime of a clock striking the quarters and the hours, and little other sound except the odd creak of casement windows. But, despite their grand decor, the rooms are too cosy and comfortable for thoughts of anything creepy. You might want to emerge in search of dinner.
A café in a side building stays open late with coffee and cake, and a restaurant in the east gatehouse serves a range of hearty Viennese dishes. The Parkhotel Schönbrunn has more upmarket restaurants. The city centre is 15 minutes away by cab, and you can roam free in Europe's most underrated capital before returning to let yourself in at the main gate. After all, you've been given the keys to the palace.
The weird and wonderful motels of Wildwoods, New Jersey; Tokyo's first luxury ryokan
All this royal relaxation must cost a king's ransom? Even during high-season weekends, the suite is excellent value at €€999 (HK$8,200) for two persons, and €€1,199 for four. Low season, including Lunar New Year, is an unbelievable €€499 for two/€699 for four, Sunday to Thursday, from November to April.