You can learn a lot about a city and its people from an airport. There's nowhere to change money in the arrivals hall at Larnaca International, which means currency-challenged passengers have to haul their luggage upstairs, to a kiosk in Departures. I need only €1.50 (HK$12.50) for a bus into town but the ATM won't recognise my card. Fortunately, the woman at tourist information offers to lend me the necessary coins.
Cyprus is package-holiday territory. Visitors hop off planes and onto tour buses, to be whisked away to Mediterranean beach resorts. Not many independent travellers fly in from Hong Kong with Royal Air Jordanian, via Bangkok and Amman, and take the bus into town. My friend at tourist informa­tion comes to the rescue a second time by helping me find the (un-signposted) bus stand.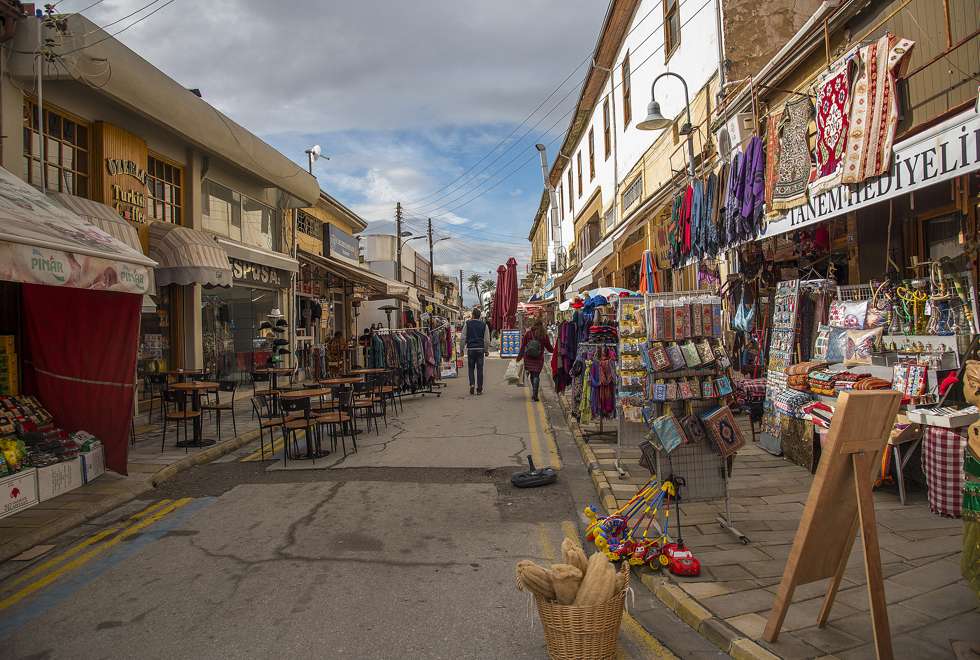 Cyprus is a bit like its main airport. Dys­func­tional one minute, only to be redeemed by the heart-warming generosity of its citizens the next. It's a pity the friendliness doesn't always extend to fellow countrymen.
Nicosia is a bustling Greek city. The prob­lem is, it's also a bustling Turkish city. Like the rest of Cyprus, the capital has been divided since 1974, when Turkey invaded the north in response to a military coup support­ed by the Greek government. Peace talks aimed at resolving the stalemate appear to be reaching an endgame at long last, although Cypriots tell me they've heard it all before.
Leaders of divided Cyprus push for reunification deal, but governance obstacles loom
On the Greek side, a pedestrianised street of international brands leads up to the check­point. Passports receive a cursory glance and before you know it, you're in the midst of a bazaar full of shoppers haggling for carpets and shisha pipes. Kebab stalls flourish on both sides of the border and it's a wonder no one has coined the phrase "döner diplo­macy" when referring to the reunification talks.
I change euros into Turkish lira at a kiosk a few paces beyond the immigration hut (Larnaca Airport take note), then wander round taking pictures of United Nations watchtowers, barbed-wire-strewn no-man's land and apartment blocks riddled with shrapnel scars. In other words, all the places where photography is forbidden.
More conventional tourist attractions on the Turkish side include the Venetian city walls, former churches converted into mosques and the sandstone law courts built during the British colonial era. Under the Ottoman arches of the Büyük Han ("great inn"), I get chatting to some Turkish Cypriots, but like watching friends go through a nasty divorce, it's best not to take sides.
The Green Line is a UN buffer zone that stretches from one side of the island to the other, and in some parts of Nicosia it separ­ates communities by only metres. The on­going thaw in relations is evident in a flurry of construction projects. Builders on the Greek side busily renovate villas overlooking frontier checkpoints where once a Turkish sniper might have taken aim.
Travel: Tim Pile takes the rough with the smooth in Crete
Cyprus sold its soul to tourism long ago and is now selling citizenship to investors and real estate to the highest bidder. My hotel in Larnaca doubles as a property agency and twice during my stay, staff ask if I'd like to buy a holiday home and whether I have any busi­ness contacts in China. The wheeling and dealing appears to be paying off. In 2013, a 10 per cent levy was applied to per­son­al savings over €100,000 (HK$815,700) in return for bailing out Cypriot banks but, since then, the eurozone's smallest economy has been making a steady recovery.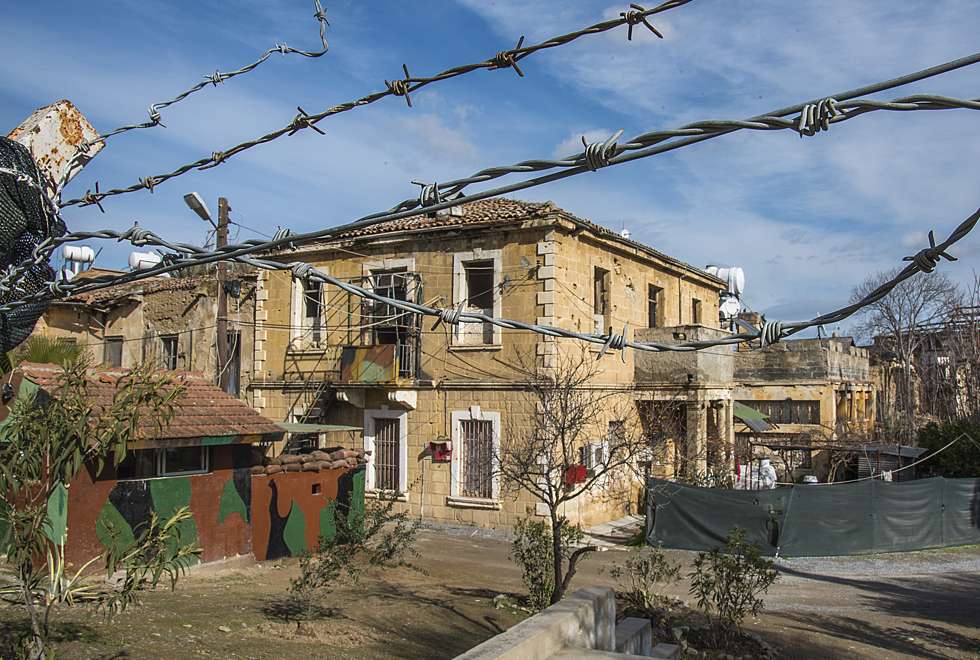 Compared with the energetic capital, Larnaca in winter has an out-of-season air. Tourist restaurants and souvenir shops are shuttered and hotels offer rooms for the same price as a couple of pints in Lan Kwai Fong. Daytime highs struggle to reach double figures but like in Hong Kong, there aren't enough cold days each year to justify the buying of radiators. Cypriot men huddle over backgammon boards in cafés and British expats gather in unheated pubs to watch televised Premier League matches, while Russians stroll around in their swimwear.
'Our kind of place' – Corfu gets the family thumbs up
In search of warmer weather, I set off for Paphos, which is supposed to have the mild­est temperatures on the island. It also has the distinction of being European Capital of Culture for 2017. A change of buses in Limassol proves easier said than done, until a friendly travel agent directs me to the right queue.
My good Samaritan is originally from Siberia and says her adopted city is home to 40,000 permanent Russian residents, which is why it has become known as Limassolgrad. She hints at the shady financial practices of some of her Cyprus-based compatriots and is just getting into her stride with tales of tax evasion and fraud when the Paphos bus pulls up. (Later, I google "Limassol, money laundering" and find the city described as "a sunny place for shady people".)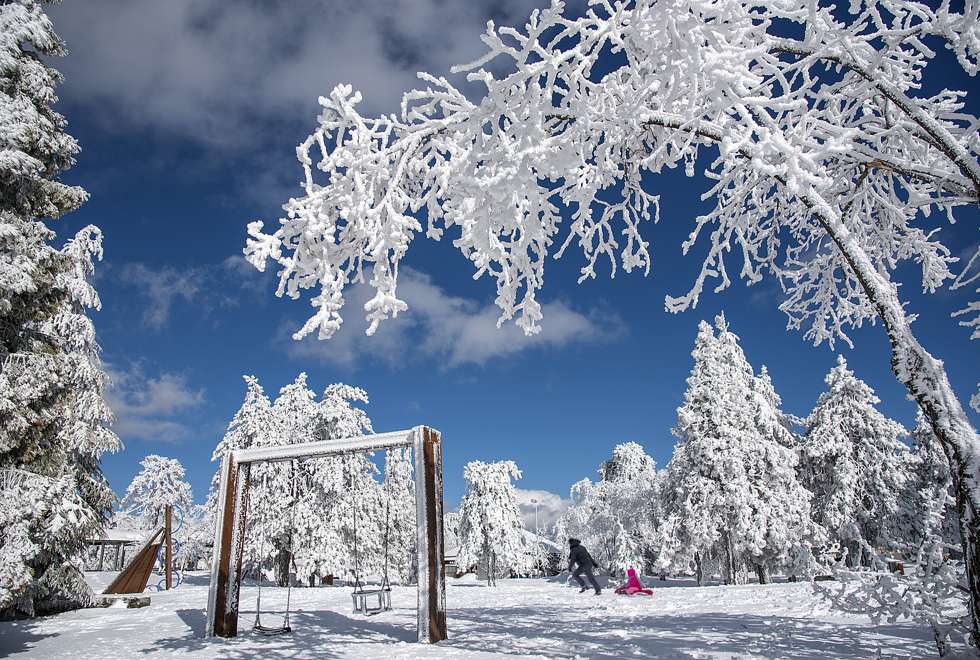 The cold weather is bad enough but I didn't come to the hottest, driest island in the Med expecting snow. Despite being a European Union member, Cyprus is nearer Baghdad than Athens, but sitting in a chilly café calculating distances on my smartphone isn't going to make the mercury climb, so I head to a car hire office.
"Don't go into the Troodos Mountains," the clerk warns, as she hands over the keys. "The roads were closed yesterday because of the snow." I cross my fingers and promise not to.
Discover Turkey's Turquoise Coast
The hatchback looks like it could cope with a blizzard and it's toasty inside, once the heater kicks in. Snowflakes float in the frigid air at Kelefos Bridge, a medieval stone crossing in Paphos Forest, but the roadside dusting of snow becomes much deeper on the approach to Mount Olympus, Europe's most southerly ski resort. Two half-buried cars lie abandoned at the side of an icy road; a sign that perhaps it's time to head back.
In the village of Troodos, I'm treated to the surreal sight of a Thai tour group giggling with childish delight as they hurl snowballs at each other and race around on toboggans. Who needs scorching Mediterranean weather and travel brochure beaches when you've never played in the snow before?