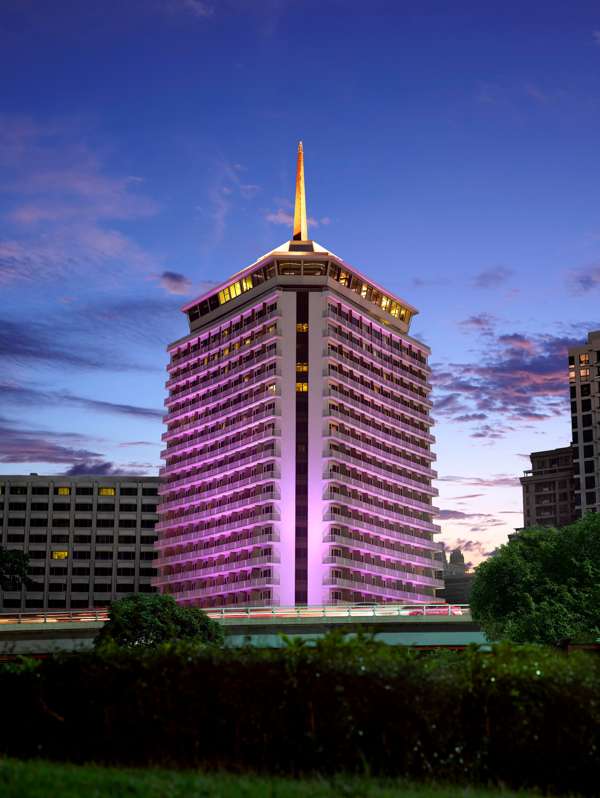 Fondly known locally as Thailand's first proper skyscraper, and its first five-star hotel, the 23-storey Dusit Thani was opened in Bangkok in February 1970 by the founder, and – now well into her 90s – still honorary chairman of the Dusit Thani Group, Thanpuying Chanut Piyaoui.
Bangkok - the good, bad and ugly sides to the Thai capital for visitors
The impressive Thai-Modernist hotel was designed by Japanese architect Yozo Shibata and managed, at first, by Western International Hotels (now Westin Hotels & Resorts), but was a proud symbol of the city's modernisation. Next year, sadly, it will fall victim to modern modernisation, and be torn down to make way for yet another "mixed-use" development.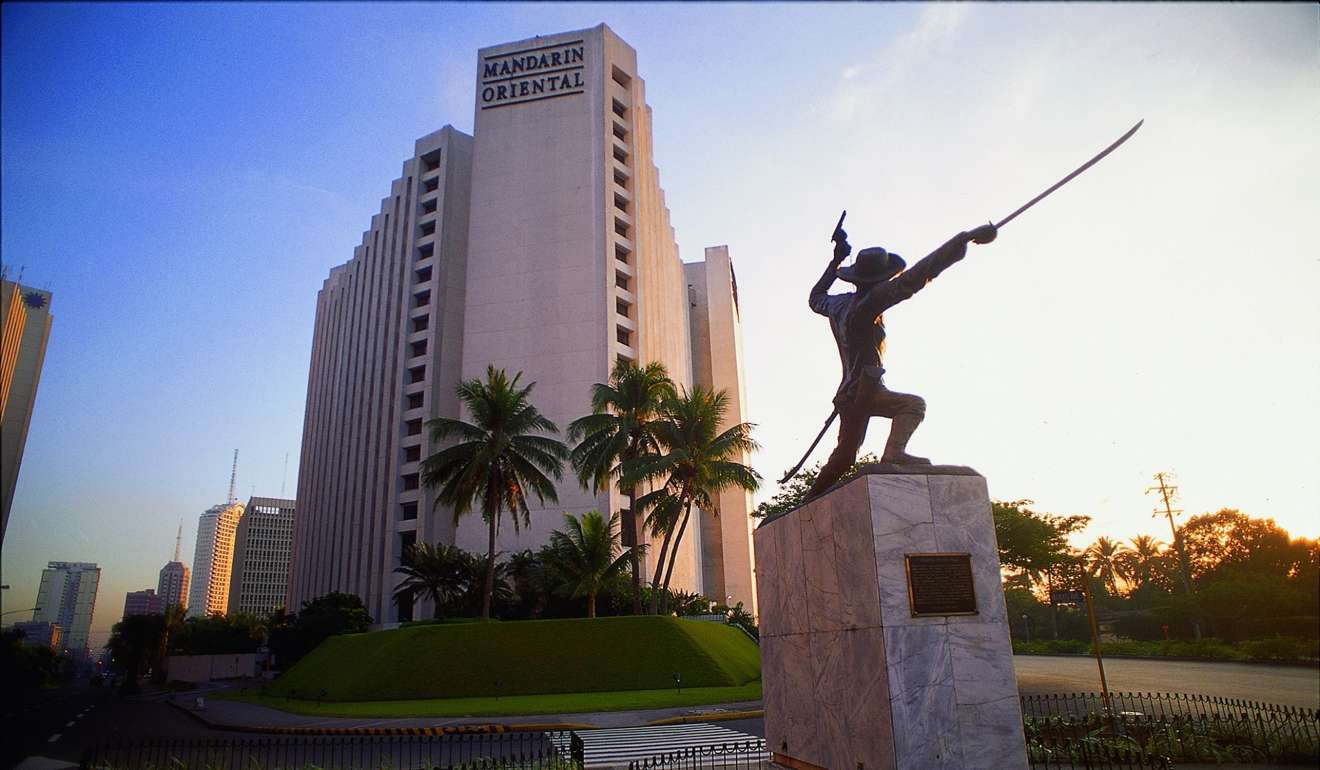 News of the impending loss of the Dusit Thani should perhaps come as no surprise. A pattern seems to be forming across the region, with several important Modernist hotels vanishing in the past couple of years or so.
Luxury hotel openings in China and Asia in 2017
Opened in 1976, the Mandarin Oriental Manila was demolished in 2015, and the nearby InterContinental, the Philippines' first international hotel when it opened in 1969, was brought down last year. Both buildings were designed by the National Artist of the Philippines (a sort of architect laureate), the late Leandro Locsin, but protests about national pride and cultural heritage were ignored.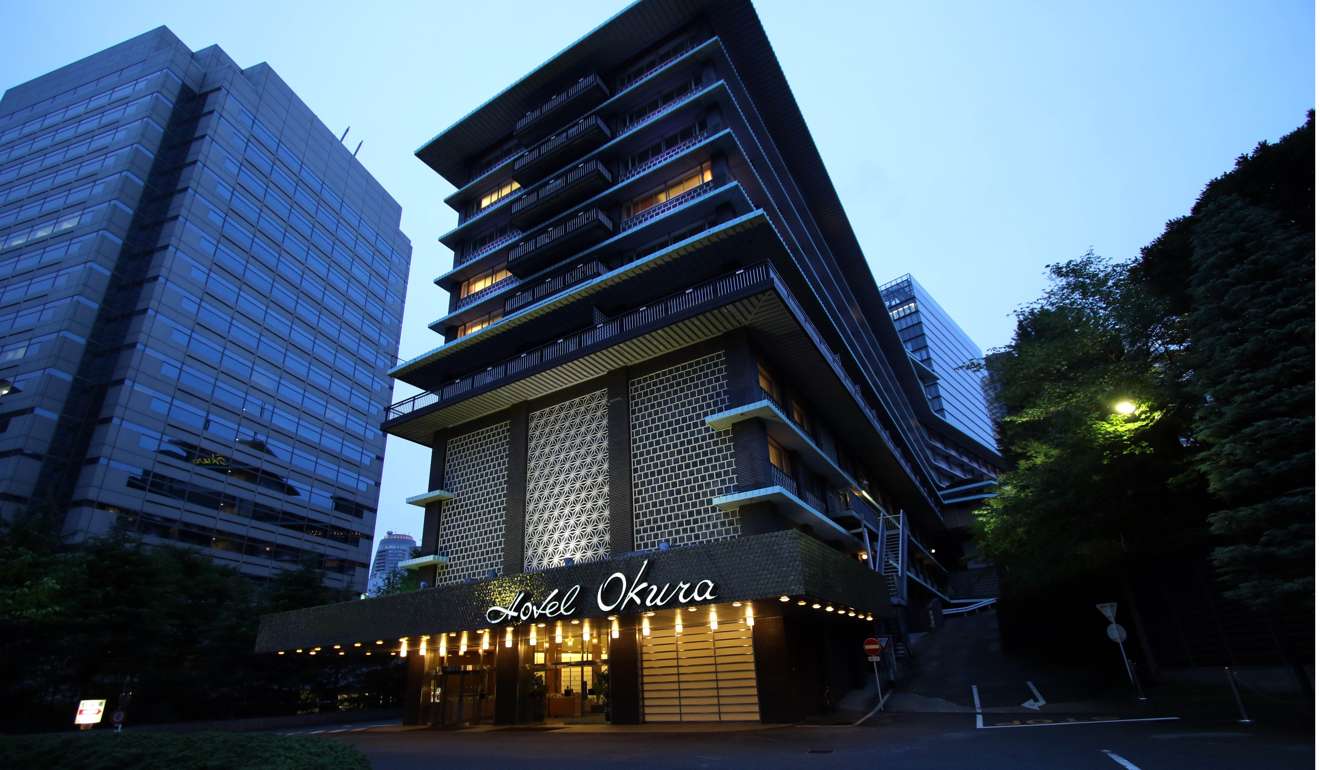 Despite widespread concern, and a concerted, well-organised and widely reported campaign by Monocle publisher Tyler Brûlé (savetheokura.com), the Hotel Okura Tokyo – which he described as "the last great 1960s original in that city and without question one of the most loved modernist hotels in the world" – was also reduced to rubble in 2015.
The Dusit Thani Bangkok will not close until the end of June next year, so there is still time to check in and experience, or re-experience, one of Southeast Asia's landmark modern hotels. Search YouTube for "Manila Mandarin Demolition" for a haunting high-definition drone video of what remains of that particular property, and a sad reminder of how cruelly, and suddenly, the wrecking ball swings.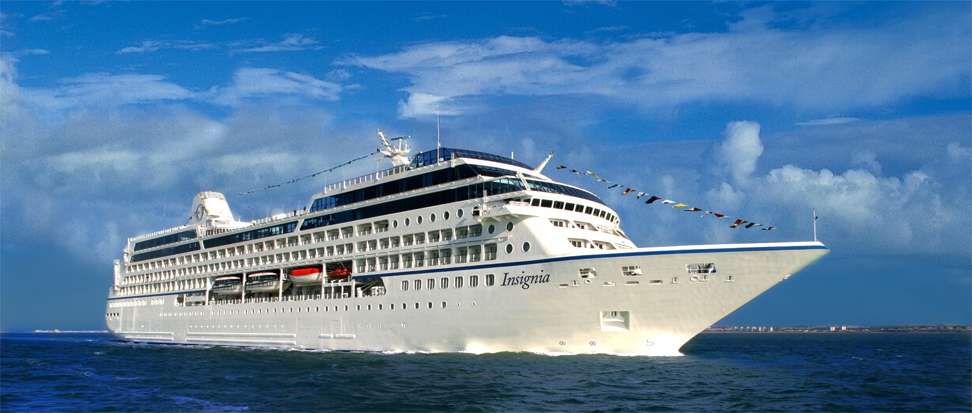 Windows on the world Although it's not due to get under way until January 2019, a couple of the cheaper cabin categories on Oceania Cruises' Around the World in 180 Days voyage are already waitlisted. The cruise will indeed get you around the world – to and from New York – and in 174 days. If you want to get the full 180 under your belt, you'll have to stay on board for the final leg, down to Bermuda and Miami. But by that time, I suspect, many passengers will be ready to disembark for good.
Luxury liner Queen Elizabeth starts cruise from Japan for the first time
This is an epic, once-in-a-lifetime cruise, scheduled to call in at almost 90 ports (including Hong Kong) in 36 countries. There's an option to abandon ship in London, which shortens travel time to 158 days. This should be enough, for most people, anyway, especially when they realise that a five-day North Atlantic crossing awaits those who remain on board. Fares for the full 180-day voyage, operated by the 342-suite Insignia, start from US$41,909 for the cheapest ocean-view room. There are slightly cheaper options, but spending 180 days in a cabin without a porthole can't be on many bucket lists. See www.oceaniacruises.com for the full itinerary.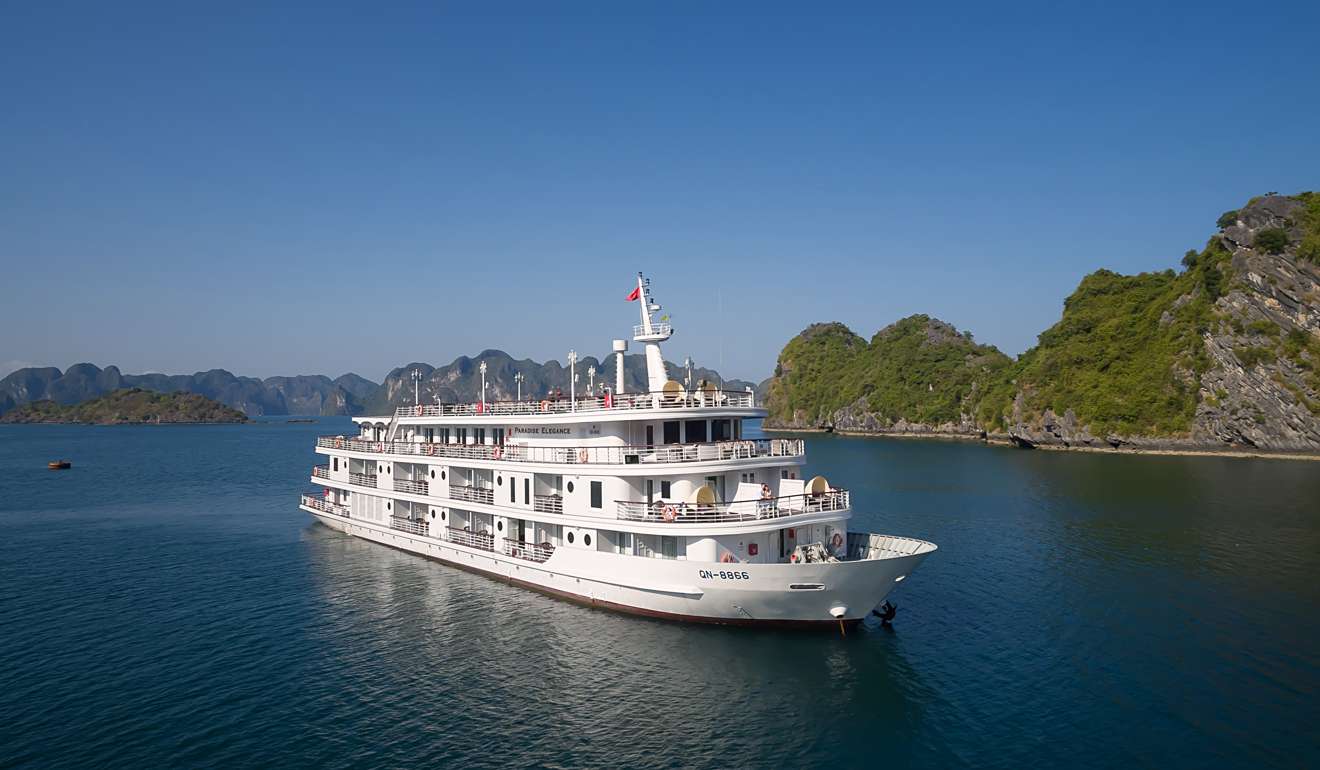 Bay watch Paradise Cruise has just launched the first of two Paradise Elegance ships that will be operating two- and three-day excursions around Vietnam's beautiful but increasingly crowded Halong Bay. Paradise Elegance I contains 31 cabins, each with a bathroom and a balcony, a restaurant with à la carte room service, a grand piano, a fairly spacious sun deck with circular bar and a spa with four treatment rooms.
Kong: Skull Island tour package takes in Vietnam film locations
The similar Paradise Elegance II is scheduled to launch in June. Packages include road transport between Hanoi and Halong Bay, and start from US$210 per person. Visit www.paradisecruise.com for further details and reservations.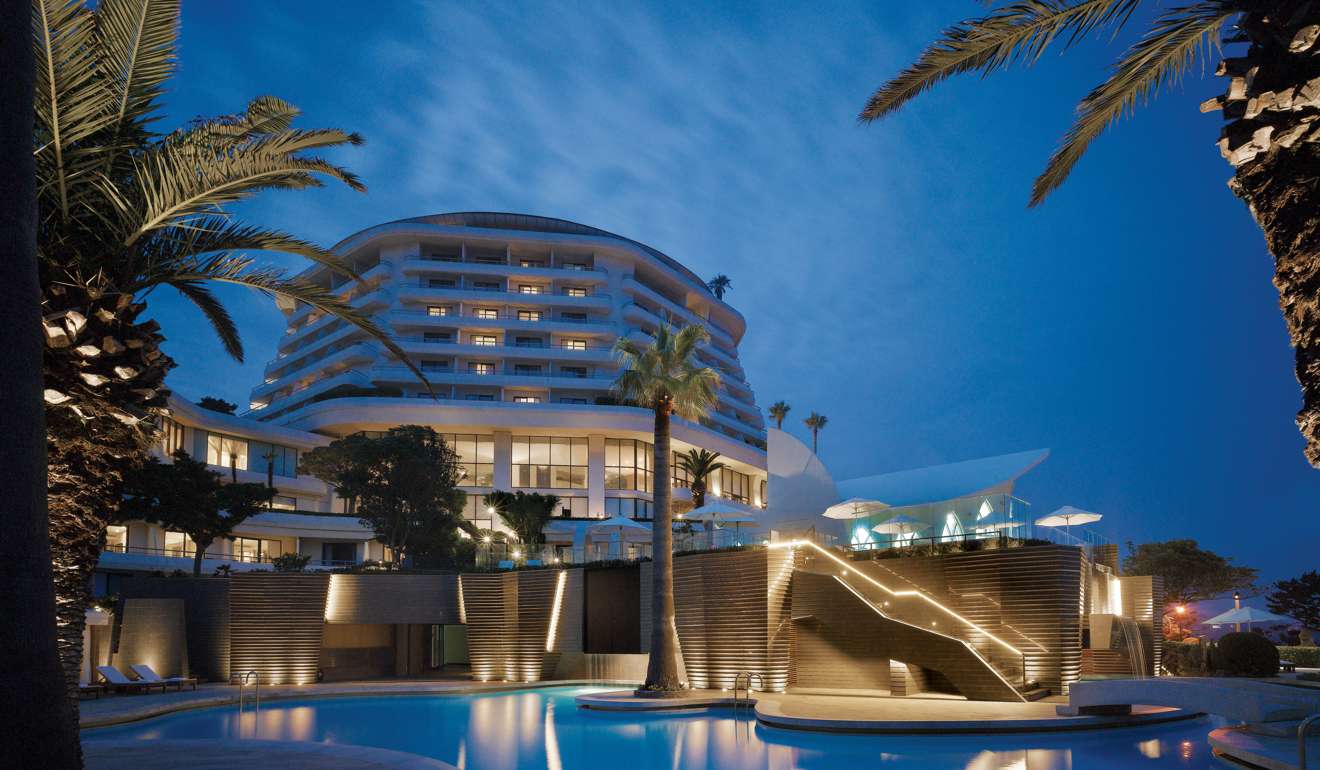 Deal of the week Cathay Dragon will be increasing flights from Hong Kong to South Korea's Jeju Island from two to four per week from March 30, which makes Westminster Travel's two-night Jeju package easier to arrange. The cheapest hotels start from HK$2,810 per person (twin share) but these are in Jeju City. The better holiday properties are on the south coast, and start from HK$3,320 for the Hyatt Regency. The nearby Lotte and Shilla hotels are priced from HK$4,130 and HK$4,190, respectively.
South Korea's Jeju Island offers hidden pleasures for travellers
Weekend surcharges of between HK$200 and HK$410 per room night are applicable at all hotels and resorts listed. There are also blackout dates from March 31 to April 1, April 12 to 16, April 28 to 30 and May 26 to 27. Otherwise, you're good to go until June 30.
Click the Packages tab at www.westminstertravel.com for more details and reservations.