It's a chilly early morning in Thailand's Mae Hong Son province and the forest-covered hills and mountains, now wrapped in misty cloud, seem relatively untouched for a country eager to develop. This area has long been home to hill tribes that live off the land, cultivate crops and preserve age-old customs as the world around them changes.
Our four-wheel-drive van ascends along narrow, winding, slippery and steep mud roads, with sharp drop-offs and no rail guards. Through the occasional clearing, valleys of emerald-green rice fields can be seen far below.
In pictures: the last tattoo-faced women of Myanmar's Lai Tu Chin tribe
The driver jerks the steering wheel left and right to keep the van steady. It's still the rainy season (June to October) and landslides are common. Villages can be cut off for weeks, even months.
"It's like driving on a birthday cake," quips the driver. As the van rocks wildly, I ask why he's not wearing a seat belt. "Not a good idea if the vehicle starts to slide over the cliff. I want to jump out quickly." I wait for a laugh, but none comes. I quickly unbuckle.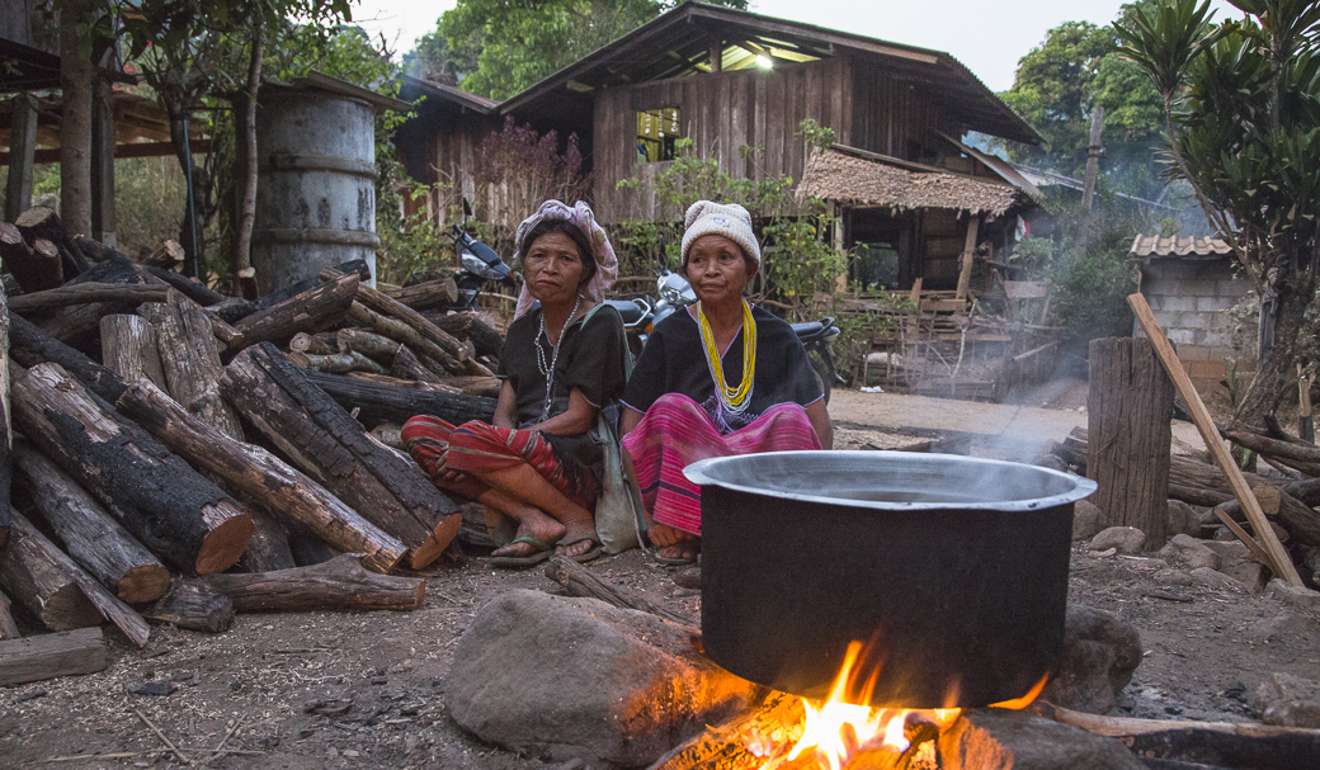 These hills are home to Thailand's largest minority ethnic group, the Karen. Their distant origins are unknown, but they settled in Burma (now Myanmar) several centuries ago and later migrated to Thailand, where an estimated 400,000 to 500,000 live, mainly in remote, closely knit villages scattered along the Myanmar border.
Remote trek in northern Thailand offers taste of a slower, simpler life
The Karen are unique among Thailand's major hill groups, which also include the Akha, Hmong, Lahu, Lisu, Mien and Palaung. Formerly animists and Buddhists, many con­verted to Christianity, which was intro­duced in Burma in the 1800s, mainly by American Baptist missionaries. The Karen are skilled weavers and the only tribe who captured and trained elephants. They also have their own marriage system and language, and a close connection to the environment.
Mongolia's nomads: masters of their destiny in a changing world
Mae Hong Son has a raw natural beauty; towering mountains, spectacular waterfalls and virgin forests that are home to hornbills, drongos and rare barking deer. But it is also Thailand's poorest province. Many Karen villagers struggle to be self-sufficient yet are trapped in cycles of rural poverty. Cut off and marginalised, many families live well below the global poverty line.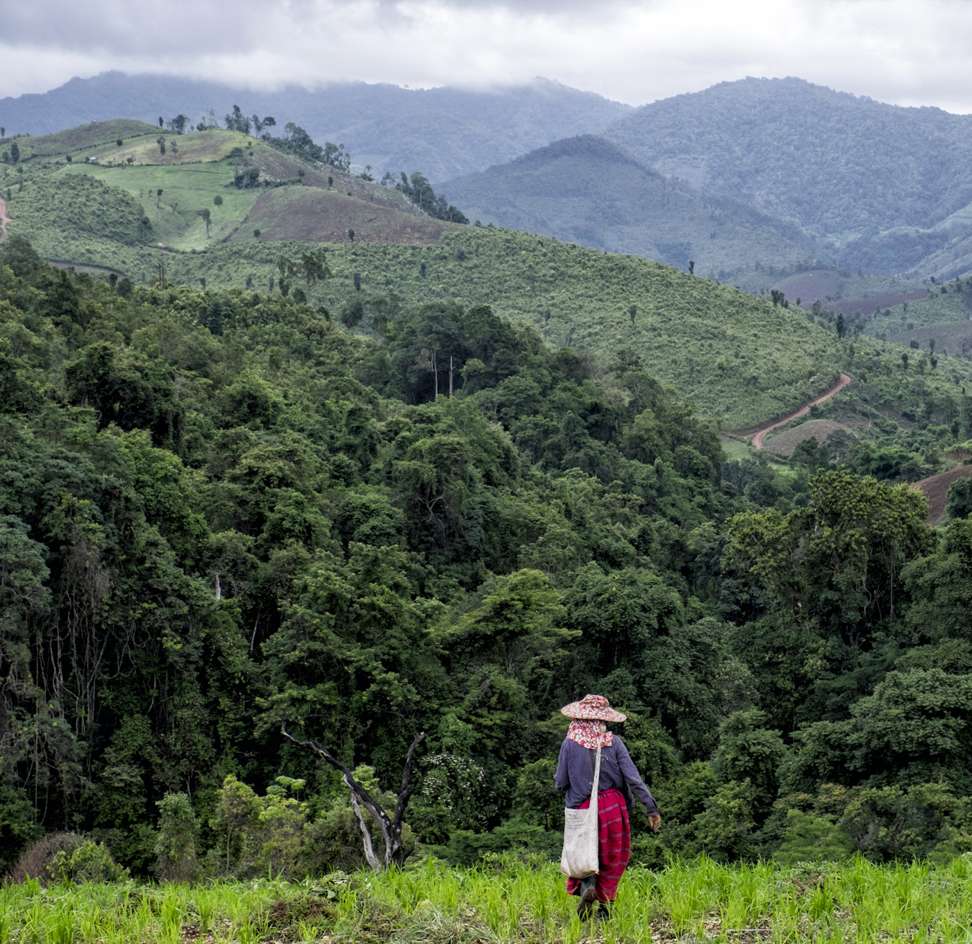 The majority of Karen make their living as farmers – growing mainly rice, but also soy­beans, onions, garlic and corn for animal feed – and the climate in northern Thailand can be extreme: too much or too little rain destroys yields, forcing young men to look for work in cities, as cheap labourers, and children to withdraw from schools. Only one in four manage to complete secondary education.
Malaysian punk artists use radical woodcuts to assert natives' rights
The mountain village we've been travel­ling to, Ban Huay Ma Nam, in southern Mae Hong Son, is illustrative of the Karen's hard­scrabble existence. Along dirt paths is a cluster of ramshackle, bamboo-and-thatch houses elevated on stilts, as protection against flooding and wandering animals. Chickens peck the ground; mangy dogs doze in the sun; barefoot children play. The bougainvillea spilling over fences is all that brightens the village. There is no electricity or running water. No one here has used a flush toilet, seen a television or travelled by car. At night, wood is burned for cooking, the smoke helping to deter disease-bearing mosquitoes, a problem particularly during the long rainy season.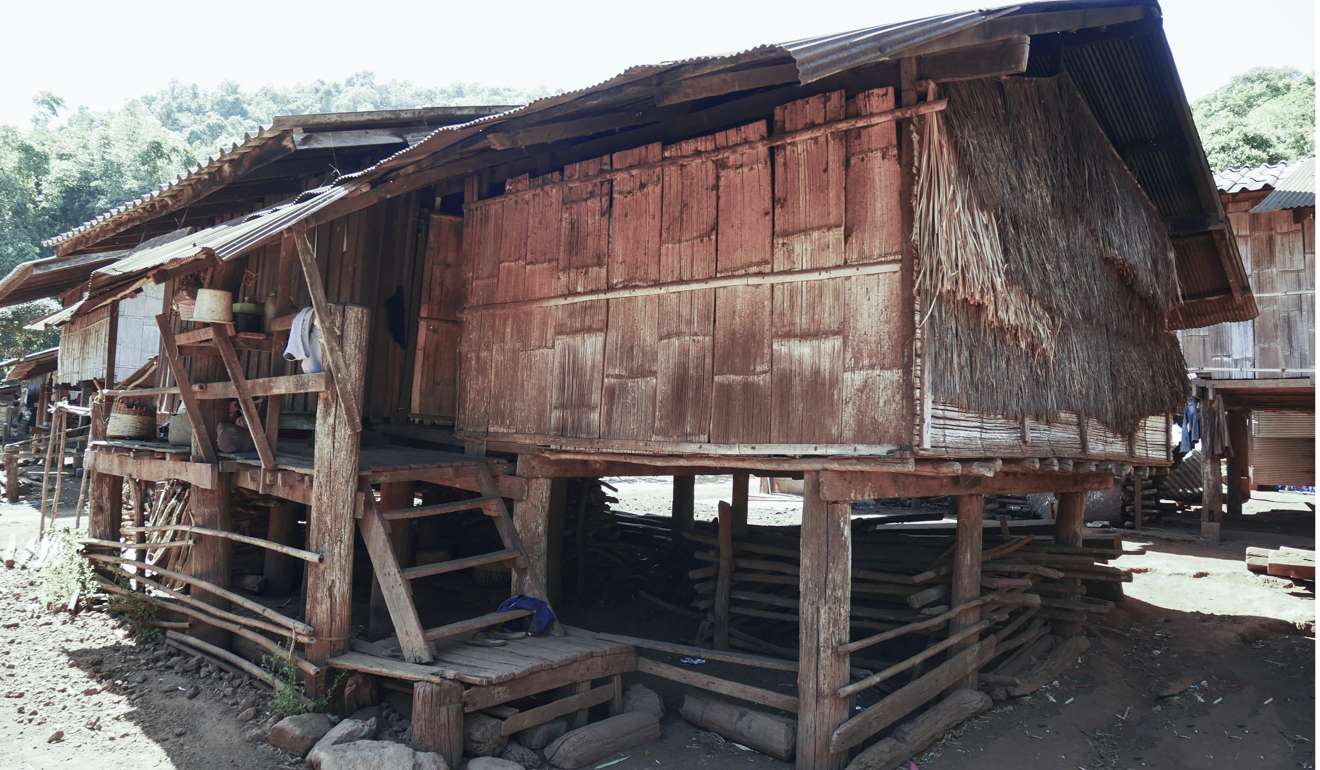 Men, most of them elderly, hang about in sarongs, women in embroidered tops, carry­ing babies slung in cloth sacks. The younger adults are at work in the rice paddies, several kilometres away. The village and its water supply are separated by a 10-minute walk down a muddy forest path, at the end of which I find a middle-aged woman kneeling by a narrow river, filling plastic bottles to haul in a bamboo-woven basket strapped to her back.
Indonesian tattooists revive tribal traditions by tapping into the past
As remote communities struggle, organi­sations such as the charity Karen Hilltribes Trust (KHT) are helping to foster hope and a sustainable future. KHT works directly with the villages to implement development projects designed and run by the Karen, one of which is the installation of irrigation systems that facilitate year-round farming. Dams not only feed water to the paddy fields in the rainy season, they also provide a reser­voir of water for the dry months.
The Amazon invasion: 'Most endangered tribe in the world' is under threat again
KHT has been building irrigation systems in the area for 10 years, and the organisation relies on visiting volunteers to help carry out its work.
"Teams of up to 10 people live in a Karen village and help to install our gravity-fed pipeline system," says KHT director William Harnden. "The project takes three weeks and typical groups have been undergraduate students who come for a month. They have a food budget and cook for themselves, spend time working alongside and living with the Karen."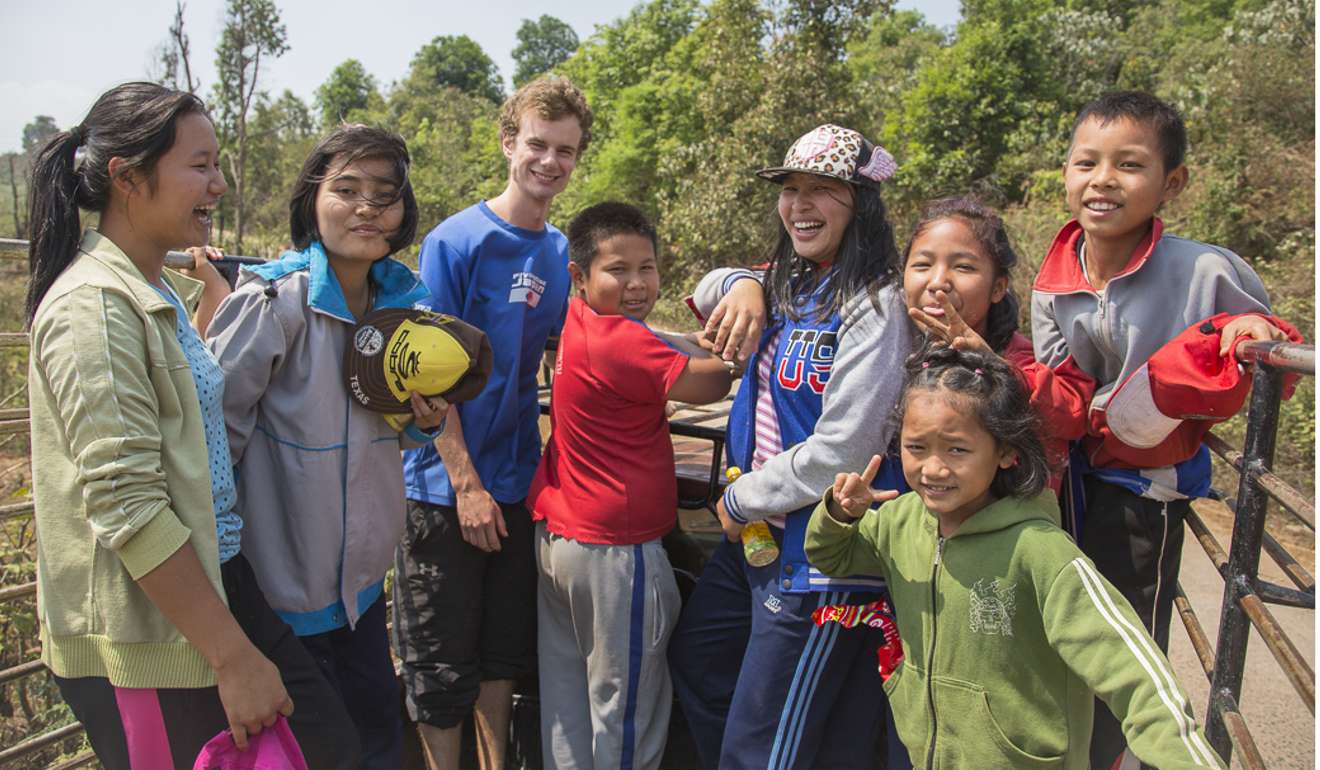 The KHT also employs volunteers as English teachers, says Harnden, who "are placed in pairs and live with host families near primary and secondary schools, where they teach. They do this by bringing [English] to life, using games, interaction and helping the Karen English teachers. This placement lasts two to five months and is popular with gap-year students and retired teachers."
The Kingdom of Women: China's 'lost tribe' of matriarchs, the Mosuo
The forest grows thicker and the air cooler as we ascend on a section of recently paved road towards Bam Rom Yen, 5km from the Myanmar border and one of KHT's success stories. The village has grown from half a dozen huts to 35 brick-and-teak homes that curve around a small, blue church. Most homes have a satellite dish and a car parked out front, and toilets, electricity and fresh drinking water inside. Nearby is a hospital and a school. Many of these improvements have been put in place by KHT and its volunteers.
For the Karen, water-borne diseases have been endemic and frequently deadly.
"When I was growing up," a Bam Rom Yen elder says, "people would get malaria or dengue fever and just take herbal medicines. You lived or you died. It was just by chance."
The man has seen his son, sister and brother die. But in the past dozen years, there have been no cases of malaria or typhoid in the village.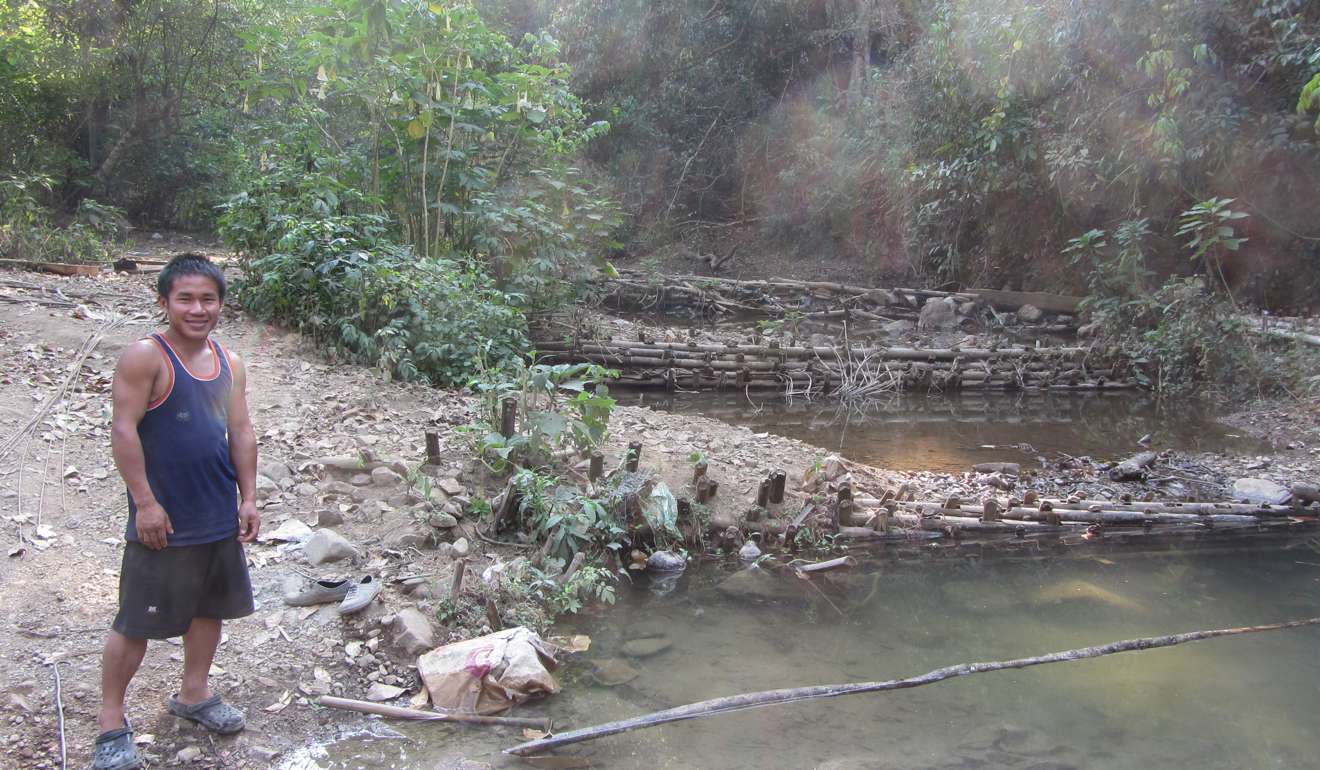 But concerns remain. Despite families having lived in the same village for 100 years or more, many are unable to obtain titles to their land and live without proper rights to their homes. And while the Karen have fared better in gaining citizenship than, say, the Akha and Hmong hill tribes, doing so remains a challenge for many. Without citi­zen­ship, people cannot legally expect to be provided education, welfare or health care by the state, and are unable to vote or run for office.
At Mae Hong Son airport, waiting to fly back, via Chiang Mai, to Bangkok, I think about the many things we in affluent societies take for grant­ed: drinkable water that doesn't have to be hauled from a river, indoor toilets and showers, light that comes on at the flick of a switch. The Karen are still far from the self-suffi­ciency they desire, yet optimism can be found in their sustainable spirit – strong com­munity ties, a pride in their traditions and a deep connection to their past and place.