The Good
London's landmarks are etched into our consciousness from a young age and there's an exhilarating sense of déjà vu for some of us when we first ride across Westminster Bridge on a bright red double-decker bus. The iconic Houses of Parliament and Big Ben demand our full attention and when we finally tear ourselves away, there's St Paul's Cathedral, Tower Bridge and Buckingham Palace to investigate. To get your bearings, head down to the South Bank for a ride on the London Eye, with its 32 pods – one for each of the London boroughs – numbered one to 33 (there's no capsule 13).
Talking of the river, the 163rd University Boat Race takes place on April 2, which means you have a full 12 months to get organised for the next one. To celebrate the timeless Thames tradition, local authorities put on free Boat Race in the Park events with big screens, beer tents, food and live music. Alternatively, head to one of the many riverside pubs, such as the Blue Anchor, that set up outside bars and barbecues, or find a spot along Putney embankment for good views in both directions.
Claridge's London: it doesn't get much more glamorous than this
In northwest London, stadium tours can be arranged at Wembley, the Home of Football, and Lords, the Home of Cricket. In the southwest of the city you'll find Wimbledon, the Home of Tennis, and Twickenham, the Home of Rugby. In fact, this corner of the British capital offers plenty to see and do, is less touristy than central London and is only a short hop from Heathrow (Not the Home of Airports).A relaxing way to travel between the city and southwest London is by riverboat. Vessels pass beneath 15 bridges and negotiate two locks en route, stopping at that leafiest of suburbs, Richmond, before terminating at Hampton Court Palace. London boasts more green space than any other world capital and access to the 960-hectare Richmond Park is guaranteed by an 1872 act of parliament. Red deer roam among ancient oaks and, from high ground, St Paul's is visible 20km away.
Completed in 1515, Hampton Court Palace was once the home of serial spouse botherer Henry VIII. Five of Henry's wives shared his luxurious pad and the ghosts of two, Jane Seymour and Catherine Howard, are said to haunt the grounds. The magnificent state apartments and riverside gardens are open to visitors who lose themselves in Britain's oldest surviving hedge maze.
The Beaumont: a weird, wonderful central London hotel
Sightseeing in London is more than boat rides and buildings, however. "Music tourists" rock up specifically to see live gigs and performance-hungry visitors lap up West End musicals, plays, opera and dance shows. The world's second most-visited city (after Bangkok) is also renowned for its excellent museums and art galleries, and Londoners all have a favourite scenic city viewpoint. Skip the futuristic Shard and head instead to the underrated and free-to-visit Sky Garden. Take a lift to the 35th floor, which opens onto a large seating area with cafés, restaurants and vistas of one of the planet's great cities. As the Tourist Office slogan says: See the World, Visit London.
The Bad
See the world, Visit London? At current prices, it might be cheaper to see the world. A few pints of Guinness in an Irish bar in Leicester Square? Ryanair will fly you to Dublin for a tenner. And instead of nibbling tapas at Tower Bridge, get a budget flight to Valencia. Still, visitors are in London to see London and the Brexit-battered pound means the city is better value than it was before last June, but only just.
London hotel The Arch offers a charming 'Georgian townhouse' experience
The capital is where the jobs are, which means steep housing costs for residents and tourists having to take out mortgages for a decent hotel room – and if a proposed hotel-room tax gets the green light, they'll need to dig even deeper. As every Hongkonger knows, businesses pass on as much of their exorbitant rent as possible. In London, this is reflected in everything from the price of a meal or a pint, to a football match of concert ticket.
Another reason to plan a trip sooner rather than later is the commencement of extensive renovations to the Houses of Parliament. Discussions over costs are ongoing but once the work gets under way, expect London's most famous landmark to be shrouded in scaffolding and marred by cranes for at least six years. On the subject of views, the London Eye receives 3.5 million visitors a year, who put up with endless queues, admin mix ups (tickets booked online that don't arrive in time), pestering hawkers and impatient types pushing in, which to the English is the worst crime of all, although charging £90 for a family of four comes close.
Brexit bargains: 5 ways Hongkongers can profit from pound's plunge
London's poor air quality is becoming a cause for concern, with particulate levels at some locations higher than those recorded in smoggy Beijing. Wood burning fires, diesel engines and spells of windless weather are being blamed. How long before Londoners start holidaying in Hong Kong for its cleaner air?
Still, if the fumes get too much, you could always take a day trip to the seaside. Brighton is an hour away, on a good day. The problem is, for Southern Trains, there aren't many good days. Delays, cancellations and strikes (the next one is scheduled for April 8) over who is responsible for closing the train doors will soon have you pining for the crowded carriages of the MTR.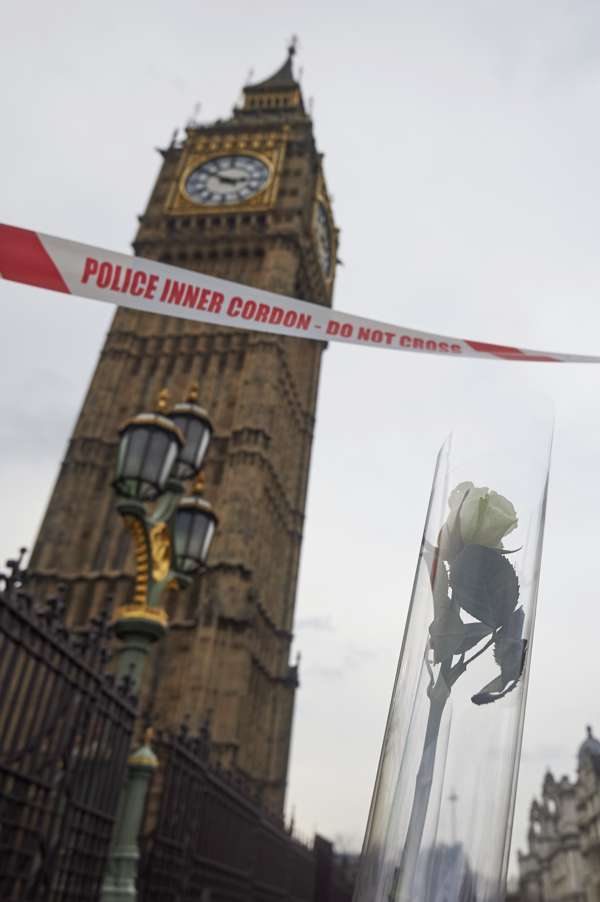 The Ugly
Sightseers strolling across Westminster Bridge at 2.40pm on March 22 weren't able to stop and admire the Gothic splendour of the Houses of Parliament or photograph Big Ben. By the time Khalid Masood's senseless act of terrorism had run its course, 40 people from 11 countries were dead or injured. The knee-jerk reaction of some will be to cancel trips, but Londoners will keep calm and carry on going to pubs and plays, soccer matches and boat races. And if you're planning a visit, so should you.