Easter is almost upon us and for Hongkongers that means shopping, joining family or friends for a barbecue and most popular of all – catching up on much-needed sleep. In other parts of the world, however, dozing the holiday away is the last thing on people's minds.
1 Buenos Aires, Argentina
For a hefty dose of Easter kitsch, you could do worse than head to Buenos Aires, in Argentina, and pay a visit to Tierra Santa, better known as the Jesus theme park (above). A 12-metre fibreglass Messiah is resurrected atop a plastic mountain every 60 minutes and staff kitted out in full costume (even the toilet cleaners are dressed up, as Roman soldiers) act out the Creation, Noah's Ark and the Last Supper.
A photographic tour of Buenos Aires shows city in a whole new light
There are carpentry demonstrations, belly dancing shows and the Baghdad Café does an excellent falafel sandwich. Children can get involved by carrying wooden crosses through the streets and nuns get in free.
A cynical TripAdvisor reviewer was soon won over, explaining that she felt "teleported back in time to ancient Jerusalem", adding, "It was like Jesus was walking beside us."
2 Pampanga, the Philippines
Nowhere is Easter celebrated quite as fervently as in the Philippines, one of only two predominantly Christian countries in Asia (East Timor being the other). In the Central Luzon province of Pampanga, a handful of fanatical penitents willingly have nails hammered into their palms and feet before being "crucified" by attendants dressed as Roman centurions. Carpenter Ruben Enaje is a veteran, having been skewered and hoisted every year since 1985 for his (presumably considerable) sins.
Less flesh, more pots: Angeles City, Philippines, wants to be known for its food
Catholic leaders discour­age the gruesome Good Friday ritual, claim­ing there are less dramatic ways to show one's faith, but the local mayor takes a more pragmatic stance, pointing out that the spectacle draws crowds of up to 60,000, resulting in a welcome economic windfall.
3 Corfu, Greece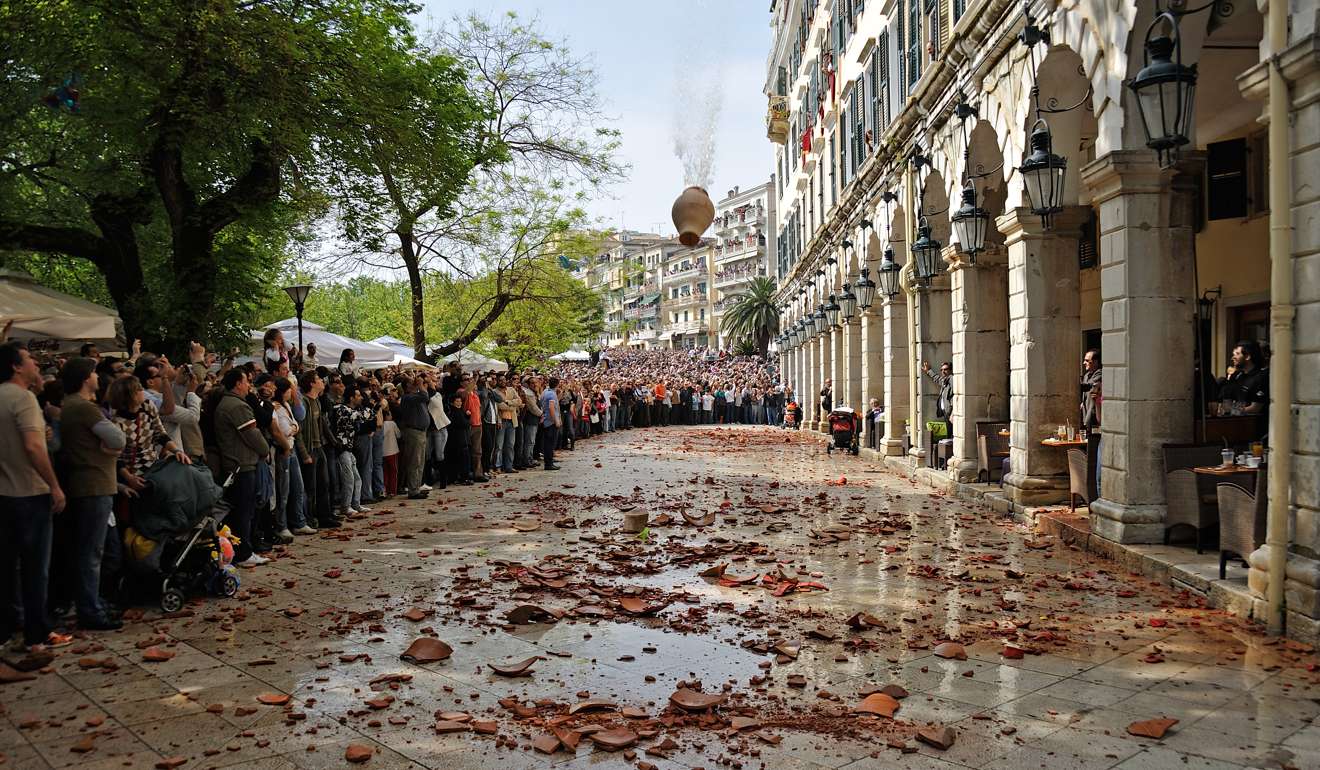 Easter is the biggest festival of the Greek Orthodox Church and on the holiday island of Corfu the strangest event takes place at noon on Saturday. As soon as the church bells toll, Corfiots hurl giant water-filled earthenware pots from balconies to much cheering from those gathered (at an unsafe distance) below.
Not everyone agrees about the ritual's origins. Some believe the tradition dates back 400 years, to when Venetian rulers would throw away the old to make room for the new. Others say the custom has a Biblical basis relating to the resurrection and it's also suggested that all the noise is designed to scare away the devil.
'Our kind of place' – Corfu gets the family thumbs up
Once the spectacle is over, onlookers hurry past shards of terracotta to the parade route, where marching bands are tuning up and spit-roasted lamb is falling off the bone.
4 Papua New Guinea
In Papua New Guinea, where tropical heat, humidity and a patchy supply of electricity hamper the custom of exchanging chocolate eggs, resourceful locals have come up with a cunning workaround. Trees outside houses of worship are decorated with cigar­ettes and packets of tobacco, which are handed out to the congregation after the service. The practice may not fully capture the meaning of Easter but it has a positive effect on church attendances.
5 The Czech Republic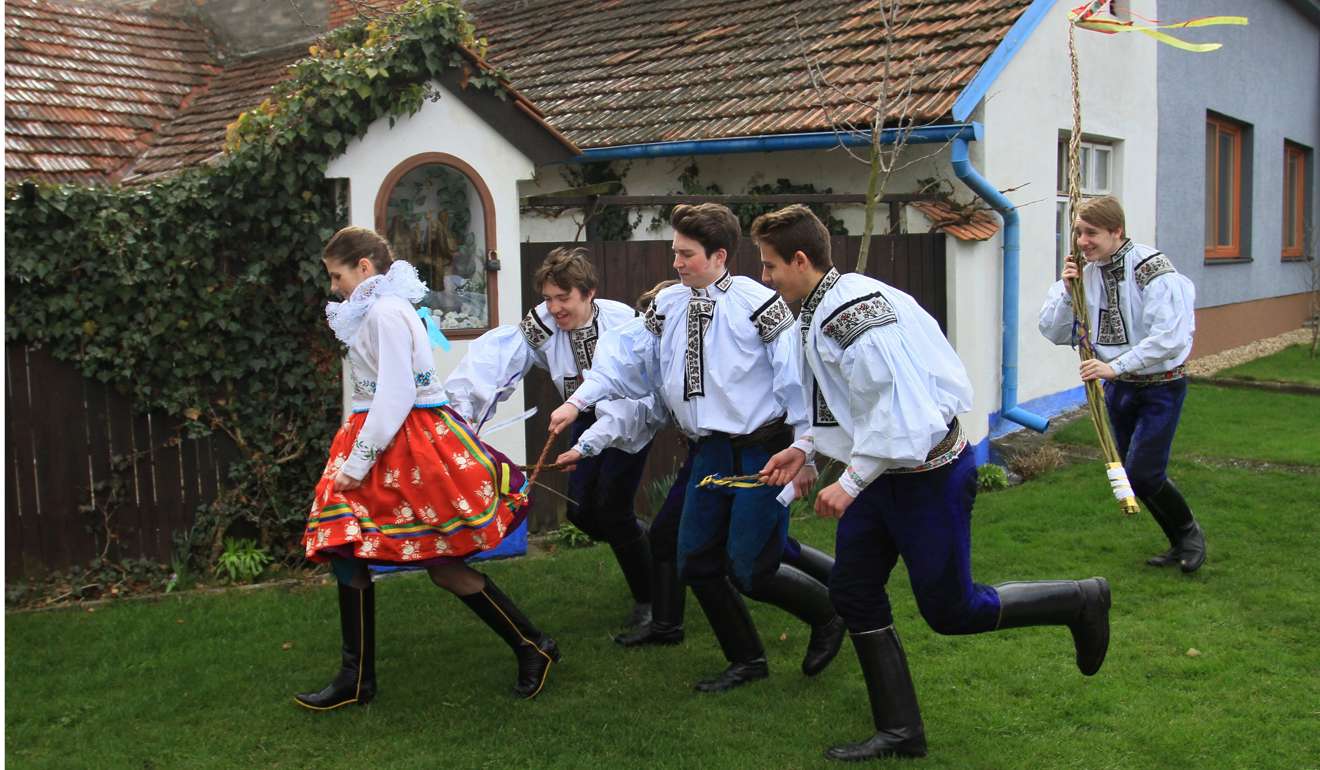 You can get away with all sorts of inappropriate behaviour by claiming you're taking part in an ancient ritual. In the Czech Republic, the Easter tradition of spanking women you fancy is still going strong. Armed with their pomlázka (a baton of braided willow branches), young men prowl the streets looking for girls to gently whip – but only because it promotes beauty, good health and fertility, you understand.
Bohemian rhapsody: how to escape the Prague tourist crush
Having been ceremonially swatted, the chosen woman presents the man with a decorated egg or a shot of whisky as a thank you for the, er, compliment. In some parts of the country, the quirky "Valentine's Day meets 50 Shades of Grey" custom is reversed on the following day and women get their revenge by soaking desirable men with buckets of icy water.
6 Bermuda
While people around the planet are celebrating Easter by noisily shattering pots, chain smoking or indulging in borderline sexism, the citizens of Bermuda are busy flying their kites. The story goes that a teacher, who was looking for a visually effective way to demonstrate the ascension of Christ into heaven, made a kite and deco­rated it with an image of Jesus.
Bermudans embraced the concept to such an extent that many now spend days designing colourful tissue-paper kites in preparation for flying contests at Horseshoe Bay Beach on Good Friday. In between tucking into hot cross buns and codfish cakes, competitors vie for "best in show" prizes while live bands entertain the crowds.
7 Andalusia, Spain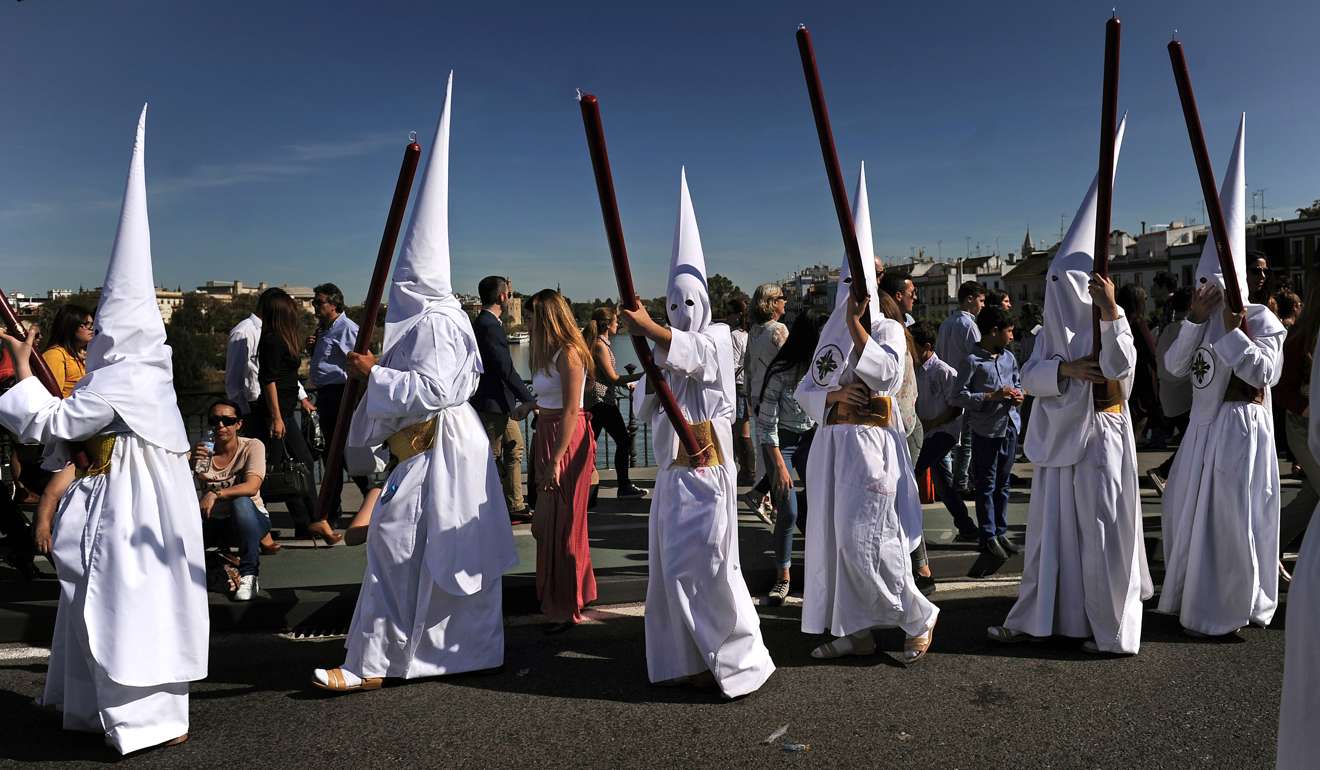 Filipinos may take Easter to extremes, but their Spanish colonisers taught them everything they know and celebrate Semana Santa (Holy Week) with passion and gusto, especially in the southern province of Andalusia. Penance processions featuring floats adorned with religious statues are carried through the streets for hours on end by privileged bearers. The penitents follow, many walking barefoot or with feet shackled and faces covered by pointy-hoods so that their identities are known only to God.
Reflecting the manic-depressive nature of the festival, music veers from the mournful thump of drums to the celebratory oompah of brass bands. Seville is renowned for the intensity and vibrancy of its celebrations, but as more than a million tourists descend on the Andalusian capital for Easter, it's essential to book accommodation months in advance.
8 Hungerford, Britain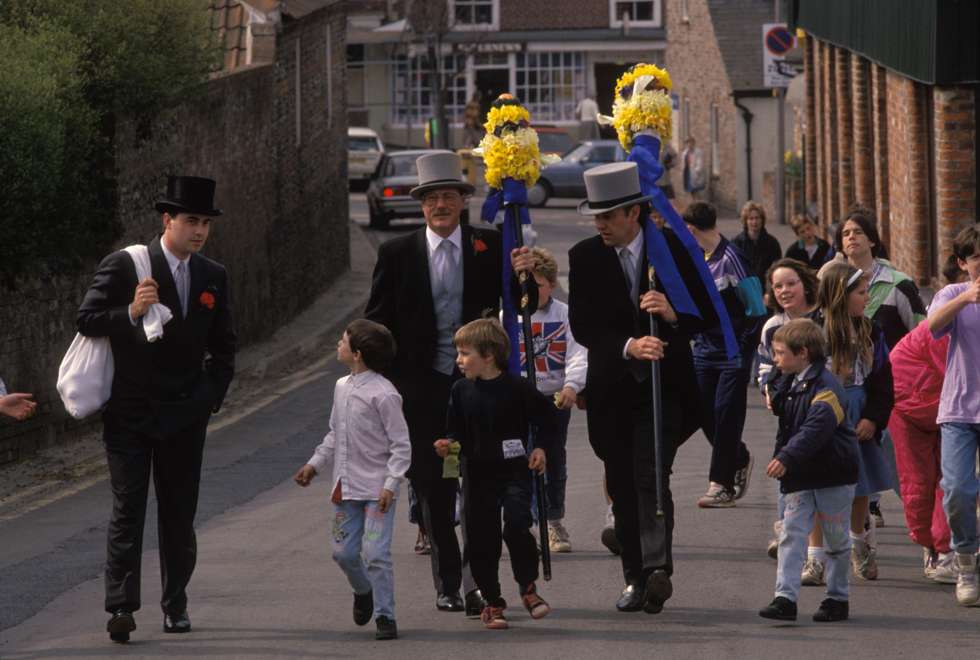 The good people of Hungerford would frown at all that Czech whipping nonsense. By comparison, Easter traditions in this part of southern England are far more, ahem, sensible. The two-week Hocktide festival begins with the sounding of a horn from the town hall steps. Commoners gather to elect two ceremonial Tutti-men, who, accom­panied by an Orangeman and a group of tutti wenches, roam the market town giving oranges to local women in return for a kiss.
In centuries past, many homes were less than hygienic and so began the tradition of carry­ing a long pole (the tutti) with a deodorising bouquet of flowers on top. It all seems like a lot of trouble for a quick peck on the cheek.