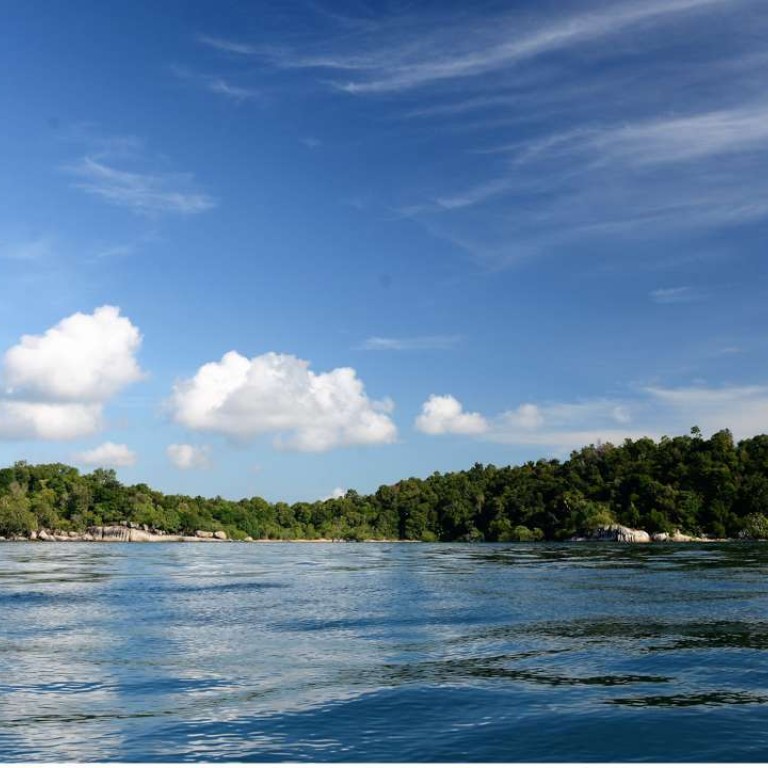 Indonesia's Cempedak Island resort is barefoot luxury at its finest
The adults-only private island resort is an eco-friendly tropical paradise. Just leave the heels and hair dryer at home
What's the story? Five years in the making, Cempedak – the common name for the tree known to Latin speakers as Artocarpus integer – is a new private island resort off the east coast of Indonesia's Bintan Island. It is from the same team behind nearby Nikoi Island, another Robinson Crusoe-esque set up.
How does it differ from Nikoi? Cempedak is a few notches up on the design and cuisine fronts. The main difference, however, is that Nikoi is geared towards families with young children whereas Cempedak is for adults only.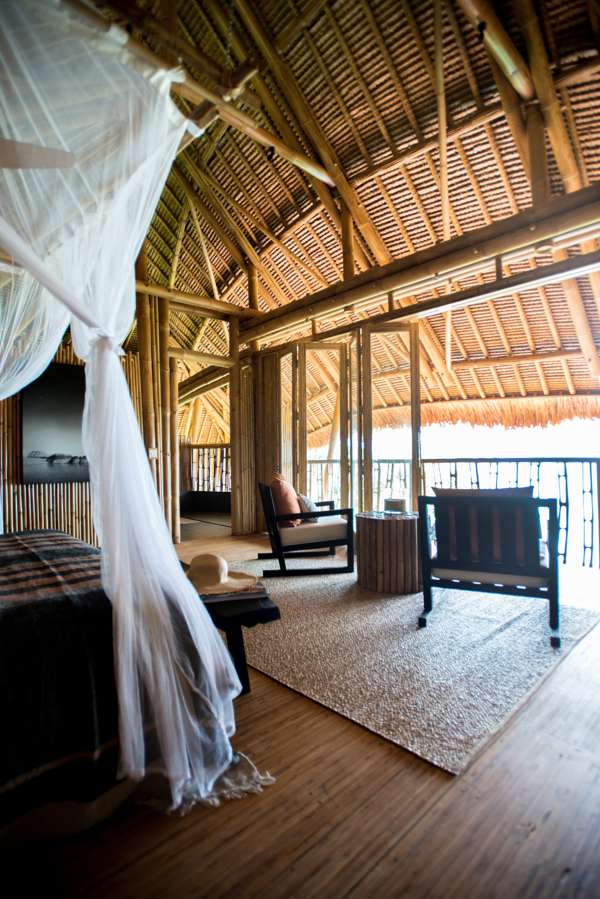 You've got my attention. How do I get there?
Catch a ferry from Singapore to Bintan (an hour's crossing), where you'll be picked up by private car and driven across the island (another hour) to a jetty, from where it's a 30-minute speedboat ride to Cempedak. Trust us, it's worth it. Or you could arrive directly by yacht, of course, if you have one to hand.
What does the resort look like? As your chosen vessel approaches the tiny, verdant island, a series of striking, curved bamboo structures come into view. Below their thatched roofs are the villas and public areas of the resort. But Cempedak is not just a pretty face. The owners are committed to eco-friendliness, too. Bamboo is sustainable and the open-sided, high-ceilinged designs cut out the need for air-conditioners. The resort was built by local workers using locally sourced materials and employs only Indonesian staff. Added to that, the owners have set up The Island Foundation, to help improve the income, health and education of surrounding communities.
Tell us about the guest rooms. All villas, they come in two types: beach-fronted or set back and elevated with a view of the sea. Both have airy, open sitting areas, terraces and a plunge pool large enough to get a couple of strokes in. A spiral staircase leads up to a bedroom complete with sitting area to further soak in the view.
What about the food? Breakfast, lunch and dinner are all served in the main restaurant (although in-villa and desert-island dining are also options) but, with a choice of terraces and hideaway nooks, you can sit somewhere different for each meal and feel like you're having a new dining experience every time. All meals are set menus and alternate between Indonesian and Western cuisine, created with local seafood, vegetables and fruit.
Is there a bar? There are three: one part of the restaurant, one next to the pool and the gloriously designed Dodo Bar, which is perched on top of a huge rock beneath a multi-storey thatched roof. Ask the bartender to tell you the story behind the name when he's fixing your drink from the impressive array of boutique spirits.
What is there to do? The in-room magazine, The Idler, offers a clue as to what you're supposed to be doing – and you can do it by the pool, the beach baror, if you're in an antisocial mood, on your own terrace. And for those who've tired of lazing, there are water sports, tennis, croquet and any number of other activities.
Is there a spa? Treatment rooms are being planned so, for now, massages are available in the none-too-shabby environs of your villa.
Anything else we should know? This is barefoot luxury. There are no room keys or air-conditioners, you'll need to bring your own hairdryer – if you must – and the walk­ways don't invite heels. If you like your luxe resorts hermetically sealed and sanitised, this probably isn't for you. If, however, you prefer your hair dried by a sea breeze and enjoy being lulled to sleep by the sound of lapping waves, you'll love it.
I'm sold. what's the damage? From S$450 (HK$2,500) per night plus taxes for a Sea View villa; S$95 per person per day extra for full board.