Everyone loves a travel bargain, but there's a world of difference between cheap and good value. Cheap is fine unless it means sharing a restaurant table with cockroaches or a hotel room with bedbugs. Good value can mean renting a holiday villa before the season gets going or hiring a car instead of waiting around for overcrowded local buses. Here are nine destinations where your money will stretch further than you ever dreamed – or at least allow you to buy a little more luxury than you budgeted for.
1 Indochina - CAMBODIA, VIETNAM AND LAOS
Living costs in the three countries are a steal. Whether hotels are slightly cheaper in Ho Chi Minh City, Vientiane or Phnom Penh is best left to the heated debate and one-upmanship of travel forums, but bottom-end daily budgets are generally agreed to be US$25 to US$30. Your room won't come with hot water, but in those temperatures you won't need it. There'll be no television either, but even if there was, do you understand Lao?
Luxury Mekong river cruise will take your stress away
If living frugally starts to get on your nerves, then slow down. Life on the road sometimes means getting off it for a while. Stop in Sihanoukville, Hoi An or Luang Prabang rather than racing around following a whirlwind itinerary.
2 BULGARIA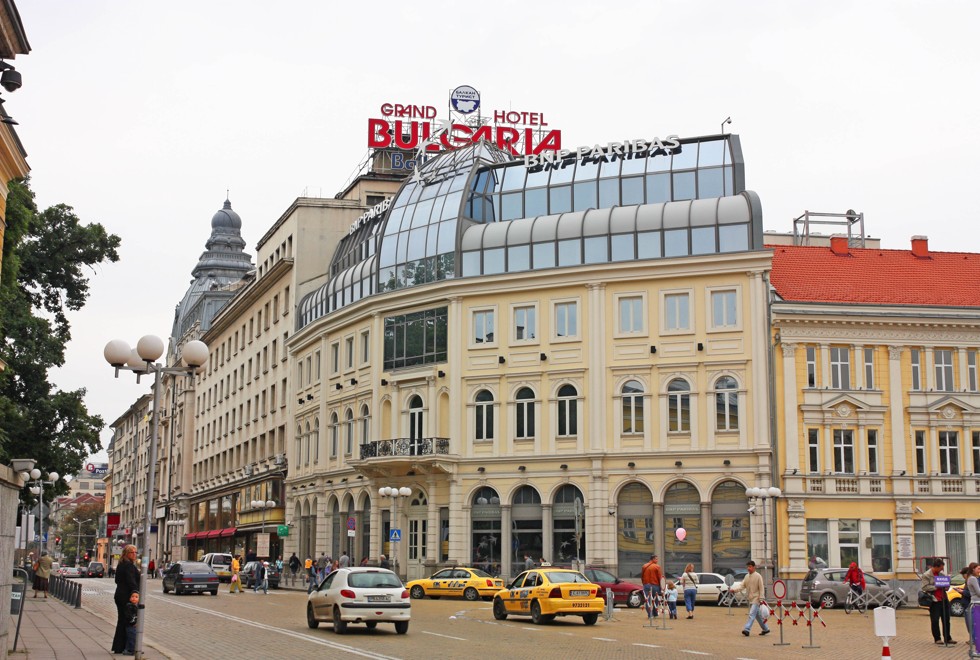 In Europe's cheapest country it's possible to buy a rural property for less than HK$30,000, so at least you'll have a place to stay on future visits. This week, a hotel room in the capital, Sofia, can be had for €15 (HK$127) on Booking.com. Pay double and you'll snag a stylish apartment in the city centre.
A meal at a decent restaurant in the picturesque university town of Veliko Tarnovo will set you back no more than HK$80 for two. From there, a five-hour bus ride to the world heritage site of Nesebar, on the Black Sea, costs about the same as a couple of pints in Lan Kwai Fong. Bulgarian golfing fees and ski lift passes are also very good value compared with the rest of Europe.
3 PORTUGAL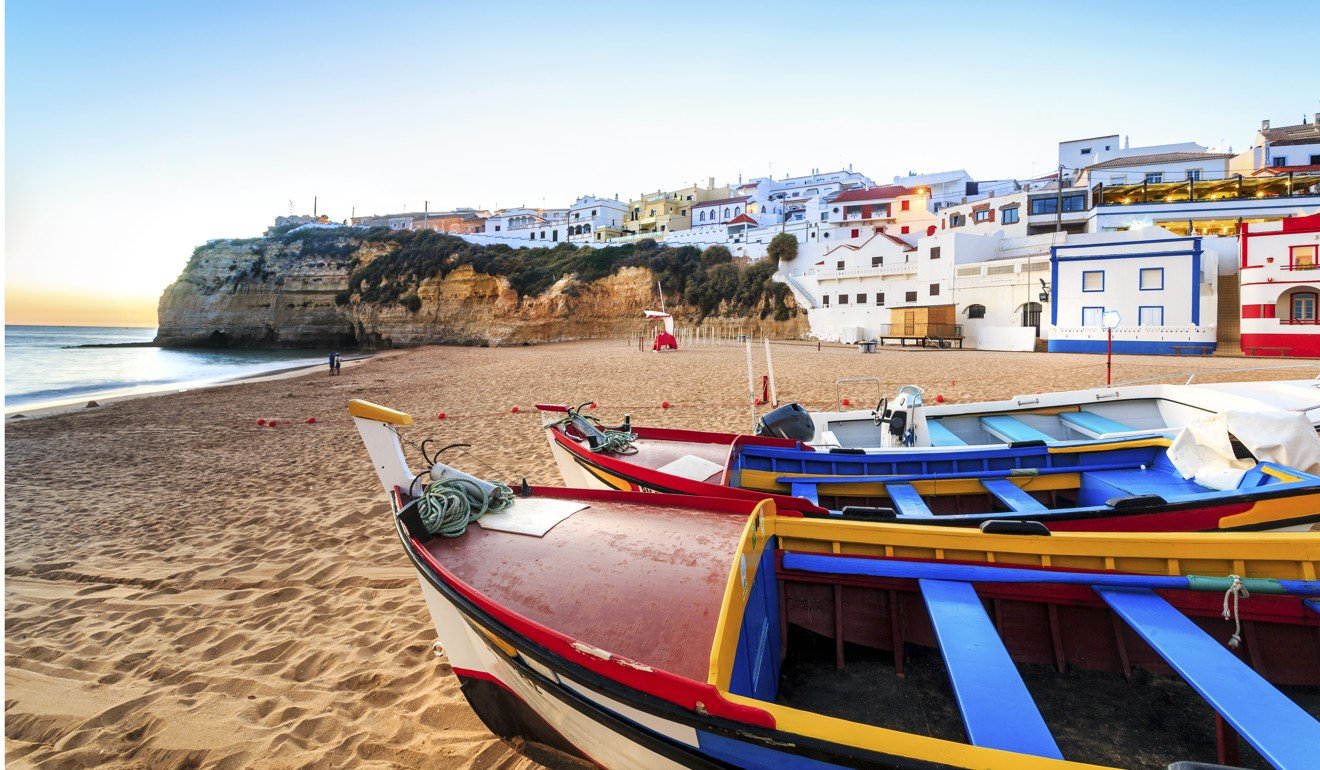 The unwanted title of Europe's second cheapest country belongs to either Romania, the Czech Republic, Albania or Hungary, but let's opt for Portugal as the value option. Locals are friendly, the weather is great – particularly in the south – and Portugal's beaches are among Europe's best. Many northern Europeans have holiday homes along the Algarve, so this is the place to rent a property with a pool. (Neighbouring Spain offers excellent villa value as well.)
A hop through the vineyards of Portugal's stunning Douro Valley
Fresh produce and seafood is inexpensive and it's easy to find reasonably priced hire cars and hotels. If prices at some Algarve tourist honeypots seem a little un-Bulgarian, drive 10 minutes inland to towns such as Loulé, where local restaurants charge about €9 for mouth-watering salmon with seasonal vegetables or frango churrasco (barbecued chicken). Wine costs less than bottled water.
4 The Indian subcontinent - NEPAL, INDIA AND SRI LANKA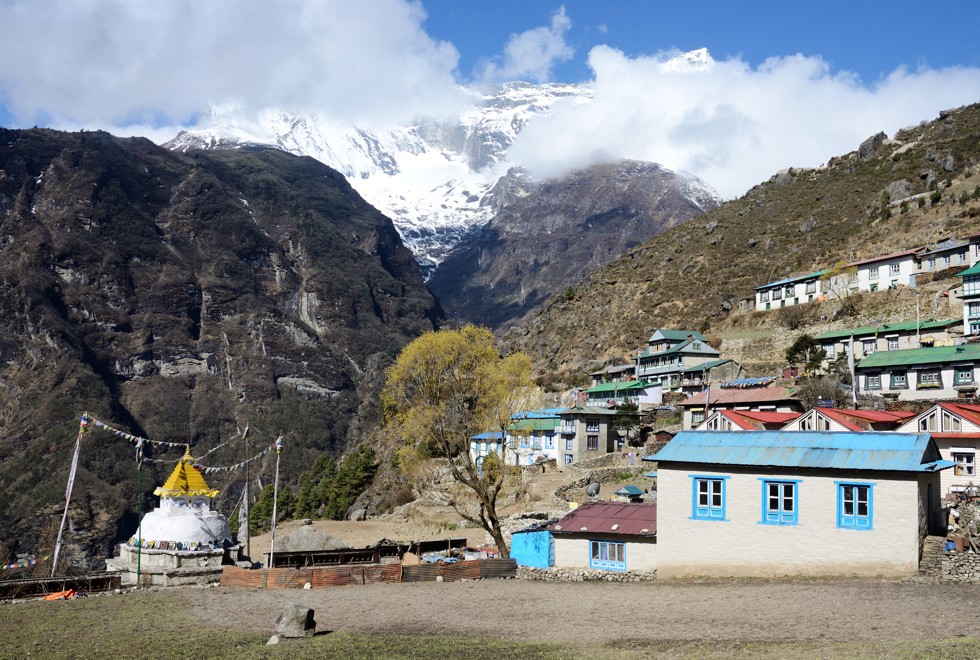 Lumping these three countries together is misleading. A few days of high living in Mumbai could wreck the most extravagant budget, whereas tea houses on the Nepalese Himalayan hiking trails start at US$3. Rock-bottom rooms in Indian tourist hot spots such as Goa, Kerala and Ladakh cost peanuts, so spend a little extra and swap mosquitoes and squat toilets for air conditioning and satellite TV.
Tour of northeast Nepal – 17 days in stunning, seldom-seen scenery
Sri Lanka is slightly more expensive, but you'd have to be a real penny pincher to notice. Train travel in India is a pleasure, less so in Sri Lanka, but the cordur­oyed slopes of tea hills and the Indian Ocean coastline do much to compensate. Shopping is excellent value and at airports across the subcontinent homebound tourists lugging bags brimming with cut-price clothing, jewellery and cricket equipment can be seen disputing excess baggage surcharges with check-in staff.
Motorbike heaven: Sri Lanka's laid-back and friendly southern coast
5 MYANMAR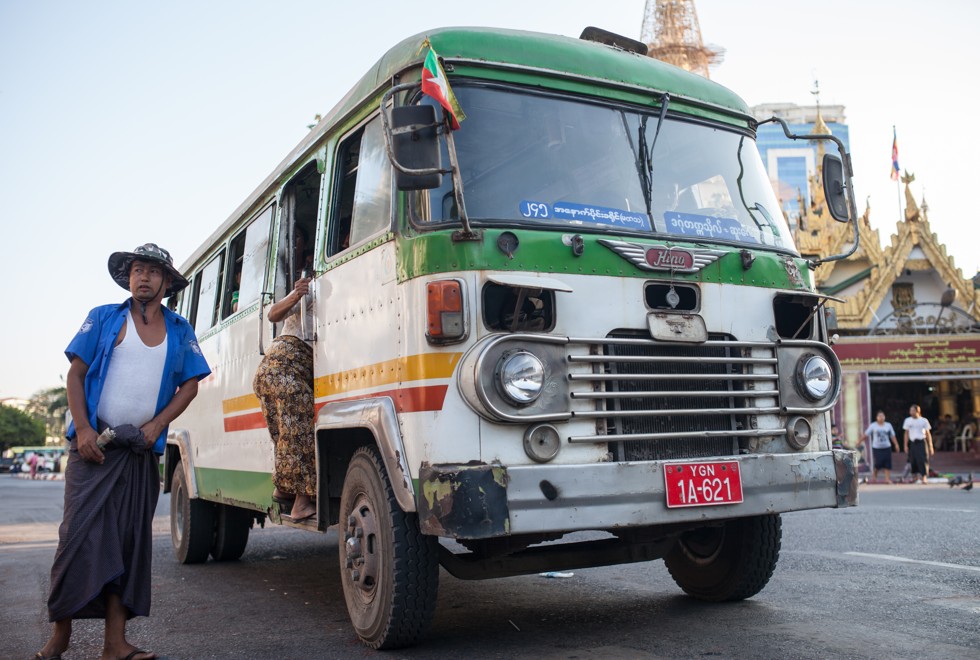 The oft-repeated "just like Thailand 30 years ago" comparisons suggest that Myanmar is still in the frame to be the Next Big Thing on the Asia overland circuit. Fortunately, outgoings in the nation formerly known as Burma are laughably low for shallow-pocketed backpackers, if not for locals. It's possible to live on a daily budget of about US$35 (hot air balloon flights over the temples of Bagan are extra) and a bottle of local beer costs less than a Hong Kong bartender's tip.
Temple city Bagan after the earthquake: what's still to see and where to go
Progress by bus or train is painfully slow but certainly won't break the bank. If low-end travel starts to lose its appeal, pamper yourself with a hire car and a driver, a domestic flight and a luxury hotel every few nights.
6 UKRAINE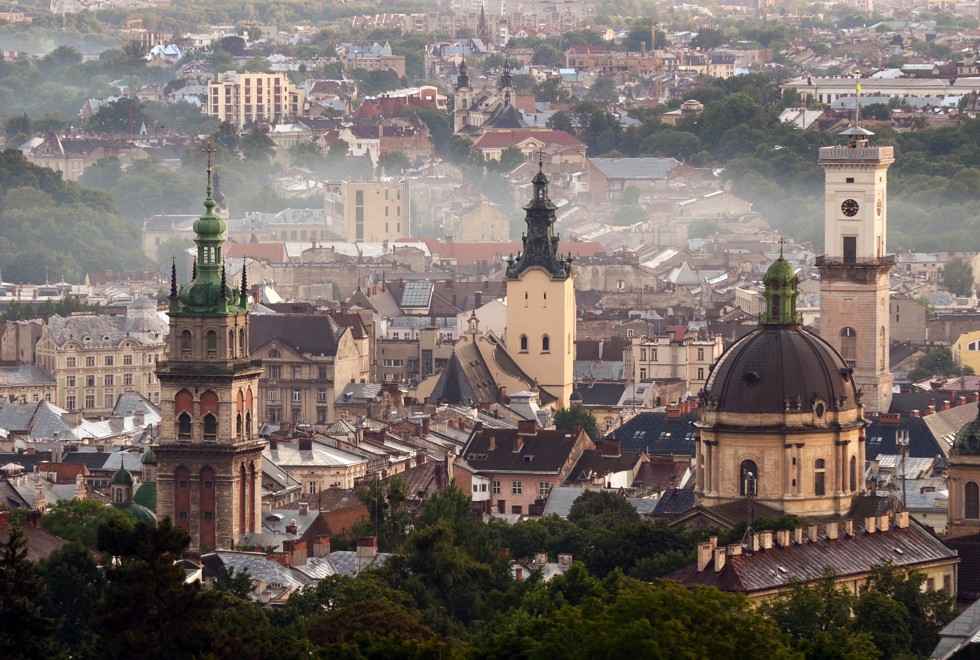 The hryvnia was the world's worst performing currency in 2015 and the on-going conflict in Crimea and eastern Ukraine suggests it's unlikely to bounce back any time soon. But before you write off the country, consider a visit to Lviv. The handsome city near the Polish border, more than 1,000km from the hostilities, feels like a different world and is on the cusp of going viral. Visitors are discovering that they get a cross between Prague and Budapest, without the crowds, for a fraction of the price. A twin room at the boutique Three Crowns Hotel is €15 and a bowl of borscht followed by dumplings in mushroom sauce with a drink comes to a puny 36 hryvnia (HK$10.50).
There's a lot to love in Lviv, Ukraine's cultural capital
7 MALAWI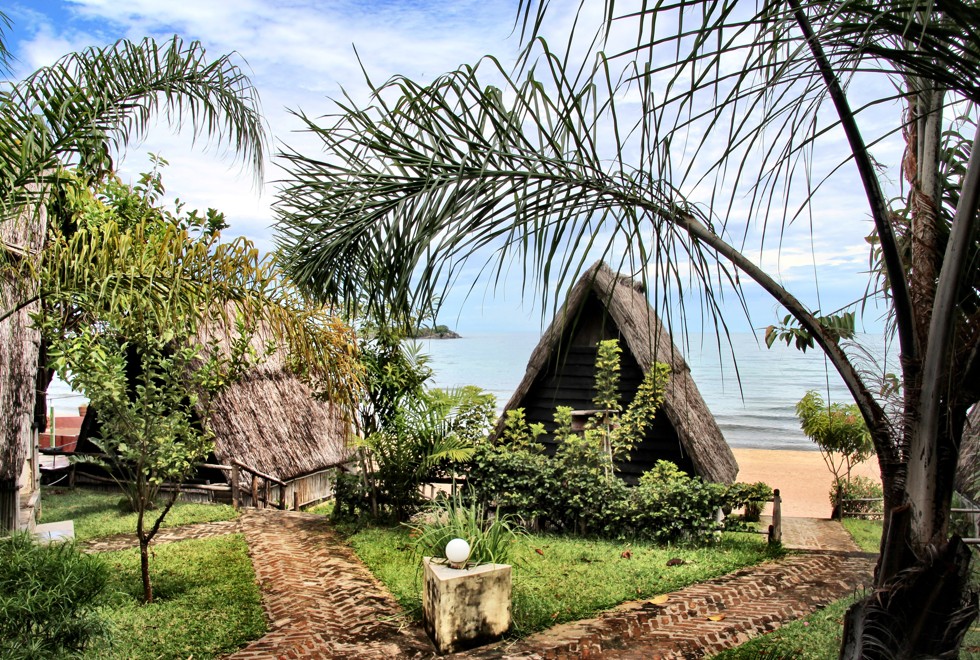 Bargain hunters shave spending to a minimum on the overland route from Kenya to Cape Town and seasoned skinflints swear by Nkhata Bay, on the shores of Lake Malawi. Anyone who has travelled on bone-shudder­ing African buses will know that well-mean­ing plans to keep slogging southwards at 15km/h disintegrate at the sight of sandy beaches, calm azure waters and home-cooked food.
Malawi's Mumbo Island, an uninhabited slice of heaven
Overnight stays at Nkhata Bay usually turn into extended sojourns; that's no surprise when meals at places such as the Butterfly Space Lodge start at 500 kwacha (HK$5), with the most expensive priced at 2,000 kwacha. Basic reed chalets overlooking the lake are available for less than US$4. (Don't expect helipad access and a private butler.)
8 EGYPT, TUNISIA AND TURKEY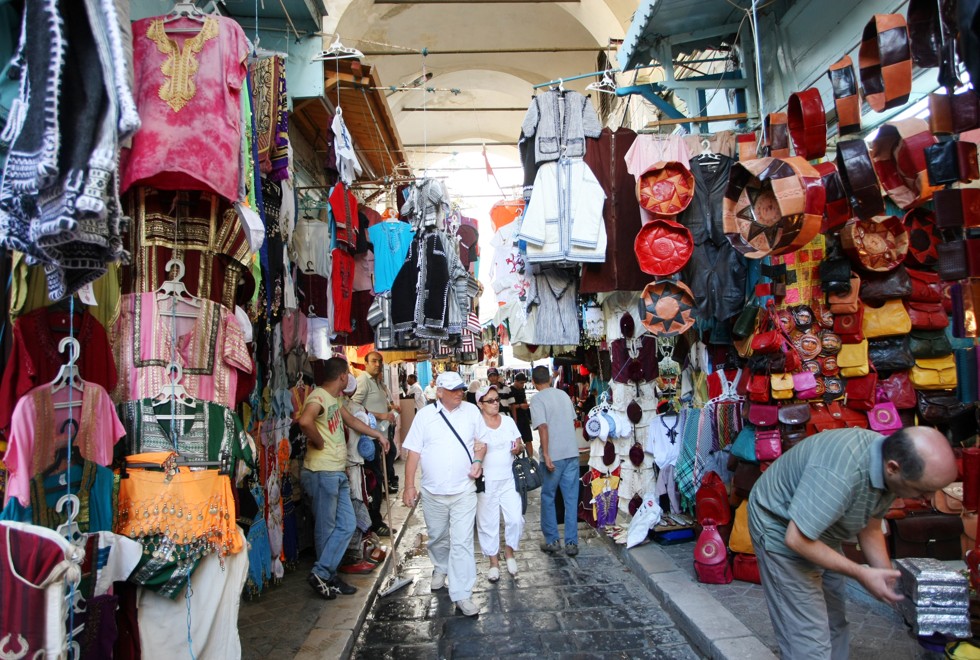 Sex Pistol Johnny Rotten once sang about "a cheap holiday in other people's misery", so is it insensitive to take advantage of special offers to countries affected by terrorism? Compared with the diversified economies of (recent victims) London, Paris and Berlin, the beach towns of Turkey, Tunisia and Egypt employ a far higher percentage of the population in the tourism sector. Or at least they did. With jobs gone, locals are struggling to make ends meet and, while deeply discounted deals to resorts patrolled by security forces might not be everyone's idea of fun, travellers who are prepared to take the risk are being welcomed with open arms.
Holidaymakers were quick to embrace Kuta Beach in the wake of the 2002 and 2005 bombings, meaning Balinese families were able to get back on their feet, pay bills and re-enrol their children in schools. There's a lot to be said for tourism as a means of kick starting an economy.