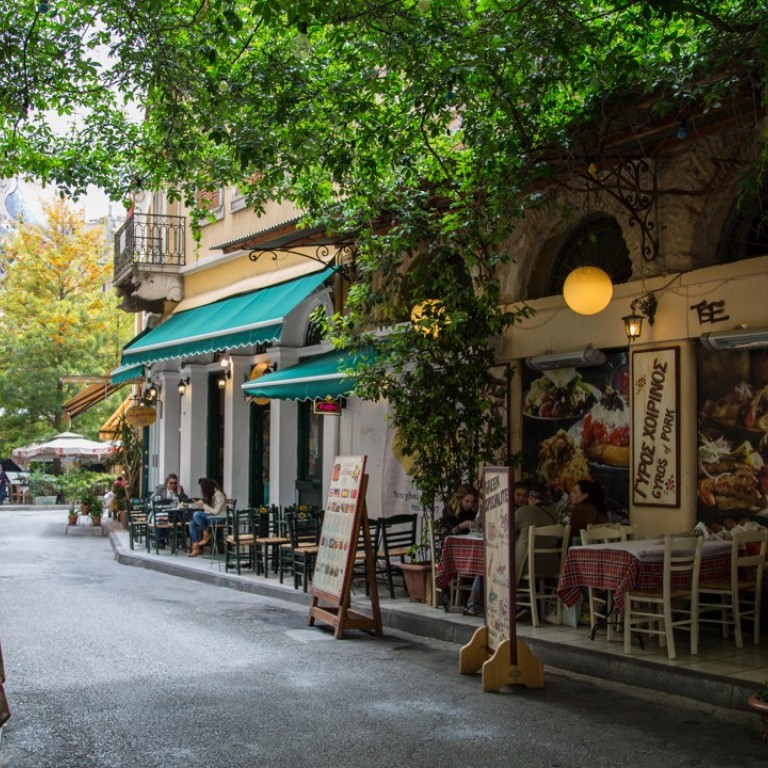 The good, bad and ugly sides of a holiday in Athens, now on Chinese tourists' radar
Economic meltdown has made Greek capital more affordable for tourists, and it has some fantastic historic landmarks - if only they weren't covered in scaffolding - but transport is chaotic and strike-prone, and look out for thieves
THE GOOD
In terms of tourism, Athens doesn't have it easy. The city faces regional competition from Italy and Turkey, not to mention more than 200 Greek islands. Times are changing, however, and Athens is finally basking in some good news. The London Evening Standard newspaper recently rated it Europe's coolest new city-break destination and it placed fourth in a poll conducted by travel website European Best Destinations.
A combination of factors has brought about the upturn in interest. The hilltop Acropolis and its crowning jewel, the Parthenon, are merely the tip of the cultural iceberg. Wander along winding streets punctuated by Orthodox churches, museums and the beautifully preserved Temple of Hephaes­tus, timing your arrival at the Parliament building on Syntagma Square for the ceremonial and (ever so slightly comical) changing of the guard. Visit between June and August for the annual Athens and Epidaurus Festival, a shindig celebrating traditional and contemporary theatre, music and dance at venues such as the Odeon of Herodes Atticus. Frank Sinatra, Luciano Pavarotti, Sting, Andrea Bocelli and Elton John have all performed at the acoustically impeccable amphitheatre, which dates back to AD161.
The debt crisis that continues to engulf Greece keeps prices down, which, combined with terrorist attacks in Turkey and North Africa, has resulted in a record-breaking spike in visitors to Athens. About five million tourists are expected this year – welcome news for a sector that provides a fifth of all jobs nationwide and is the largest contributor to the beleaguered economy.
In March, the first cruise liner catering to Chinese passengers embarked on a four-day Aegean islands voyage from the port of Piraeus and, with the visa issue process due to be simplified, an upsurge in Chinese tourists is predicted.
New hotels are going up and others are being refurbished to accom­modate the growing numbers. They're not all in the centre of town, though. Many visitors base themselves in seaside suburbs and commute into the city. This has become easier with the opening of the coastal tram and the extension of the Metro as far as Glyfada, on the Aegean Riviera. These locales are only 20 to 30 minutes from downtown Athens but equally handy for Piraeus and ferries to the islands.
For sightseers keen to be in the middle of the action, the Plaka neighbourhood is the place to head for. Alfresco cafés and restaurants spill onto the streets with chairs and tables positioned to maximise people-watching potential. The historical district, which is nestled under the slopes of the Acropolis, is also the place to bargain for a bouzouki, a set of komboloi (worry beads) or a pair of handmade leather sandals. As day turns to dusk, those in the know head up Philopappos Hill for its sweeping sunset views of the city, ancient ruins and the distant Aegean Sea.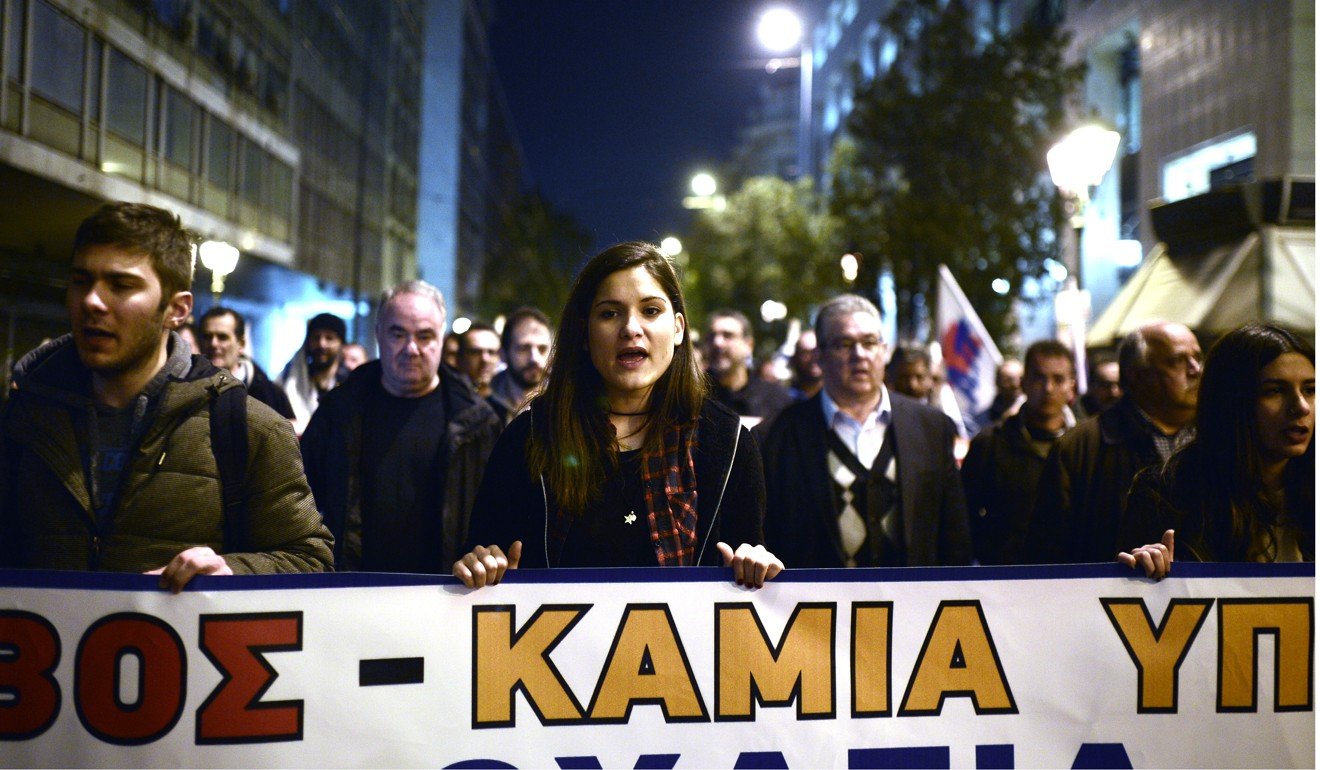 THE BAD
While tourists hardly bear the brunt of Greece's economic meltdown, plenty feel the effects in some way or other. Athens trolley­bus drivers walked out on May 1 and with frequent strikes by other public transport staff, it might not be such a good idea to stay in the seaside suburbs after all. Last year, the island ferries were suspended and container termi­nals came to a standstill when dock­work­ers protested against the sale of Piraeus port to Hong Kong-based Cosco Shipping.
Roads in the Greek capital are as chaotic as the economy and pollution levels can be lung-clogging; especially since locals have reverted to using fireplaces and wood stoves after heating oil costs soared due to a rise in consumption tax.
Tourism receipts might be helping to cushion the effects of austerity measures but not every Athenian enjoys the spoils. In recent years, three out of four university graduates have left Greece in search of better job prospects and among those who stay, youth unemployment hovers around 65 per cent. Keep an eye out for pickpockets at Omonoia Square and National Gardens and be extra vigilant when using ATM machines and currency-exchange counters as thieves follow cashed-up clients into areas where working street lights are a thing of the past.
It may not rain much in Athens, but make sure you're wearing the right shoes when it does. A number of monuments, such as the Acropolis, are made of marble, which can be very slippery. Still, a few drops of water shouldn't put you off visiting one of the New Seven Wonders of the World. Scaffold­ing and cranes might do, though (see The Ugly).
Talking of construction, along with the hotels springing up to meet demand come hastily built apartment blocks, often without planning permission. A handful of handsome neoclassical buildings survive – some have even been renovated by those rich enough to do so – but ugly, graffiti-covered post-war flats dominate, even in tourist areas.
Foreign visitors may be arriving in their droves, but average expenditure per person declined last year, despite a sizeable increase in VAT on hotel rates and food and beverages. Tourism officials, fearful the government risks killing the goose that lays the golden eggs, have warned that higher taxes could erode Athens' competitive advantage.
THE UGLY
It took the ancient Greeks just nine years to build the Parthenon yet restoration work has been in progress for more than four decades – partly because previous repairs were carried out using cement, steel reinforcements and iron clamps that soon deteriora­ted, cracking the age-old stones. And as the makeover continues, so do the online grumbles: "The place resembles a building site on the health and safety officer's day off. There are lean-to sheds, [Portakabins], cranes, scaffolding, machinery and works vehicles strewn about the place."
The reconstruction, combined with a hefty increase in admission prices and the fact that great views of the Parthenon can be enjoyed from vantage points such as Philopappos Hill, has prompted some TripAdvisor reviewers to suggest skipping the archaeological site entirely: "You see what you get when you are approach­ing … and you don't get a lot more when you've paid the fortune it costs to get into the gated areas."