"There are two or three tonnes of pressure in those jaws as they come together. They're designed to smash your bones, to rip you apart."
Peter "Saltie" Saltmarsh has seen it all over the years, so doesn't mince his words when it comes to describing the awesome, and terrifying, power of crocodiles in the wild. The softly spoken 50-something, a resident naturalist at Wildman Wilderness Lodge, is a passionate advocate of an animal that has helped put Australia's Northern Territory on the map.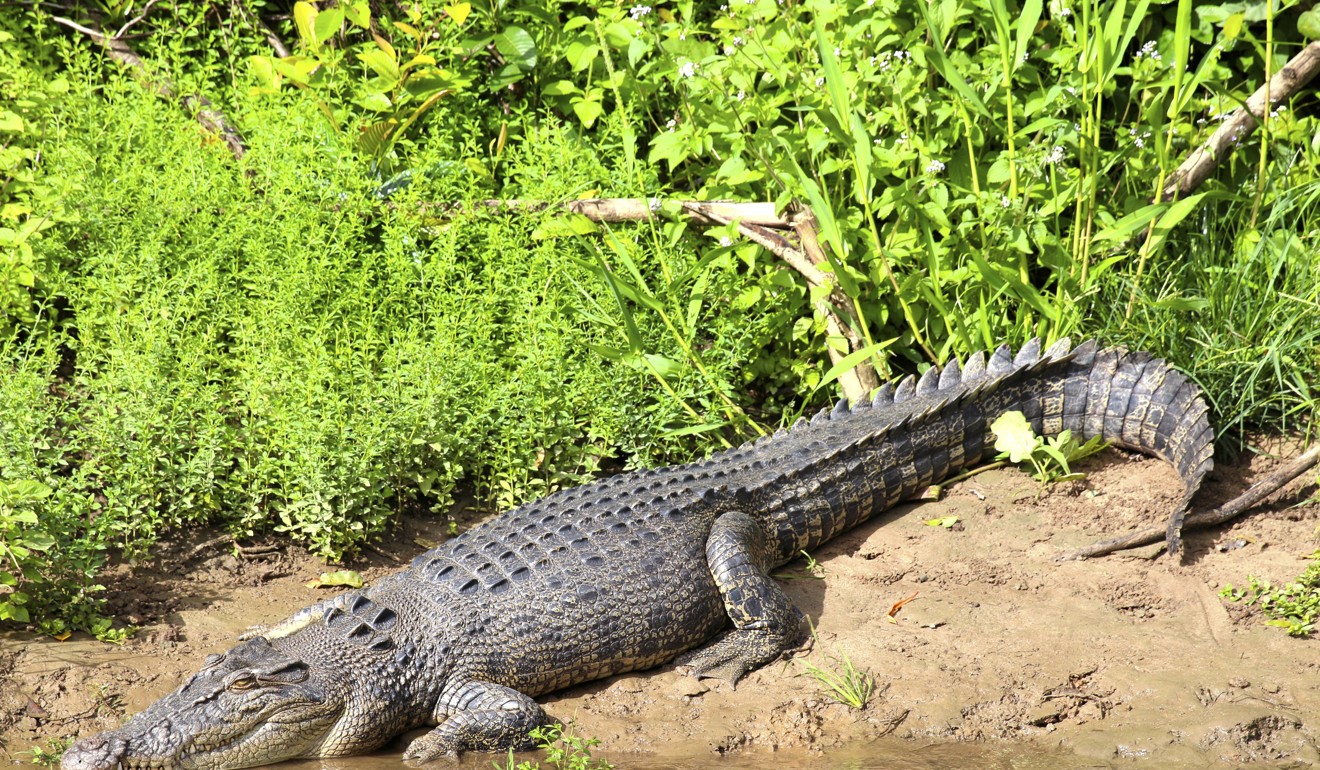 Two hours east of the territory's capital, Darwin, the lodge lives up to its name. But in the NT – as the Northern Territory prefers to be known – that's not difficult. Measuring 1.3 million square kilometres (think Thailand, Malaysia, Vietnam and Cambodia combined) but with just a quarter of a million people, barely 1 per cent of Australia's total, it's very, very easy to find your own space. By way of a mind-blowing comparison, the population in just 2.6 square kilometres of Hong Kong's Mong Kok district easily beats that of the entire NT.
Indigenous Australians including the Larrakia, Kunwinjku and Arrernte lived in the area for 40,000 years before colonisa­tion and still make up a third of the terri­tory's population. They now legally own about half of the NT.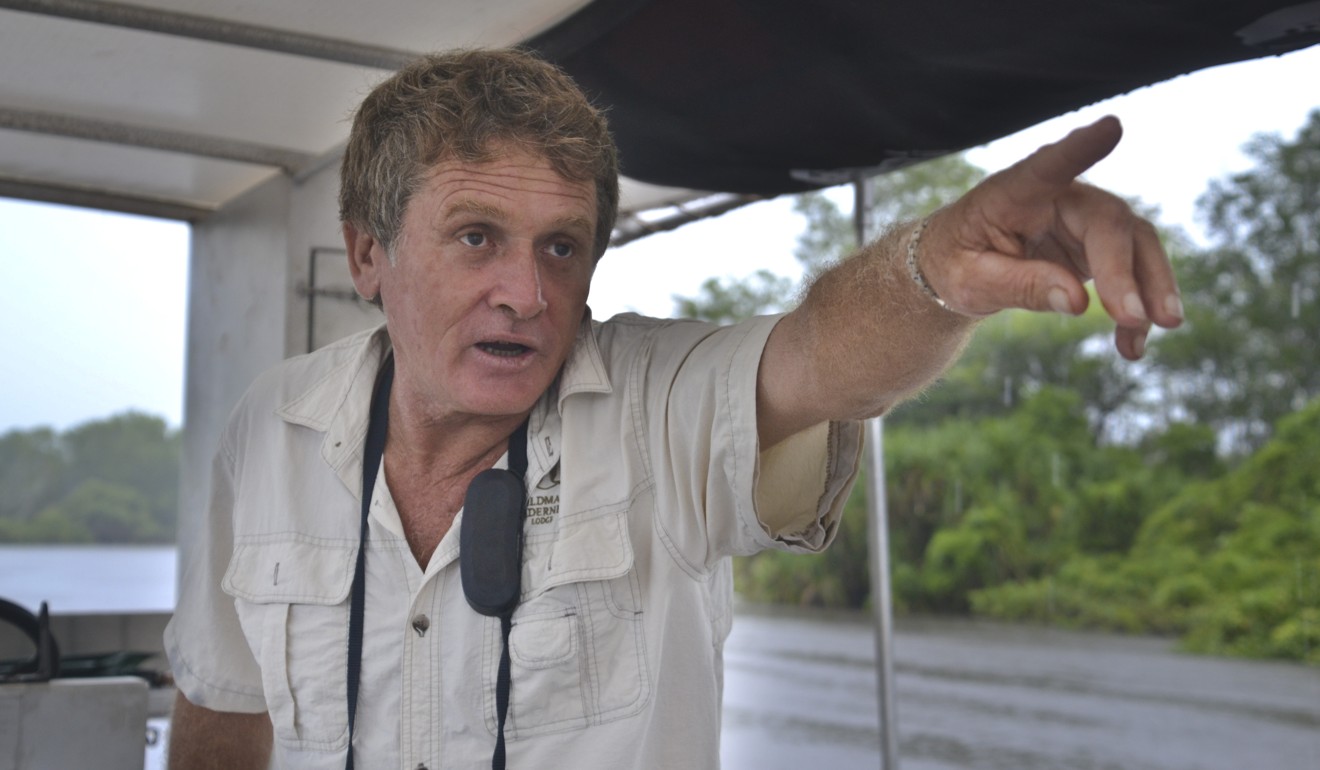 Uluru and Alice Springs are well known destinations in the south of the NT, but I'm firmly in the Top End, where you'll find Darwin. It retains a sleepy, tropical feel, unsurprisingly given it's geographically closer to Jakarta than to Sydney, and while it may lack some of the cosmopolitan pull of the other state capitals, it's certain­ly not short on character, beauty or history.
A sunset dinner cruise can mean tourist hell in many parts of the world, but in Darwin it's spellbinding. The local oysters, shrimp and barramundi are all freshly prepared by an affable international crew aboard the Cape Adieu, but the real show stopper is on the horizon, where extra­ordinary technicolour explosions are taking place. Then, just when you think the sun has set and the show is over, the sky suddenly again seems on fire.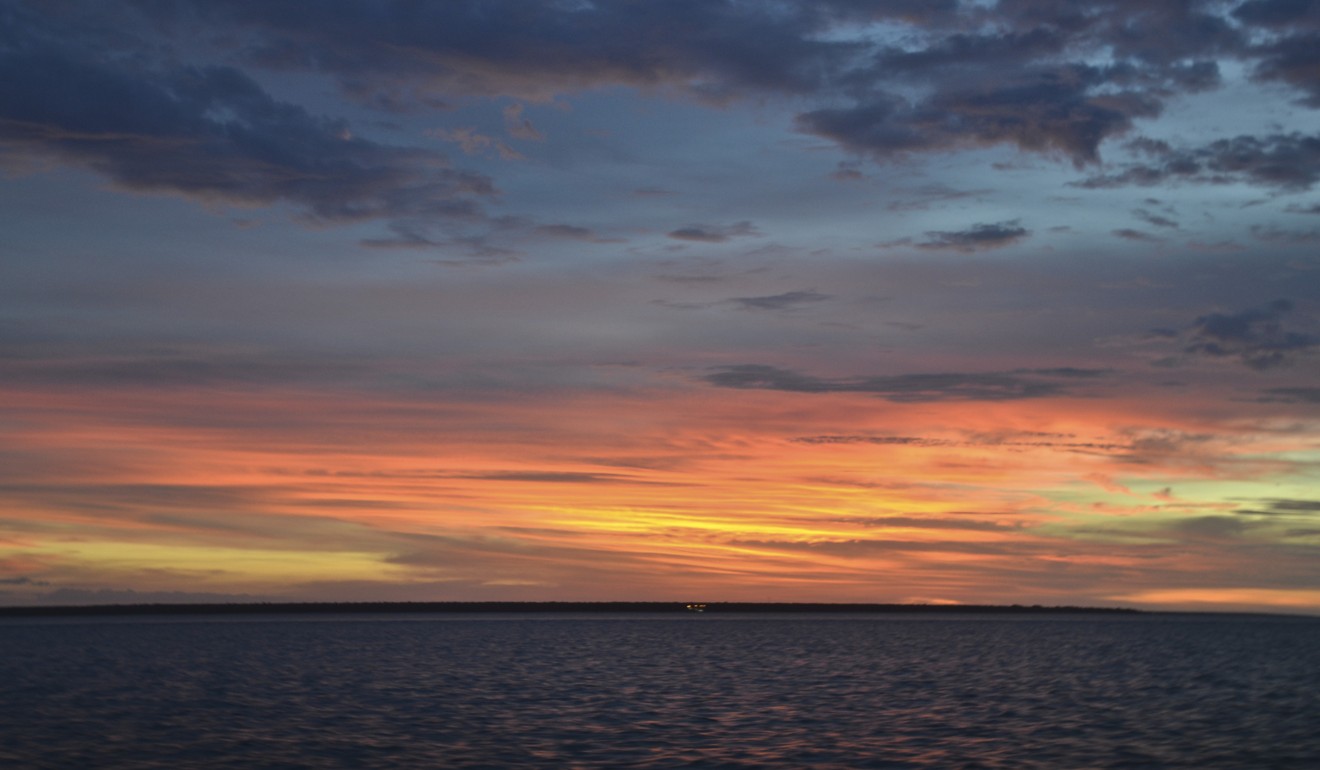 From out on the water, the city's modest skyline boasts several historic buildings, but two events were respon­sible for the disappear­ance of many 19th and early 20th century structures. The Japanese aerial attack on the city in 1942 became known as "Australia's Pearl Harbour" and the devastating impact of Cyclone Tracy, on Christmas Day 1974, made it by far the country's deadliest, taking 71 lives.
Rediscover Wallacea: walking in the footsteps of Alfred Russel Wallace
A sailor's paradise, evidenced both by the numerous marinas and the grumbles from taxi drivers who would rather be out on the water, Darwin pays homage to trans­port of different kinds in an unexpected location. In the quiet suburb of Parap sits a large grey hangar emblazoned with the words "QANTAS EMPIRE AIRWAYS LTD". Aviation fans already know where the "NT" in Qantas comes from and this is all that remains of the first aerodrome, beside what was Darwin's original runway. Today it's a museum run by enthusiasts chronicling the country's aviation and motor car industries.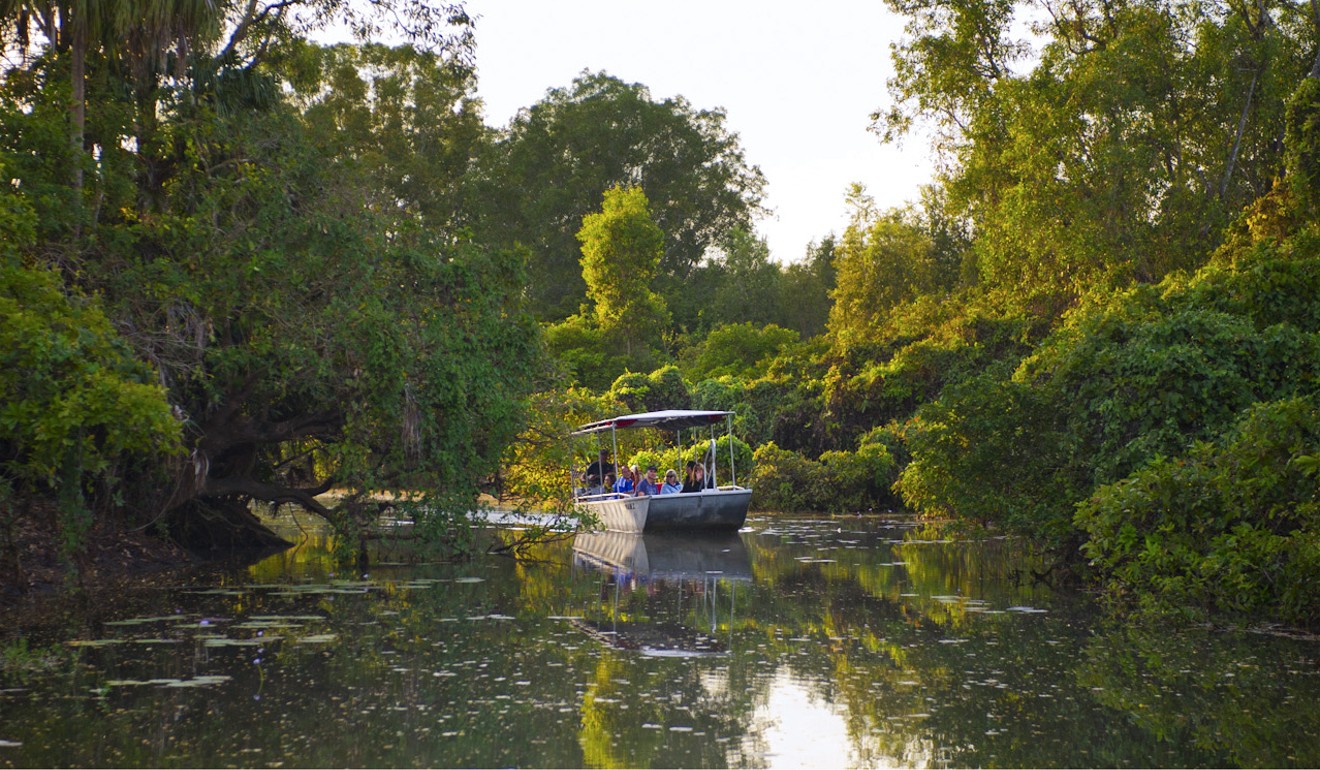 Farmers' markets, food trucks and a burgeoning restaurant scene are increas­ing­ly putting the city on Australia's impressive culinary map, but if it's drinks you're after, then few destinations can match Darwin's most unusual pub crawl: by helicopter.
As the city limits quickly disappear, the vastness and empty majesty of Australia reveals itself beneath the chopper. Rivers and lagoons contain the odd crocodile trap, there are a couple of mango and passion fruit farms, but other­wise this is untouched and often unchart­ed territory as far as the eye can see.
[Saltwater crocodiles are] true dinosaurs that have been around hundreds of millions of years but are still very much misunderstood
Swooping low in the nimble four-person machine, we disturb herds of beautiful wild horses, known as brumbies, while water buffalo loll in remote marshland.The first stop drops us in a tiny clearing hacked from the forest. We're on Goat Island, home to the eccentric and affable King Kai. The Dane visited Australia decades ago, never moved back and today is king of his own castle, of sorts. Boats and choppers are the only way in or out, but he gets regular visitors keen to fish the legendary local waters and have a cold one as he regales them with tales of crocs.
Tours explore Aboriginal rock art sites on Sydney's fringes
True to form, at 9.15am he cracks open the first beer of the day, a breakfast of champions served with a gentle helping of political incorrectness, delivered in a unique mix of Danish and broad Aussie accents.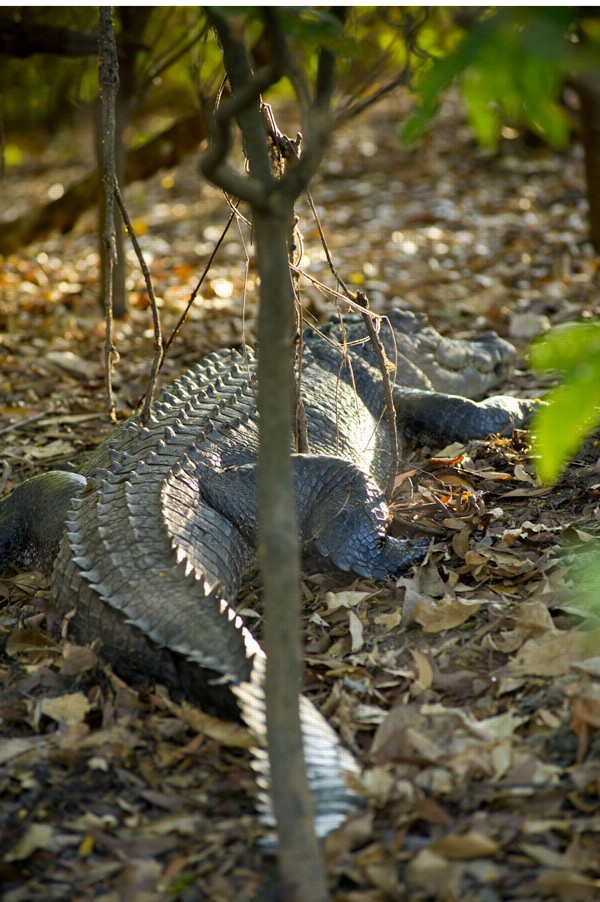 He has two regular visitors from the crocodylus family, says Kai, but today we're out of luck. Instead he poses with an enormous crocodile skull, plucks out a huge river prawn caught in his traps overnight and thanks the pilot for dropping off his newly repaired laptop.
The next stop is a true Aussie experience – an outback pub – where, as we land, the chopper's whirring blades send the laundry hung out to dry flying across the yard. Our young South African pilot laughs at how he'll need to apologise to the owner – again.
After a sausage roll and schooner of Coopers IPA, we find the final watering hole on our half-day heli tour at Crab Claw Island Resort, a popular and picturesque retreat some two hours' drive from Darwin – at least for those on four wheels. People make the journey for world-class fishing and crabbing, but the signs make it very clear: you enter the water at your peril.
It's a warning that brings us nicely back to Saltie, the perfectly named expert on the largest of all living reptiles, Crocodylus porosus.
The Great Barrier Reef – the good, the bad and the ugly
To reach The Wildman Wilderness Lodge, you're driven east from Darwin through the brilliantly named town of Humpty Doo. Thereafter lies very little until you arrive at the lodge, on the fringes of Kakadu National Park.
Surrounded by the Mary River wetlands, it offers serious bush luxury in 10 cabins and 15 safari tents. An unofficial welcome is provided by wild wallabies that become a regular feature throughout the stay. Although ridiculously cute, they are, as Saltie puts it, "not the brightest animals" and have an unnerving habit of hopping in front of the nearest oncoming vehicle.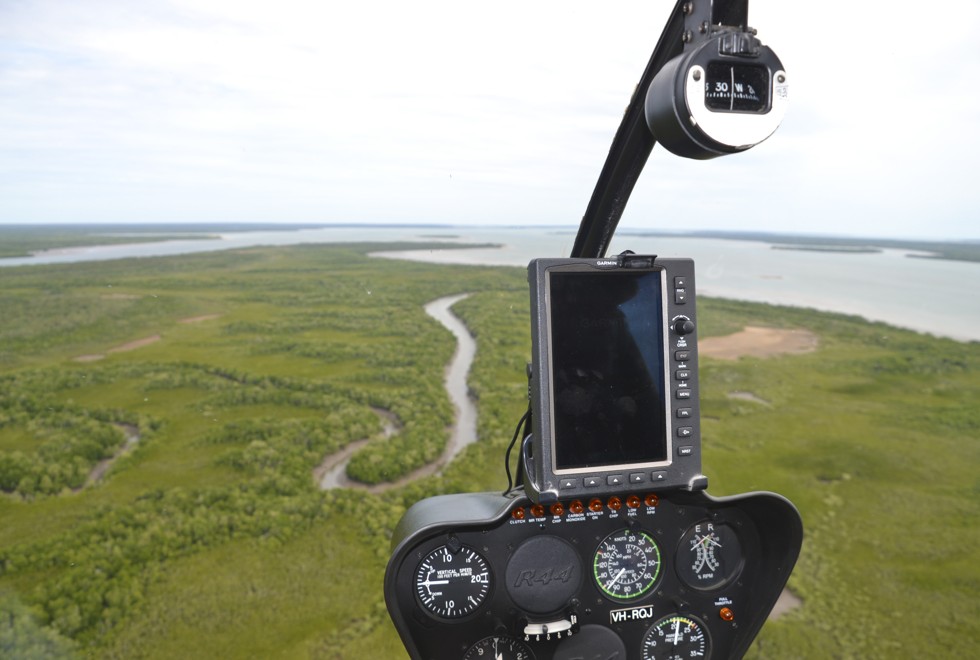 The variety of birdlife here, even in the tail end of the wet season, is breathtaking, but, of course, it's crocs that are the biggest draw. You can choose to spot them from an airboat, plane or regular boat, but the latter definitely feels the most intimate. Drifting gently down a billabong, there's the indisputable feeling we're being watched. Sure enough, off in the distance, a pair of eyes rise from the water, menacing and silent.
Saltie is clearly a committed environ­mentalist and takes time to explain how the vast swampland we're navigating is part of "one of the most valuable ecosystems any­where in the world". He also makes it clear that, despite having jaws that exert the strongest bite of any animal and can smash bones in the blink of an eye, crocodiles are generally petrified of humans.
Byron Bay a place to release your inner bohemian
"They're true dinosaurs that have been around hundreds of millions of years but are still very much misunderstood. Between 60,000 and 85,000 of them roam our waterways – they really are everywhere. We love our crocodiles, they keep us going."
They're also what keep bringing visitors to the NT, Australia's immense, beautiful and awe-inspiringly empty Top End.
Getting there: Various airlines fly between Hong Kong and Darwin via Manila, Kuala Lumpur, Singapore or Brisbane.