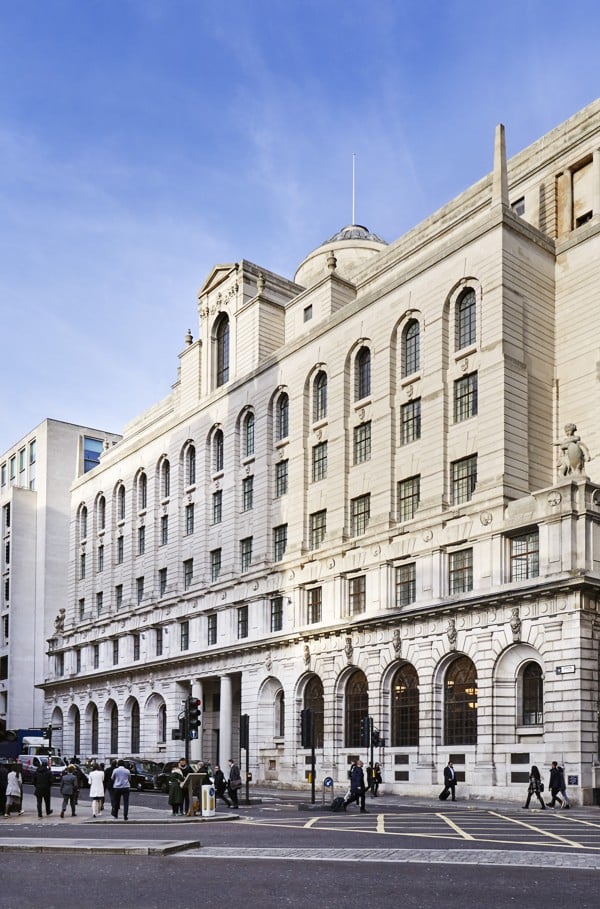 What is it? A better question would be "What was it?" Designed in the early 1920s by Edwin "Ned" Lutyens, known for his build­ings in New Delhi, the former head office of the Midland Bank is now a hip hotel/members' club in the heart of the City.
Midland was taken over by HSBC in 1992, and disappeared altogether in 1999, and the Grade I listed, nine-storey edifice at 27 Poultry stood empty for the best part of a decade before the builders moved in. Its listed status necessitated a respectful renovation, with many features – from the 92 African verdite columns in the 3,000 square metre former banking hall to the Fort Knox-like security below ground – having been retained.
Blended into archi­tecture designed to reassure customers their money would be in safe hands, the ground floor is now a food hall-like collection of restaurants. Above, the bank offices have been fashioned into 252 hotel rooms, the suites having belonged to the bigwigs who had secretaries in ante­rooms. The property is a partnership between United States-based Sydell Group and Soho House, a members' club operator that plans to open a branch in Hong Kong next year.
I heard last month's opening bash was quite an event. Indeed it was, close to 3,000 of the great and the good turning out alongside movie stars such as Owen Wilson, Eddie Redmayne and Woody Harrelson to throw back "Nedgronis" and be entertained by Tinie Tempah, Paloma Faith and Gary Barlow. Those with a ticket or a recognisable face found themselves in the Vault as the evening wound down.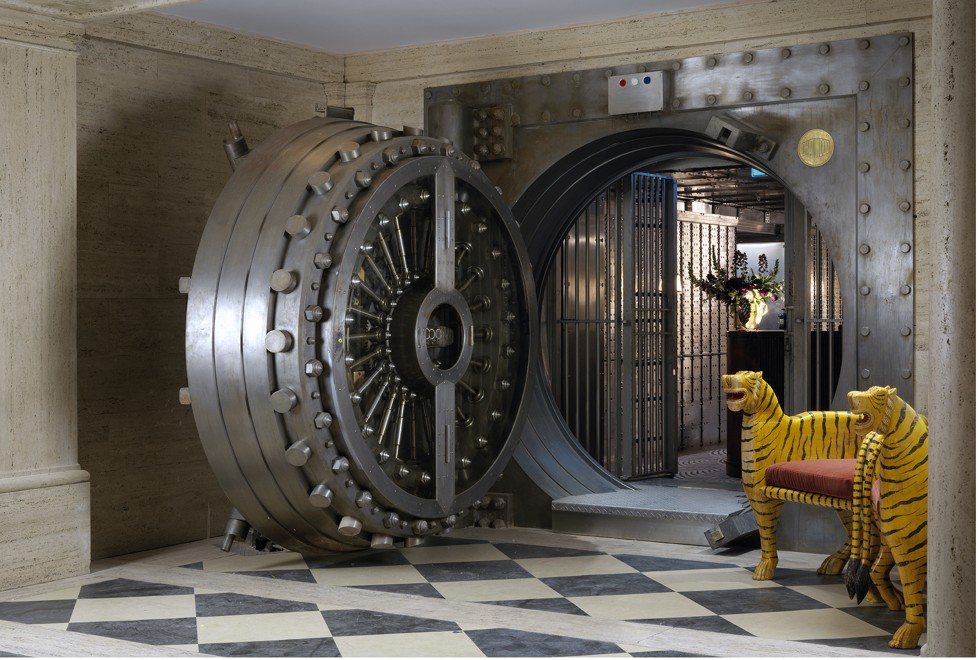 What's that? The Ned's pièce de résis­tance is a series of rooms – an all-hours cocktail lounge – behind a 20-tonne circular door (above; you might recognise it if you've watched the 1964 James Bond movie Goldfinger). The first rooms are lined with 3,800 shiny safety deposit boxes (top), the innermost is decorated with 100 specially commissioned artworks, 93 pieces of which were produced by women: a comment on the gender imbalance at the top of FTSE-100 companies and a gentle riposte to the gentleman's club vibe otherwise fostered in these hushed confines.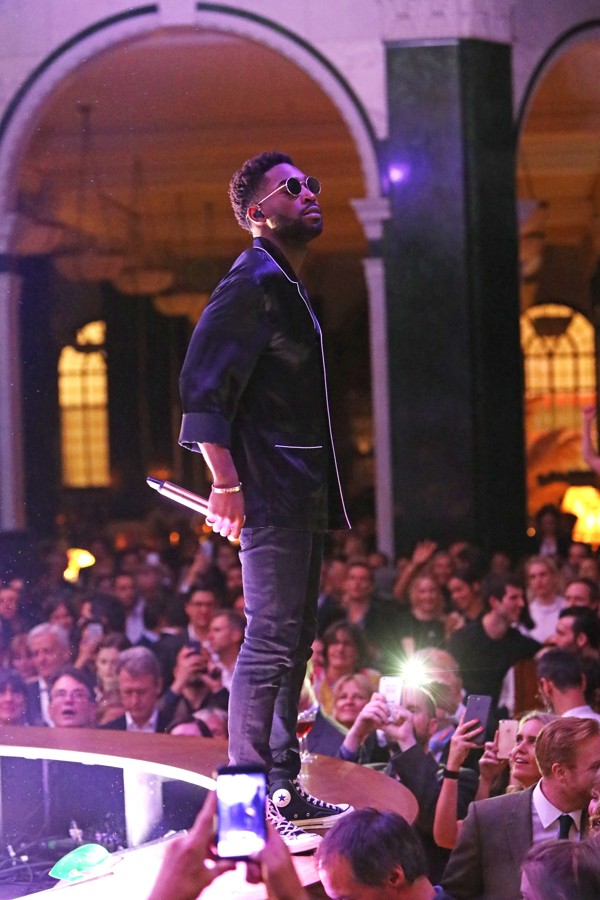 What should we eat before heading to the Vault? The eight restaurants in the banking hall, delineated by little more than the old tellers' booths, offer something for most tastes and include a branch of Venetian brasserie chain Cecconi's; the 24-hour Millie's Lounge, which serves British fare and is named after St Mildred's Church, which stood on part of the hotel site until 1872; and Kaia (Asian-Pacific cuisine). In the midst of them all is the old bank recep­tion pod, now covered to make the stage Tempah, Faith and Barlow strutted.
What are the rooms like? Chandelier, mahogany furniture, heavy curtains, pretend dial telephone – the effect is in keeping with the vintage of the building. Bathrooms are a little more up-to-date, with rain showers, underfloor heat­ing and a mind-boggling array of Cowshed toiletries. As they were originally conceived as offices, some rooms look out on the central well and are therefore very dark. If it's a view you want, though, head to the roof.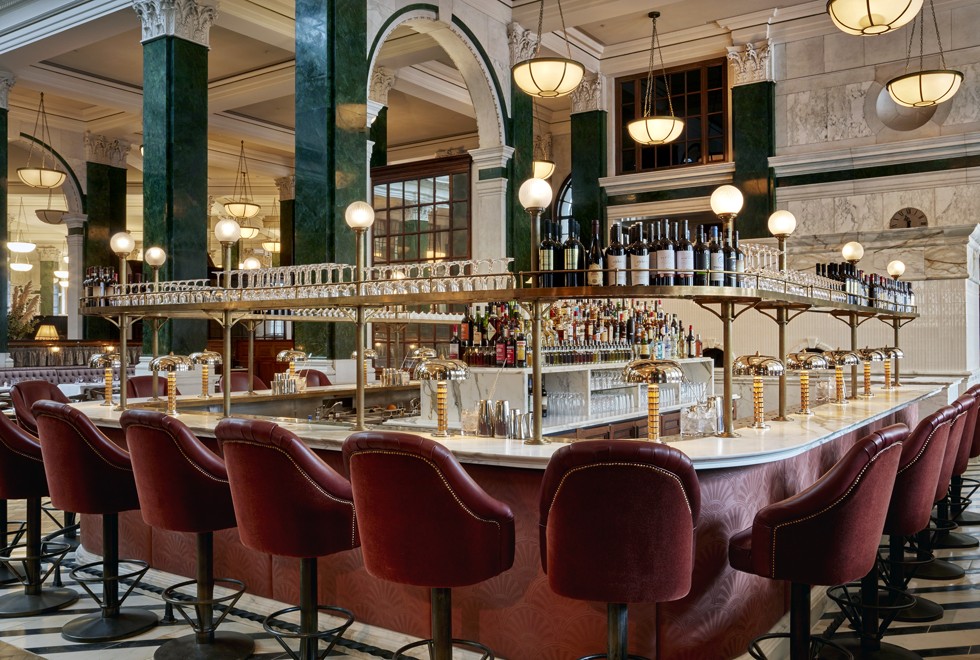 Why, what's up there? A heated pool overlooking London's mismatched skyline, two converted domes with outdoor terraces for eating and drinking and a restaurant/bar area beneath a retract­able roof constitute what's known as Ned's Club Upstairs. St Paul's Cathedral, the Shard, the Gherkin, the Walkie-talkie, the CheeseGrater and many more sensibly named landmarks make a fine backdrop to breakfast or evening drinks.
Anything else worth mentioning? Escape from the Vault and there's much more to investigate downstairs: a gym complete with a boxing ring; a hammam; public and members/guests-only spas; a barbershop; and a swimming pool in the old bullion pit, a dip into which will no doubt make you feel like a million dollars.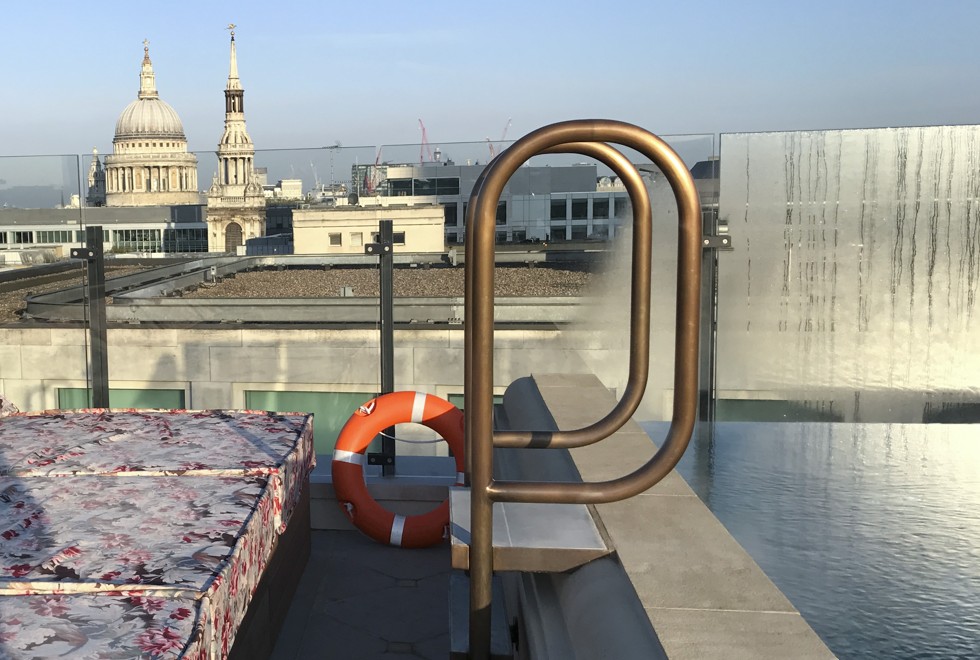 What is there to do nearby? After you've deposited your millions in one of the City's many banks, you mean? (The Bank of China's British HQ is a couple of doors away). Many free museums, including the Tate Modern, are an easy walk away, and you could start on the other side of Princes Street, in the Bank of England. The Old Lady has stood in this spot since 1734, but, you'll learn in its surprisingly interesting museum, rebuilding was entrusted to Herbert Baker, an acquaintance of Lutyens from his Delhi days, in the mid-1920s.
If the weather's fine – and that's a big "if" in London – stroll the streets, which are a history lesson in and of themselves in this part of town. The Thames, Liverpool Street train station and hip-and-happening Shoreditch are all little more than a hop, skip and a jump away – as are Brick Lane, Spitalfields and Borough markets.
Will a stay at the Ned ... err .... break the bank? (sorry.) Well, credit where credit's due; prices are not too bad for such a central location. "Crash pads", small rooms designed for those who have perhaps enjoyed themselves a little too much in the Vault to contemplate a trip home, start at £180 (HK$1,800) a night. The range then runs from "Cozy" (£250) to the 100 square metre Lutyens Suite (£3,500), which includes two en-suite bedrooms and private access to the rooftop.