It's so tranquil in the stateroom of the luxury cruise liner Genting Dream, if you stretch out on the sumptuous bed, with the doors to the private balcony flung open, the only sound is the sea gently wash­ing against the ship's hull, 13 decks below.
The 151,000-tonne floating resort, complete with two swimming pools, more than 30 bars and restaurants and a 900-seat theatre, is progressing through the Taiwan Strait at a steady 21 knots, carrying more than 3,000 passengers to the port of Naha, on the subtropical Japanese island of Okinawa. This six-day itinerary, introduced last month, is proving popular, though few on board are aware that the ship is tracing part of the route of an important historical voyage undertaken some 200 years ago.
British naval captain Basil Hall wrote the first Western account of what was known to European mariners as Great Loo Choo Island after his visit to Okinawa, in the autumn of 1816, describing a utopia inhabited by honest, refined and hospitable people.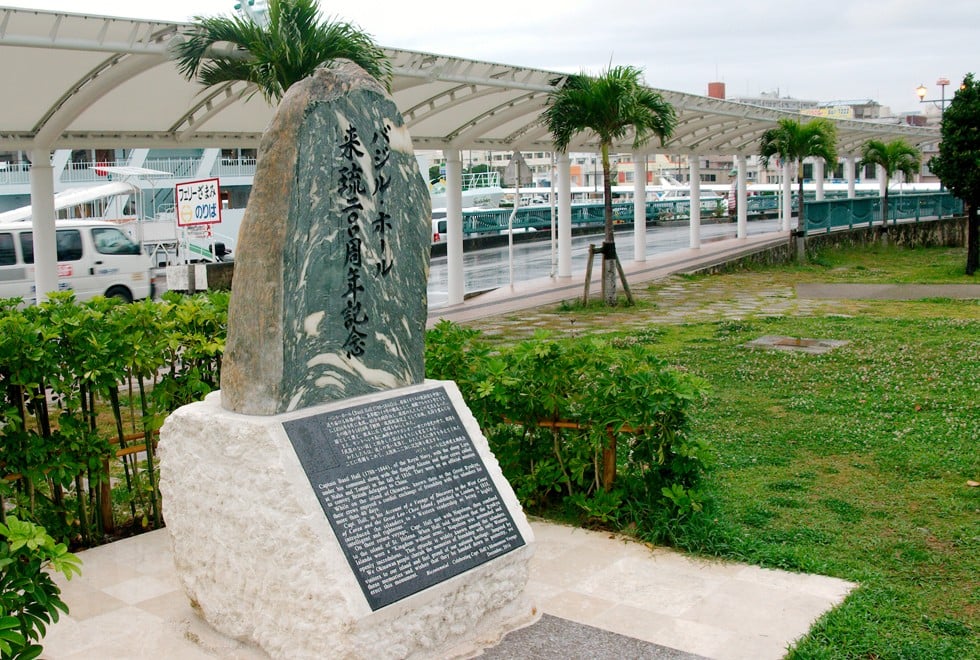 "At Loo Choo, the people are considerably civilised but they have few wants and they appear to be perfectly contented," wrote the 28-year-old seafarer, in what was to become a bestseller called Voyage to the West Coast of Corea and the Loo Choo Islands, published in London in January 1818.
What it's like to sail aboard Hong Kong-based luxury cruise liner the Genting Dream
Hall had been attached to Britain's Amherst mission to negotiate better com­mercial relations with Peking, and his voyage to Okinawa from somewhere near Tianjin in HMS Lyra, a 90ft sailing sloop of war, would have been significantly less comfort­able and considerably more dangerous than that experienced aboard this modern and opulent, 335.3-metre-long cruise liner.
The archipelago around Okinawa is known for its spectacular scenery but it contains countless coral reefs capable of tearing the keel from a tiny ship. Hall and his crew of about 70 sailors were not only denied the benefit of the modern navigational aids and hi-tech equip­ment found on the bridge of the Genting Dream, they didn't even have engines or charts.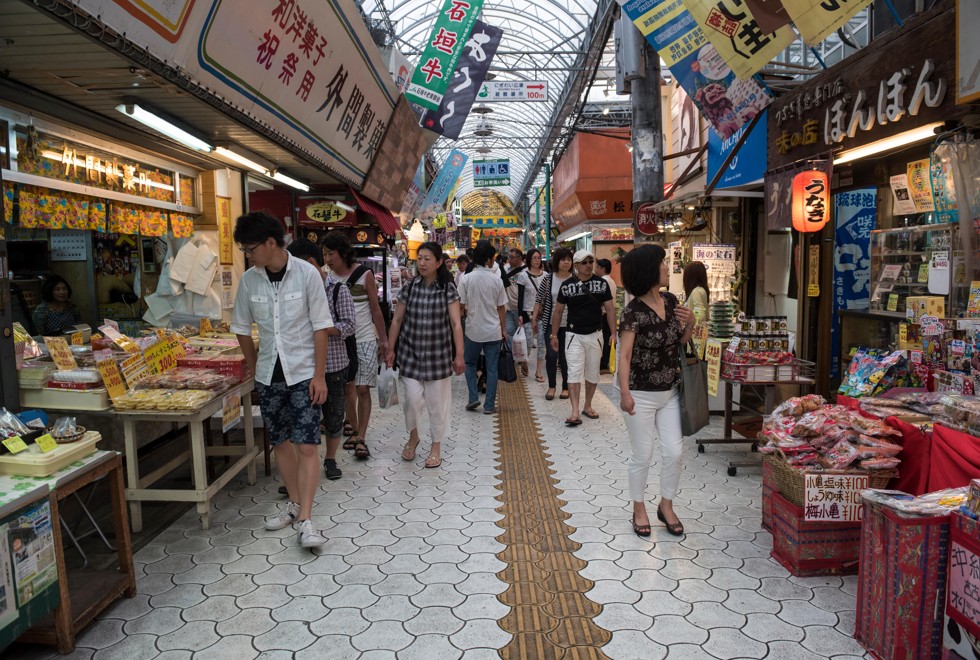 "Hall must have been a very brave man," says the Genting Dream's captain, Magnus Gottberg, on the bridge of his ship as it makes its approach to the harbour Hall referred to as Napakiang, where HMS Lyra anchored with sister ship HMS Alceste. "If visibility was restricted, it would have been treacherous," says Gottberg, turning his attention to a large bridge display console showing every navigational detail of the surrounding area, including the coral reefs.
The stunning fortresses of Okinawa have endured centuries of conflict
"It always makes me happy to come here. The seas are crystal clear and there is wonderful bird life," he says.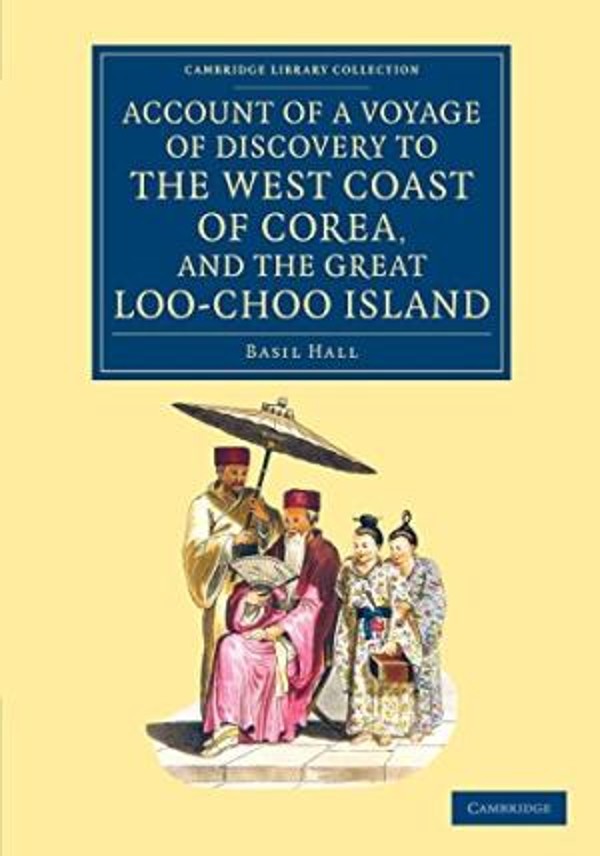 We are greeted by a fleet of buses on the quayside, ready to take eager passengers on excursions around the island, but Hall's arrival provoked a more enthusiastic welcome.
"In a short time, we were surrounded by canoes crowded with the natives, who, accompanied by their children, flocked on board the ships," he wrote.
Hall was desperate to get ashore, too. Not least among his concerns was the need to stock up on fresh water after weeks at sea.
Despite being a product of colonial Britain and prone to racial stereotyping, Hall was clearly impressed with the people of Great Loo Choo Island – "Their manners were gentle and respectful" – and an unlikely affection developed between the locals and sailors during the six-week visit to what was then the Ryukyu kingdom.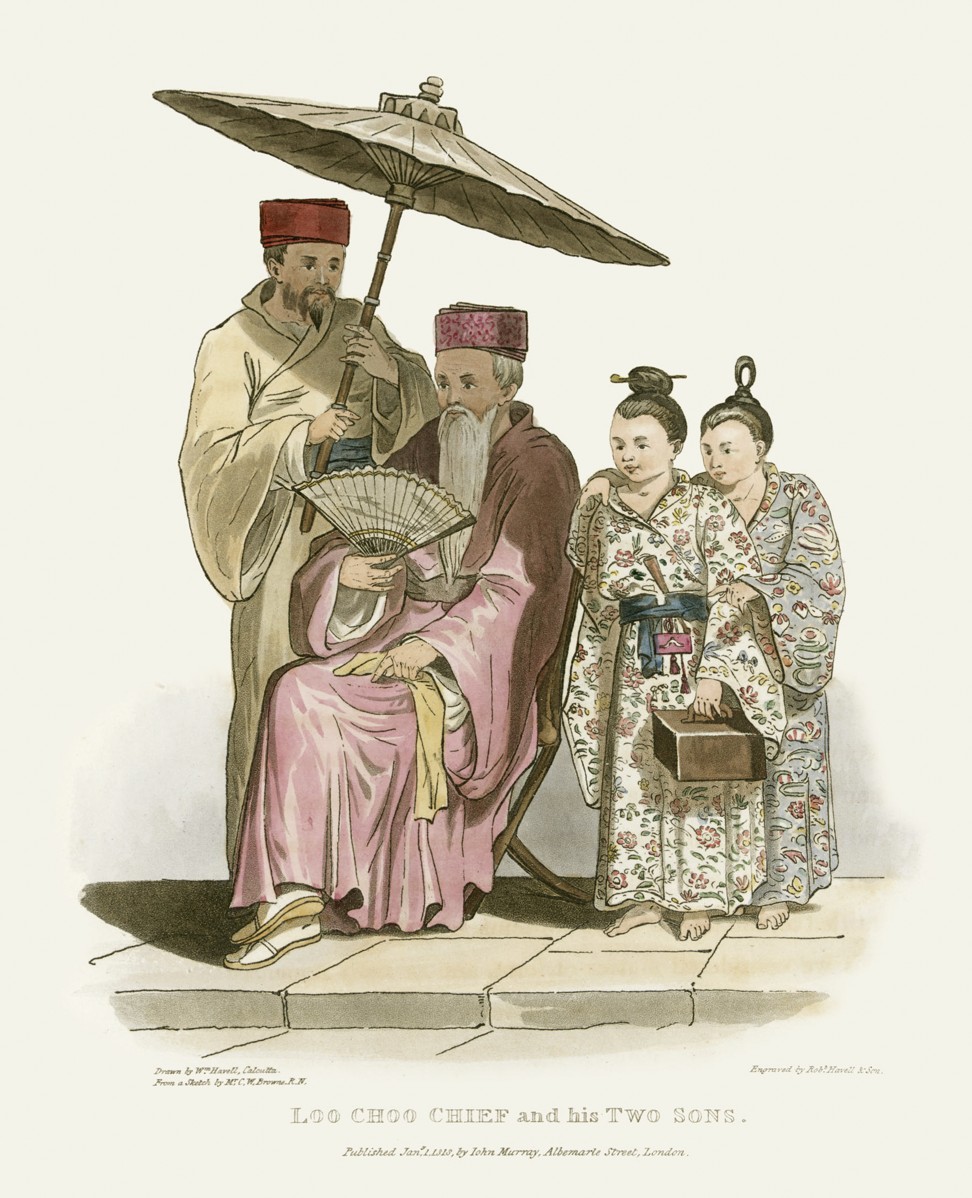 The kingdom remained independent until 1879, when the Japanese Meiji government formally made the island part of Okinawa prefecture, thus terminating five centuries of self-rule by a peaceful maritime trading nation. The distinctive Ryukyu culture continued to flourish until the 1920s, when Tokyo eventually imposed a national census, market economy and modern education system on the reluctant islanders.
Why Hong Kong parents should forget flying and take toddlers on a cruise instead
Once ashore in modern Okinawa, there are plenty of signs of the Ryukyu culture, and the traditional dress described by Hall is still worn at cultural festivals.
Shuri Castle, the former royal palace, was severely damaged during the second world war by invading United States forces. The castle has been meticulously recon­structed and is designated as a Unesco World Heritage Site.
For best view of Naha, Okinawa, take a dip in Hyatt Regency pool
Hall made enthusiastic observations of the "strange dishes" and sake served at the numerous banquets he and his officers were invited to by local chiefs. At the busy Makishi Market, latterday foodies can stock up on dried sea snake, local pork, Wagyu beef, vegetables not found in mainland Japan, colourful tropical fish and seaweed. If they so wish, visitors can have their ingredients prepared at one of the restaurants upstairs, and eat their meal together with a chilled Orion beer.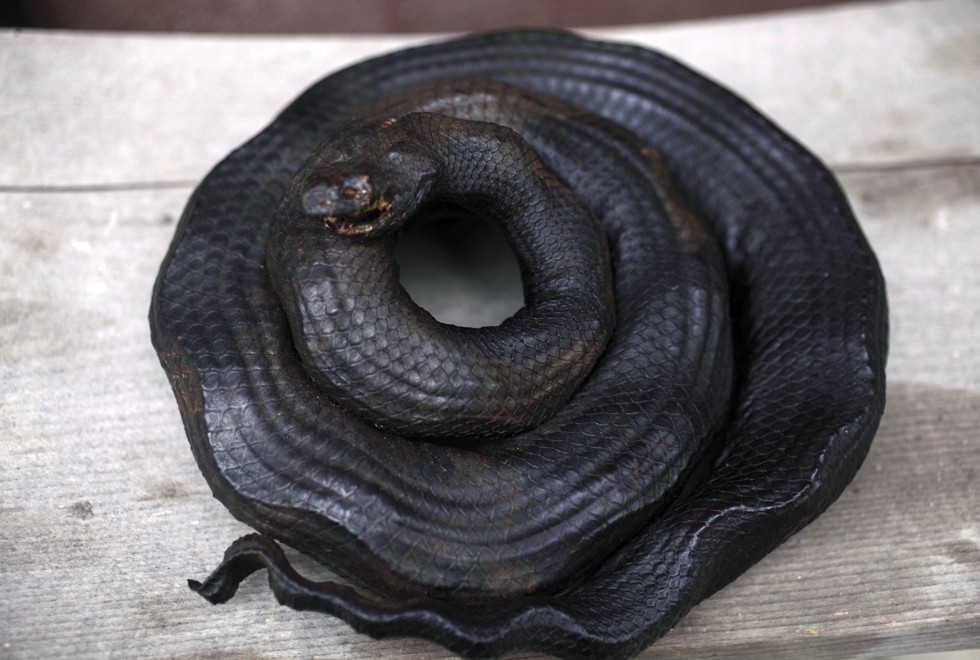 Not surprisingly, no one at the market has heard of the 19th-century British naval officer, but in January, Japanese media reported that a plaque had been unveiled to commemorate the bicentenary of Hall's visit. Unfortu­nately, there is no sign of it on any tourist map, and all inquiries are met with polite smiles and the shaking of heads.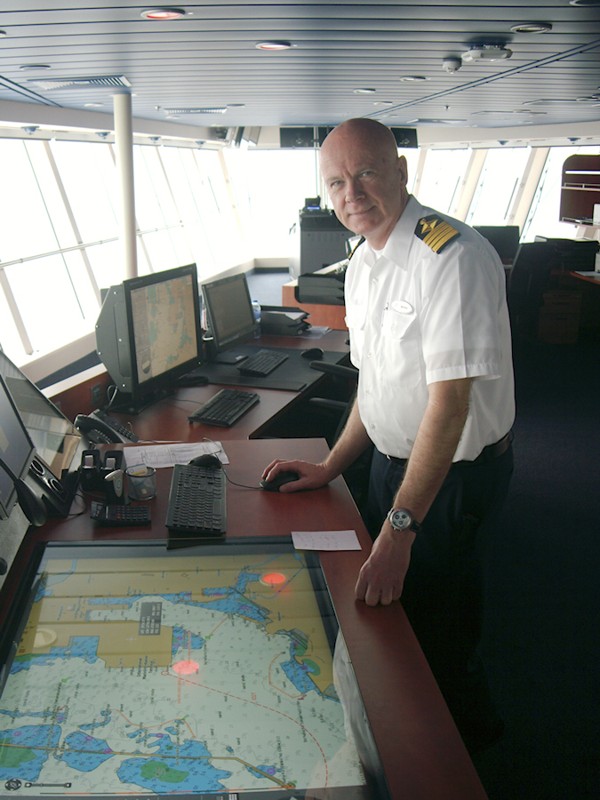 Acting on a hunch that the memorial might be somewhere near the location of the bridge Hall sketched in his journals, I peer through the windscreen of a taxi as it speeds towards a small park in Tomari district, as daylight fades. In the far distance, beyond moored fishing vessels, the Genting Dream can be seen in the twilight, towering above the quayside, close to where HMS Lyra would have been anchored some 200 years ago.
Tangled past of the Diaoyus/Senkakus
The stone bridge was destroyed years ago and replaced with a utilitarian road bridge guarded by two ornamental stone dragons but, in the middle of the small park, a simple stone memorial is dedi­ca­ted to "Captain Basil Hall, Royal Navy".
A short walk from the park, in the international cemetery, the sarcophagus of the only British sailor to have died during Hall's visit is among the well-tended graves. After William Hares of HMS Alceste had breathed his last, Hall describes how the locals insisted on organising his funeral; a rare example of 19th-century cross-cultural respect and sensitivity.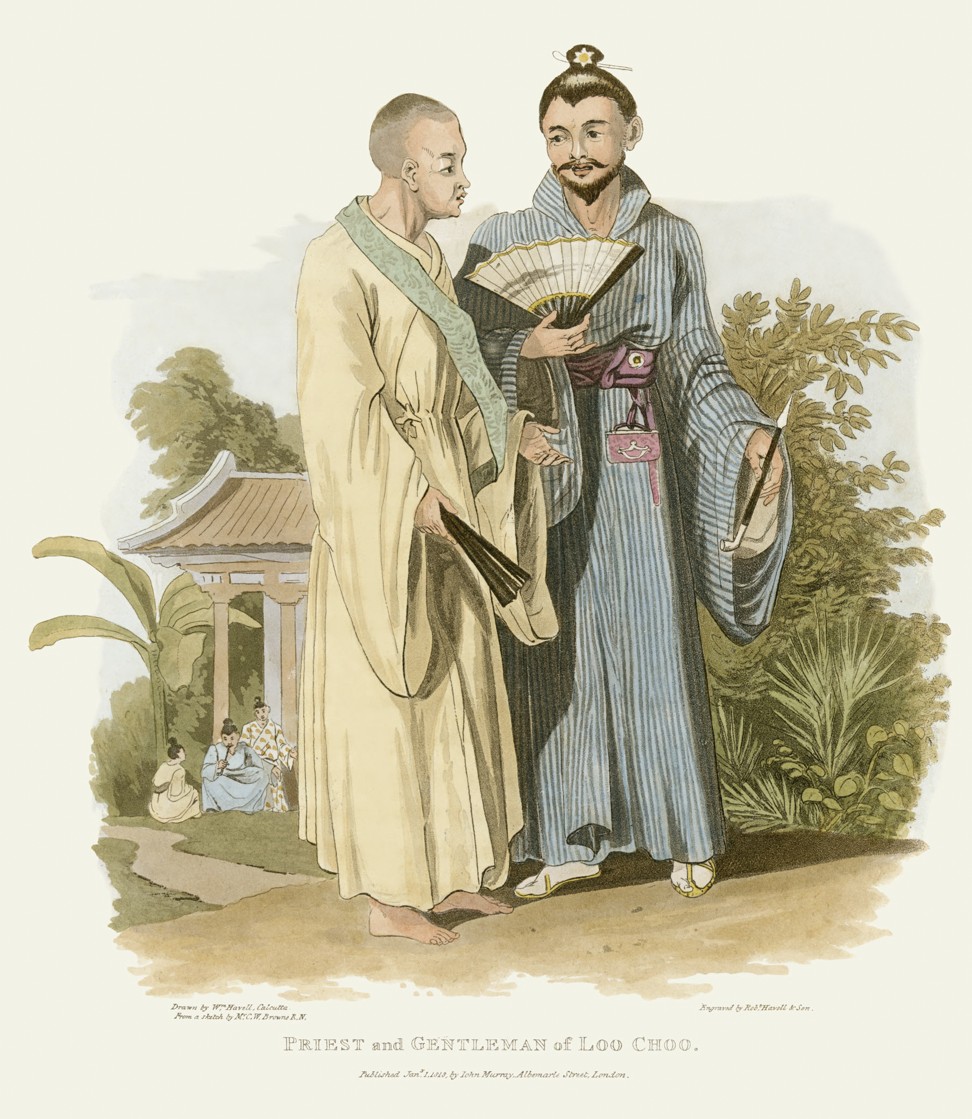 The departure of Hall and his two ships appears to have been an emotional moment for both sides and, in his account, the captain urges future visitors to treat the people of Loo Choo with "gentleness and kindness" and warns that "impatience" and "harsh" treatment will not be productive. Despite his fondness for Okinawa, Hall did not fore­see it becoming a significant destination.
Cruising the Med aboard 'the most luxurious ship ever built'
"As Loo Choo [...] lies quite out of the track of trading ships, and does not appear to produce anything of value itself and as the inhabitants seem indifferent about foreign commodities and if they wished to possess them are without money to make purchases, it is not probable that the island will soon be revisited."
He would no doubt be surprised to discover that the Genting Dream is now visiting Okinawa from Hong Kong.