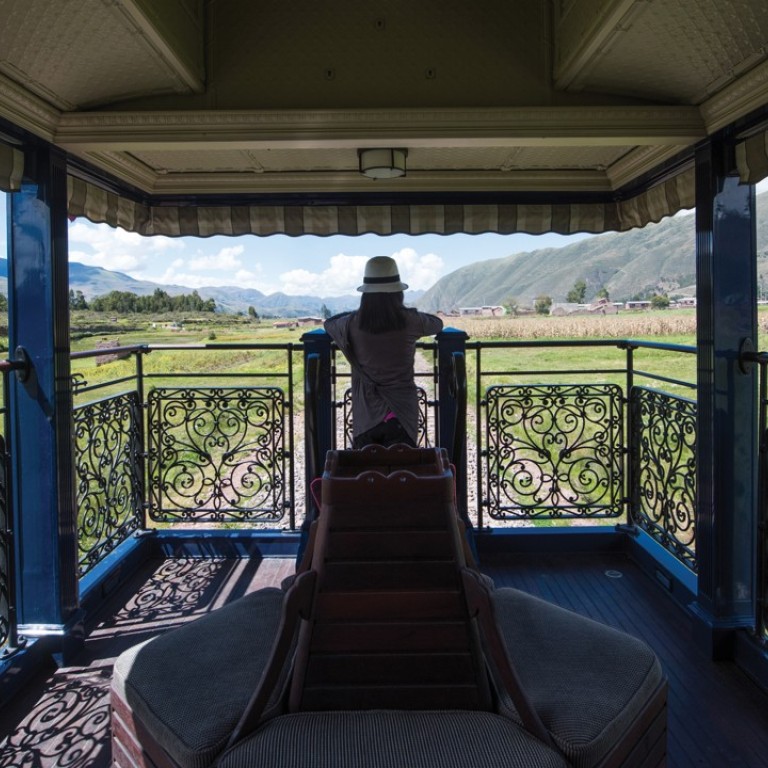 Opinion
Travellers' Checks
by Adam Nebbs
Travellers' Checks
by Adam Nebbs
Great train journeys of the world: Puno to Cusco, Peru, now by luxury sleeper
The high-altitude Belmond Andean Explorer has been lavishly upgraded
to take passengers from the shores of Lake Titicaca to the former Inca capital, and out west to the Pacific coast
One of the world's great train journeys – the high-altitude Andean Explorer, running through the Peruvian Andes between Puno, on the shores of Lake Titicaca, and Cusco, the former capital of the Inca empire – has been lavishly upgraded.
Still jointly run by PeruRail and the luxury hotel and train operator Belmond, the new train replaces the daily 10-hour, 390km service with a twice-weekly (once each way) overnight run (heralded as "South America's first luxury sleeper train"), with renovated carriages, upmarket dining and significantly higher fares. The spare days are taken up with a new round-trip journey out west to Arequipa, which was previously made only by freight trains serving the Pacific coast.
Now called the Belmond Andean Explorer – and using rolling stock taken from Australia's short-lived Great South Pacific Express, which ran from 1999-2003 – the service can be booked either through
belmond.com
or
perurail.com
, but the latter is more user friendly. It's also the only one to offer a list of fares, which begin from US$480 per person each way.
Air France will get you from Hong Kong to Lima (almost exactly halfway round the world), for connecting domestic flights, with only one stopover in Paris. Failing that, the "Japan Train Viewing" YouTube channel recently uploaded an HD video of the entire 10-hour journey from Cusco to Puno, taken from the older train's observation car.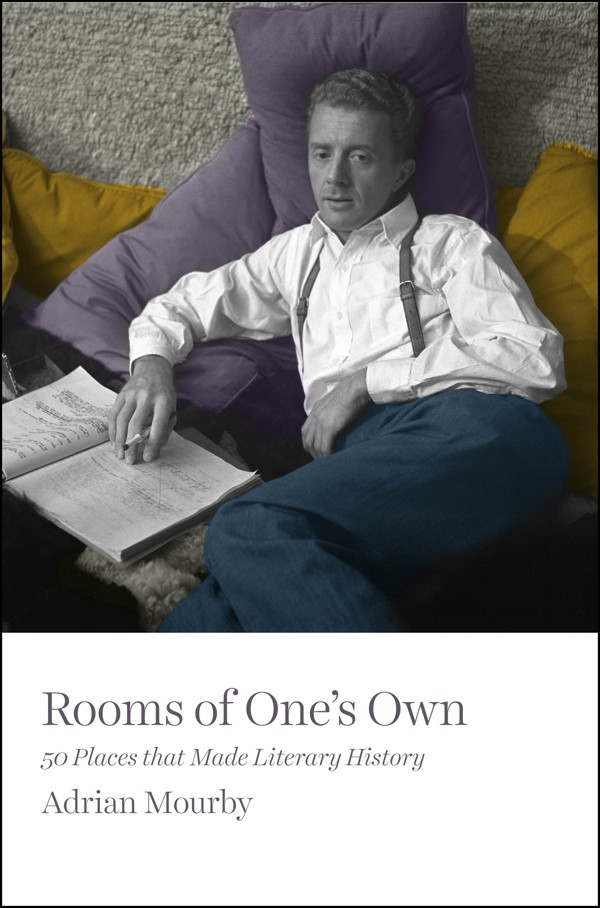 A book about rooms where famous authors wrote or got their inspiration
In Rooms of One's Own: 50 Places that Made Literary History, author Adrian Mourby takes us on some interesting journeys around the world, visiting rooms where famous authors either wrote or were inspired to write. He rounds up the usual suspects – Paul Bowles (who features on the book's cover) and William S. Burroughs – in North Africa, paints a picture of Oscar Wilde at the Savoy Hotel in London, provides a snapshot of Christopher Isherwood's Berlin and longs for a view of E.M. Forster's Florence.
Asian locations include the former home (now a museum, and one of quite a few in this book) of Lafcadio Hearn, in Matsue, Japan. We find, as might be expected, George Bernard Shaw in Shanghai, Somerset Maugham at the Oriental Hotel in Bangkok and Graham Greene at the Hotel Continental in Saigon.
As Mourby notes in his introduction, "Not every great writer or every room that has witnessed great literature has made it into these 50 chapters," but his gradually compiled "personal quest in pursuit of writers who interested me" is wide-ranging and far-reaching enough for it to be a worthy travel companion on any journey, short or long. Rooms of One's Own is published this month by Icon Books.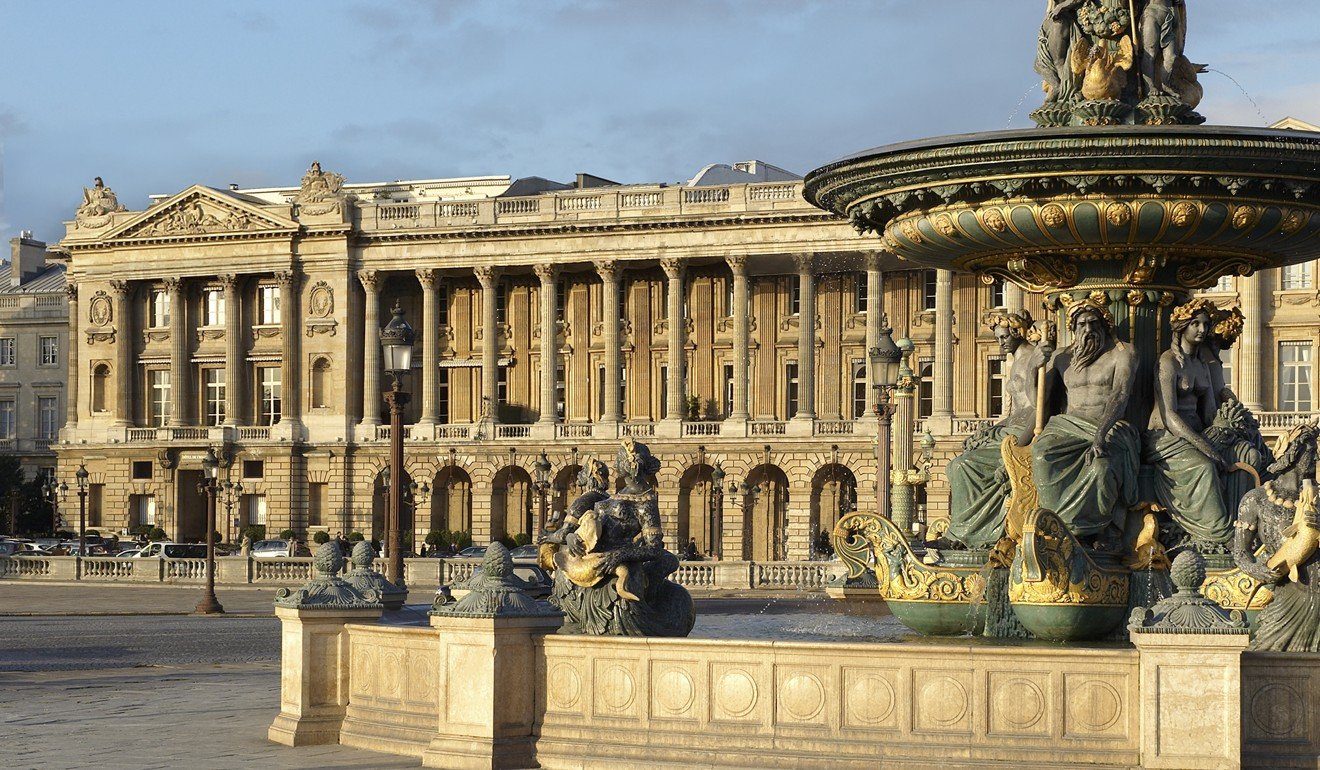 A Parisian Palace
The magnificent Hôtel de Crillon was the only hotel in Paris to be listed among the 1,000 Places to See Before You Die when that book was first published in 2003. It was lauded for being "unique among the palace hotels of Paris" in that it was still French-owned. Two years later, however, the Taittinger family sold the property to an American private investment firm. Then, when the informal term "palace hotel" was made an official designation by the French Ministry of Tourism, in 2010, the hotel proudly declined to be judged.
The Crillon – now Saudi-owned – closed in March 2013 for renovations, with a grand reopening scheduled for spring 2015. It is still closed, but should, barring a last-minute catastrophe (like the fire that postponed the nearby and even longer-delayed Ritz Hotel's relaunch by a few months last year), reopen under the management of Hong Kong-based Rosewood Hotels & Resorts in early July. Once open, it will (or so I'm reliably informed) apply to become a palace hotel.
Deal of the week
A short selection of hotels and resorts offered with Charlotte Travel's two-night package to Sanya, on Hainan Island, starts with the Hotel Pullman Sanya Yalong Bay Villas & Resort, and the Pullman Oceanview Sanya Bay Resort & Spa. Both are offered from HK$1,850 per person (twin share) and get good online reviews.
The Hilton Sanya Yalong Bay Resort & Spa is also good value from HK$2,350 – as is the InterContintental Sanya Resort, from HK$2,590. These prices, which include flights with Cathay Dragon, will be available for most of this year, with only small summer airfare surcharges. For full details, scroll down to International Packages at
www.charlottetravel.com.hk
.