What is it? The mirrored, faceted facade of The ART hotel shimmers like a diamond set among the venerable cultural institutions of Denver, Colorado's Golden Triangle Museum District. Curator Dianne Vanderlip, formerly of the Denver Art Museum, composed The ART's 50-piece collection of paintings, sculptures, photography, mixed media and large-scale installations.
The chic, 165-room boutique hotel is adjacent to the Denver Art Museum, History Colorado Centre and Clyfford Still Museum, and within walking distance of the Denver Centre for Performing Arts and the US Mint and Colorado State Capitol building, both of which are open for tours, as well as pulsing Larimer Square's shops, restaurant and bars.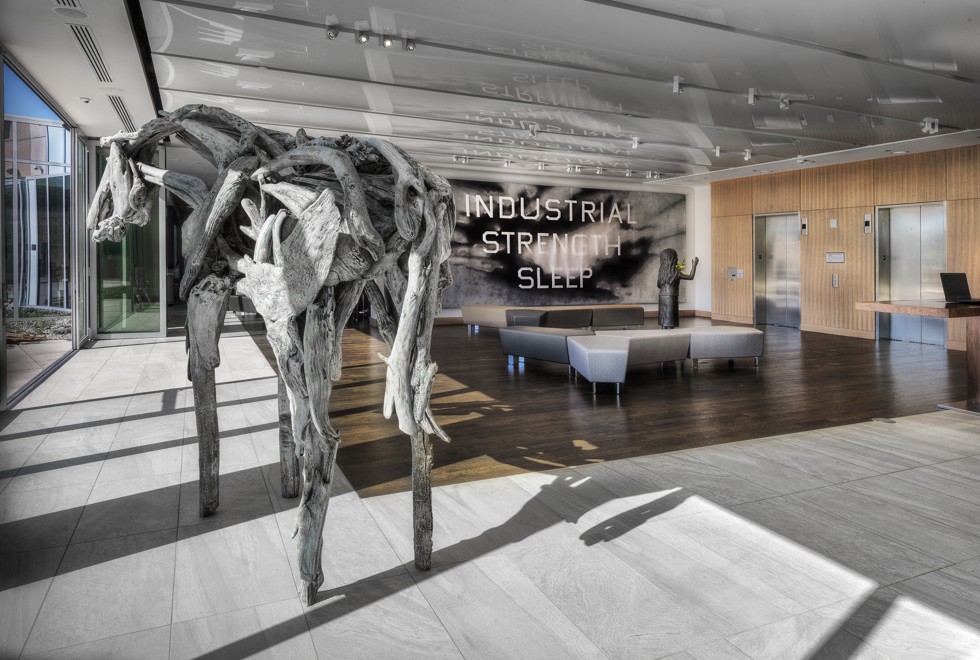 What art adorns The ART? Vibrant, thought-provoking and whimsical 20th- and 21st-century works exhibited throughout the hotel encourage exploration. With masterpieces at every turn, a stay is like playing a game of hide-and-seek with famous artists.
Leo Villareal, known for The Bay Lights (2013), a 2.9km display along the San Francisco-Oakland Bay Bridge, created the hotel's dazzling, ever-changing 22,000-LED-light installation, which illuminates the port cochère ceiling. In the entrance, guests encounter Sol LeWitt's bold geometric painted wall work and Frank Gehry's Fish Lamp fashioned from petal pink Formica scales. Mary Ehrin's Molten Meteorites metallic-leather-covered rocks resemble massive gold nuggets and allude to Colorado's gold rush.
Mingle with artists at Singapore's eclectic Hotel Vagabond
Avant-garde artists' videos play in the lifts. Natural light floods the fourth-floor lobby, exhibiting an Edward Ruscha woolly-worded tapestry, a life-sized horse bronze by Deborah Butterfield, playful, check-patterned chubby bear paintings by Sean Landers and a wild-eyed, rearing Mustang lithograph by Luis Jiménez, who you may have already encountered at the Denver International Airport, home to his 9.8-metre-tall sculpture Blue Mustang (2008).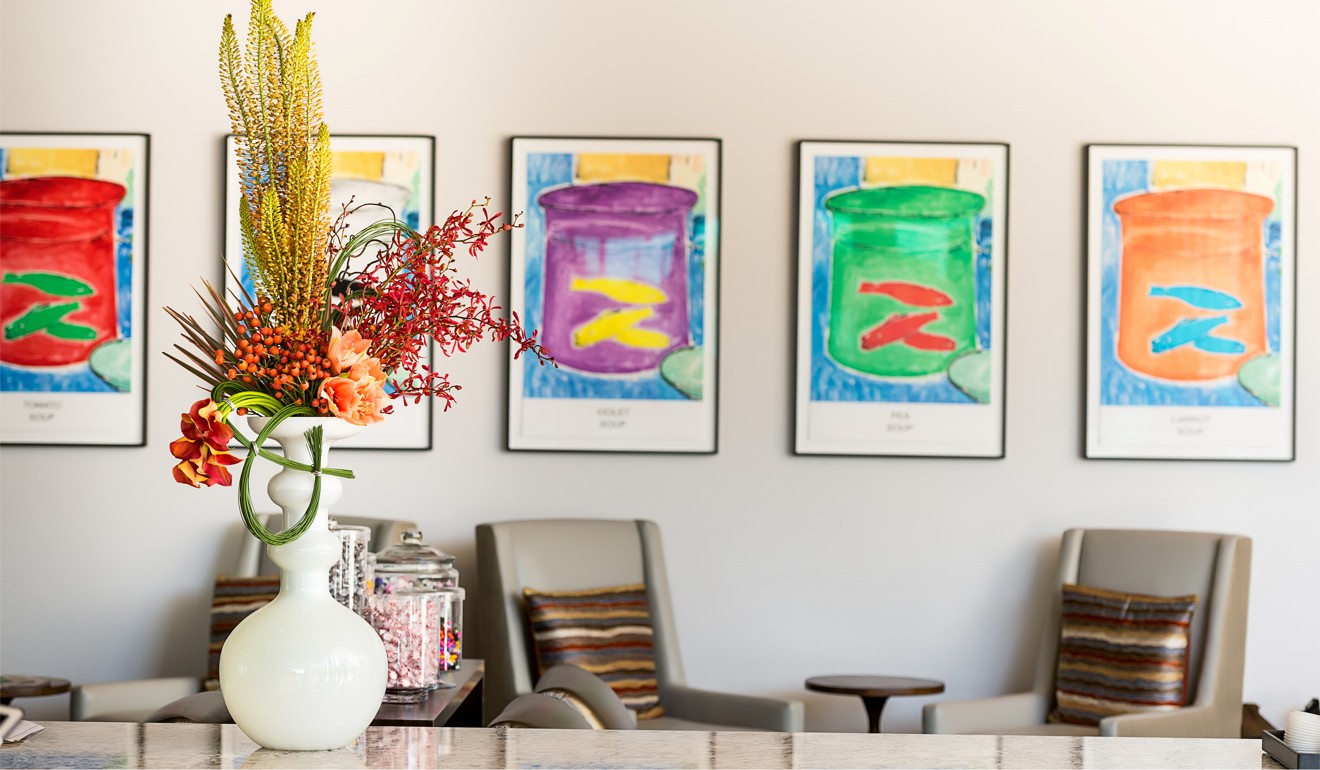 What's the accommodation like? Every guest floor showcases an artist whose work appears in the rooms, influencing the colour palette on bed linens and sculptural pieces of furniture. Check into a room on the eighth floor and you'll nod off in an environment imagined by Vietnamese-American photographer Dinh Q. Lê. Amenities include plenty of device-charging stations, free Wi-fi and fitness studio access. Need more to unwind? Request a modern art masterpieces colouring book.
Mile-high city gets higher with Denver's first cannabis-friendly Bud + Breakfast
Can I get a good feed? Absolutely. Local ingredients, such as Rocky Mountain trout, feature heavily in the "new American" dishes at Fire restaurant. Weekend brunch blends the best of Fire's menus with US$10 bottom­less mimosas and, in a town known for craft beers, it is refreshing to encounter a restaurant with a well-rounded wine list.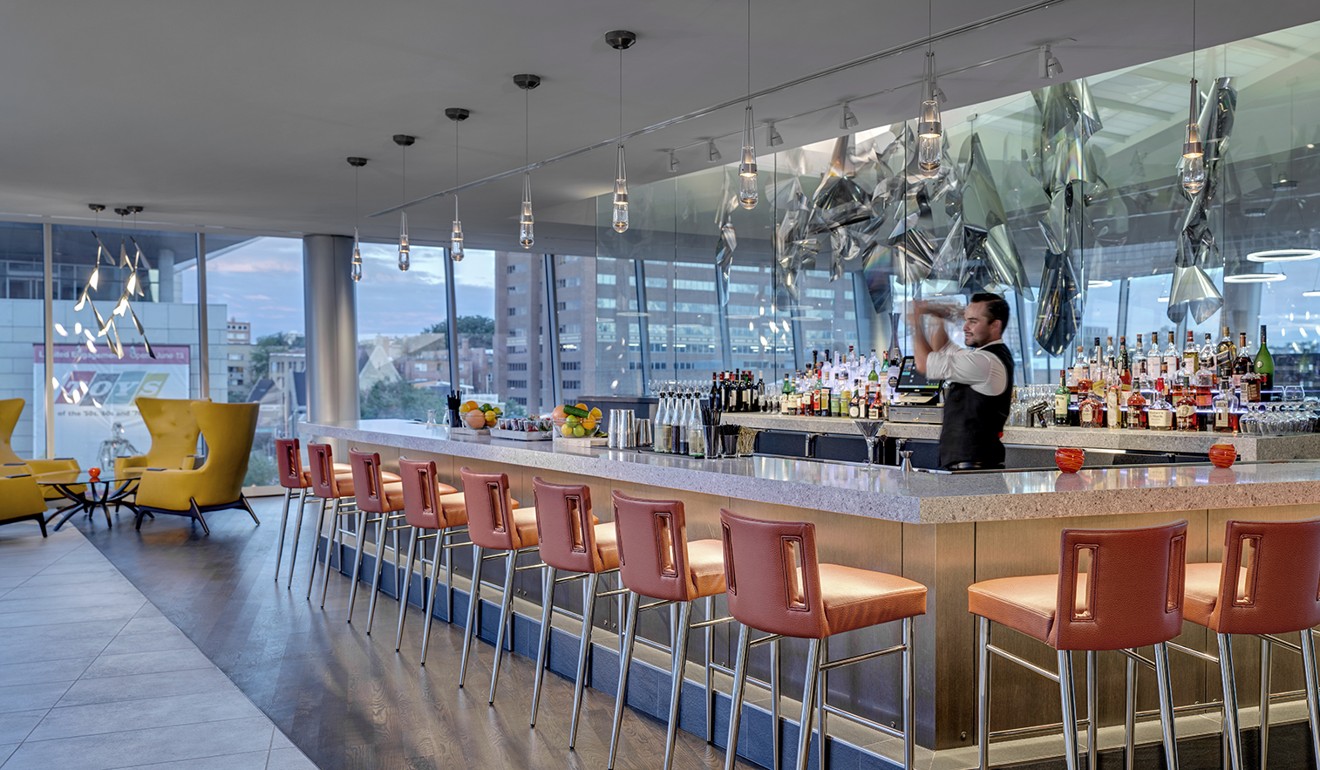 And drink? The daily "social hour", from 3pm to 6pm, is held in the Fire lounge and the outdoor terrace overlooking the city and surrounding Rocky Mountains. Bartenders fashion cocktails to taste and theme. The Jackson Pollock, for example, is a rosemary-infused gin with a strawberry-lemon-balsamic reduction spattered up the side of the glass.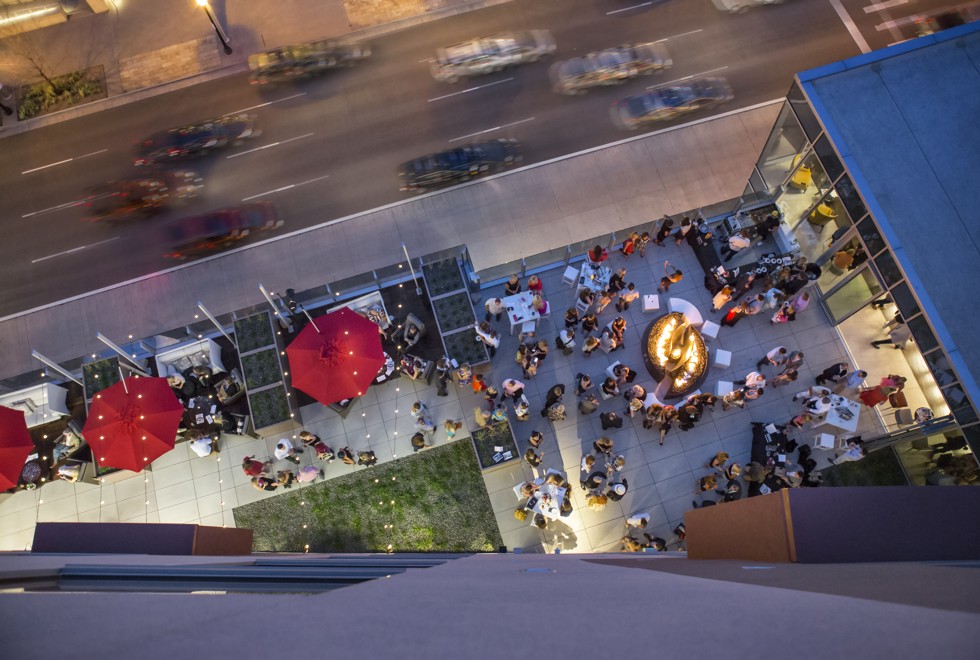 Are any other artsy experiences offered? Ask for a brochure of the hotel's art collection and browse the offerings on your own or request a guided tour in advance. The hotel provides maps highlight­ing 12 outdoor public art installations within a 4.8km radius, which you can pedal to on one of its bicycles, which have been custom-painted by Rocky Mountain College of Art and Design students. On alternating Saturdays from mid-June to September, there'll be free yoga classes on the terrace.
What's the bottom line? Rates range from US$289 to US$329 a night for a standard room based on view and season; suites start at US$339.