The 15th edition of Lonely Planet's long-running guide to China will be published on June 1. This hefty tome first appeared in 1984, as China – a travel survival kit, a title changed to simply China from the sixth edition, in 1998. The page count has, of course, grown over the years – from 819 to 1,056 – not much considering that Hong Kong and Macau were included only from the fifth edition, in 1996, and that the country is much more open to foreign tourists than it was in the mid-1980s.
Lonely Planet's 18th Southeast Asia on a Shoestring guide out
Back then, it really was a travel survival kit, explaining the difference between the RMB and the FEC (a currency for foreigners that was withdrawn in 1994, as that year's edition just had time to note on its inside cover), and pinpointing the poste restante and hotels that accepted backpackers and their black-market RMB.
And it seemed like every backpacker had one – at least until 1997, when Rough Guides put out a similar-sized guide.
The latest edition can be previewed, and individual chapters downloaded in PDF format, at shop.lonelyplanet.com.
---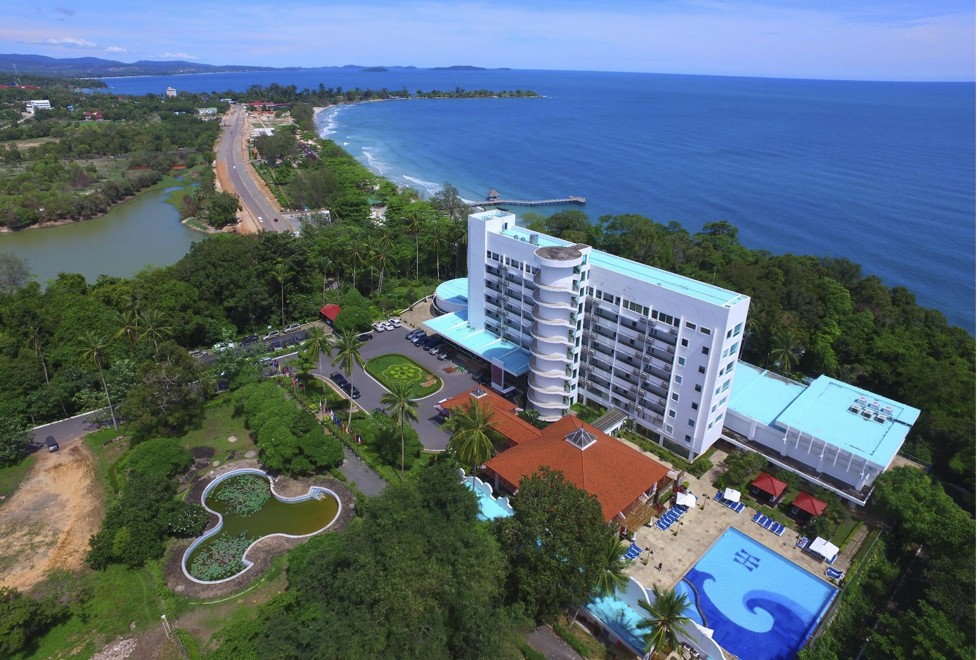 HOLIDAY IN CAMBODIA
Sihanoukville's seven-storey Independence Hotel was Cambodia's first luxury beach resort – and the country's tallest building – when it opened, in 1964. By the time Jackie Kennedy visited, in November 1967 – to attend the posthumous naming of Avenue J. F. Kennedy – it was a playground for carefree Cambodian aristos and French expatriates.
Phnom Penh-Sihanoukville trains resume
The good times, of course, were short-lived, and the property was taken over and run down by the Khmer Rouge in the mid 1970s. It only reopened as a full-service resort in 2007, but has continually upgraded its facilities (an infinity pool opens this month) and is an interesting, self-contained time capsule for those with an eye on the road less travelled.
Five best Cambodian islands for some peace in paradise
Trying to book flights from Phnom Penh or Siem Reap to Sihanoukville online with domestic carriers can be exasperating, however, as can booking the only international route, from Ho Chi Minh City, with Cambodia Angkor Air. Thankfully, AirAsia has just announced the launch, on August 9, of a new four-times-weekly service from Kuala Lumpur.
Visit www.independencehotel.net for a look around the resort, which is now called the Dara Independence. Rainy season Monsoon Deal rates start from HK$625 a night until the end of October.
---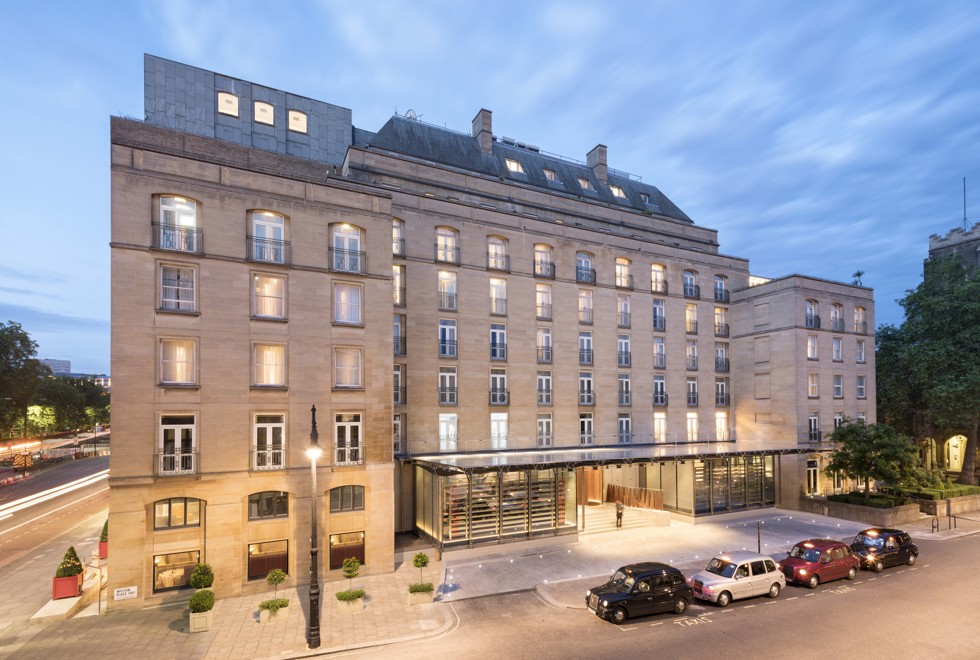 WISH YOU WERE HERE?
The Berkeley's claim that it has "delighted guests with its welcoming atmosphere and sense of style for over a hundred years" is rather misleading. The original Berkeley Hotel opened on London's Piccadilly in 1897, but it was closed in the early 1970s, and the name was carried over to a new building about a kilometre away, in Knightsbridge.
The Ned, for your next stay in London - a taste of history in the heart of the City
Opened in 1972, the "new" Berkeley was designed by Brian O'Rorke, who created breezy, tropics-friendly interiors for the Orient Steam Navigation Company's cruise ships in the 1930s. The Architectural Review magazine called the building "a lugubrious and puddingy pile", though its neo-Georgian exterior does contain some beautiful fixtures and fittings that were taken from the original property.
The Beaumont: a weird, wonderful central London hotel
Pink Floyd's Roger Waters is said to be a regular guest, which might explain why the hotel is running a package that includes two "coveted" tickets to "The Pink Floyd Exhibition: Their Mortal Remains" at the nearby Victoria & Albert Museum.
One night's accommodation with breakfast for two, an official exhibition book, a bottle of champagne and a Pink Floyd cocktail are included. A record player and Pink Floyd LPs will be available in the guest room. Prices start from £630 (HK$6,365). Click on Offers at www.the-berkeley.co.uk for details and reservations.
---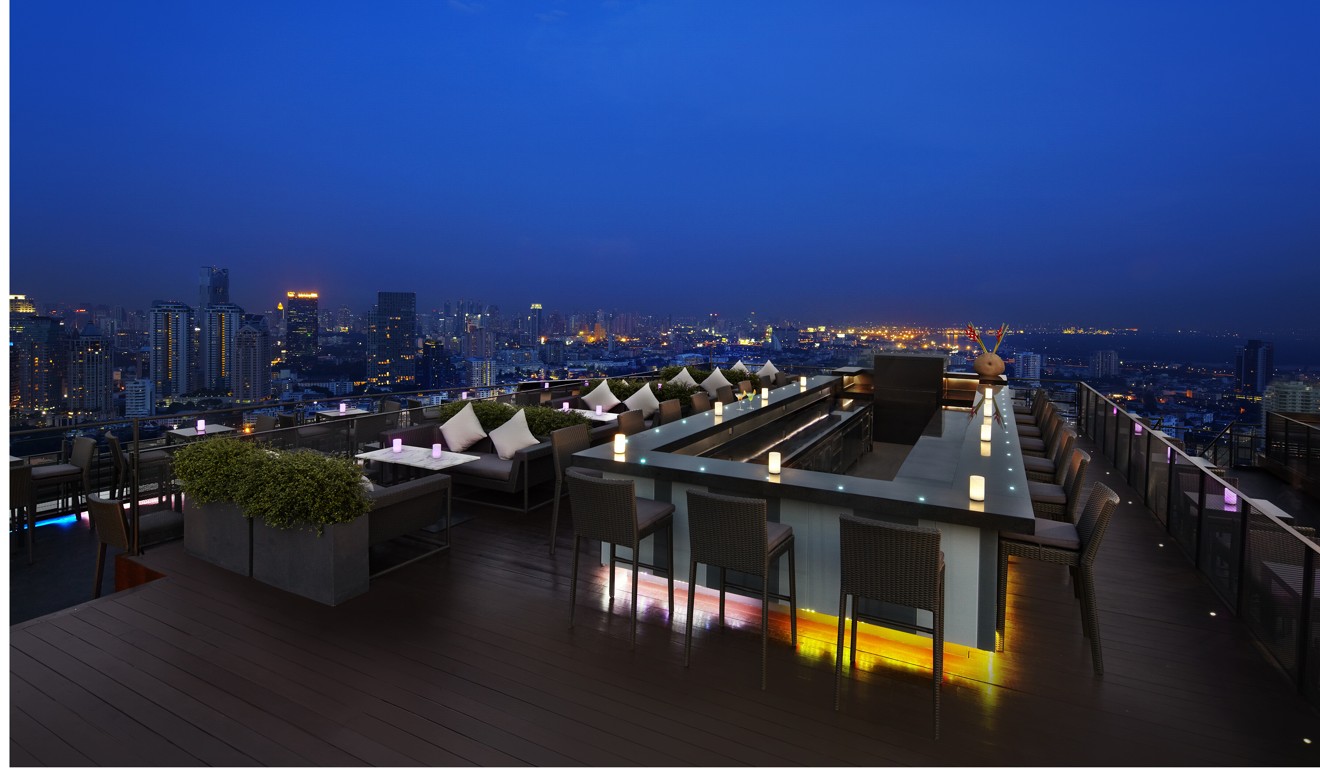 DEAL OF THE WEEK
A two-night stay in a two-bedroom suite at the Anantara Sathorn Bangkok starts from HK$2,190 per person, if four people are sharing. Otherwise, a one-bedroom suite can be had for HK$2,290 per person, twin share, with Farrington Vacations' latest Bangkok package. Both come with a higher-floor Skyline upgrade, subject to availability.
Bangkok - the good, bad and ugly sides to the Thai capital for visitors
A stay at the Shangri-La Hotel starts from HK$3,250 but includes a free third night. These seem to bethe best deals, but many other hotels are listed with the package, which can be found at www.farringtonvacations.com.hk.
Prices, which include flights with Cathay Pacific, will be available until the end of October, but with a HK$1,000 surcharge from July 7 to August 23.