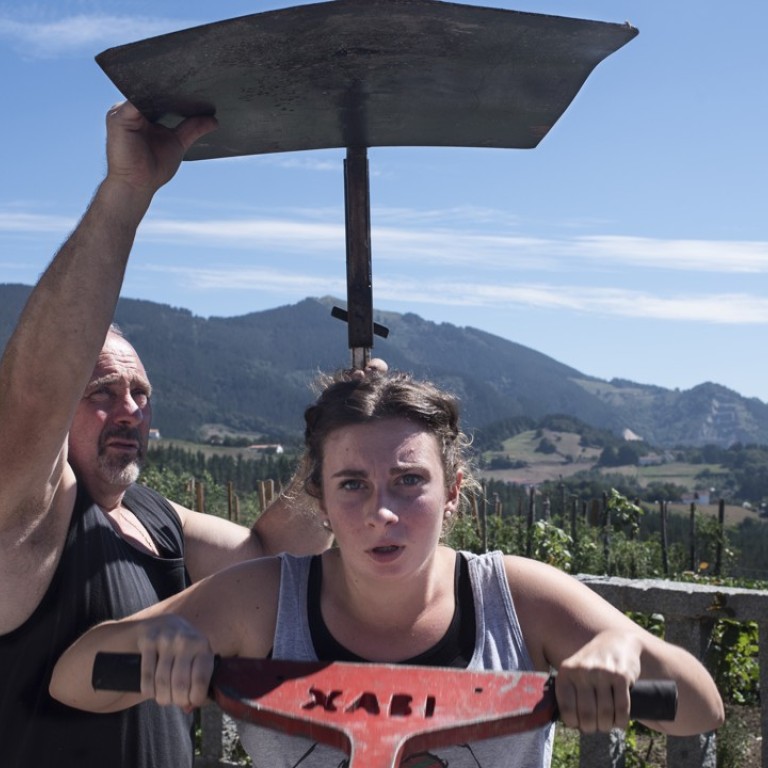 Weighty pursuits at the 'Basque Olympics', where stone lifters, wood choppers and cart spinners vie for honours
The Basques of old turned their rural chores into 18 sports, which are taken very seriously in northern Spain, where boys as young as four wield axes and, these days, girls do their share of heavy lifting too
Inhar Urruzuno leads a double life. Or, rather, two parallel lives. During the day he earns a living in what, as a humble man, he calls a "taller", the Spanish term for "mechanical workshop".
"We make parts for Airbus aeroplanes and for missiles," he explains. His is one of the many advanced manufacturing plants that make the Basque Country, in northern Spain, one of Western Europe's top hi-tech centres.
But when his day's work is done, he drives into the mountains, along a narrow, winding road, to the outskirts of the small town of Mallabia, and Jose Antonio Gisasola's house. Here, overlooking lush green valleys and factories, he changes out of his clothes and becomes a harrijasotzaile, a "stone lifter" in Basque, one of the oldest living languages.
"I just compete with the small stones," he says, dressed in a rudimentary protection vest.
Each of the stones he lifts repeatedly from the floor to his shoulder weighs about 150kg. The bigger ones can weigh more than 300kg. Harrijasotzailes must lift their stones as many times as they can in two minutes. Last year, Urruzuno won the harrijasotzaile event at the Euskal Txapela championships, which took place in San Sebastian, with a staggering 37 lifts.
He is training with Gisasola, owner of a high-end stone ornament factory, while both of his mentor's children watch closely. Jon, 17, wants to emulate Urruzuno and already trains with a 100kg stone. Karmele, 22, has chosen another of the 18 disciplines known collectively as Basque rural sports (herri kirolak); she prefers the ingude, which involves lifting a 10kg anvil from the ground to a metal plate 30cm above her head as many times as possible in 90 seconds; and the txinga erute, in which competitors must walk with 25kg metal weights in each hand – imitating the way people used to carry milk churns, centuries ago – for as long as they can.
These sports have been around for millennia, although it's hard to be precise, because there were no written records until the Middle Ages. Traditionalists in the autonomous region of País Vasco (the Spanish Basque Country) and the wider Euskal Herria (also known by some as the Basque Country), which extends into southern France, are doing their best to keep them alive.
Dozens of competitions take place throughout the year, the majority in the summer. Most Basque towns host small regular competitions or exhibitions, which include some but rarely all of the 18 discip­lines, and there are bigger provincial tourna­ments as well as those at the "national" level. Then there is the Zazpi Herrialde (named after the "seven provinces" – four in Spain, three in France – that constitute the Euskal Herria), a kind of rural sports Olympics, which is held annually.
Most events are sponsored by the govern­ment or local companies and are free to the watching public. Many take place in Bilbao, the largest Basque city and a beacon of urban regeneration, which also attracts people from all over the world with its Frank Gehry-designed Guggenheim Museum.
A record number of tourists flocked to the Basque Country last year and, with separatist terrorist group ETA having laid down its weapons in April, after half a century of hostilities, perhaps even more will visit in 2017. They come to indulge in the region's food – it has more Michelin-starred restaur­ants per capita than anywhere else, but don't come looking for paella; enjoy its wild nature and rough seas, especially around Mundaka, a town beloved by surfers – and immerse them­selves in an alternative Iberian culture; you'll find no flamenco or bullfighting here.
What you will find, though, are the herri kirolak.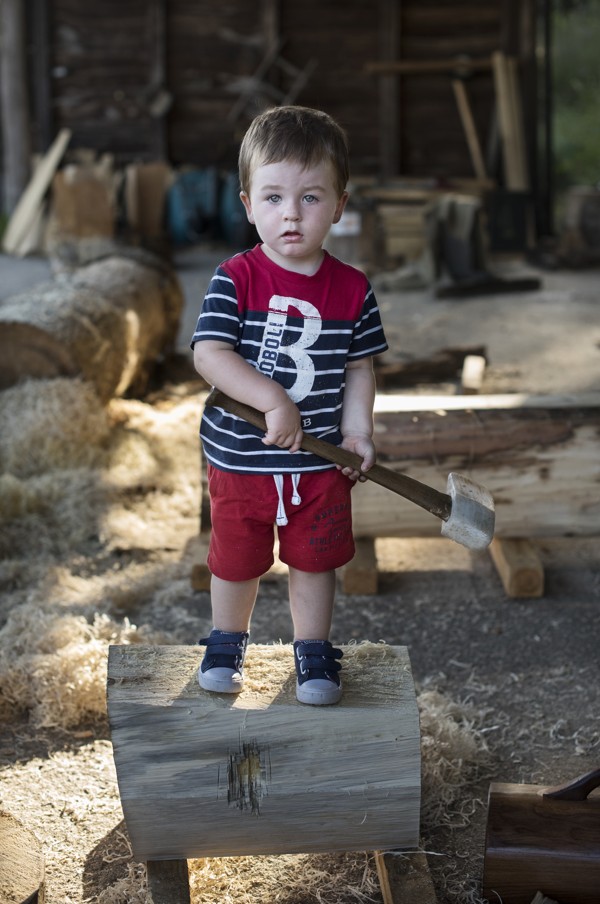 Herri kirolak
have carried the roots of our culture since we left the caves," says Oskar Perez, a man who can pull an 800kg stone 100 metres without breaking much of a sweat. "They show the competitive character of Basque people, who turned their rural chores into sports. They used to play in towns to see who could cut the most grass (
sega
), chop the most wood (
haizkora
), or throw chaff bundles the highest (
lasto bota
). With time, the sports became more sophisticated and now there are even federations and official tournaments."
Only four years old, Aitzol Atutxa's son already has his own small axe. He trains with his father, one of the greatest aizkolaris ("wood choppers") in history, in the moun­tains of Lemoa, in the province of Biscay.
"We want our tradition to survive while we thrive in a globalised world, so it's very important for us to engage the young gener­ations," Atutxa says, after an exhausting session before the Euskal Txapela championships. "So we have changed things, like allowing women to compete, and have adapted to the needs of the 21st century."
Laura, Oskar Perez's 16-year-old daughter, trains with passion. And not only because she enjoys doing so.
"I bargain for things I want with my father," she laughs. For example, she'll only be allowed to get the tattoo she wants when she's able to walk 700 metres carrying the 25kg txingas.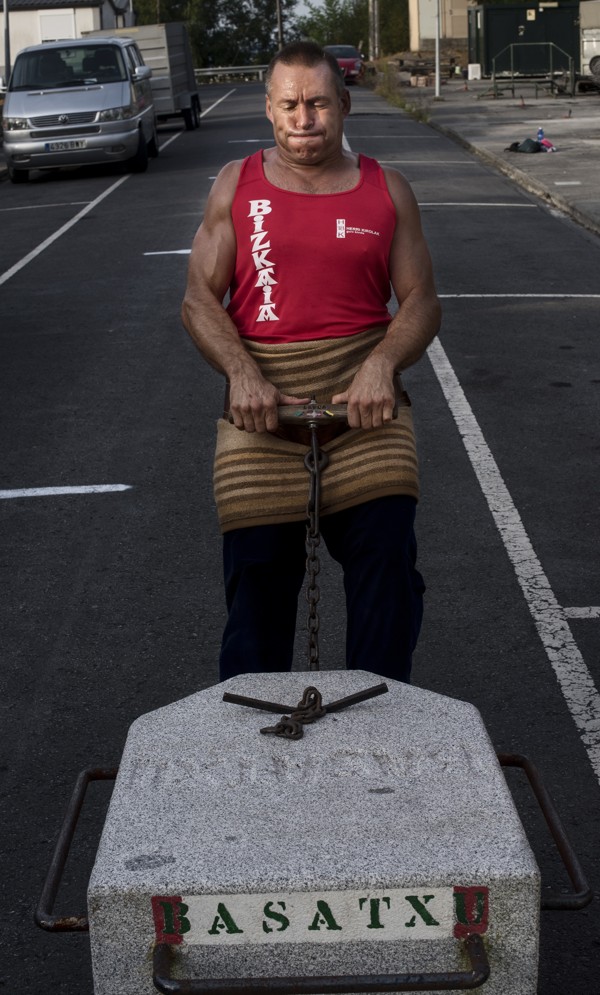 "Today's youth don't know what suffering is, and that some of it is necessary to enjoy life to the fullest," says Perez. "Basque sports have helped us to be better parents." Laura nods.
"Rather than getting drunk every week­end, I train and have a healthier life. Plus, sometimes I get to beat my father," she adds, with another laugh.
It's not just locals who are training for these sports and winning txapelas, the traditional beret given to Basque champions instead of a medal. Ousmane Drame was born in Senegal and emigrated to the Basque Country a decade ago, when he was in his early 20s.
"I went to an exhibition as a spectator, but one of the teams was a man short and they told me I could join in if I wanted to give it a try, because I looked strong. I did, and I got hooked. These sports are barbaric, wild, very demanding, but show a fascinating culture."
Now he is a champion at orga joko, a discipline in which competitors lift a 200kg cart that is anchored to the ground at one end and turn it around its 28-metre circumference as many times as possible. Drame has the record: five and three-quarter revolutions.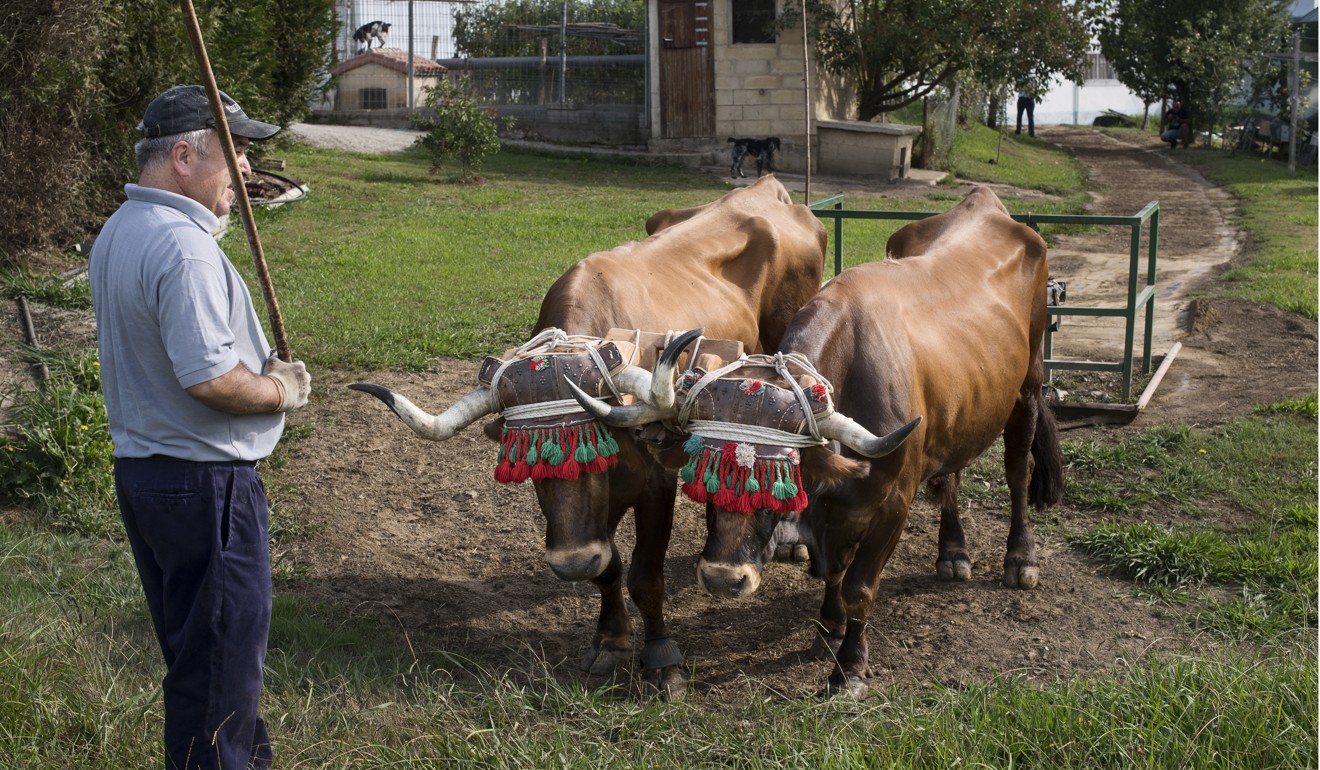 More controversial are the sports that involve animals. Idi proba is a sport in which oxen pull 1.7 tonne stones for half an hour. Crowds bet large sums of money, so the pressure is on. Owners have been known to give their animals drugs – especi­ally MDMA – to improve performan­ce, and prod them with an akullu, a stick with a sharp metal tip. Fortunately, animal protection activists have largely put an end to the most abusive practices.
"I even play them music – Lady Gaga is singing when we appear – to make them more comfortable," says Roberto Erkiaga, owner of eight competition oxen weighing up to 1,100kg each. "The tradition comes from work in quarries, when oxen were used to pull the heaviest stones. Now, we train them every two days and they can pull for over 1,200 metres," he says. "If the sport dies, this breed of ox will die with it, because it's not as productive as those raised for meat."
A trip through the verdant Basque countryside, where many of these beasts graze peacefully, suggests that's not likely to happen anytime soon.