What is it? This 46-room hotel, set amid the striped paddocks of Willow Creek Vineyard, in the exclusive Red Hill region of Victoria, is the most talked about luxury accom­modation to open in Australia this year. Its sleek, bold, brutally black con­tem­porary form stands in contrast to the natural surrounds and is more than a nod to the crea­tor's mind for aesthetically pleasing excess.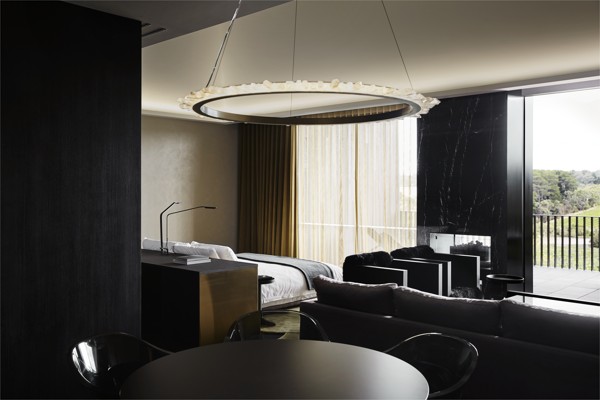 What are the rooms like?Unashamedly masculine and mono­chrom­atically black, from the bedhead and thin-armed night lights down to the lolly jars and fluffy bath robes. But they're meditative and moody, too. Luxury touches include deep-soak Japanese tubs, rain showers and Melbourne's own Hunter Lab bath products. Floor-to-ceiling windows and terraces overlook a spectacular 30-metre infinity pool (you guessed right, it's black) and, beyond, sinewy vines and wooded hills.
And the creative side?Jackalope was conceived in collaboration with a roll call of Melbourne creatives, who are responsible for a gallery-worthy number of artworks, instal­la­tions, bespoke pieces of furniture and lighting design. The most obvious is artist Emily Floyd's seven-metre jackalope sculpture in the courtyard entrance. The jackalope is a creature from North American folklore – a jackrabbit crossed with an antelope. Another eye-popper is a chandelier by Jan Flook that covers the entire dining-room ceiling. Its 10,000 exposed filament bulbs are reminiscent of bubbles in fermenting wine.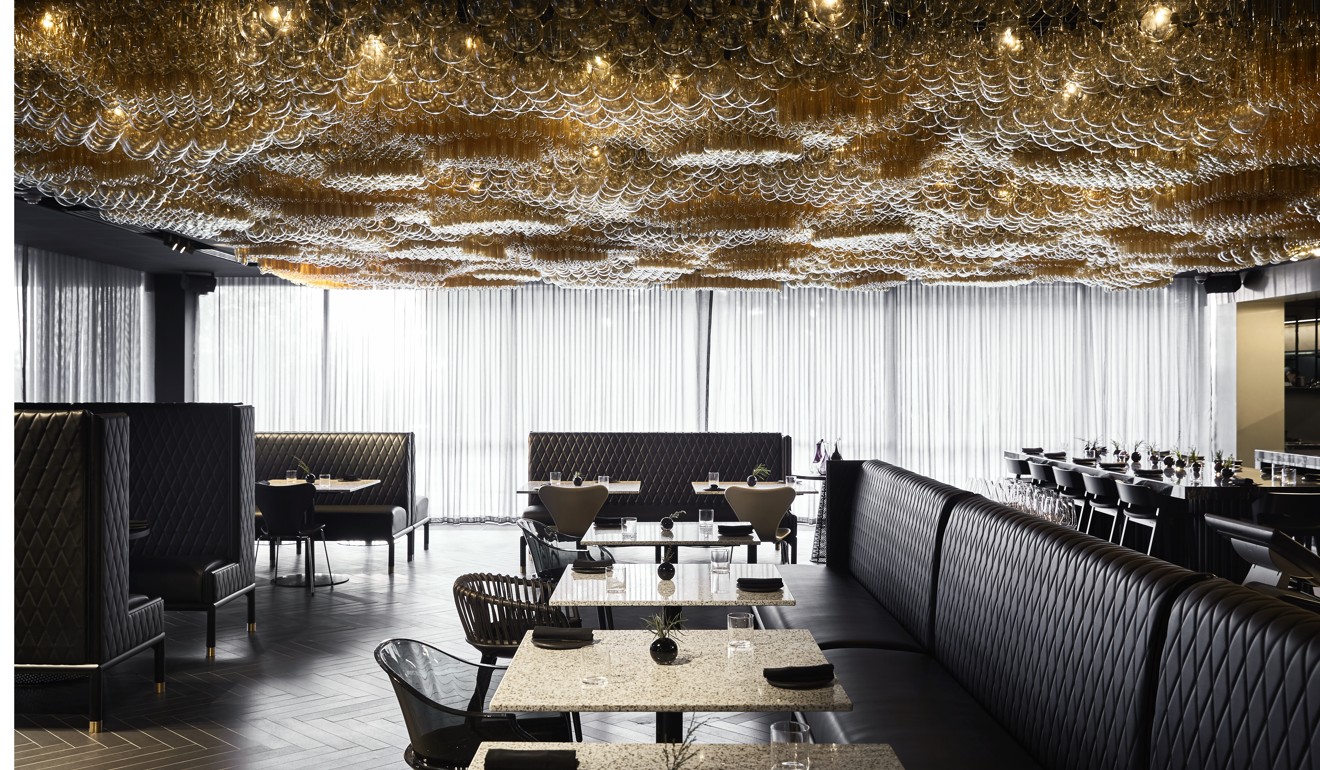 Who have we got to thank? Twenty-nine-year-old Chinese entrepreneur Louis Li is the owner and creative force behind the Jackalope. He moved to Melbourne in 2006 to study filmmaking and has since turned his considerable talents and network (and fortune) to hotel design, a move no doubt inspired by his Kunming family, who are developers with a hotel portfolio. Li's second hotel, in Melbourne's Flinder's Lane, will open in 2020.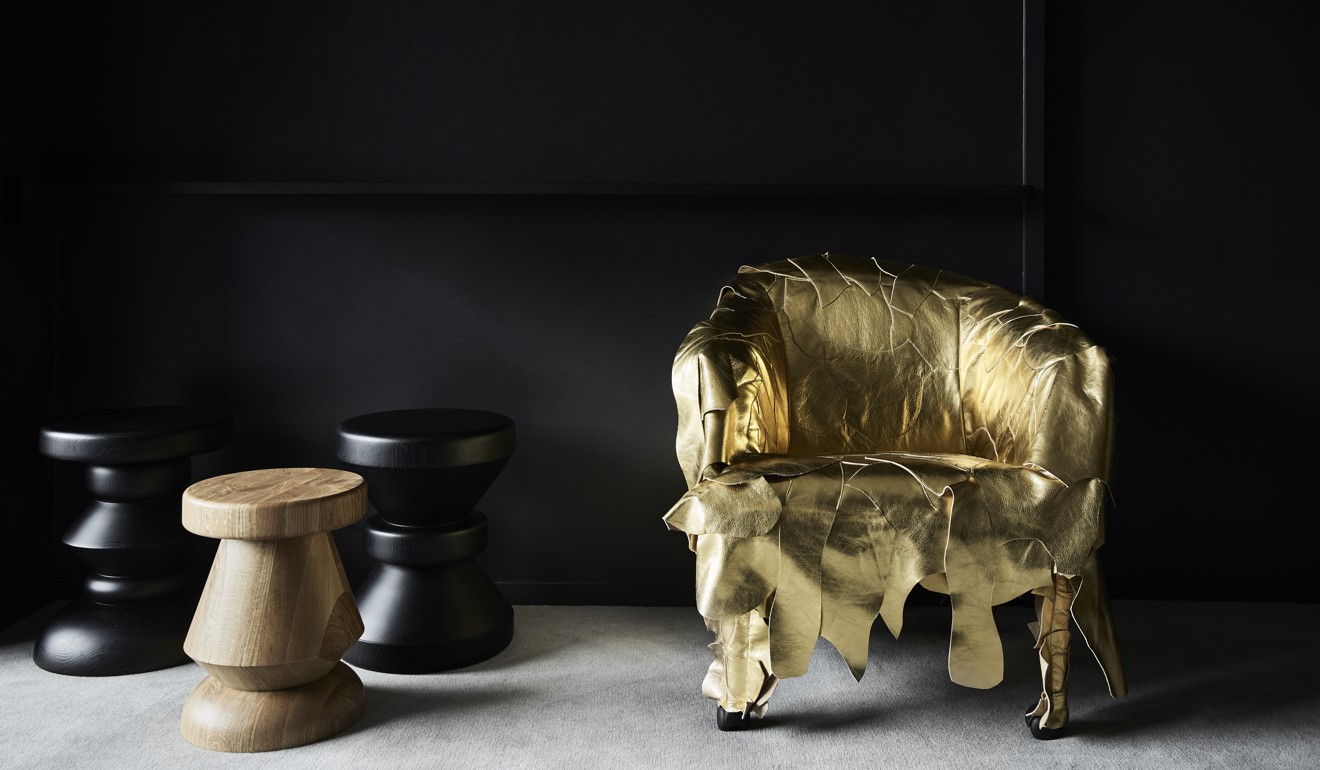 What is there to eat and drink? Two excellent restaurants (headed up by Guy Stanaway, who earned his stripes at Aman resorts in Bali) in the Willow Creek develop­ment are already attracting attention. Fine diner Doot, Doot, Doot is inspired by produce made, grown or caught within "cooee" (shouting distance) of the venue, including spanner crab, King George whiting and lamb loin. Rare Hare is set up with shared tables, wood-fired ovens and tap craft beers for a more casual bistro dining experience. In Flaggerdoot, the hotel's eccentric surrealist bar, guests can sip on a botanical gin while absorbing a gallery of curated cool, including golden leather pelt chairs, a profoundly expensive (I'm told) antler and oak bench, a series of plaster busts with agate faces and a plush blue pool table.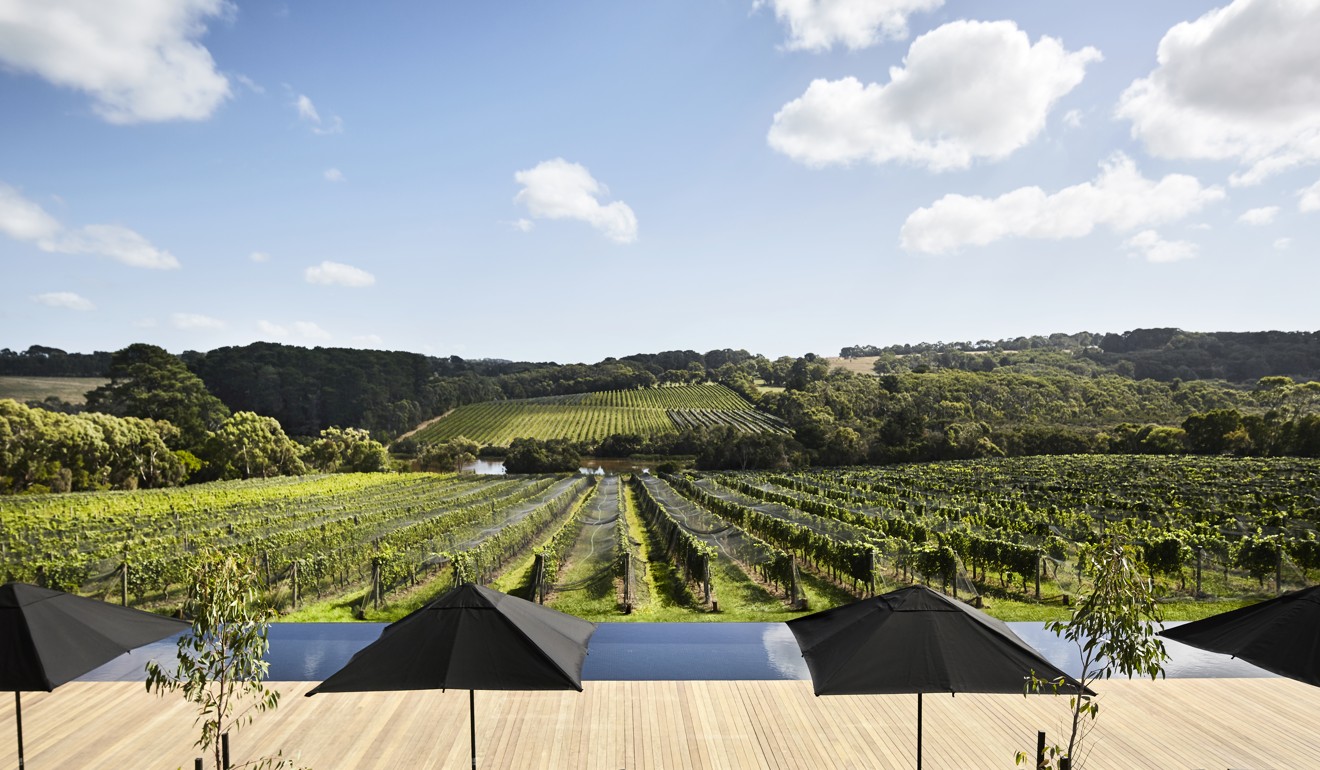 What's there to do? Plenty, in these parts. Mornington Peninsula, just an hour from Melbourne, is a coastal and country oasis. Visit dozens of restaurants, craft breweries, distilleries and farmgates for produce; taste-test the local wines at more than 50 cellar doors and wineries, including Jackalope's own 11-hectare vineyard; tee off at world-class golf courses; beach bum on big wave beaches or in sheltered bays; settle into the nearby natural hot springs; or picnic in the national parks.
What's the damage? Rates start at A$650 (HK$3,770) per night and include a la carte breakfast, in-room mini bar, wine on arrival and Wi-fi.
Fabio Ongarato Design, a studio based in Hong Kong, Dubai and Australia, won the 2018 AHEAD award for visual identity for its work on Jackalope.